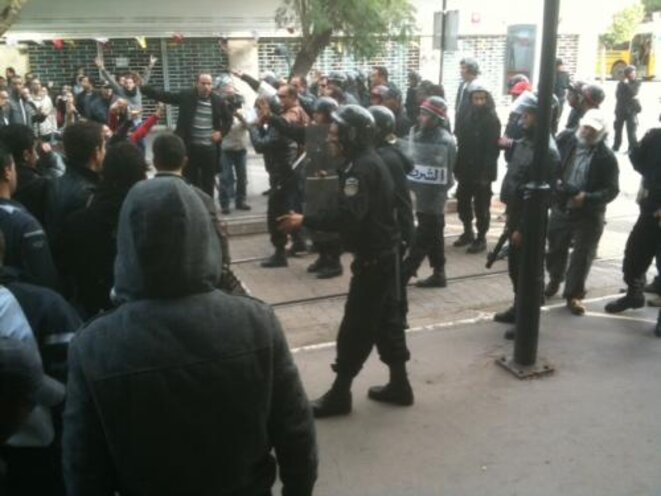 © Thomas Cantaloube
In what has already been called the 'Jasmine Revolution', Tunisian President Zine al-Abidine Ben Ali fled the country Friday evening. The events on Friday were the culmination of three weeks of angry protests across the country against spiralling food prices, unemployment, corruption and human rights abuse. In the streets of Tunis, Mediapart's Thomas Cantaloube witnessed the last violent hours before Ben Ali was forced out after more than two decades of his iron rule.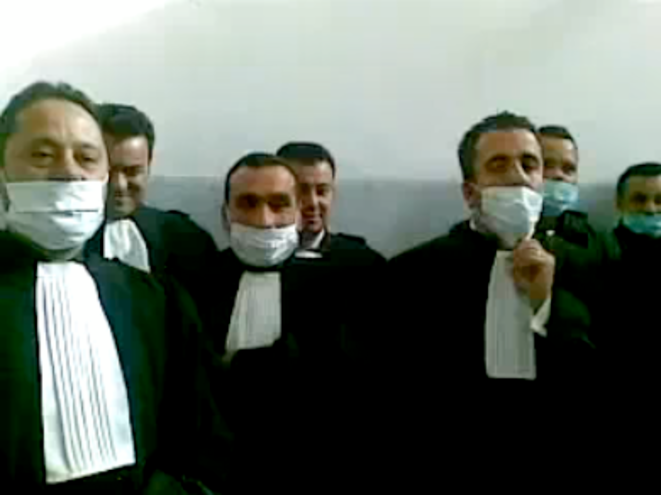 Tunis lawyers © D.R.
Tunisia is witnessing the largest and most violent popular protest movement since President Ben Ali came to power 23 years ago. Thousands of Tunisian lawyers staged a national strike and demonstrations (photo) on January 6th, joining the revolts born from high youth unemployment, soaring inflation, and widespread corruption and human rights violations.