Related keywords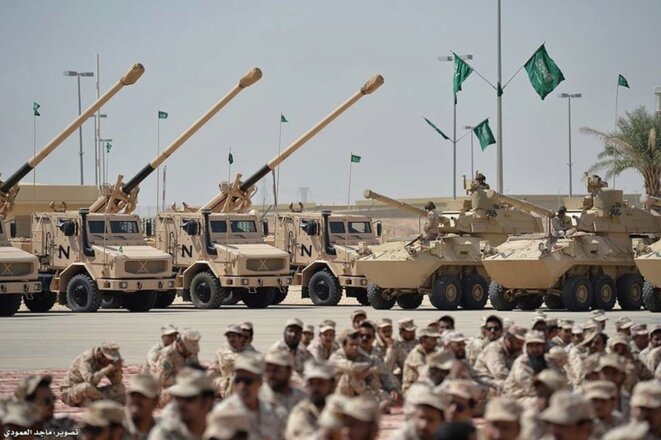 A Saudi army display of French-made CAESAR howitzers (left), one of the most lethal artillery weapons in existence. © DR
Two journalists from the French online collective Disclose, dedicated to investigative reporting, have been summoned for questioning this month by France's internal intelligence agency, the DGSI, following their revelations of the massive use of French-made weapons in the devastating war in Yemen. Together with a journalist from state broadcaster Radio France, they are officially suspected of "compromising national defence secrecy", an offence that can carry a five-year jail term. In reality, the journalists exercised their professional duty to inform the public of a confidential military report that demonstrates how the government has concealed the truth of the deployment of French-made arms in Yemen by a Saudi-led coalition accused of war crimes.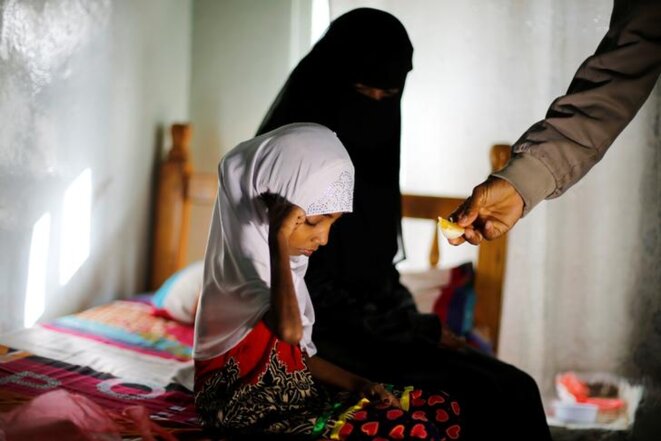 Relief organisations estimate that over the past four years around 85,000 Yemeni children have died from hunger or illness. © Reuters
Weapons sold by France to the Saudi-led coalition offensive against the Houthi rebellion in Yemen are being used to starve millions of the country's population, a strategy the United Nations has described as a method of warfare that "may constitute a war crime".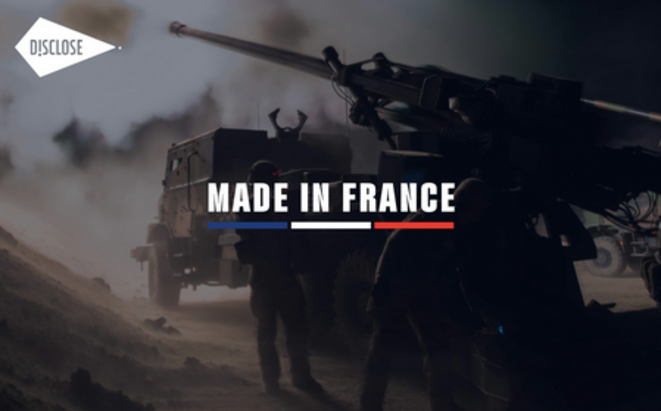 Amid the ongoing war in Yemen, France continued to supply weapons to, and also signed new contracts with, Saudi Arabia, all of it behind a veil of secrecy.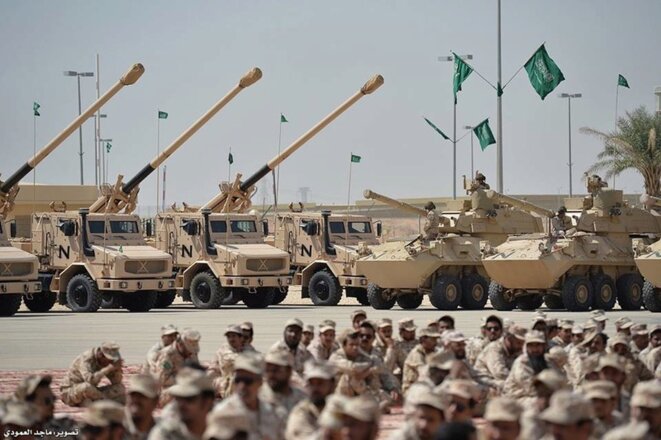 A Saudi army display of French-made CAESAR howitzers (left of picture), one of the most lethal artillery weapons in existence. © DR
An unprecedented leak of secret documents from France's military intelligence agency, the DRM, has revealed the massive use of French-made weapons, like those also of the US, the UK and Germany, in the ongoing civil war in Yemen. The contents of the leaked documents are detailed here in three exclusive reports published simultaneously by Mediapart and its partner Disclose, a newly founded independent, not-for-profit online magazine of investigative journalism, which reports how these weapons have been used against the civilian population in a war that has wreaked what the United Nations describe as "one of the worst humanitarian crises in the world".
French president François Hollande announced the contribution to saving war-torn sites during a conference in the Emirati capital, Abu Dhabi.
Growing number of French Muslims are heading to United Arab Emirates and elsewhere in Middle East to escape 'discrimination and stigmatisation'.