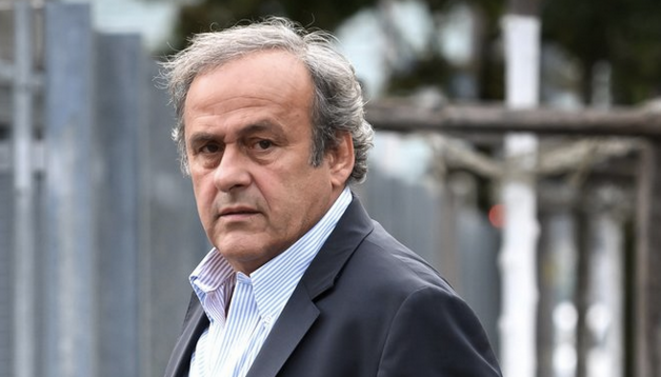 Michel Platini in Bern, Switzerland, August 31st 2020. © Fabrice Coffrini / AFP
Mediapart has learnt that the prosecution authorities in Switzerland are investigating the former French football star and ex-head of European football body UEFA Michel Platini for alleged fraud over a 1.8 million euro payment he received in 2011. That payment was made by Sepp Blatter, then head of world football's governing body FIFA, who also faces a similar probe. Yann Philippin reports.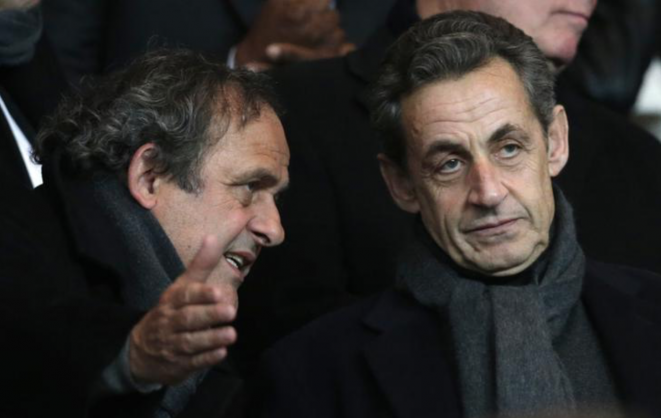 Michel Platini and Nicolas Sarkozy at the Parc des Princes football stadium in Paris for a PSG match on February 17th 2015. © Reuters
In June 2019 Michel Platini, the former head of European football's governing body UEFA, was interviewed by police as a witness over the circumstances of the award of the 2022 football World Cup to Qatar. Two former colleagues of Nicolas Sarkozy were also questioned about a lunch hosted for Qatar's crown prince by the French president in 2010, attended by Platini, just days before the controversial vote to give the tournament to the oil and gas-rich state. Now the French financial crimes prosecution unit has launched a judicial investigation into the affair over alleged "corruption", Mediapart has learnt. Former French football star Platini has strongly denied any wrongdoing. Yann Philippin and Antton Rouget report.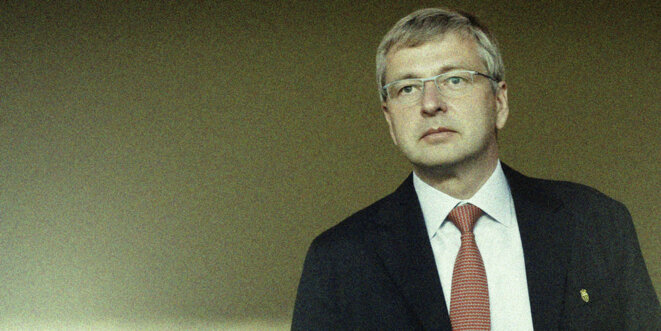 Russian billionaire Dmitry Rybolovlev, president and majority shareholder of AS Monaco. © Reuters
In December 2011, Russian billionaire Dmitry Rybolovlev, with an estimated wealth of about 6.8 billion dollars from his interests in potassium fertiliser production, bought a two-thirds share in AS Monaco, the football club based in the tiny French-controlled Riviera principality of Monte Carlo, where he resides. Mediapart can reveal that his grand ambitions for the club, which plays in France's top-flight division, Ligue 1, saw him attempt to hide his massive and illegal funding of the team behind a supposed marketing contract involving an offshore structure of companies in the British Virgin Islands and Hong Kong. But his chosen partner in the scheme finally pulled out, threatening a "neutron bomb" of revelations, while the governing body of European association football, UEFA, was to turn a blind eye to the deal.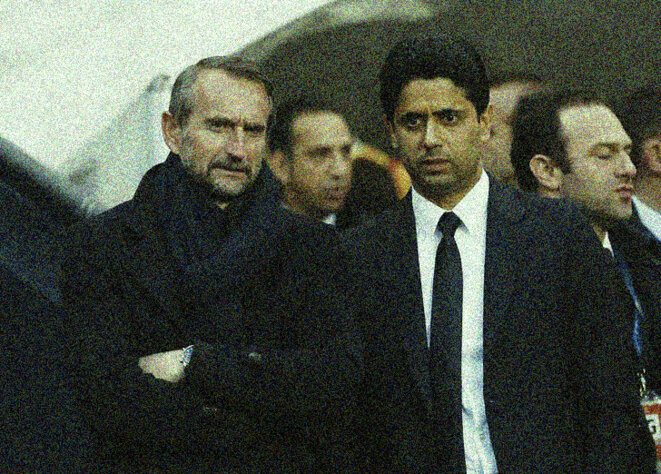 PSG general manager Jean-Claude Blanc (left) with the club's president Nasser Al-Khelaifi. © Reuters
Over several years, Qatar injected 1.8 billion euros into French football club Paris Saint-Germain (PSG) in a massive breach of the Financial Fair Play regulations of European association football's governing body UEFA. Mediapart reveals here the background to the affair and how the then president of UEFA, Michel Platini, and his secretary general, Gianni Infantino, who is now president of FIFA, helped cover up the fraud, allowing the club to escape exclusion from the prestigious and lucrative Champions League.
UEFA also fined the team 150,000 euros for rioting during match against England in Marseille, while Russian fans' coach was intercepted in Cannes.
Ex-France football team star and until now European football tsar lost his appeal and is banned from football activity over suspect payment from FIFA chief.
French police searched the FFF's Paris HQ on behalf of a Swiss investigation into ex-FIFA head's payment of 2m Swiss francs to UEFA chief. 
Pair were found guilty of breaches in a 2mln Swiss franc 'disloyal payment' made to Uefa boss and ex-France captain by Fifa chief Blatter in 2011.
The Uefa chief and 1980s French football star, under investigation over a payment from Fifa's boss, stays banned from all football-related activity.
Michel Platini © Reuters
Sepp Blatter, the head of football's ruling body FIFA, and former French star Michel Platini are now in the sights of the Swiss judicial authorities. Blatter is being investigated for "criminal mismanagement", while questions have been raised over an allegedly "underhand" payment the Frenchman received from the FIFA boss. Football writer Antoine Grynbaum describes how the once-close relationship between the two men turned sour and what it means for Platini's own bid for football's top job.  
Uefa boss Platini insists that 2 million Swiss franc 'underhand' payment from Sepp Blatter was simply fee for Fifa contract work.
Current UEFA president has written to member federations in Europe saying he will take part in election to replace Sepp Blatter in February.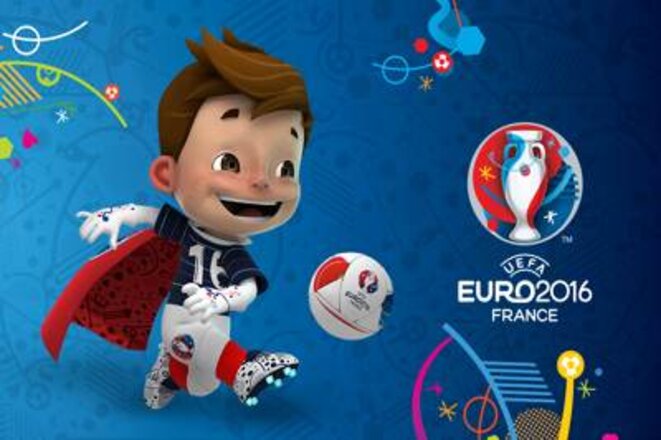 Super Victor, la mascotte officielle de l'Euro 2016
To support France's ultimately successful bid to host the Euro 2016 football tournament, ministers back in 2010 promised that the event's governing body UEFA would be exempt from all taxes on its profits. The current government decided to honour that pledge and enshrine it in budget legislation. But though the proposal met with opposition from many MPs in the National Assembly ministers then went even further and extended the exemption to other sports too. The result, reports Dan Israel, is that France has just become a tax haven for international sporting competitions.