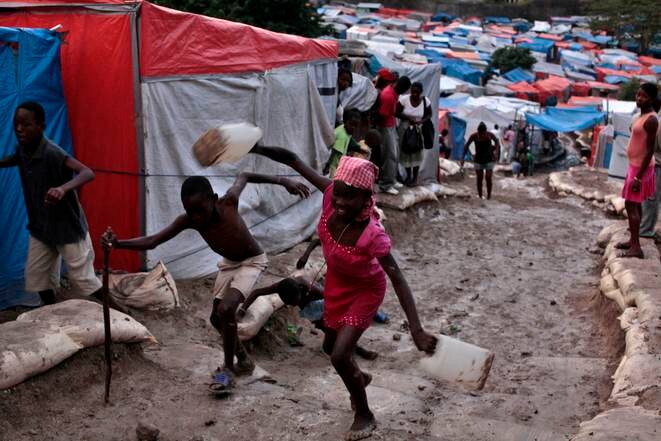 A camp for Haitians made homeless by the 2010 quake. © Reuters
This week marked ten years since a devastating earthquake hit the impoverished Caribbean state of Haiti, when up to 300,000 people were killed and 1.5 million others were left homeless. The ensuing reconstruction programme drew billions of dollars in aid, but also led to massive corruption. Mediapart co-founder and former editor François Bonnet, who has regularly reported on the tragedy in Haiti, details the fiasco and argues here why a thorough investigation into the gigantic scams must be led under the auspices of the UN, and those found responsible must be prosecuted. Nothing less can restore confidence in international institutions – beginning with the UN itself.
The UN's special rapporteur for housing, Leilani Farha, has spoken out at the 'inhuman or degrading treatment' of migrants and refugees living without proper shelter in France, notably in and around Calais where, she said, 'people are being compelled to live in really dire circumstances, having already endured harrowing journeys there'.
In the wake of footage of sub-Saharan migrants captured in Libya being sold as slaves, France has pledged to offer asylum to 25 Eritreans, Ethiopians and Sudanese, including 15 women and four children, who were taken to Niger under UN protection from detention in the North African country. 
France's  Security Council resolution demanded an end to air strikes and military flights over Syria's city of Aleppo.
French president and FM give stern rebuke to comments by US Secretary of State that the upcoming conference's decisions would not be binding.
Allegations that French soldier sexually abused a girl in her mid-to-late teens is latest in series of claims against peacekeeping forces.
Four UN contractors freed in raid, but Mali's UN peacekeeping operation MINUSMA said 5 people associated with mission had died.
The call came in a briefing for international ministers attending preparatory talks next week in Paris ahead of December's 190-nation summit.
The judicial probe is launched after France was criticised for slow action on claims its troops sexually abused boys in Central African Republic.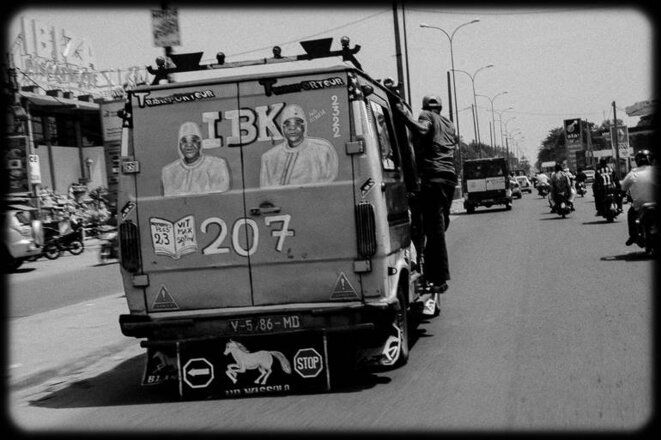 Bamako, octobre 2014 © Thomas Cantaloube
Eighteen months ago Mediapart reported from Mali on its attempts to rebuild itself after France's military intervention to thwart an imminent terrorist takeover. At the time there was cautious optimism within the fractured African country that it could construct a more positive future. Now Mediapart has returned to Mali and the mood is very different. The cautious hopes about the future have largely given way to frustration amid the return of old-style politics and corruption. Meanwhile the country remains under the effective control of international institutions and foreign countries. As Thomas Cantaloube reports from the capital Bamako, the lack of real progress in Mali also symbolises a French vision of foreign affairs that is strong on military intervention but short on political content.
President François Hollande urged UN intervention to end militia wars, warning that otherwise 'terrorism will spread across the region'.
Foreign Minister Laurent Fabius said international community must bring help against 'intolerable abuses' by Islamic militants in Qaraqoush.
Indebted government in Paris is selling residence of its U.N. ambassador, located in one of New York's most prestigious apartment buildings.
France's ambassador to the UN said his country 'did not foresee such deep, ingrained hatred' between Christians and Muslims in CAR.