Keyword: United Arab Emirates
Related keywords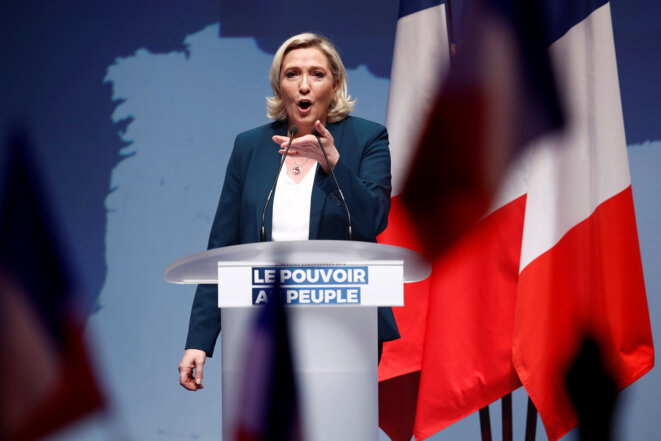 Far-right leader Marine Le Pen in Paris on January 13th 2019. © Reuters
The far-right Rassemblement National – the former Front National – was in serious financial difficulty after the Parliamentary and presidential elections in 2017 and was bailed out by a loan of 8 million euros. That loan, Mediapart can reveal, came from French businessman Laurent Foucher who has a range of commercial interests in Africa and who is close to Nicolas Sarkozy's former right-hand man Claude Guéant. The loan was transferred from a bank in the United Arab Emirates but questions still remain over the precise origin of the money. Karl Laske and Marine Turchi report.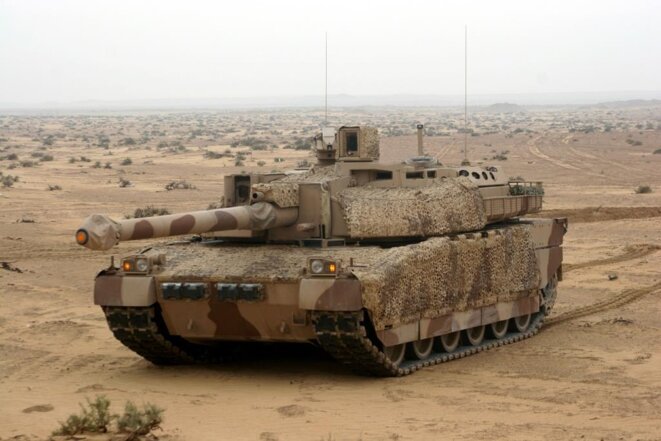 A Leclerc tank sold to the United Arab Emirates by France. © Nexter
Documents obtained by Wikileaks and shared with Mediapart, German publication Der Spiegel and Italy's La Repubblica have revealed a state secret: the hidden corruption behind the sale of French tanks to the United Arab Emirates. The tanks involved in that deal have since been deployed in the current war in Yemen, a conflict which, according to the United Nations, has led to the worse humanitarian crisis in the world. Fabrice Arfi reports.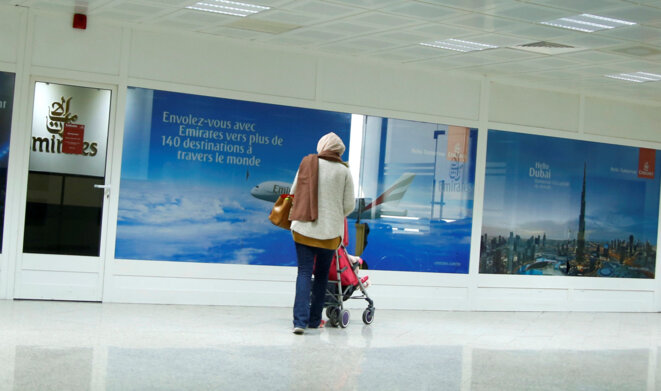 Grounded: Tunis-Carthage International Airport, December 25th. © Reuters
The United Arab Emirates (UAE) last Friday announced a ban on all women and girls travelling with Tunisian passports to the Gulf state on its national airline Emirates and sister carrier Etihad, citing fears of a terrorist attack. While the ban was lifted after just hours, following outrage in Tunisia and from passengers stranded worldwide, the Tunisian government responded at the weekend with a ban of all UAE flights to and from Tunis. But the events are far from an anecdotal spat, for behind the row is the far deeper conflict of a power battle in the Middle East. Lilia Blaise reports.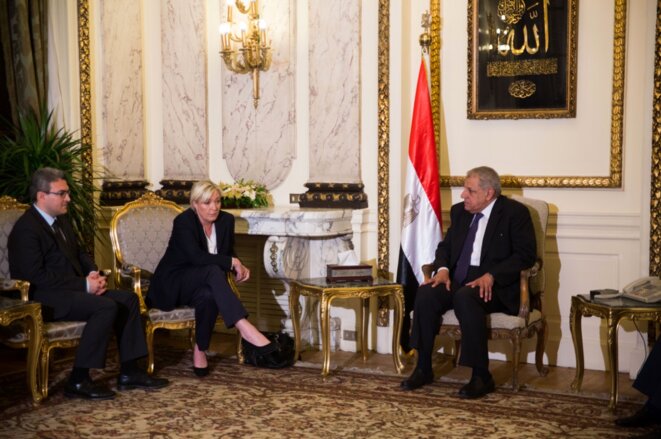 Marine Le Pen meeting in Cairo with then-Egyptian prime minister Ibrahim Mahlab, in May 2015.
France's far-right Front National party is attempting to find funding from abroad for the 2017 presidential election campaign of its leader Marine Le Pen, who has been unable to convince French banks to provide the sizeable loans the party needs. Among potential foreign backers the party has already had contacts with is the United Arab Emirates which, according to one of Le Pen's close entourage, financed an official visit she made to Egypt in 2015. Marine Turchi reports.
Growing number of French Muslims are heading to United Arab Emirates and elsewhere in Middle East to escape 'discrimination and stigmatisation'.