Related keywords
Witnesses to the January attack describe aerial attack on a wedding but French officials claim the gathering was of armed extremists.
Special reporters take government in Paris to task over proposed legislation that would give police more power.
President Macron criticised teenager's attack, saying such very radical positions were liable to 'antagonise our societies'.
UN body said two women fined for wearing full-face Islamic veils should be compensated and asked France to review its controversial 2010 law.
French official has already submitted names of individuals to UN Security Council committee set up last year to deal with Mali sanctions.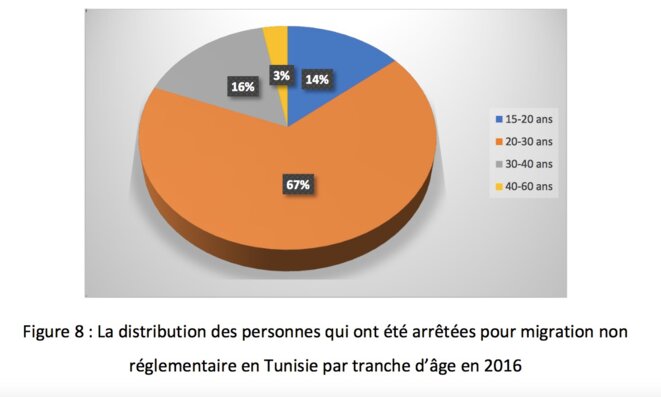 A 2017 report showing the breakdown in ages of Tunisians seeking to leave the country clandestinely. © dr
Migration has fashioned Tunisia for over two decades, most notably after the uprising that sparked the Arab Spring in 2011, when tens of thousands left a country riddled with unemployment and inequality once old restrictions were lifted. Now Tunisia finds itself in a double bind. It is resisting pressure to house migrants from other African countries trying to reach Europe via its territory, even as a new exodus of its own citizens gathers pace, prompted by economic, political and social distress. Rachida El Azzouzi reports.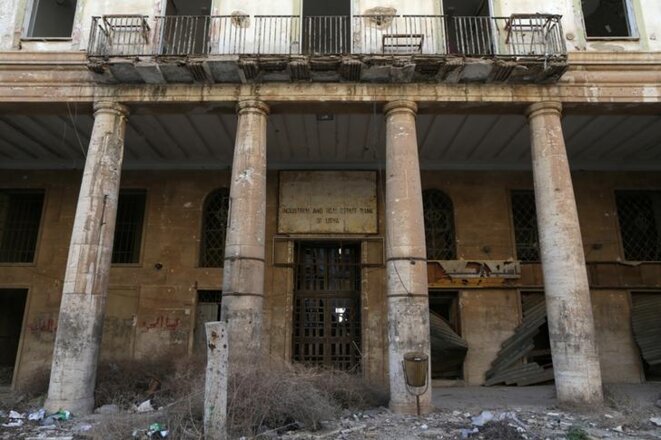 Aftermath of the French and allied intervention in Libya: Benghazi in March 2018. © Reuters
The role of President Nicolas Sarkozy in the military intervention in Libya in 2011 that led to the removal from power and death of Colonel Muammar Gaddafi in 2011 continues to raise many unanswered questions. The original United Nations mandate that Sarkozy and certain other leaders obtained was subsequently hijacked and use to change the regime. As a result the country was left in chaos, helping to empower jihadist groups across various African countries who are still suffering instability as a result. President Emmanuel Macron considers the intervention to have been a "major error". But is he ready to identify those responsible for it? René Backman reports.
Liberty and security 'under threat' from bill aiming to end France's state of emergency by transferring special police powers into permanent law.
Inside United Nations headquaters in New York. © Reuters
Like most international institutions, the United Nations functions in several languages, demanding the translation of its thousands upon thousands of documents of various kinds into six tongues. But the task of its professional translators is far from straightforward, as Santiago Artozqui, a translator of UN texts from English to French, explains here. Not least is what he calls "a misplaced Atticism" required of French-language documents which "dunks the language in starch and leaves it as stiff as the shirt of a notable".
French foreign minister Jean-Marc Ayrault said he urged countries and politicians not to 'shirk their responsibilities'.
Foreign minister Jean-Marc Ayrault called on the United Nations Security Council to vote a resolution that places those who commit chemical attacks in Syria under sanctions, adding that the Syrian army and the Islamic State group had used chemical weapons agaisnt civilians 'on at least three occasions'.
French President François Hollande on Wednesday told French parliament leaders that he will seek a third extension of state of emergency powers introduced immediately after the November 13th terrorist attacks in Paris which left 130 people dead. The announcement followed two separate and fiercely critical reports published this week, one by the government's own official consultative committee on human rights which denounced "abuses" and the "devastating damage" of the special powers the government has granted itself, and another by a panel of United Nations rights experts who said the measure had created "excessive and disproportionate restrictions". Jérôme Hourdeaux reports.
For many years successive French governments have opposed the decriminalisation of cannabis, unlike many other countries. However, France did recently bring in on-the-spot police fines in a bid to simplify procedures and avoid lengthy and costly court cases for cannabis users. However, this new approach will not end the disparities and lack of coherence in the existing repressive policy, under which prosecution for using cannabis depends as much on who you are and where you live as on what you smoke. Michaël Hajdenberg reports.
France says it and UN 'partners' want to freeze assets and ban travel of parties hindering peace transition in strife-torn Central African Republic.