The State Department issued a 'Level 4: Do Not Travel' advisory for France on Monday, based on a parallel warning from the US Centers for Disease Control, the country's top medical body.
Government of President Donald Trump in July 2020 announced the decision to impose 25 percent tariffs on French handbags and cosmetics, among other items, but suspended collecting the duties until January.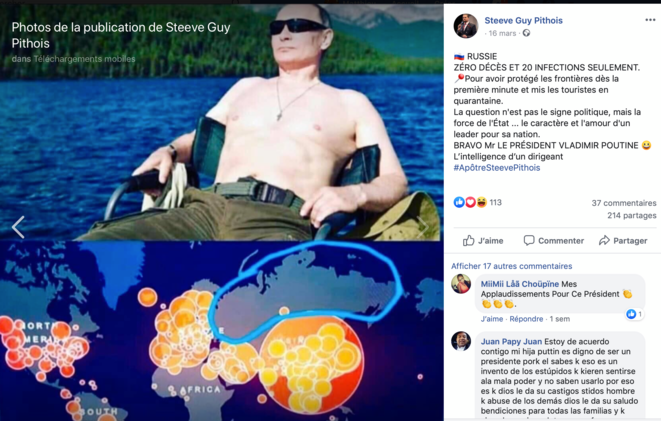 A meme that has gone viral: Russian leader Vladimir Putin relaxing; below is a map of Europe showing how it has been invaded by the virus. © DR
The Covid-19 coronavirus pandemic has not brought a stop to the activities of hackers and trolls bankrolled by various foreign governments, including Russia and China. In some cases hacking attacks have targeted institutions who are in the front line in the battle against the virus. Trolls meanwhile have been extolling the virtues of how authoritarian regimes have handled the health emergency. François Bougon and Matthieu Suc report.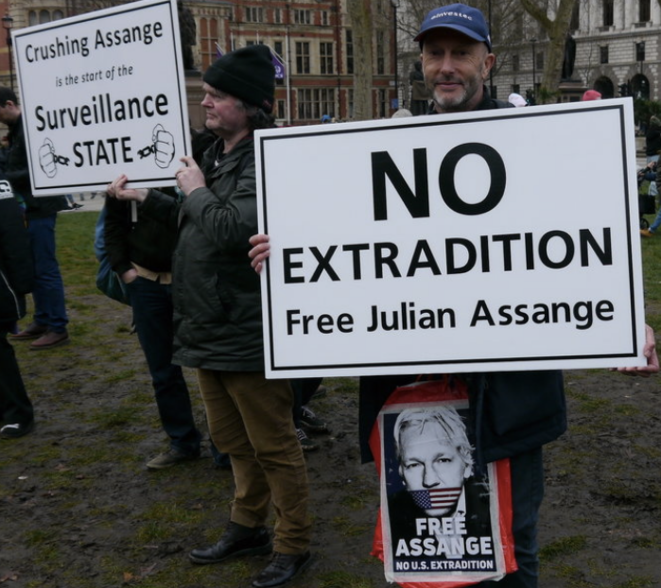 Protests in London in support of Julian Assange. © Jérome Hourdeaux
Journalism itself is on trial in the proceedings against Julian Assange that opened in London on Monday February 24th 2020 and in which the United States is seeking to extradite him from Great Britain over charges that include espionage. The founder of WikiLeaks is not a spy but an activist working on behalf of a fundamental right: the right to know everything that is in the public interest. That is why we are supporting him, writes Mediapart's publishing editor Edwy Plenel in this opinion article.
The European aerospace group is likely to pay large fines to end inquiries by Britain's SFO fraud investigation unit and other authorities.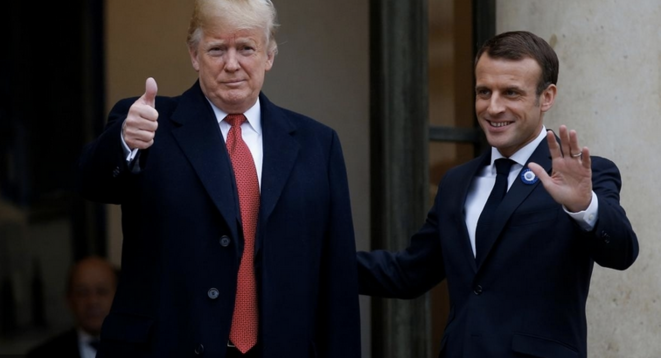 Donald Trump and Emmanuel Macron. © Reuters
Carried out on the orders of Donald Trump, the assassination of General Qasem Soleimani, a top Iranian military commander, is one step further towards the abyss of war. Though the future is never written in advance, how can one avoid the thought that the America government has put the world in peril by behaving as a rogue state, trampling on international law, asks Mediapart's publishing editor Edwy Plenel. France, he argues, would do itself great honour by saying so loudly and clearly.
Under deal, France would repay firms difference between its own digital tax and whatever taxes come from planned mechanism from the OECD.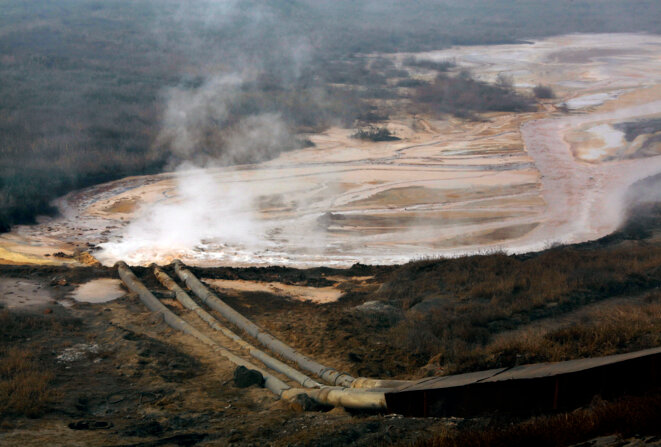 Huge pipes removing polluted water from a rare earth refinery in Inner Montgolia. © Reuters
The Chinese president Xi Jinping, whose country is embroiled in a trade war with the United States, has threatened an embargo on Chinese exports of what are called rare earths. These metallic elements have become essential raw materials both for the technological transition to greener energy and in the digital world. And China has a near-monopoly on them. Mediapart's Martine Orange spoke about the issue with French expert Guillaume Pitron, author of a recent book on the growing global battle over these crucial elements.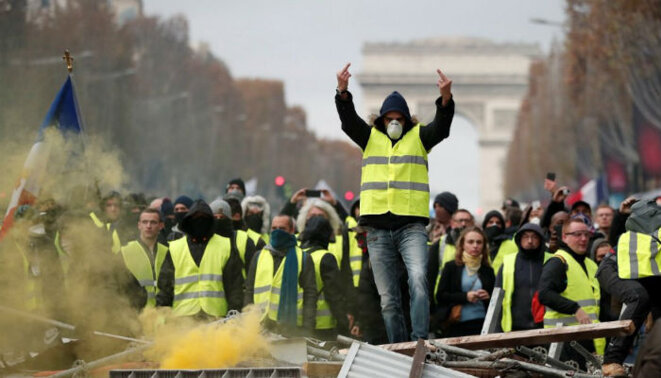 Yellow vest protestors on the Champs-Élysées avenue in Paris, November 2018. © Reuters
The two-month-long 'gilets jaunes', or 'yellow vest', movement in France, protesting the fall in living standards for low- and middle-income earners and against the powers of the country's social and political elite, continues largely unabated. It has attracted worldwide attention, and not least in the United States, where the Left sees it as an echo of the Occupy Wall Street movement, where also supporters of President Donald Trump have hi-jacked it as a new symbol of protest against the liberal establishment, and where the latter interpret it as a devil of populism. Mediapart's US correspondent Mathieu Magnaudeix reports from New York on the confused reactions across the Atlantic to the largely misunderstood revolt in France.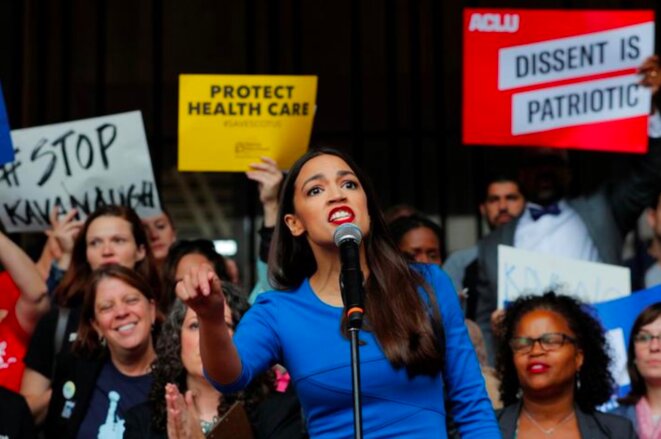 One of the rising stars in American socialism, 28-year-old Alexandria Ocasio-Cortez. © Reuters
The very word has been anathema in America for so long. Yet in the wake of Bernie Sanders' strong showing in the Democratic Party primaries ahead of the last presidential election, more and more Americans are calling themselves "socialists". Some are even winning elections. Mediapart's New York correspondent Mathieu Magnaudeix gives a pen portrait of some of these new candidates on the American Left who are fighting against capitalism as much as they are combating discrimination.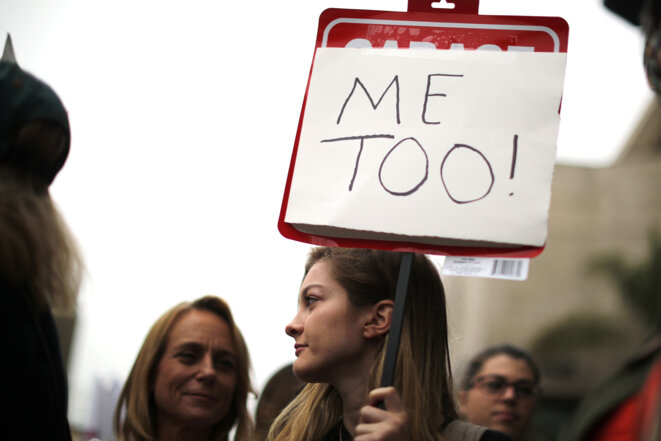 Why has the #MeToo movement not had such an impact in France as it has had in America? © Reuters
The different ways in which the two countries have reacted to the #MeToo movement has been striking. In the United States there was a strong and powerful response whereas in France there has been a backlash, in some quarters. To find out why France has been slower to embrace this movement, which began a year ago, Mediapart asked women who had supported or led the campaign on this side of the Atlantic. Marine Turchi reports.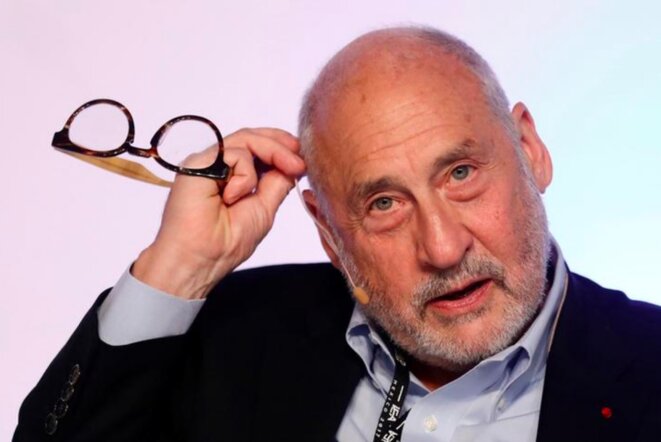 Joseph Stiglitz in Mexico, June 2017. © Reuters
In an interview with Mediapart the celebrated Nobel Prize winner for economics, Joseph Stiglitz, says he is worried about the continuing pursuit of austerity policies in the Eurozone. The economist say he is concerned, too, about President Donald Trump's policies and the explosion in inequality since the financial crisis of 2008. More than ever, he tells Mediapart, there is a need for wages to rise, for better regulation of the financial world and for a war on huge "monopolies". Mathieu Magnaudeix reports.
President Macron warned that the decision would penalise everyone, including US, and made his views clear to President Trump in phone call.
The company said  it will end work on major South Pars 11 gas field  project it began in July 2017 unless it is exempted.