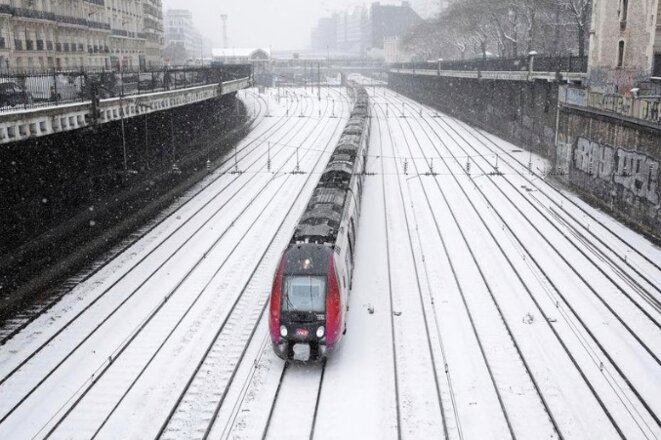 The rail strike will be a big test of Emmanuel Macron's presidency.
This week is the start of a critical period in Emmanuel Macron's presidency. Workers from the rail industry, Air France and the supermarket chain Carrefour have been taking industrial action while students have held sit-ins at a number of universities. The government says that these various actions with their different causes show an irrational fear of the "new world" that is dawning. In fact, argues Hubert Huertas, these protests stem from a weariness with years of talk about the need for austerity and reform - and they could yet threaten the presidency's power.
The issue of whether students wanting to do master's degrees should be subject to a selection process is a controversial one in France, particularly with students themselves and on the political Left. Now, however, the socialist government has struck an agreement allowing French universities to limit numbers and "recruit" candidates for master's courses. In return, students turned down for the course of their choice will get a legal right to "continue their studies" and will have to be offered alternatives. Faïza Zerouala reports.
The Chinese research gave just four French higher education institutions a place in its top 100 universities, which were led by US establishments.
Ministers promise to restore €70m cuts as researchers and lecturers take to streets in protest over universities that are 'literally in ruins'.
A UK-style 'federal university' based at a new campus called Paris-Saclay south of the French capital has been given funding of €7.5bn.
A report by France's High Council for Integration proposing headscarves be banned from university campuses sparks anger from Muslim groups.
Government  ministers have been accused of sabotaging the French language by relaxing a ban on English being used in French universities.
French interior minister Claude Guéant has finally issued official instructions loosening his crackdown on the number of residency and work permits granted to non-European Union foreign students in France. The backtrack followed vigorous opposition to the measures, announced last May, from the country's academic and business organizations. Carine Fouteau reports.