Related keywords
Probe focuses on the €1.8 billion purchase by France's state-controlled nuclear firm Areva of UraMin at height of demand for enriched uranium.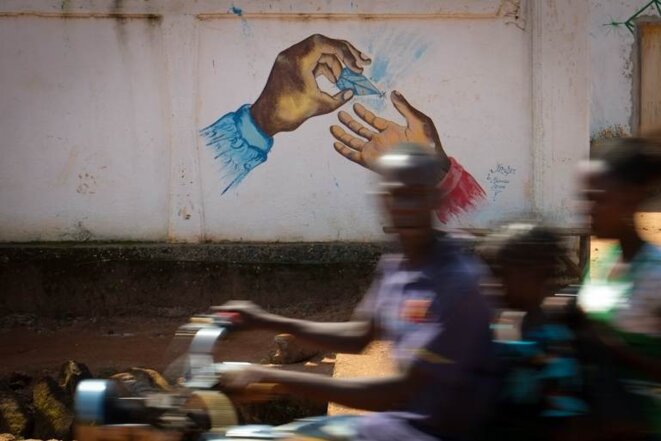 Les murs des maisons de Carnot rappellent que le diamant est une richesse importante de la ville. © Thomas Cantaloube
The Central African Republic is regularly held up as a country rich in diamonds, uranium and other valuable minerals. But despite the wealth of its natural resources this former French colony remains one of the poorest countries on earth. As French troops try to restore order in this strife-torn country, Mediapart's Thomas Cantaloube reports from the mining area of Carnot and discovers the reasons why prosperity continues to be so elusive.
As in many recent conflicts involving Western intervention in other countries, France's decision to wage war against Islamist militants in Mali has been accused by some as furthering its energy interests and economic investments, a suggestion that President François Hollande has unequivocally denied. Mediapart's international affairs specialist Thomas Cantaloube finds the truth lies in between as he examines here just what are France's interests in the region. While Mali has quasi-inexistent mineral or energy resources, in the wider Sahel area, comprising the north of Mali, the east of Mauretania, Niger and parts of Algeria and Libya, the energy issue is significant.
Military sources say special forces to be sent to Niger uranium sites run by French state-owned company Areva as threat of attacks rise over Mali.