French pharmaceutical group Sanofi has announced it is buying US firm Translate Bio, with which it has been working to develop an mRNA Covid jab, for 3.2 billion dollars, as it attempts to make up lost ground in the colossal market for Covid jabs.
 Several French social media sites say they have been approached by a communications agency which offered them money to spread negative publicity about the Pfizer COVID-19 vaccine.
People in France aged over 65 with existing health problems can be given the AstraZeneca COVID-19 vaccine, the country's health minister said.
French president's remarks came shortly before EU regulator approved jab for all adults; he also suggested that Britain's one-jab vaccination priority was 'not very serious'.
News is  further blow for hopes of a French-led vaccine following recent news that leading national pharmaceutical company Sanofi is also struggling to bring its vaccine candidate to market.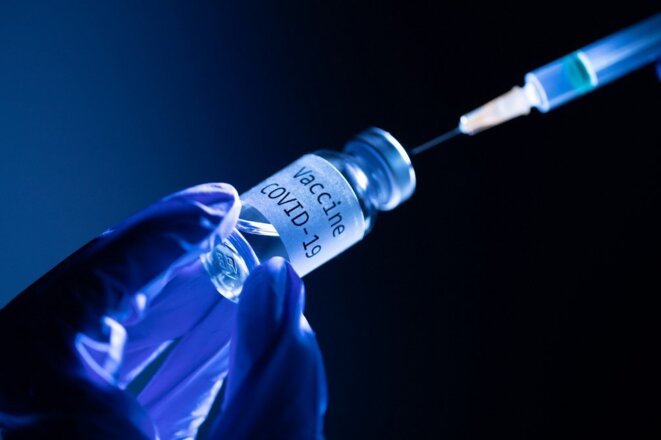 Covid-19 vaccines are competing in Europe in a multi-billion euro market. © AFP
The so-called "big pharma" groups are engaged in fierce competition to produce efficacious Covid-19 vaccines. While Pfizer-BioNTech and Moderna have gained widespread approval for their vaccines, that of France's flagship pharma group Sanofi, developed in partnership with UK drugs firm GSK, is seriously delayed after disappointing clinical tests. Some argue that Sanofi should serve the public interest and turn to producing the approved vaccines of its rivals, supplies of which are disrupted. But, as Rozenn Le Saint reports, the stakes are high and defeat would be costly in more ways than one.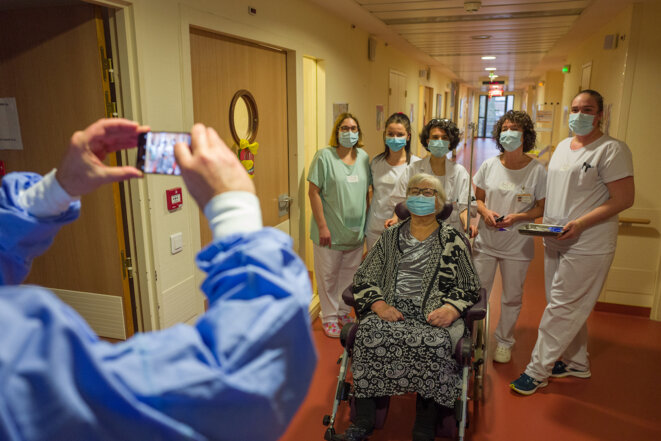 Régine, 71, became the first resident at the Garonne hospital in Toulouse to receive a Covid-19 vaccination, January 5th. © Frédéric Scheiber / Hans Lucas via AFP
The French government has announced a target of administering one million jabs of the Covid-19 vaccine by the end of January. Priority for the voluntary jab has been given to the elderly and healthcare workers, but it appears that a significant number of staff in the country's carehomes are refusing to be vaccinated over fears they have of potential side effects. Cécile Andrzejewski has been speaking to carehome workers across France about their scepticism, which they say is based on past incoherencies and U-turns in government policy to the coronavirus epidemic.   
France's deliberately cautious approach has meant only about 350 people have so far received Covid vaccination jab.
France is 'wearing Europe's dunce cap,' MPs have warned, while doctors have spoken of 'excessive precautions' in vaccination campaign.
An anti Covid-19 vaccine developed by US pharma firm Pfizer and Germany's BioNTech has been approved for use in France by the country's top health authority, the Haute Autorité de la santé (HAS), with vaccinations due to start on a voluntazry basis on Sunday, with a priority given for those most at risk.
French Prime Minister Jean Castex said on Wednesday that the Pfizer/BioNTech  anti-Covid-19 vaccine could begin to be administered in France in late December if it is approved by the European Union regulatory agency at a key meeting next week.
One of the French government's biggest hurdles will be overcoming the high level of distrust of vaccines in France – one of the highest in Europe.
Yannick Jadot's comments come a day after American laboratory Pfizer reported its candidate vaccine had shown 90 percent success rate in preventing people from catching the coronavirus.
The four countries, grouped together in an 'Inclusive Vaccines Alliance', struck a deal this weekend with pharma group AstraZeneca to receive a Covid-19 virus vaccine under development by researchers at Oxford university in Britain, and which it is hoped will be available at the end of the year.