Keyword: Valéry Giscard d'Estaing
The ex-president, who was head of state from 1974 to 1981, and who died after after contracting Covid-19, was known for steering the modernisation of French society during his time in office.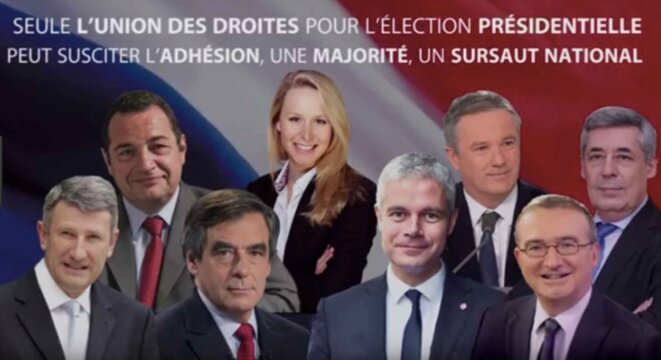 The hard and far right narrative came undone in France's Parliamentary elections.
The fact that a party that did not even exist just over a year ago has just won an absolute majority in the French National Assembly has inevitably excited surprise among commentators. But, argues Hubert Huertas, one remarkable aspect of the recent presidential and legislative votes has largely gone unnoticed: the death of the notion that French society was on some inevitable path towards the far right. This theory, which was enthusiastically adopted by Nicolas Sarkozy and exemplified by the Front National, has been comprehensively demolished, he says.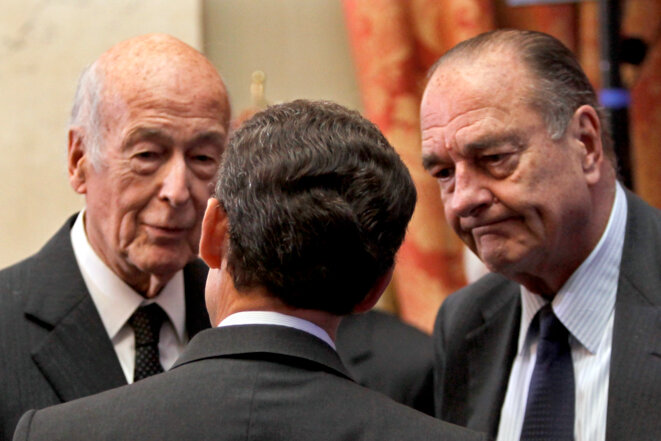 France's three surviving presidents (left to right): Valéry Giscard d'Estaing, Nicolas Sarkozy and Jacques Chirac. © Reuters
Mediapart has gained access to a detailed account of the annual payments made to former French presidents and prime ministers in a lifelong system of perks and privileges that beggars belief. With items ranging from newspaper and dry-cleaning costs to the payment of staff, offices and vehicles, the country's three surviving former heads of state cost the taxpayer a yearly 6.2 million euros. Former prime ministers, meanwhile, receive tens of thousands of euros annually for staff and vehicles, including one who left office 25 years ago. Mathilde Mathieu reports.