Officials say a 70-year-old German man who was helping to supervise children at one of the summer camps hit by the floods is missing.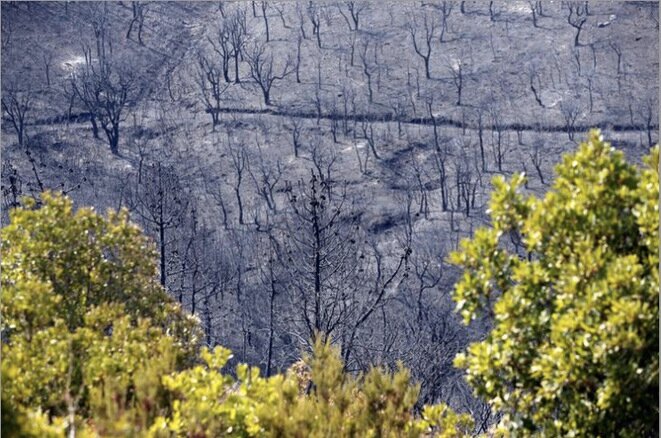 The charred remains of a forest close to Bormes-les-Mimosas, southern France, after wildfires in late July 2017. © Reuters
Huge forest fires in the north of the French Mediterranean island of Corsica this weekend destroyed more than 2,000 hectares (about 5,000 acres) of vegetation, as blazes continue to unfold in southern France amid exceptionally dry conditions. In late July, an estimated 7,500 hectares of countryside were devastated by wildfires, mostly in the Provence region, stretching the fire services to their limit. While President Emmanuel Macron and his prime minister, Edouard Philippe, have heaped praise on the efficiency and courage of France's firefighters, many of the latter are angry that the country's fire services are depleted by budget cuts, with insufficient and ageing equipment and a shortfall in their numbers. Elsa Sabado travelled to the Var département, the worst hit by the wildfires, to hear their complaints.
Days of heavy rainfall followed by violent storms have caused flash flooding, with the southern Var département (county) hit worst.