The French president flew to Rome for a private audience with the head of the Catholic Church three weeks after terrorists murdered a priest in Normandy.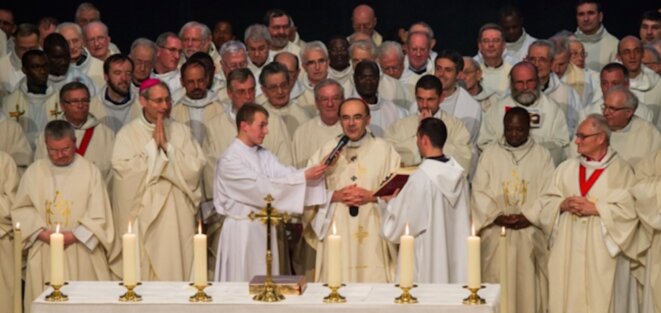 Father Bernard Preynat, on far right in second row, at a church ceremony presided over by Cardinal Barbarin in Lyon in April 2015. © lyon.catholique.fr
The Catholic Church in France has developed a system of quietly moving priests suspected of sex abuse to other areas or jobs, Mediapart can reveal. The method, aimed at avoiding or damping down local scandals without telling the judicial authorities, includes sending the priests concerned on sabbatical leave, to remote rural parishes, to jobs as archivists or as chaplains for the elderly, or in some cases despatching them to far-flung parishes in Africa and Asia. Daphné Gastaldi, Mathieu Martiniere and Mathieu Périsse report.
For nine months the Vatican has failed to approve Laurent Stefanini, President Hollande's protocol chief, as next French ambassador to Holy See.
While the Vatican stalls approval of a gay senior diplomat as France's Holy See envoy, the French government insists on its choice of candidate.
The Vatican has let three months pass without approving France's proposed new ambassador to the Holy See, a 55-year-old senior diplomat.
Jean-Baptiste de Franssu, the former head of Invesco Ltd.'s European business, is to take over running of bank where profits fell by 97%.
A small bomb exploded in central Rome near a French foundation and cultural building just hours before the French president's visit to the Vatican.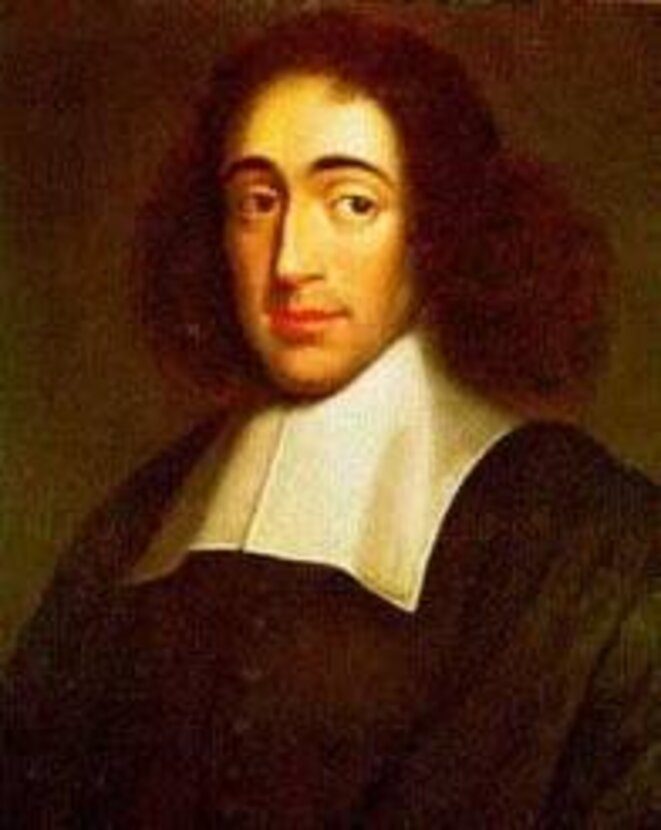 The Apostolic Vatican Library may be far from having revealed all its secrets, but two intrepid scholars have recently made an astounding find there; that of the long-lost and secretly hidden manuscript of the
Ethics
, the
magnum opus
of 17th-century Dutch philosopher Baruch Spinoza (pictured), considered to be one of the most important works of one of the most significant figures in Western philosophy.
Joseph Canfavreux
reports.