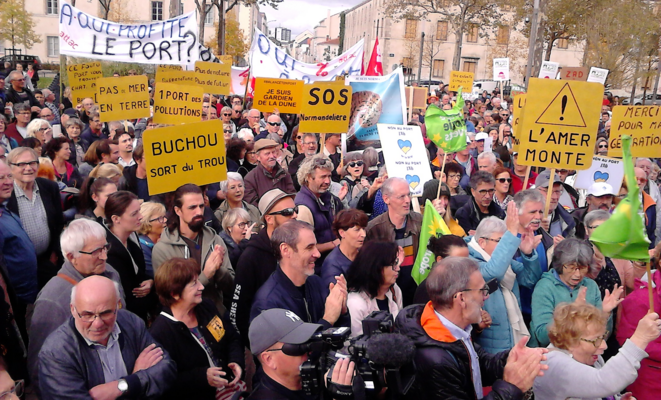 The protest on October 19th 2019 at La Roche-sur-Yon against the nearby marina on the French Atlantic coast. © P.-Y. B
After sixteen years and much deliberation and delay, the French state has finally given the green light for a marina to be built at Brétignolles-sur-Mer on the west coast of France. The surprise decision has re-ignited long-standing opposition to the scheme amid fears it will harm biodiversity on that section of coastline. Now protestors have set up a camp near the site and staged a peaceful demonstration. Pierre-Yves Bulteau reports.
Judge ruled that it was a 'religious emblem' and therefore incompatible with the French principle of 'religious neutrality in public spaces'.
Right-wing Philippe de Villiers agrees deal which legal experts say is in open defiance of EU sanctions against Russia over Ukraine crisis.