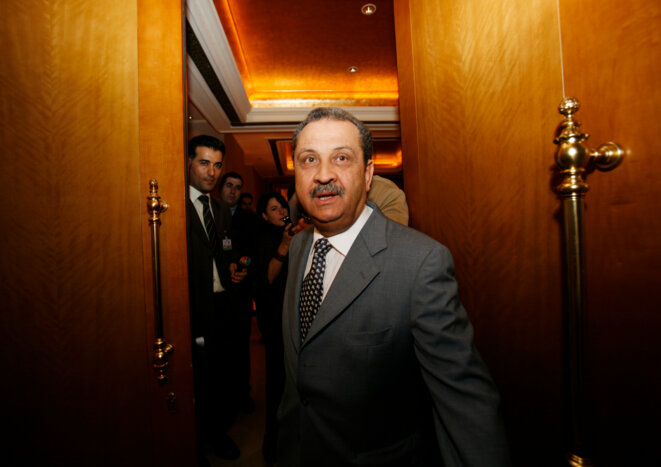 Shukri Ghanem in December 2007 when he was Libya's oil minister. © Reuters
Officially Shukri Ghanem died after suffering a heart attack and falling into the River Danube where he drowned. But few people have ever believed this official version of the former Libyan oil minister's death in Vienna in April 2012. Hillary Clinton's leaked emails show that her entourage and American diplomats considered at the time that Ghanem's death was "highly suspicious". Mediapart has also contacted an acquaintance of the former oil minister in Vienna who has raised several potential theories behind the Libyan's death, including one involving "bribes" to politicians in France, Italy – and Britain. Agathe Duparc reports from Geneva.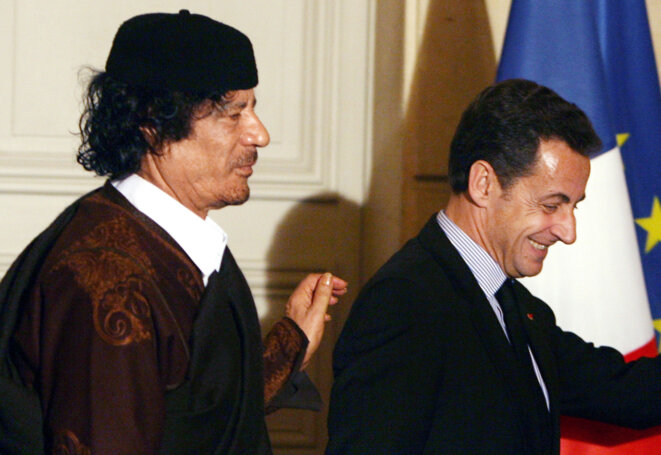 Muammar Gaddafi and Nicolas Sarkozy in Paris in December 2007. © Reuters
A handwritten notebook kept by a senior Libyan figure details three payments made by Gaddafi's regime to fund Nicolas Sarkozy's 2007 presidential election campaign, Mediapart can reveal. Shukri Ghanem, who was then Libya's oil minister, took notes on the three payments made in 2007, which came to a total of 6.5 million euros. Ghanem later fled the North Africa country and was found dead in Austria in 2012. The discovery of his personal notebook and its entries from 2007 undermine claims by Sarkozy's camp that allegations of illegal Libyan funding are based on forged documents written after Gaddafi's fall from power. Fabrice Arfi and Karl Laske report.
Revelation by Closer magazine of Florian Philippot's relationship with a TV journalist sparks row in France over right to privacy.
The US Secretary of State and French counterpart Laurent Fabius underlined that important obstacles remain before the talks close on Monday.