Related keywords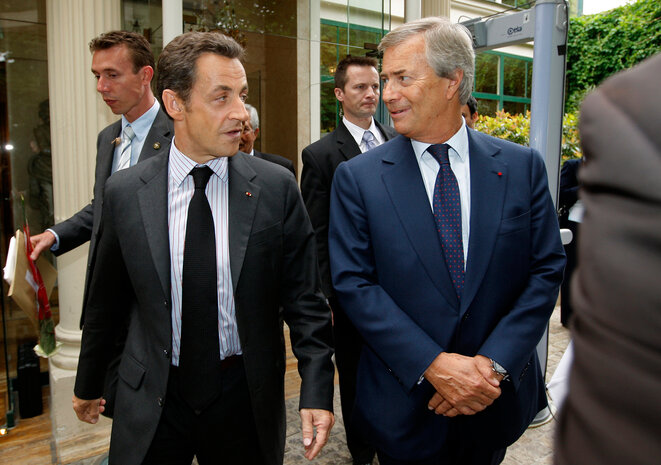 Vincent Bolloré with President Nicolas Sarkozy in March 2008. © Reuters
The French businessman Vincent Bolloré has been placed under formal investigation over the alleged corruption of foreign public officials and complicity in corruption. The probe into the well-connected businessman, who has amassed much of his fortune through his dealings in Africa, relates to how one of its companies won the concessions to run the ports at Lomé in Togo and Conakry in Guinea, and the use of his communications firm in the electoral campaigns of African leaders. Martine Orange gives the background to the allegations.
Bolloré, who has business interests in West Africa, is suspected of corrupting foreign officials and complicity in corruption, his lawyer said.
French billionaire Vincent Bolloré, whose Bolloré Group owns a 20 percent stake in media giant Vivendi, has announced his son Yannick is to replace him as chairman of Vivendi's supervisory board, a hereditary handown after corporate raider Bolloré senior's four years at the helm.
Billionaire head of media group Vivendi has stirred up political row over reports he wants to axe 'Les Guignols' puppet show on Canal Plus.
Carmaker in joint venture with Bolloré, operator of the Paris Autolib fleet, to build three-seater versions of the cars at its Dieppe factory.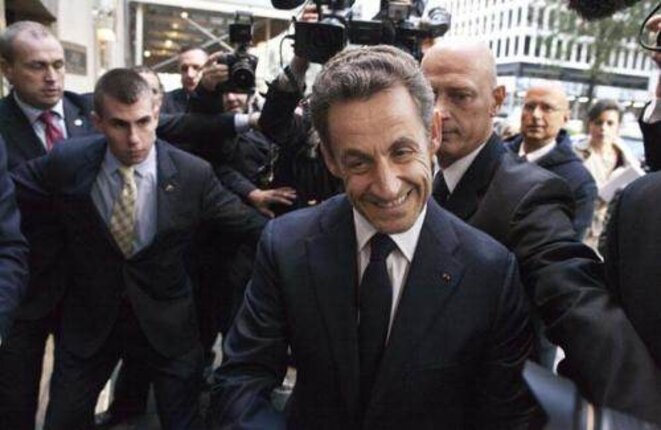 Nicolas Sarkozy on conference tour in New York, October 2012. © Reuters
Nicolas Sarkozy is secretly attempting to set up a 1 billion-euro private equity fund, with plans for it to be based in London, and has begun prospecting wealthy individuals and institutions to back the scheme, financial and business sources have told Mediapart. According to concordant sources, the former French President (pictured) has made discreet contact with potential backers based in France, the Middle East and South-East Asia. Laurent Mauduit reports.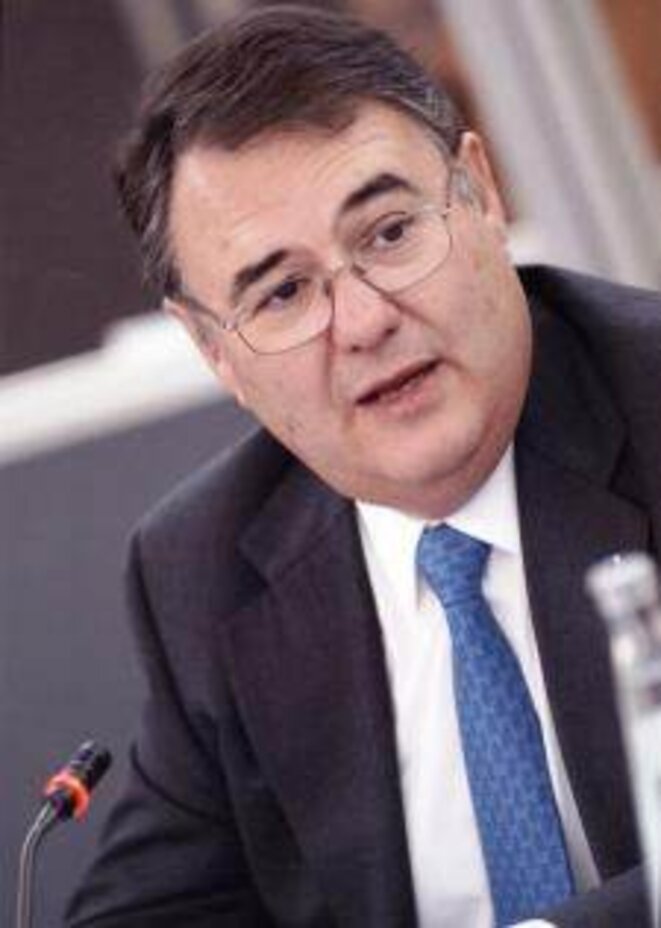 The former head of an international maritime port management company has accused French President Nicolas Sarkozy of bullying African governments into entering into contracts with the Groupe Bolloré, headed by the president's close friend Vincent Bolloré. In an exclusive interview with Mediapart, Jacques Dupuydauby (
photo
), who recently retired as chairman of Franco-Spanish group Progosa, says French-speaking West African leaders personally told him how President Sarkozy threatened them with a withdrawal of French support unless they agreed to hand lucrative port management concessions to the Groupe Bolloré. He describes the French president as Bolloré's "high-class travelling salesman", adding: "Under Sarkozy, the message is 'If you don't do what we ask in giving such and such a thing to Bolloré, you will no longer be able to count on France's support'"