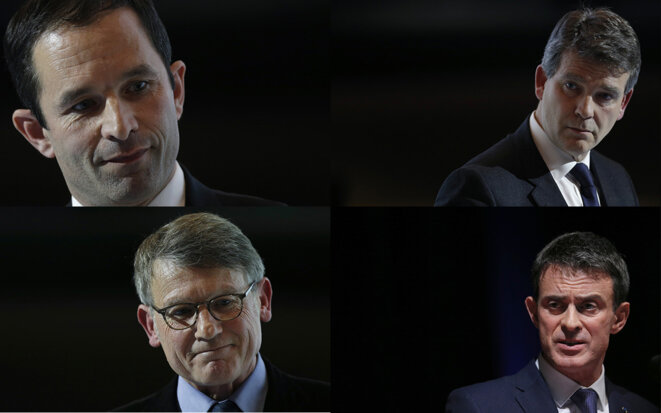 Clockwise, from top left: Benoît Hamon, Arnaud Montebourg, Manuel Valls and Vincent Peillon. © Reuters
The four main contenders to be the official mainstream socialist candidate for the 2017 French presidential elections, Benoît Hamon, Arnaud Montebourg, Vincent Peillon and Manuel Valls, know each other extremely well. For more than 20 years the members of this quartet have occupied important positions and roles in the Socialist Party and were once hailed as a new generation destined to modernise the party. Now, having never been able to form lasting alliances among themselves, and having been 'blocked' by the generation above them, the four are all standing against each other in the party's primary to choose a candidate for the Elysée. Stéphane Alliès and Donatien Huet report on four politicians who have waited a long time for their chance to become president.
Ex-PM Manuel Valls and former education minister Vincent Peillon revealed their stances as they battle against five rivals in left-wing primary.
Last week parents of pupils at around 100 French primary schools kept their children at home following unfounded rumours that they were being taught 'gender theory'. Education minister Vincent Peillon felt obliged to order parents to be summonsed to schools to explain that the claims being spread in a concerted text and email campaign were untrue. The woman behind the school boycott call – which exploits a favourite issue of the far-right and hard-line Catholics - is 55-year-old teacher Farida Belghoul. Yet Belghoul was not always involved with the far-right; in the early 1980s she was a high-profile left-wing campaigner on immigrant rights. Lucie Delaporte and Rachida El Azzouzi report on her political journey.
French education minister dismisses 'totally false' rumours that boys are 'being taught how to be girls' as thousands of children are kept at home.
Ruling socialists accuse conservative opposition of exploiting teething problems in the government's reform of length of primary school day.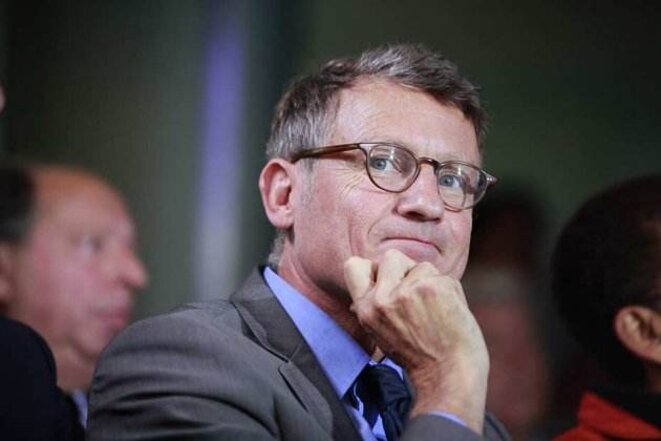 Vincent Peilon © Reuters
French primary pupils return to their classrooms this week with new rules in place shortening the length of the school day. But not only will just a fifth of schools actually implement the reforms this year, they will be applied differently even in those areas that do adopt them. This could create significant inequalities in pupils' access to extracurricular activities; some children will get to practice circus acts, others will simply be put in childcare. Lucie Delaporte reports on these and other changes at the start of the new academic year.
President François Hollande and education minister Vincent Peillon have made reform of the school calendar in France one of the top priorities of the new administration. The changes will see the extension of the school week from four to four-and-a-half days, but a shortening of the school day itself. However, the shake-up of the system will have financial implications for local councils whose budgets are already being squeezed, and their opposition is threatening to delay the reforms, as Lucie Delaporte reports.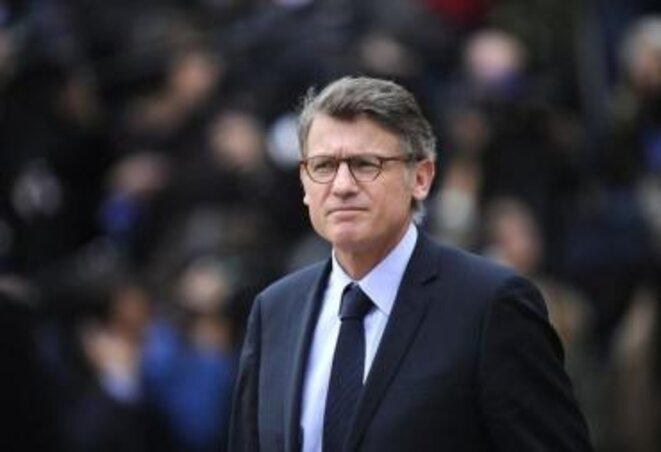 © Reuters
Earlier this summer, French education minister Vincent Peillon (right) launched a nationwide series of consultative talks aimed at defining what should be the model for "the school of tomorrow", ahead of a major reform of the country's lower education system due to be put before parliament in January. Held over three months, the 120 meetings brought together some 800 representatives of all parties concerned in the education debate. The conclusions were published earlier this month in a 52-page report intended to serve as a basis for the reforms, which President François Hollande has pledged will be one of the pillars of his mandate. Lucie Delaporte studies the report's findings.