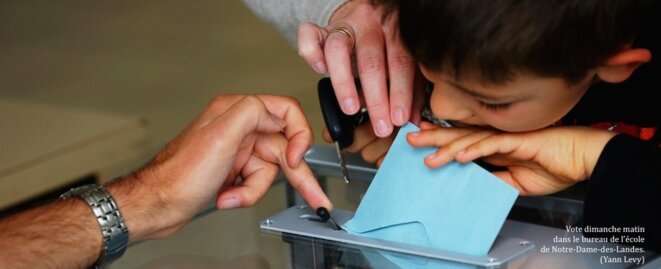 Voting in the airport referendum in western France. © Yann Levy
While all of Europe, including France, has been focussed on the shock result of the Brexit vote, a more local referendum campaign has been taking place in western France. On Sunday June 26th nearly a million voters in the Loire-Atlantique département or county were asked for their verdict on plans for a new airport at Notre-Dame-des-Landes near Nantes. The referendum itself, whose outcome the government says it will respect and which has been criticised for its many shortcomings, was won by suporters of the scheme. But Mediapart's environment correspondent Jade Lindgaard argues that the issues at stake go beyond the local airport project: and that they affect everyone in France and beyond.

Demonstration attracted up to 20,000 people protesting against proceedings to evict inhabitants, including farmers, from planned site.

Le tronçon "viaduc" de la future route du littoral, à 100 mètres du rivage réunionnais © Région Réunion
Plans to build a new road on viaducts and massive seawalls around the coast of the French Indian Ocean island of Réunion have caused a major controversy. The 1.6-billion-euro project faces a preliminary legal investigation for possible corruption and favouritism and is under fire for its impact on the environment, while financial watchdogs also warn the scheme risks facing a significant funding shortfall. Julien Sartre reports.
French company denies allegations that it bribed officials to win contract for 43km stretch of toll road linking Moscow to St Petersburg.
In 2006, France introduced the total privatisation of three-quarters of its vast motorway network, leaving almost 9,000 kilometres under the management of three concession operators. A report this summer by the country's national audit court, commissioned by a parliamentary finance commission, presents a damning picture of practices since the sell-off and calls for far tighter controls of the operators. Dan Israel reports.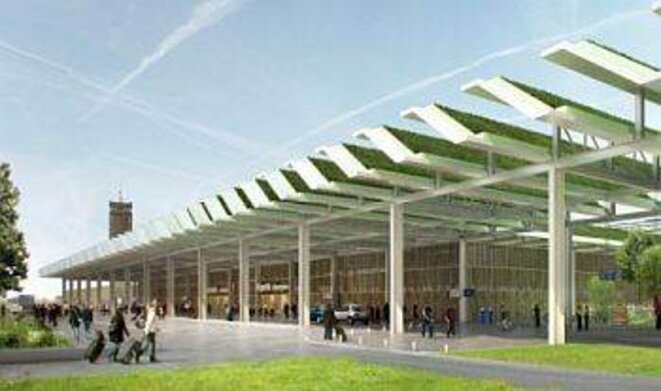 The plan to build the so-called Great West Airport in the unique hedgerow farmland of France's lower Loire Valley has provoked one of the biggest environmental protests seen in the country for years. The row also has a strong political dimension with Prime Minister Jean-Marc Ayrault being a big supporter of the plan ever since he was mayor of Nantes, while the government's Green allies are deeply opposed. But there is also another, less visible, aspect to the project - the favourable contract won by giant French construction group Vinci to build and run the airport. Jade Lindgaard reports.
High-speed trains, Spanish casinos, a new stadium in Lyon, a huge underground train station in Stuttgart, property development schemes to repay Greek debt: European environmentalists opposed to such 'unnecessary top-down large projects' are mobilising against the environmental impact of the financial crisis. Jade Lindgaard reports.