Related keywords
Speaking at the European Union summit in Brussels dominated by the struggling negotiations to find a mutual agreement for conditions of the UK's exit from the union, French President Emmanuel Macron described reports that British citizens would require a visa to enter or remain in France as 'fake news', but also did not rule out the possibility.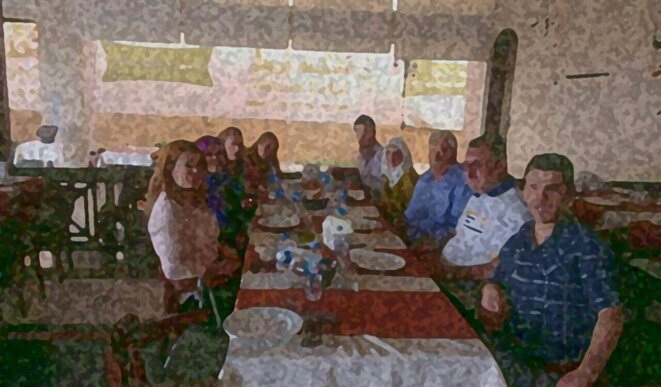 The family at the Grand Station restaurant in Aleppo before the war: the photo has been altered to protect their identity.
Many Syrian refugees living in Turkey have gone to the French Consulate in Istanbul in the hope of obtaining a visa that will allow them to travel to France in safety. But only a small number ever get granted this precious document. Mediapart's Carine Fouteau tells the story of one Kurdish family from Syria who were twice forced to flee the fighting and who are now desperately waiting for a visa from the French authorities that would restore hope to their shattered lives.
The reciprocal agreement between France and India will allow their nationals in either country a 24-month extension of visas post-studies.
Following six months of protests, the French government this week appeared ready to accept at least a partial climb-down over its contentious move to restrict the granting of work permits to foreign, non-EU students, many of whom are graduates who have been offered employment after their studies in the country. The restrictions, which the government said were prompted by "one of the most severe economic crises in history" and which critics denounced as pandering to the electorate of the far-right, caused an outcry from French academics and the business world. Carine Fouteau reports.