The official declarations by French government ministers of their personal wealth, which can be consulted online, show that French labour minister Muriel Pénicaud is the richest, with assets worth 7.5 million euros, and that environment minister Nicolas Hulot, a figurehead of the Green movement in the country, owns six cars, a motorboat and a motorbike.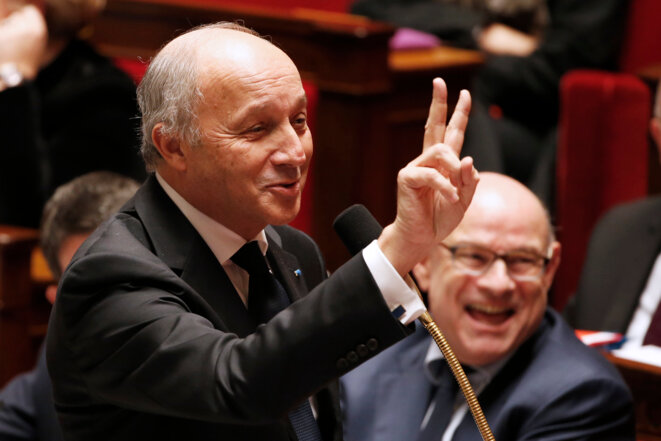 French foreign affairs minister Laurent Fabius. © Reuters
An unauthorised biography of Luc Besson to be published in France on Wednesday recounts that the renowned French film director and producer was granted an extraordinary exemption from a multi-million-euro wealth tax payment when current French foreign minister Laurent Fabius was finance minister. The exemption, claims the book, was agreed after the intervention of Fabius, whose sister and nephew were employed by Besson. Fabrice Arfi reports.
Investigation is into claims that far-right Front National leader and her father Jean-Marie Le Pen misrepresented extent of their wealth.
In the wake of Cahuzac tax fraud scandal, details of ministers' personal assets go online on Monday, decried by the opposition as a populist move.
After months of speculation, France's richest person has finally placed his multi-billion euro fortune in Belgium, denying the move is over tax.
Ruling means socialist government must re-think the terms of its new 75% top income tax rate, currently applicable to individuals rather than households.
The actor, who has bought a home in Belgium, is latest rich Frenchman to flee his country and the wealth taxes levied by President Hollande.
The Qatari buy-up of Paris football club PSG saw the arrival of big bucks and big stars, but there's an innate French distaste for bling, argues The Economist.
Looming tax rises by new socialist government has led to Gallic super-rich buying homes in 'wealth-friendly' nations such as Britain and Switzerland.