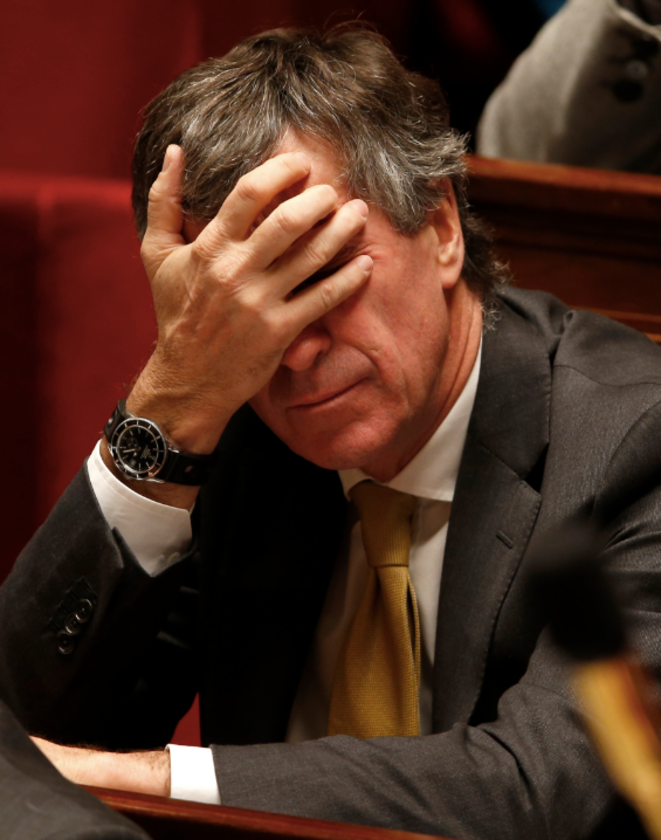 J. Cahuzac © Reuters
Jérôme Cahuzac, the budget minister accused of having an undisclosed Swiss bank account until 2010, has withheld the truth surrounding the affair from the highest offices of state, Mediapart can reveal. Mediapart can disclose that the person who possesses the key recording on which Cahuzac (pictured) is heard discussing his bank account has himself approached the office of French President François Hollande to confirm it is genuine. Meanwhile email correspondence between the minister and friends shows that he himself does not deny the authenticity of the recording. And Mediapart can also reveal that the tax authorities have started to carry out thorough checks of the budget minister's recent tax declarations, which appear to show numerous discrepancies. All of which, says Fabrice Arfi, is proof that Jérôme Cahuzac is in an untenable political situation.
BBC News reports on the reactions of France's wealthy to President Hollande's planned 75% tax on yearly incomes of 1 million euros or more.
A new 75 percent tax rate on top earners has French groups looking for shelter in London, already home to some 30,000 French financial professionals.
France's parliament approves raise in wealth tax and end of overtime tax breaks as government seeks to lower public deficit to 4.5% of GDP in 2012.
L'Oréal heiress Liliane Bettencourt has been ordered to pay almost 78 million euros in tax penalties and back payments after hiding part of her estimated 16-billion euro fortune from the French tax authorities, Mediapart can reveal.Fabrice ArfiandMichel Deléan present the details of this record claim by tax inspectors, which followed Mediapart's public exposure of conversations between the billionaire and her senior advisors involving a complex web of secret accounts and property abroad.