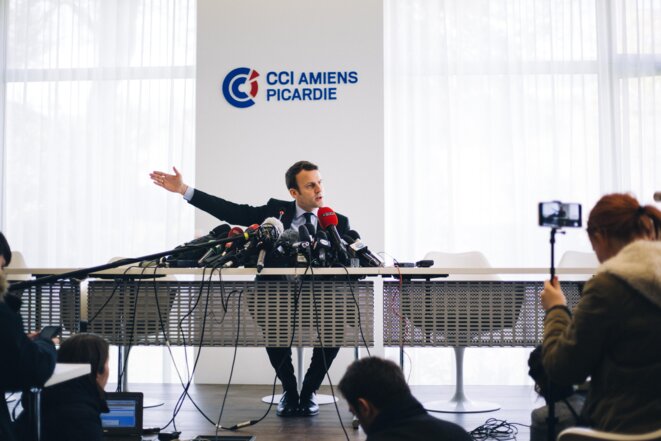 Emmanuel Macron at the Chamber of Commerce in Amiens, April 26th, 2017. © Nicolas Serve / Hans Lucas
Emmanuel Macron's appeals for a unified front against the far right's Marine Le Pen in the run-off for the presidential election have been hit by a major handicap – himself. The former merchant banker and civil servant's CV, image and policies repel many on both the Left and Right. In response he has sought to offer pledges for those who did not vote for him in the first round. But in essence, says Mathieu Magnaudeix, the centrist candidate is holding to his policy line and is aiming for a major and rapid realignment of French politics if he is elected.
As Macron was in formal meeting with union leaders from Whirlpool plant in northern France, Le Pen popped up outside the factory itself.