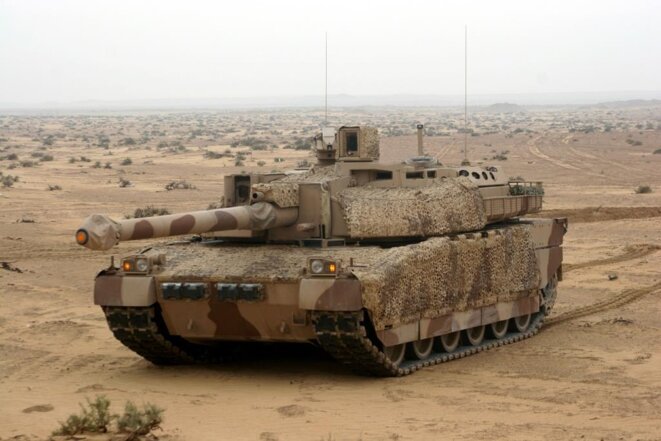 A Leclerc tank sold to the United Arab Emirates by France. © Nexter
Documents obtained by Wikileaks and shared with Mediapart, German publication Der Spiegel and Italy's La Repubblica have revealed a state secret: the hidden corruption behind the sale of French tanks to the United Arab Emirates. The tanks involved in that deal have since been deployed in the current war in Yemen, a conflict which, according to the United Nations, has led to the worse humanitarian crisis in the world. Fabrice Arfi reports.
WikiLeaks editor said French president 'gave encouraging signs' over his request for asylum in July, and questioned why it was finally rejected.
President Hollande's office said it had denied request by WikiLeaks founder because his 'situation ... does not present any immediate danger'.
France's justice minister Christiane Taubira said she 'wouldn't be surprised' if WikiLeaks founder and NSA whistleblower were granted asylum.

Les trois présidents français écoutés par la NSA © DR
Within hours of the revelations by Mediapart and Libération, in conjunction with WikiLeaks, about US spying on three presidents, the French political world united in its condemnation of the actions. Even the Elysée, which had initially declined to comment when the story first broke, joined in the criticism of American espionage which it described bluntly as "unacceptable". Meanwhile the American ambassador in Paris was called in by the foreign ministry to make clear France's unhappiness with the acts of espionage on presidents and other senior figures, while François Hollande chaired a defence committee meeting and met a delegation of Parliamentarians at the Elysée. The French president also had a telephone conversation with Barack Obama in which the American president promised the US was no longer spying on French heads of state.  Lénaïg Bredoux, Mathieu Magnaudeix and Ellen Salvi report.
Move comes as documents show that US agents spied on Jacques Chirac, Nicolas Sarkozy and François Hollande, listening to their phone calls.
The leaked transcripts and reports on the phone taps carried out by the National Security Agency on three French presidents concern the current head of state, socialist François Hollande, and his right-wing predecessors Nicolas Sarkozy and Jacques Chirac. The documents obtained by WikiLeaks and revealed here by Mediapart reveal the different priorities at the time of the three French heads of state, as well as their different styles. Hollande and his then-prime minister, Jean-Marc Ayrault, were discussing the Greek crisis, Sarkozy hoped to save the world from the financial crisis and Jacques Chirac was handing out detailed orders to his foreign minister. Lénaïg Bredoux and Ellen Salvi from Mediapart and Julian Assange of WikiLeaks report on what the presidents said.
Beginning in 2013, representatives of the United States, the European Union on behalf of its 28 member states, along with more than 20 other countries have been regularly meeting in Geneva to secretly negotiate a future treaty for the liberalization of the international services market, called the Trade in Services Agreement (TISA). By far the largest single sector of this market is that of financial services, which the treaty plans to deregulate on despite all the evidence provided by the global financial crisis of the folly of such a move. The details of the treaty have until now been kept secret from public scrutiny, but for the recent revelation by WikiLeaks of the draft text of the treaty's Financial Services Annex. To understand the full implications of the opaque dealings in Geneva, Martine Orange turned to Dominique Plihon, a former advisor to the French government on economic issues, alter-globalization militant and a professor with Paris-XIII university specialized in the financial economy.
The game of diplomatic bluff played out in the row between the Unites States and Russia over the asylum offered to former NSA computer analyst-turned-whistleblower Edward Snowden disguises an essential issue that concerns all of us, writes Mediapart editor-in-chief Edwy Plenel. That issue, he argues here, is how a 'state of exception', symbolized by the US Patriot Act and which cites supposed security concerns above the just rule of law, is surreptitiously extending its already vast power amid hitherto widespread indifference. A battle is on to force its retreat, and it is being fought here, on the internet.
Au-delà du combat diplomatique et médiatique qui fait rage entre les gouvernements britannique et équatorien autour du cas du porte-parole de Wikileaks, que dit réellement la loi ? On a beau chercher, Julian Assange se retrouve dans une impasse juridique. Démonstration.
This article has been censored
A ruling by the Versailles court of appeal on July 4th 2013 has ordered that Mediapart must remove from its website all articles which contain extracts from the so-called 'butler tapes' at the heart of the Bettencourt affair. The penalty for not doing so is 10,000 euros per article per day (effective from July 21st). Mediapart has appealed against the ruling.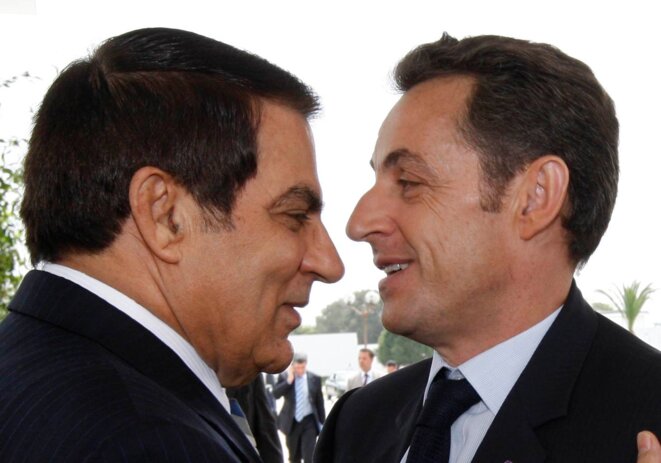 © (Reuters)
French foreign minister Michèle Alliot-Marie has been forced to resign after a series of revelations over her close ties with the entourage of deposed Tunisian strongman Zine al-Abidine Ben Ali. After a luxurious holiday in Tunisia during the popular uprising then sweeping the country, she later offered French security "know-how" to the desperate Ben Ali regime during its last days in power. But Alliot-Marie was far from alone in her disinterest of the dire human rights abuses exacted under Ben Ali's 23-year reign, as confirmed by US diplomatic cables revealed exclusively here. In this first report following Mediapart's newly-reached partnership with WikiLeaks, we detail how official French policy towards Tunis has for years placed bi-lateral security issues well above concerns for democracy.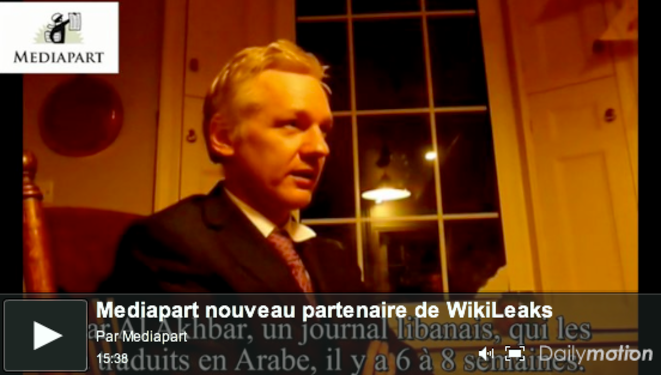 Vidéo accessible dans le corps de l'article.
Mediapart has become a new partner of WikiLeaks, the whistle-blowing website that rocked the world after it began releasing secret US diplomatic cables last year, published by five international press titles. Now Mediapart also has access to the confidential documents and will begin publishing its own investigations into the information they contain. Mediapart Editor-in-Chief Edwy Plenel and Editor François Bonnet present here the circumstances and spirit of the signature of their agreement with WikiLeaks, along with a video interview recorded during the meeting with its founder Julian Assange.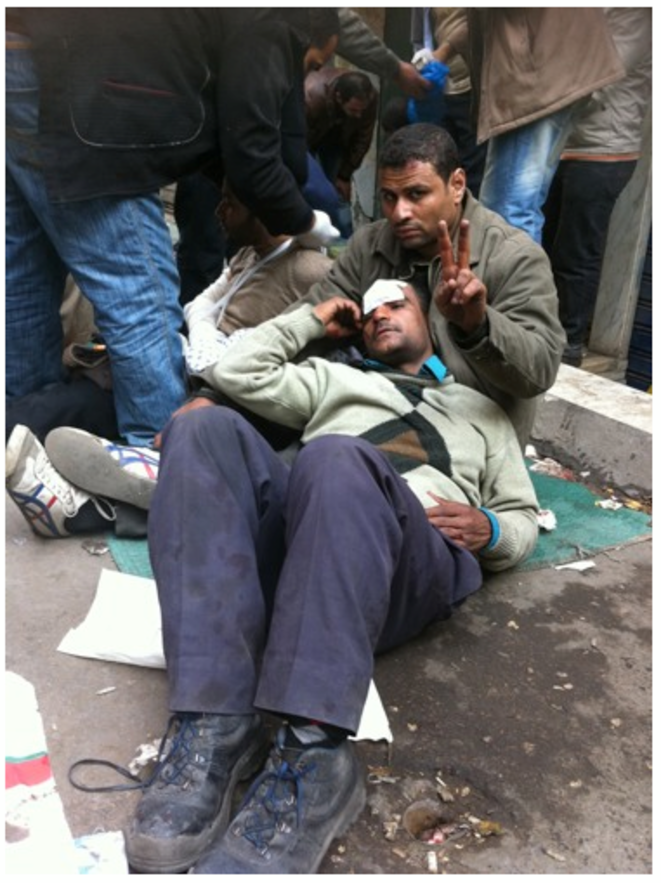 © DR.
Among the US diplomatic cables disclosed by Wikileaks are a series of revealing missives addressed to the State Department from the US embassy in Cairo. Ludovic Lamant presents five that offer an insight into the events now transforming Egypt, and Washington's reaction to the crisis.