Related keywords
Several hundred workers at an Amazon warehouse and shipping centre near Orléans in north-central France staged a strike on Wednesday over their fears of exposure to the Covid-19 coronavirus, calling for the site's closure or for a dispensation for those staff who wished to stay at home.
Sixteen men go on trial in France for alleged role in chaotic scenes last year when airline bosses had shirts torn off while fleeing angry staff.
Justice minister Christiane Taubira promises swift action after leaks reveal number of casual workers hired by her department.
EDF staff work an average of 39.5 hours a week, more than 35-hour legal limit, so they won deal in 1999 to get an extra 23 days off a year.
Stories that French employees cannot respond to emails after stopping work in the afternoon appear to have been lost in translation...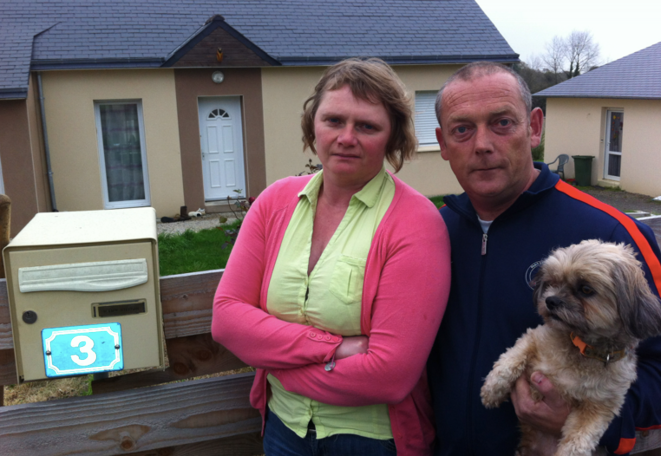 David et Stéphanie Stephan © Rachida El Azzouzi
When abattoir employees David and Stéphanie watched TV reports of workers in bitter disputes with bosses over factory closures, they insisted it could never happen to them. Their abattoir in Brittany was reputed to provide 'jobs for life'. But then last October the news struck that the plant was to close, leaving David, Stéphanie and more than 800 other workers out of a job. Here the couple tell Mediapart's Rachida El Azzouzi about their shock at being thrown out of work, their anger at the government in Paris and explain why for the first time they intend to vote for Marine Le Pen's far-right party.
Hiring of foreign staff at lower cost on temporary contracts under EU law has stirred political outrage and embarrassed socialist government in Paris.
Minister Arnaud Montebourg blasts Maurice Taylor's "insulting" note as "extremist" and "demonstrating a "perfect ignorance of our country".
Presidential election favourite says he will control the number of foreigners allowed to work in France in a time of economic crisis.