On the 80th anniversary of the date when the notorious Vichy regime took power in German-occupied France, Jim Wolfreys, a senior lecturer in French and European politics at Kings College London, analyses the reactionary currents in French politics and society it drew upon, and its legacy.
The veterans, aged between 78 and 90, were among about 200,000 soldiers from France's former colonies in West Africa, notably Senegal, who fought to free France of German occupation and who lost their right to French nationality after their homelands gained independence.  
French president made comments in speech to 500 people at Montreuil-Bellay, the largest of 31 camps in which up to 6,500 Roma were interned.
President François Hollande's socialist government has been at the centre of a political controversy since it announced that convicted dual-national terrorists would be stripped of French nationality. Many of its own supporters on the Left, including senior figures, are bitterly opposed to the idea. Now, as an alternative, some party MPs are suggesting a revival of the old offence of "national unworthiness", which would entail the citizen concerned losing their civil rights and status, and which was last used at the end of World War II. Mathieu Magnaudeix explains.
Many documents relating to when Pétain regime collaborated with Nazi occupiers during World War II can now be 'freely consulted'.
On December 1st, 1944 dozens, perhaps scores, of African colonial troops who had fought for the Allies during World war II were shot dead by soldiers of the French Army in Senegal. The official story is that these infantrymen and former prisoners of war had staged an armed revolt because they had not been paid. Relatives of those killed or jailed for "rebellion" insist, however, that the French Army committed a massacre. Géraldine Delacroix reports on a recent court case that examined this grim episode in French colonial history.
Statue in Belgrade bears witness to nations' close friendship that saw French troops land a hundred years ago to rescue their allies.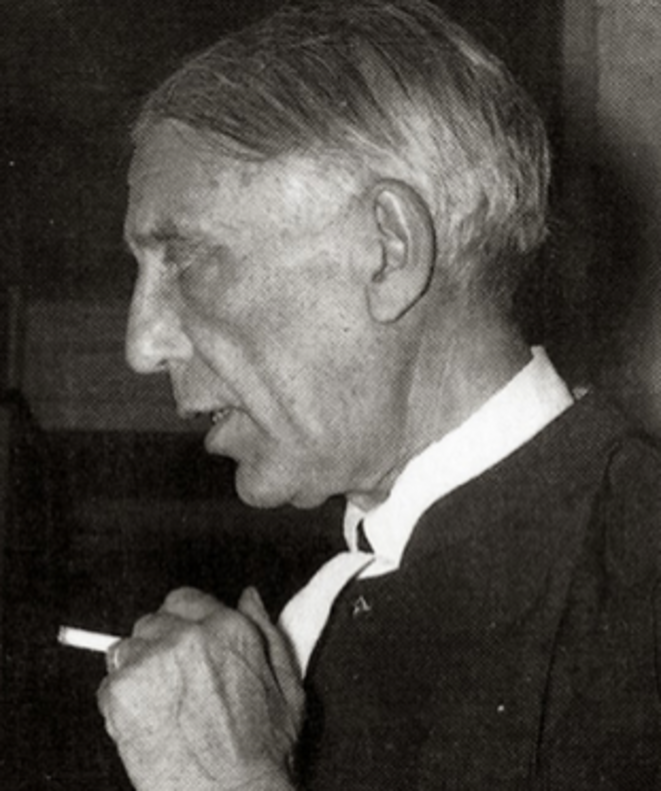 Maurice Garçon
Maurice Garçon was a celebrated lawyer, essayist, novelist, gifted amateur artist and historian who was ultimately elected to the illustrious Académie Française. But Garçon also kept a diary during World War II, including France's Occupation by the Nazis. This recently-published journal reveals an apolitical, solitary, contradictory man who loathed Hitler and the collaborationist Vichy regime in France, but who also disdained Charles de Gaulle and who remained fiercely independent in his views throughout the duration of the conflict. Here Mediapart's Antoine Perraud examines the revealing insights of this eccentric but perceptive character into how French society coped with one of the bleakest episodes in the country's history.
Greece has been summoned by its international creditors to present a package of spending reforms by Monday evening that must be approved before a final decision is taken on whether to give Athens a crucial four-month extension of debt bailout loans. Despite the new Greek government's earlier concessions towards austerity measures which it initially rejected, the country's lenders, and above all Germany, appear intent on squeezing more political blood from the radical-left administration. But beyond the struggle to obtain the immediate financial lifeline, Greek Prime Minister Alexis Tsipras is in for a long haul of future negotiations. Key to these is his demand that Germany recognise its massive debt to Greece in reparations of its wartime occupation of the country, and the repayment of a loan the Nazis imposed on Greece. The potential sums of these are staggering, and have been estimated, at the least, as represnting more than 160 billion euros - before interest. The issue is not only a financial one, but also embarrasses Berlin and Brussels by raking over the generous debt-forgiveness deal offered to Germany in 1953 in the name of European reconstruction. Mediapart Brussels correspondent Ludovic Lamant and former Athens correspondent Amélie Poinssot examine the legal arguments, and the evidence, behind the Greek claim.     
Cologne court says not enough evidence to convict 89-year-old over 1944 murder of 642 men, women and children in French village.
Historian Franck Ferrand says previously unseen documents show the fashion designer worked directly for German military intelligence.
A Muslim diplomat in wartime Paris risked hsi life to help thousands of Iranian Jews escape from Nazi persecution, according to a book just published.
New Zealand-born WWII French Resistance and SOE heroine Nancy Wake, undercover courier, saboteur and spy, has died in London aged 98.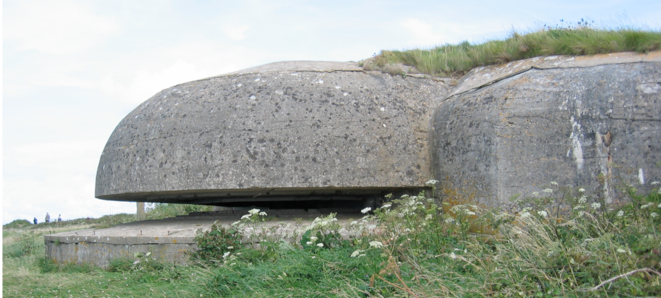 A book by the writer and documentary director Jérôme Prieur reveals how the Atlantic Wall, a line of fortifications along France's western and northern coastline, erected to resist an allied troop landing, was a cornerstone of the collaboration effort between the Vichy government and Nazi Germany.