French premier calls for stiff sentences for 'rogues' who confronted airline managers during meeting about planned job cuts.
Sixteen men go on trial in France for alleged role in chaotic scenes last year when airline bosses had shirts torn off while fleeing angry staff.
Xavier Broseta says he bears no grudges over Paris attack by airline workers but insists redundancy plans must go ahead.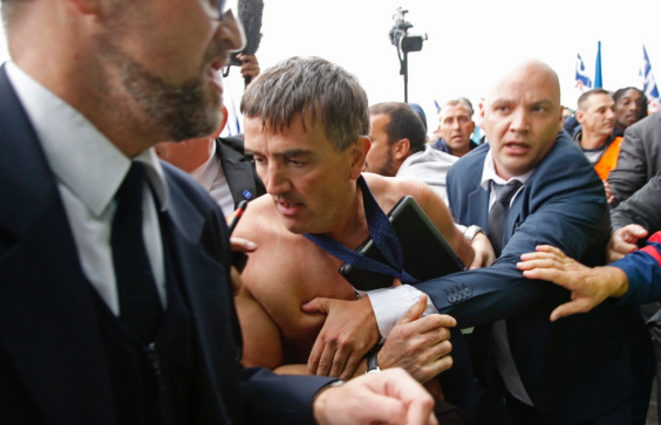 Le DRH d'Air France violemment pris à partie par les manifestants © Reuters
The physical attacks upon two Air France executives on Monday by a small group of airline staff protesting a plan of job losses has been widely condemned by trade unions, management and government. The assaults, in which the Human Resources director and the long-haul flight manager had their clothing ripped off, dramatically underlined the high tensions within the struggling airline over its announcement it is to shed 2,900 jobs over the next two years. Mathilde Goanec and Dan Israel report.
Human resources boss Xavier Broseta had shirt ripped off as angry airline workers protested over plans to cut 2,900 jobs over two years.