Related keywords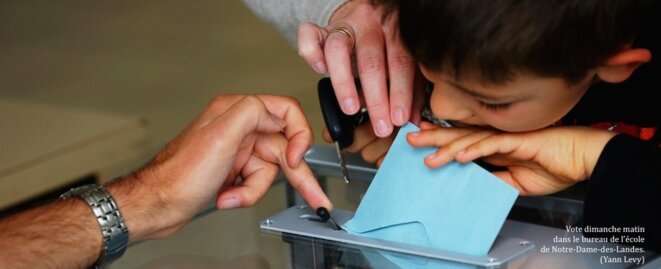 Voting in the airport referendum in western France. © Yann Levy
While all of Europe, including France, has been focussed on the shock result of the Brexit vote, a more local referendum campaign has been taking place in western France. On Sunday June 26th nearly a million voters in the Loire-Atlantique département or county were asked for their verdict on plans for a new airport at Notre-Dame-des-Landes near Nantes. The referendum itself, whose outcome the government says it will respect and which has been criticised for its many shortcomings, was won by suporters of the scheme. But Mediapart's environment correspondent Jade Lindgaard argues that the issues at stake go beyond the local airport project: and that they affect everyone in France and beyond.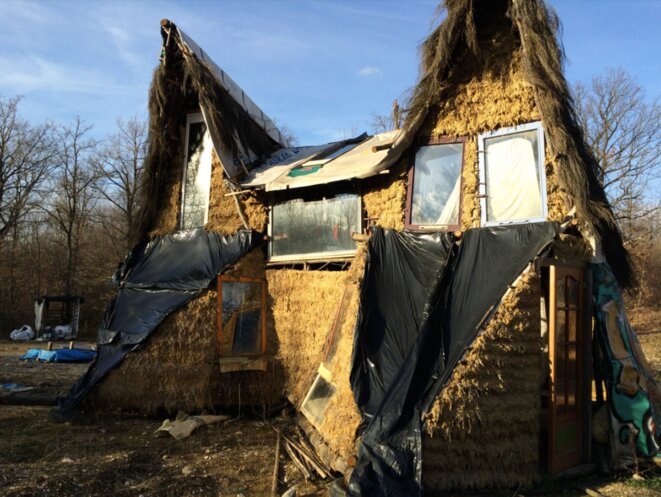 The home of protesters who are trying to stop a Center Parcs holiday centre from being built.
The protesters who have occupied the proposed site for a new airport at Notre-Dame-des-Landes near Nantes in west France have grabbed media attention in recent years. Less well-known are the environmental activists who have set up a similar camp in an ancient forest on the other side of the country in a bid to stop the development of a new Center Parcs holiday centre. As Jade Lindgaard reports, unlike their anti-airport counterparts, the protesters opposing the Center Parcs project are from being universally popular with locals.
Farmers want project in south-west France to go ahead and say authorities are not doing enough to resolve situation or keep activists from site.