Former socialist president François Mitterrand, under whom the death penalty was eventually abolished in France, ordered the execution of 45 Algerian prisoners when he was justice minister during the 1954-1962 Algerian independence war. This and other little-known facts about Mitterrand's ruthless stance against Algerian nationalists, when he was justice minister between February 1956 and May 1957, were detailed in a documentary screened on French television on November 4th.
'François Mitterrand et la guerre d'Algérie' (François Mitterrand and the Algerian War) is based on a book by the same name co-authored by journalist François Malye and historian Benjamin Stora, who spoke to Mediapart in a detailed interview published further below here.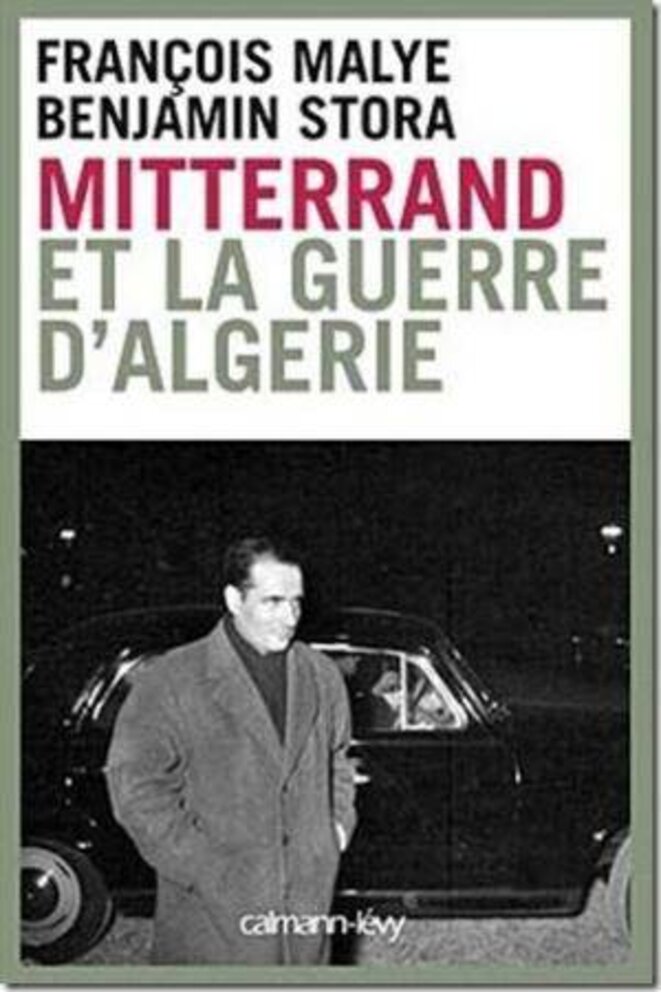 Dark and deadly: the cover of 'Mitterrand and the Algerian war'. © calmann-lévy
Directed by Frederic Brunnquell, who elegantly alternates black and white footage with colour, the documentary manages to avoid voyeurism while taking a very close look at the torture and capital punishment perpetrated in Algeria when the country constituted three French departments. Those referred to at the time as
'indigènes
' ('natives'), 'Muslims', or 'terrorists' bear witness: Louisette Ighilariz, of the Front de Libération National (FLN - National Liberation Front), a proud combatant devastated by nightmarish memories; Yassef Saâdi, leader of the Algiers branch of the FLN; and Abdelkader Guerroudj, head of the Algerian communist party''s 'Action Group', who suffered both water and electric torture.
Also interviewed is Antoine Argoud, a representative of the executioners, who had already appeared shamelessly swaggering before the camera in
Français si vous saviez
(French People, If Only You Knew),
the 1973 documentary directed by André Harris and Alain de Sédouy
. Here, he talks about the shootings on village squares that were carried out to set an example. These he happily justifies, unlike the '
corvée de bois'
(meaning wood-gathering duty), the phrase given to the unofficial executions of prisoners by the French military when prisoners were shot for allegedly trying to escape while gathering wood.
Another witness, from the civil service, is Jean-Claude Périer, who in 1956 was secretary of the French High Council of the Magistrature (CSM), on which he also subsequently served as a representative of the Council of State during François Mitterrand''s two seven-year terms as president of France (1981-1995). ""President Mitterrand was, to my mind, a real statesman, who strove to rise to his function, even if his calling was more aesthetic than moral," Périer, now 88, told Mediapart. "However, at the time of his ministerial career under the 4th Republic, he had a terrifying ambition that was utterly uncurbed. He wasn''t a combatant, he was a partisan.""