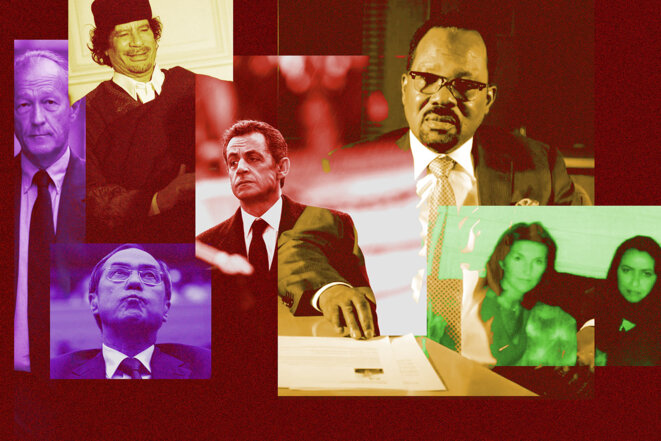 Clockwise from top left: Muammar Gaddafi, Nicolas Sarkozy, Bashir Saleh, Cécilia Attias with Mabrouka Sherif, Claude Guéant and Thierry Gaubert. © Photo illustration Sébastien Calvet / Mediapart avec AFP
Bashir Saleh, the former chief of staff to the late Libyan dictator Muammar Gaddafi, has given a statement to the public prosecution services of Libya's internationally recognised Government of National Unity saying that he was informed how Nicolas Sarkozy directly asked Gaddafi for "help" with his 2007 presidential election campaign. The prosecutors have also obtained a detailed statement from Gaddafi's personal secretary, Ahmed Ramadan, on precisely how the regime allegedly financed Sarkozy's bid. In this second part of a series of three reports, Fabrice Arfi and Karl Laske report on the latest developments in the French judicial investigation into the suspected illegal funding.
Clockwise from top left: Bernard Squarcini, Cécilia Attias, Nicolas Sarkozy, Muammar Gaddafi, Thierry Gaubert and Brice Hortefeux. © Photo illustration Sébastien Calvet / Mediapart avec AFP
Cécilia Attias, the former wife of Nicolas Sarkozy, was interviewed in June as a witness by police acting under the authority of a judicial investigation into the suspected illegal funding of her then husband's 2007 presidential election campaign by the regime of the late Libyan dictator Muammar Gaddafi. During the four-hours of questioning, she was notably unflattering about several of the former president's close entourage, and described evidence from the probe that was presented to her as, variously, "staggering", "surreal" and "ugly".  Fabrice Arfi and Karl Laske report.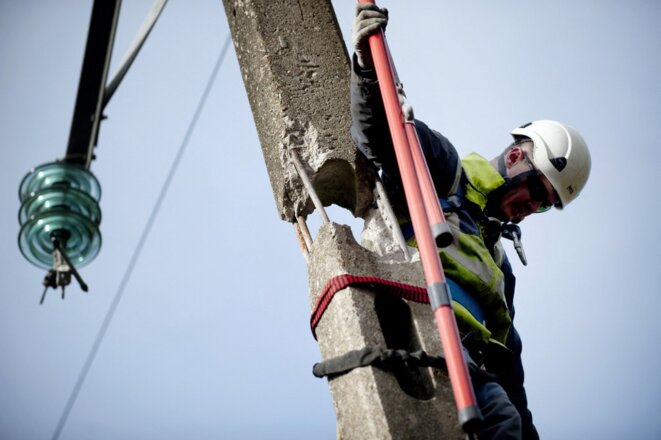 A worker from ENEDIS, the company that looks after the power grid for domestic users, in 2014. © Photo Jean-Sébastien Evard / AFP
A number of European governments introduced detailed energy conservation plans in the spring to tackle the energy crisis. In contrast, the French government has been happy simply to talk about the need for 'restraint' combined with vague calls for people to cut energy use, argues Martine Orange in this op-ed article. She says it has now taken the country's electricity grid operator RTE to spell out just how urgent the situation is.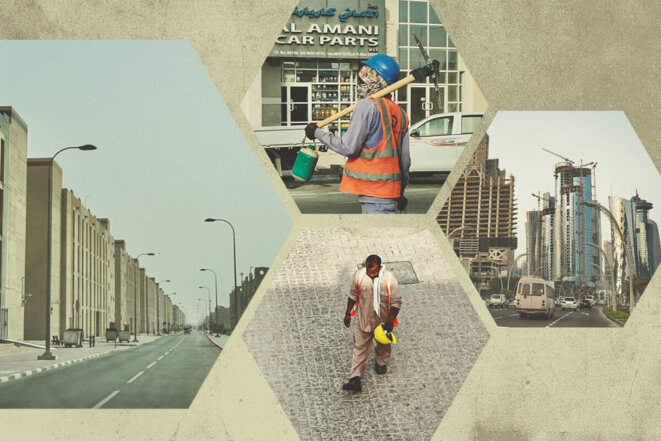 © Illustration Simon Toupet / Mediapart
Forced labour, working without pay, excessive working hours in sweltering heat ... despite several reforms brought in by the emirate's authorities under pressure from human rights groups, the migrant labourers working flat-out to ensure the gas-rich state of Qatar is ready to host November's World Cup finals are still enduring appalling conditions. Rachida El Azzouzi reports from Doha on the plight of the workers just two months before the tournament kicks off.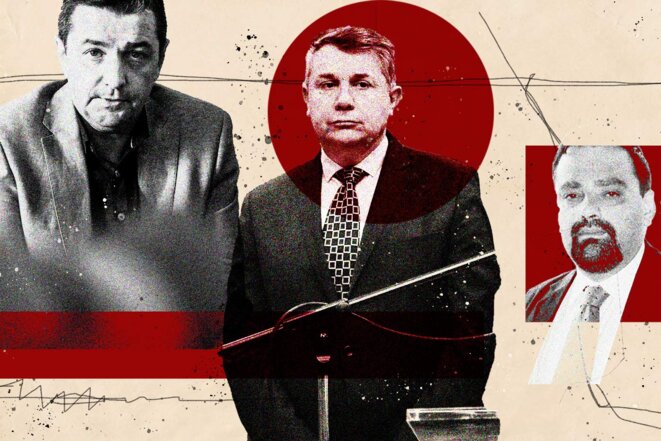 Mayor Gaël Perdriau, his deputy Gilles Artigues and Pierre Gauttieri. © Photo illustration Sébastien Calvet / Mediapart avec AFP et MaxPPP
Prosecutors have begun a criminal investigation after Mediapart revealed claims that the mayor of Saint-Étienne in south-east France, Gaël Perdriau, blackmailed his deputy mayor Gilles Artigues using a videotape of the latter with a male escort in an hotel room. The apparent aim of the blackmail was to ensure that Perdriau, who is from the right-wing Les Républicains (LR), maintained political control over his deputy Gilles Artigues, a devout Catholic and former Member of Parliament from the centre-right UDI party. After the initial revelations Mediapart then published extracts from recordings which revealed both Gaël Perdriau and his chief of staff threatening the deputy mayor over the sex tape. Both men, along with three others, have now been questioned in custody by detectives. Antton Rouget reports on an affair that has provoked widespread condemnation across the political spectrum.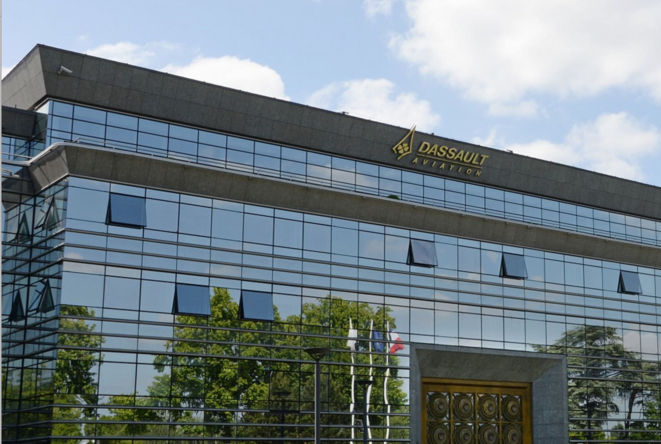 Dassault Aviation's headquarters at Saint-Cloud ,west of Paris. © Dassault Aviation
French judges are leading an investigation into claims of corruption surrounding the 7.8-billion-euro sale to India in 2016 of 36 Dassault-built Rafale fighter aircraft. But four months after searching the headquarters of the French defence and aviation group, investigators were refused access by France's Ministry of the Armed Forces and the Ministry of Foreign Affairs to classified documents concerning the contract negotiations. Yann Philippin reports.
Mediapart has published a series of investigations into the circumstances of the 7.8-billion-euro sale by France to India of 36 Rafale fighter jets, which is clouded by suspicions of large-scale corruption. In this short video with English subtitles, Yann Philippin explains the key revelations and background of Mediapart's investigations into this most complex story.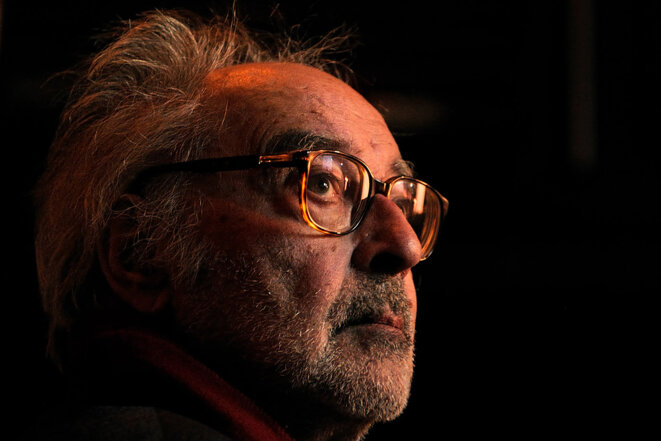 Jean-Luc Godard, November 30th 2010 in Zurich. © Photo Fabrice Coffrini / AFP
Widely acclaimed French-Swiss cinema director Jean-Luc Godard, regarded as one of the greatest filmmakers of his generation, and a major figure of France's New Wave cinema movement, died in Switzerland on Tuesday in an assisted suicide at the age of 91. Late last year he gave a rare interview to Mediapart's Ludovic Lamant and Jade Lindgaard, who travelled to meet him at his home in Switzerland, when nothing went quite as had been planned, and which we republish here.
Between June and August 2022 France saw "excess deaths that were in all probability due in part to the heatwave". That is the verdict of the country's official statistics agency INSEE. If one compares the 2022 mortality figures with the same period in 2019, an additional 11,124 people lost their lives this summer. These initial estimates of the impact of this year's heat inevitably revive memories of the tragic heatwave of 2003, which led to the deaths of many thousands of people. Donatien Huet and Jade Lindgaard report.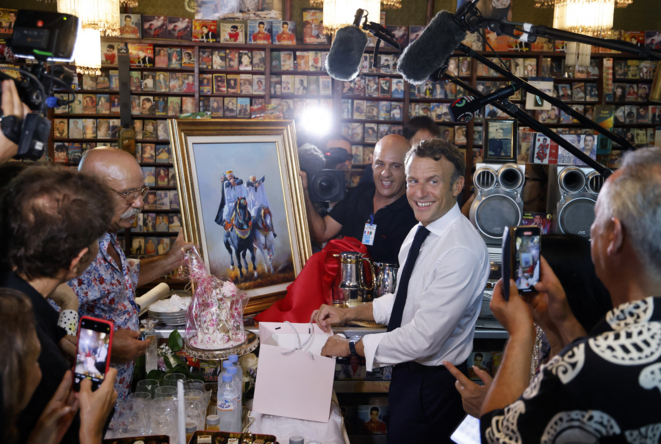 Emmanuel Macron in the Disco Maghreb store in Oran, Algeria, August 27th 2022. © Photo Ludovic Marin/AFP
Le Monde newspaper recently depublished an opinion article about Algeria that had attracted the ire of President Emmanuel Macron. As Mediapart's Joseph Confavreux says in this analysis piece, this was not a one-off example of the Élysée confusing journalism with public relations. As he explains, a number of academics, politicians and journalists are concerned about the way the presidency appears to be systematically equating the two.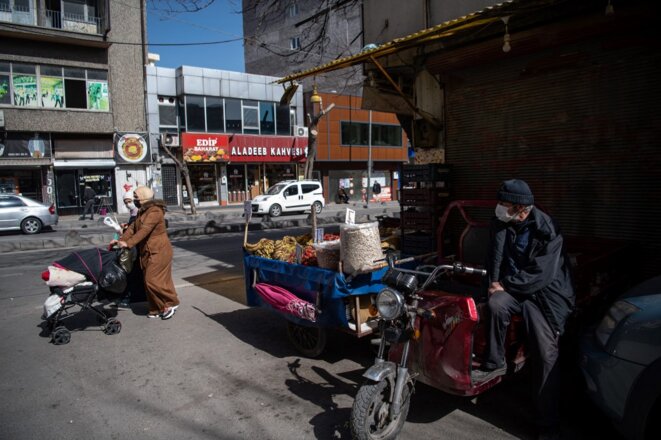 Syrians in Gaziantep, February 25th 2021. © Photo Ozan Kose/AFP
With next June's Turkish presidential election fast approaching, the issue of Syrian refugees in the country has become a major topic for political parties. Politicians' speeches on the subject, repeated at every opportunity, are contributing to the growing wave of racism shown by many Turkish citizens towards immigrants in general - and Syrians in particular. Mediapart correspondent Hussam Hammoud reports from Gaziantep in southern Turkey on the plight of his fellow Syrians in the country.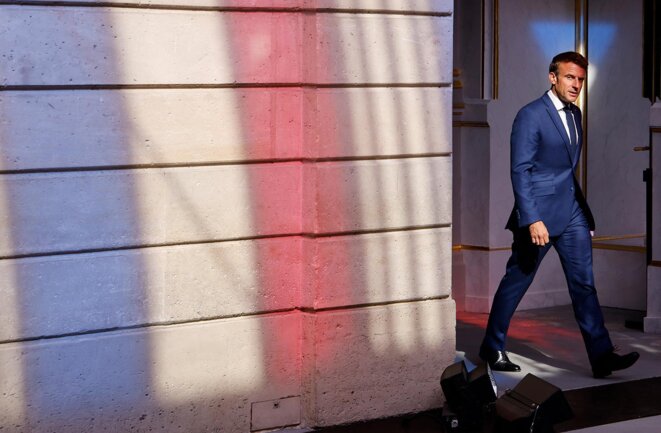 Emmanuel Macron at the Élysée Palace, September 5th 2022. © Photo Ludovic Marin / AFP
This Thursday September 8th the French president inaugurated his new national council designed to debate potential reforms for his second term of office. However, the launch of the Conseil National de la Refondation, as it is called, has simply highlighted the difficulties and challenges facing Emmanuel Macron's presidency following his re-election in April: its scope is vague, the opposition has refused to take part and even his own political camp has found it hard to muster much enthusiasm for the initiative. Analysis by Ilyes Ramdani.
Paul Barril, pictured here in 1994. © Photo Lehr / Sipa
A Paris-based judicial investigation into alleged "complicity in genocide" by Paul Barril, a former commander of the elite GIGN gendarmerie intervention squad, is now seeking access to the classified archives of a military chief of staff to late French president François Mitterrand. In May 1994, Barril signed a 3.1-million-dollar weapons deal with Rwanda's extremist Hutu regime during its slaughter of up to a million of the country's Tutsi population. The investigation is seeking to establish whether Barril was furthering his own interests or, unofficially, those of France. Fabrice Arfi reports.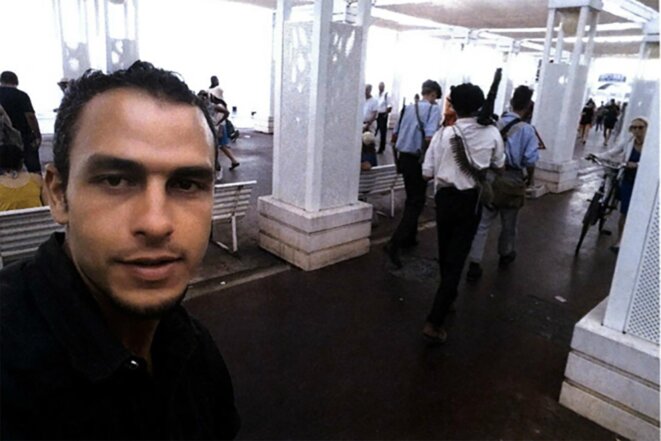 Mohamed Lahouaiej-Bouhlel in a selfie he took on July 14th 2016 on the Promenade des Anglais hours before committing the massacre. © Document Mediapart
On July 14th 2016, in the French Riviera city of Nice, Mohamed Lahouaiej-Bouhlel ran a heavy truck into and over crowds celebrating Bastille Day, taking the lives of 86 people and injuring hundreds of others, before he was shot dead by police. The 31-year-old Tunisian had a history of mental problems and violence, raising the question of whether his act was solely that of a deranged individual. As the trial begins in Paris of eight people accused of helping him prepare the attack, Matthieu Suc details how the judicial investigation established beyond doubt that Lahouaiej-Bouhlel's hideous crime was that of a terrorist, long drawn to jihadism.