Since the Bastille Day massacre in Nice last week, in which 84 people died, never has the French mainstream Right employed so much energy into mimicking its far-right rival, the Front National, writes Mediapart political correspondent Hubert Huertas, who argues that the attack in Nice is in the process of fragilising French democracy, which is exactly what the Islamic State group, which claimed responsibility, hopes for.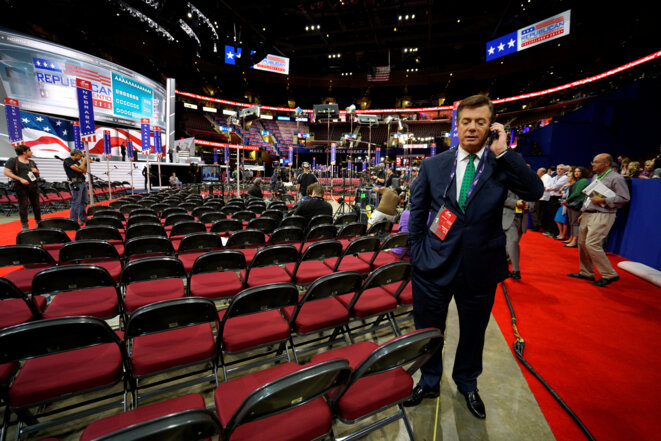 Paul Manafort, campaign manager for Donald Trump, at the Republican convention in Cleveland. © Reuters
Donald Trump's election campaign manager Paul Manafort is suspected by a French judicial investigation of having signed a fake contract with Paris-based arms dealer Ziad Takieddine to help the latter hide the real origin of cash seized by customs officers which he had smuggled into France from Switzerland. The incident occurred at the height of what has become known as the "Karachi Affair", involving suspected illegal funding of former French prime minister Édouard Balladur's 1995 presidential election campaign. Manafort is also suspected by the investigation of having invoiced the Balladur camp for unnecessary opinion polls during the campaign. Karl Laske and Fabrice Arfi report.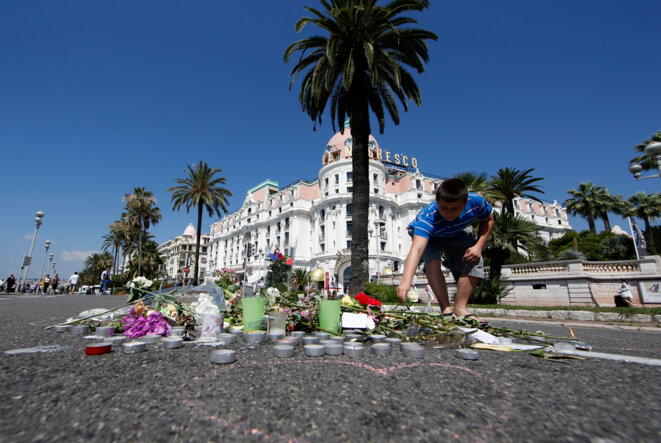 July 18th: tributes to the Bastille Day attack on the Promenade des Anglais in Nice. © Reuters
The Bastille Day attack in Nice, when a Tunisian immigrant from the city drove a truck into crowds walking the seafront Promenade des Anglais, killing 84 people, has heightened the already prevalent racial and social tensions in the Riviera capital. Ellen Salvi reports from Nice, where local politicians have long fuelled the fires of division that threaten to engulf the city.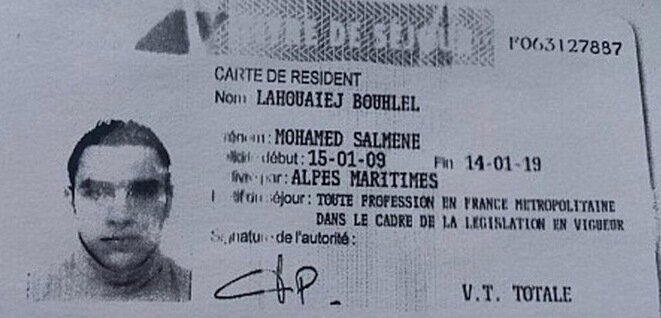 Mohamed Lahouaiej Bouhlel's residency permit. © DR
Three new arrests were made on Sunday as French investigators attempt to establish whether Mohamed Lahouaiej Bouhlel, the 31-year-old Tunisian who drove a heavy truck into Bastille Day crowds in Nice on Thursday, killing 84 people, received help from accomplices in preparing the massacre. Fresh evidence emerged this weekend suggesting he had carefully planned the attack, including CCTV footage of him reconnoitring the scene earlier last week. But despite a claim by the Islamic State group that Bouhlel was a "soldier" for the jihadist group, his motive remained unclear. Meanwhile, French health minister Marisol Touraine said on Sunday that "about 85 people" were still hospitalised after the carnage on July 14th, of which 18, including a child, were in a life-threatening condition. Graham Tearse reports.
French public prosecutor François Molins confirmed late Friday that 84 people, including ten children and teenagers, were killed when a man drove a 19-tonne truck into seafront crowds attending a firework display during Bastille Day celebrations in the Riviera city of Nice on Thursday evening. The truck attack was carried out by a lone perpetrator, 31-year-old Mohamed Lahouaiej Bouhlel, a Tunisian national who had been living in Nice for several years. Molins said a total of 202 people were injured in the attack, and 52 of them were on Friday in a critical condition. The attack is the subject of an investigation into three counts of terrorist acts, while doubts emerged late Friday over the true motive for the attack. Graham Tearse reports.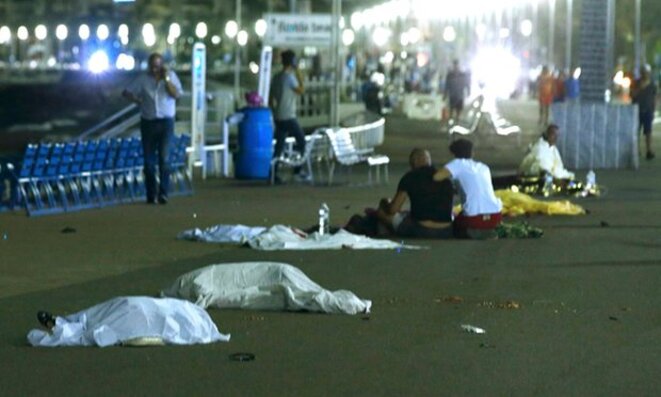 Bodies of victims on the Promenade des Anglais in Nice. © Reuters
French officials say at least 80 people  died after a heavy truck drove into crowds attending a traditional Bastille Day fireworks celebration in the Riviera city of Nice at around 10.30 p.m. local time. The driver of the truck, who was reportedly later shot dead by police, then began firing shots into the crowd according to several media reports. Local media said the driver was a 31-year-old Nice resident of joint French-Tunisian nationality. French President François Hollande announced in the early hours of Friday that the state of emergency powers introduced after the November 13th terrorist attacks in Paris last year, and due to end later this month, will be extended for a further three months. Graham Tearse reports.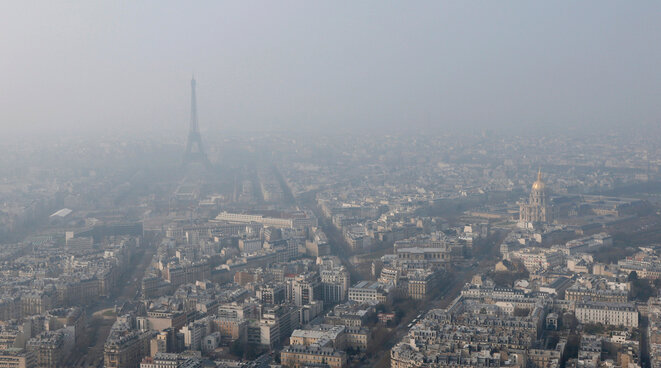 Pollution cloud over Paris, March 2015. © Reuters
Every year in France, atmospheric pollution causes the deaths of an estimated 48,000 people and annually costs the country's economy more than 100 billion euros. The authorities in Paris, where pollution has reached record peaks in recent years, this month introduced a programme to restrict access to the capital by most-polluting vehicles and incentives for inhabitants to give up ownership of cars. But, as Laurent Geslin reports, the plan has been attacked as discriminating for lower-income groups of the population amid wide disagreement between government, city authorities and political parties on how to tackle a growing health crisis.
Fifty years ago this month, France began carrying out tests of its nuclear bombs in the Pacific Ocean territory of French Polynesia. These were the first of what would become decades of atmospheric and underground nuclear explosions in total disregard for the health of the local population and environment. After years of campaigning, victims of the fallout earlier this month obtained a revision of the rigorous criteria governing financial compensation paid to those who have developed serious illnesses following the tests, and which in effect bars most from receiving any indemnity. But, as Julien Sartre reports, the move has been slammed by victims' rights associations as simply tinkering at the edges of a shameful legal refusal to recognise the lethal damage caused by the tests.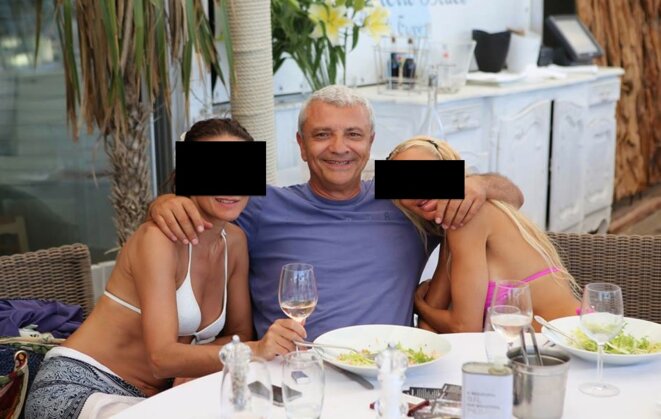 Photo from Giovanni Tagliamento's now-closed Facebook account. © DR
Giovanni Tagliamento has lived for the past eleven years on the French Riviera, where he is considered by the Italian justice authorities to represent the Neapolitan Mafia the Camorra in their French operations. Last month he was arrested by French police on suspicion of the illegal trafficking of spirits, and placed in preventive custody. Hélène Constanty reports on a man nicknamed the 'Little Spider'.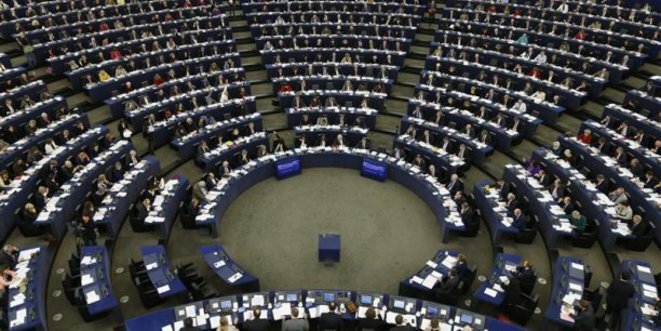 The European Parliament. © Reuters
The influential Civil Liberties committee of MPs at the European Parliament has just agreed on a draft counter-terrorism directive for the European Union. Mediapart can reveal that the content of the text has been considerably influenced by Paris, which has been keen to include measures already adopted in France in recent years. These include a new crime of glorifying or praising terrorism, blocking access to websites and boosting the number of surveillance tools. Jérôme Hourdeaux reports.
France's most prestigious law school is being taken to court for the psychological harassment of four employees it is firing. The plaintiffs allege mistreatment leading to burn-out, illness and even depression by a haughty, dictatorial management. On top of that, students unhappy with poor quality teaching, last-minute cancellation of courses and exams and inadequate training are saying their fees should be reimbursed. Mediapart's legal affairs correspondent Michel Deléan explains how such an elite institution could reach this situation.
Serge Dassault, the head of the aviation and defence group that bears his name, a right-wing senator and France's sixth richest person, is accused of laundering the proceeds of tax fraud and of hiding part of his wealth from Parliamentary authorities. The trial, which started on Monday July 4th, focuses on cash hidden in offshore accounts which was allegedly later used to buy votes in the town near Paris where Dassault was mayor. As Yann Philippin reports, the origins of some of these accounts goes back to the days of Serge Dassault's father Marcel, who founded the aviation group.

Part of a key report on the Kerviel affair that was ignored then shredded.
Was Société Générale's determination to hold on to a 2.2-billion-euro tax rebate partly behind the French bank's motivation to pursue its "rogue trader" Jérôme Kerviel with such zeal? That is a question raised by a report written for French prosecutors in May 2008 and now seen by Mediapart and other French media as part of a joint investigation. As Martine Orange reports, it appears this important report was first ignored by the judicial authorities and then shredded.
In its latest study on household income and capital, France's statistical agency INSEE notes that the median standard of living in France fell by 1.1% between 2008 and 2013, a drop not seen since records began in 1996. For the 10% worst-off families the fall was even greater, with their income falling by 3.5%. The agency writes of an "unprecedented worsening of poverty in France". Laurent Mauduit reports.