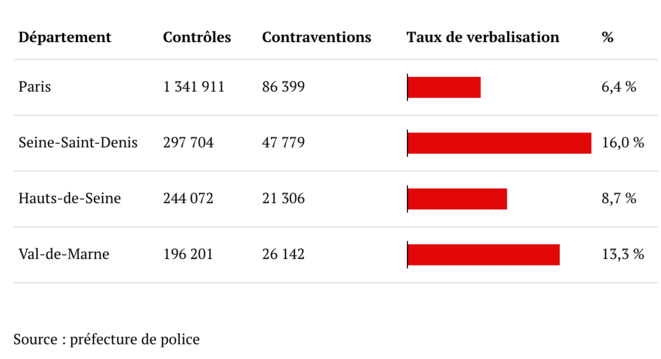 The number of police checks and fines handed out in the Paris region for breaching lockdown rules. © Mediapart
To ensure that citizens complied with the Coronavirus lockdown introduced on March 17th 2020, the French government drew up legislation to make breaches of the rules a criminal offence. But lawyers and academics have raised concerns as to whether part of that legislation – which can lead to jail for anyone who breaches the rules more than three times in a month – is constitutional. France's top constitutional authority, the Conseil Constitutionnel or Constitutional Council, is due to rule on the issue in June. Meanwhile there have been more than 1,500 criminal cases involving repeat offenders and a number of people have already been jailed. Camille Polloni reports.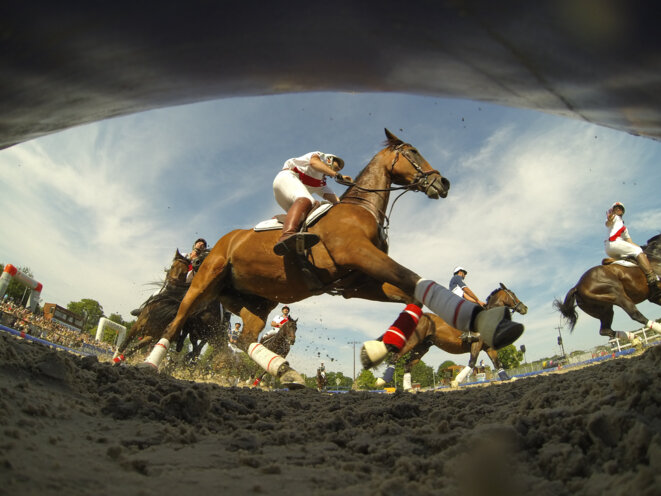 The Jardy equestrian centre near Paris, June 2014. © Christophe Bricot / DPPI via AFP
After decades of silence, the victims of child sex abuse in France's equestrian world are finally telling their stories. In some cases the offenders' suspect behaviour was known to other members of the close-knit horse riding and racing community, who nonetheless chose to say nothing. Meanwhile the president of the France's main riding federation has denied claims that he turned a blind eye to what was going on in the industry. Quentin Müller and Margaux Solinas report.
Souleymane Bachir Diagne, a philosopher from Senegal who is currently living and working in the United States, has spoken out about the current global health crisis and the inequalities and prejudice that it has revealed and the outdated thinking it has exposed about Africa. In an interview with Mediapart's Rachida El Azzouzi the academic discusses why so many observers still only discuss the continent through the prism of disease and disaster. Souleymane Bachir Diagne explains that despite many of them having a colonial past, developed countries of the North do not really know modern Africa and the progress it has made in recent decades. He calls on African countries and people to proclaim their achievements to the rest of the world, and talks of the need to 'decolonise' our minds.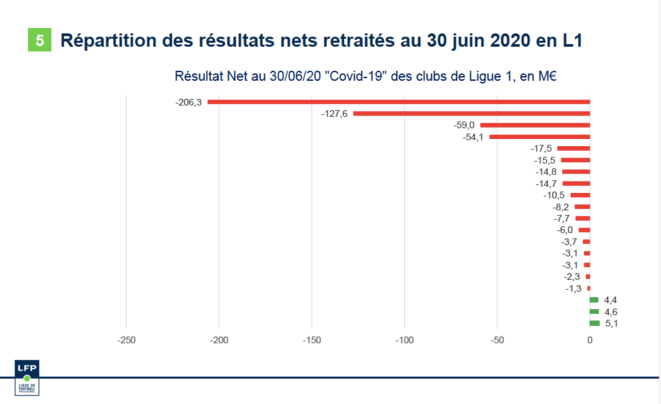 Most top-flight French football clubs are set to make an operating loss this season. © Document Mediapart
The Ligue de Football Professionnel (LFP), which runs the top-tier professional football leagues in France, has voted to obtain a 224.5 million-euro loan from the French state to help out its member clubs, especially those in the elite Ligue 1 division. But even despite this help some clubs are on the brink of going into administration. Mediapart can reveal confidential documents which show the risky nature of the loan arrangement, which the state agreed to without making any solvency checks. As Laurent Mauduit writes, there is a risk that French taxpayers could end up having to pay the bill for the excesses of the football industry.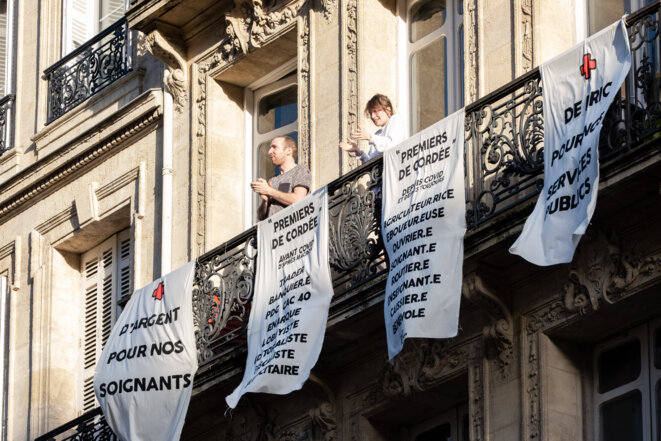 People in Bordeaux, south-west France, applauding health sector workers from their balconies on May 6th 2020. © AFP/Hans Lucas
The ongoing Coronavirus health crisis facing France is leading to unprecedented political change. Large sections of society are on the march: taking charge of their own professions themselves and setting up numerous support structures and initiatives. And as François Bonnet argues in this op-ed article, this sudden land grab of some very political arenas by new groups has left society's traditional  institutions and political forces flat-footed.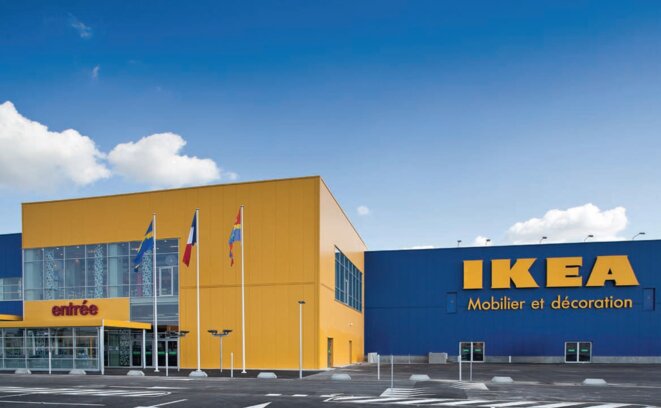 An IKEA store in France. © DR
The Swedish furniture retail giant IKEA is accused of having set up a system of spying to obtain confidential information on job applicants, staff - including trade union representatives - and customers in France. Now, after eight years of investigation, judges have ordered that IKEA France should stand trial on spying charges in its own right as a corporation. Fifteen people, including two former chief executives of the French corporation, Jean-Louis Baillot and Stefan Vanoverbeke, are also to face trial. The allegations include claims that data on individuals was illegally obtained from French police files via police officers. Mediapart's legal affairs correspondent Michel Deléan reports.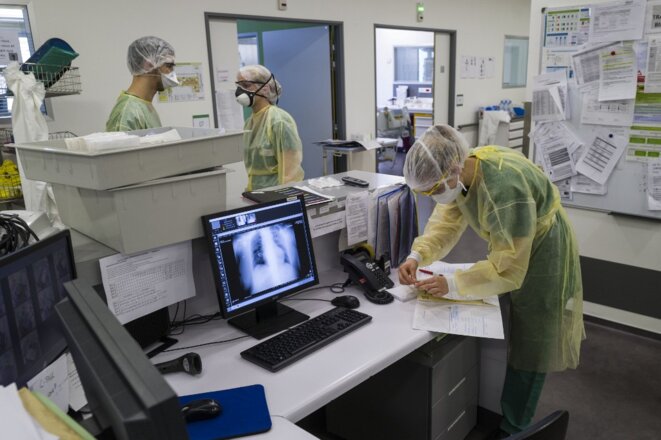 The Albert-Schweitzer hospital in the town of Colmar, north-east France, which was almost entirely devoted to Covid-19 cases in March and April. © Sébastien BOZON / AFP
The number of people infected by the Covid-19 virus in France had already reached epidemic proportions in February, weeks before the lockdown on public movement was introduced, this investigation by Mediapart reveals. Research now being carried out by doctors even suggests that the very first cases of the coronavirus appeared in the country in mid-November of last year. But the restrictive measures limiting testing for the virus hid the reality of its propagation, which has to date claimed more than 28,000 lives.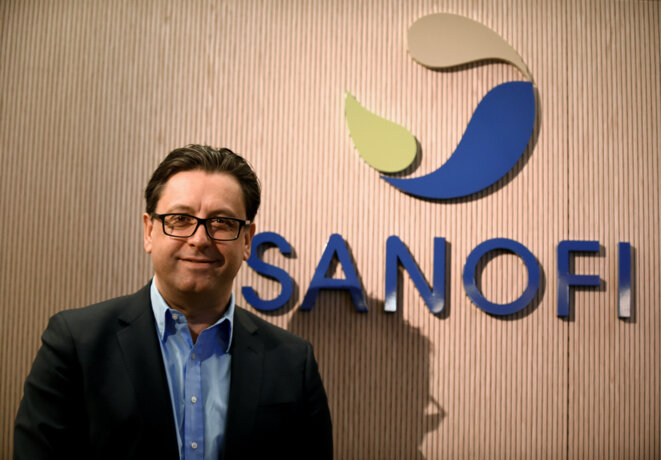 Sanofi CEO Paul Hudson. © ERIC PIERMONT / AFP
The chief executive of French pharma giant Sanofi sparked outrage this week when he declared that the US would be first in line for a vaccine his group was developing against the Covid-19 virus. In this op-ed article, Martine Orange argues the move by Sanofi reveals the immoral reality of the pharma business which, instead of serving the common good, has embarked on a profit-seeking commercial war over the coronavirus.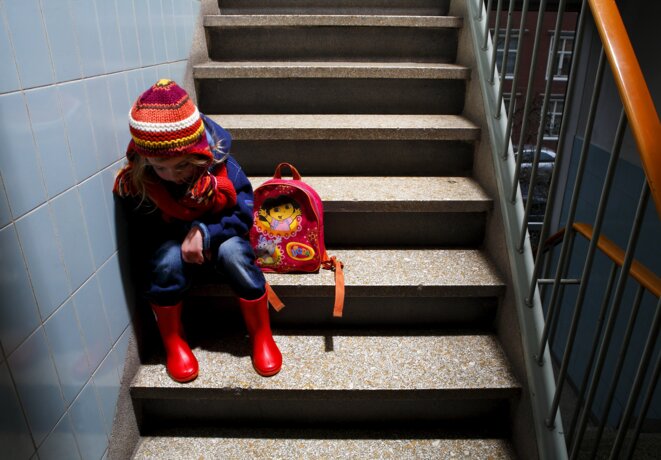 File photo. © Roos Koole / ANP via AFP
As France this week stepped out of the public lockdown measures, lifted after two months during which families have been largely confined to their homes, child protection professionals fear the discovery of what one judge predicted will prove to be a "massive" rise in cases of abuse of children at home. As Sophie Boutboul reports, social workers, associations, magistrates and child psychologists are readying for a horrific count, including "invisible murders" of infants under the lockdown.
A leading specialist in infectious diseases, French doctor Didier Sicard was for many years head of internal medicine at the Cochin public hospital in Paris, helped establish the Pasteur Institute's branch in Laos, south-east Asia, and served for eight years as head of France's national bioethics advisory committee. In this interview with Joseph Confavreux, he offers his insight into the current Covid-19 virus pandemic – a phenomenon he warned against long ago –  including the perpetuating root causes of the crisis, the action needed to avoid a recurrence, why medicine can only be effective if it encompasses a wide view of society, and how public health policy has lost sight of its fundamental missions.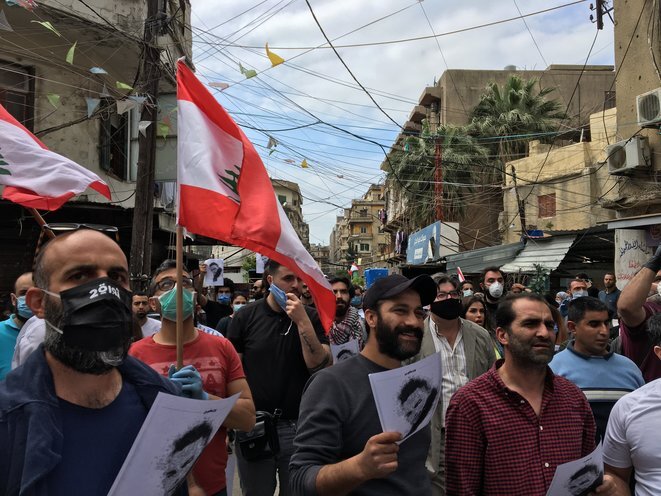 A march in the Lebanese city of Tripoli on April 3rd in homage to a demonstrator killed by security forces. © NMA
In Lebanon, the lockdown to contain the coronavirus pandemic came as the final blow to the Middle East nation's collapsed economy which has left half of the population living in poverty. Mass anti-government demonstrations which erupted last autumn have now flared up again amid food shortages and galloping inflation. Their anger has now turned on Lebanon's banks for having acted as the burning fuse for the financial meltdown. Justine Babin and Nada Maucourant Atallah report from the capital Beirut.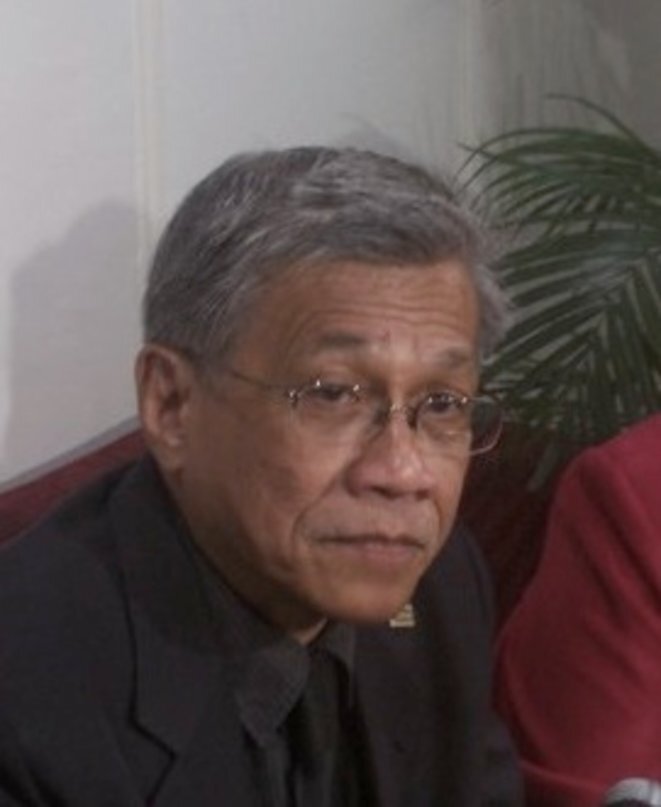 'The independent Left has its work cut out': Walden Bello. © DR
In the aftermath, when it comes, of the Covid-19 virus pandemic the world will undoubtedly emerge with profound changes to old orders. In one of a series of reflections upon the transformations that lie ahead, Ludovic Lamant interviewed Filipino academic Walden Bello, a leading theoretician of the anti-globalization movement, who warns against the danger of the far-right "espousing deglobalization and economic nationalism of a frightening kind".
French President Emmanuel Macron during a televised address on April 13th 2020. © Hans Lucas via AFP
In face of the Covid-19 virus crisis, French President Emmanuel Macron has failed in his mission, presiding over disorder, a sore lack of means to fight the epidemic and a 'communications' campaign of lies, argues Mediapart publishing editor and co-founder Edwy Plenel. In this op-ed article, he urges the dismissal of an antiquated presidential system and the establishment of a truly democratic republic in France.