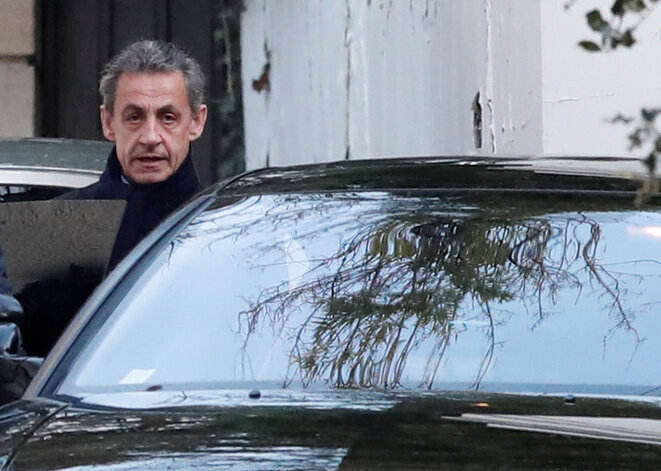 Nicolas Sarkozy leaving his Paris home Wednesday morning for a second day of questioning. © Reuters
Nicolas Sarkozy was placed under formal investigation by magistrates on Wednesday for "illicit funding of an electoral campaign", "receiving and embezzling public funds" and "passive corruption" at the end of almost 48 hours of questioning by French police investigating evidence that the former French president's 2007 presidential election campaign was partly funded by the regime of the late Libyan dictator Muammar Gaddafi. It is unprecedented in France for a former president to face prosecution for having been sponsored by a foreign power. Fabrice Arfi and Karl Laske report on the latest events and the background to the case, which followed Mediapart's first revelations in 2011.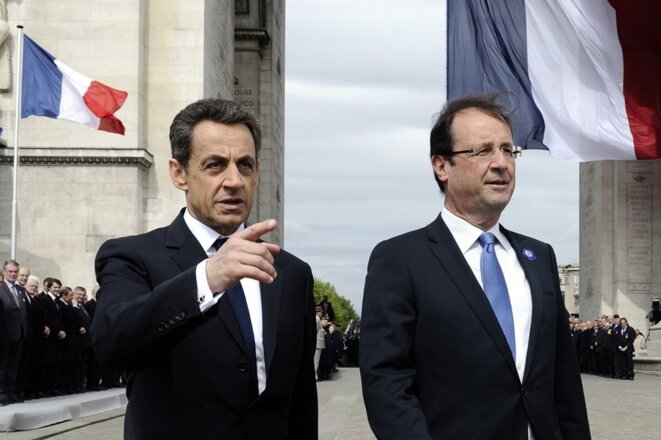 Nicolas Sarkozy with then-president François Hollande at a ceremony marking V-E Day on May 8th 2013. © Reuters
The placing under investigation of Nicolas Sarkozy on Wednesday for corruption, embezzling public funds and illegal electoral funding by the regime of late Libyan dictator Muammar Gaddafi has come about as the judicial investigation is in its fifth year, and seven years after Mediapart first revealed the former conservative president's dealings with Tripoli. During the entire period, which includes five years of socialist government, the political powers have regularly turned their backs on the disturbing questions raised by the mounting evidence of Sarkozy's dubious relations with the dictator, and also the circumstances of France's subsequent military intervention in Libya, to the point of dismissing repeated calls for a parliamentary inquiry. Antton Rouget reports.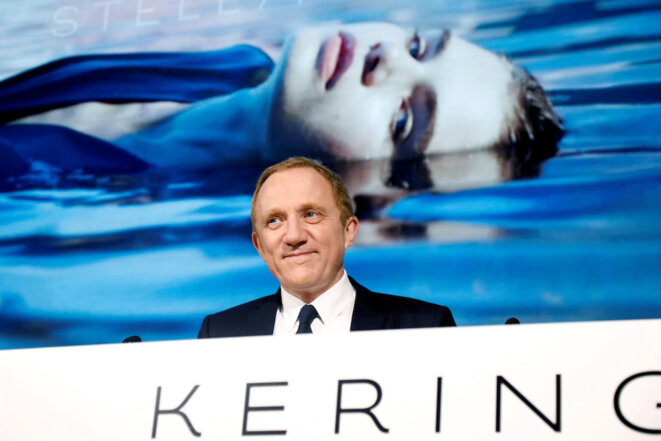 Kering group chairman and CEO François-Henri Pinault. © Reuters
Since 2002, French luxury goods and clothing group Kering, whose brands include Gucci, Yves Saint Laurent, Bottega Veneta, Stella McCartney and Balenciaga, has avoided paying a total of about 2.5 billion euros in tax payments on earnings, mostly to the detriment of the Italian public purse but also that in France and in Britain, according to confidential documents obtained by Mediapart and analysed together with its media partners in the European Investigative Collaborations (EIC) journalistic consortium. Yann Philippin (Mediapart), Vittorio Malagutti (L'Espresso) et Esther Rosenberg (NRC Handelsblad) report.
Vendredi 16 Mars 2018 pour les 10 ans de Mediapart : Colloque international - Le droit de savoir © Mediapart
As part of the many events marking its 10th anniversary this month, Mediapart organised an international symposium on March 16th to debate and examine the many challenges, the new possibilities and the new obstacles, for truthful reporting and information gathering in the digital age. The debates, which were broadcast here live with simultaneous translation in English on Friday afternoon, brought together journalists and experts with a special insight into the questions about serving the public's right to know, the fundamental issue which has been at the heart of Mediapart's initial project and also its mission over the past decade (click on headline for more details on inside page, click on screen for the replay).
French pensioners held nationwide protests on Thursday over a recent rise in a levy imposed on them to fund the country's social security system, and which for many represents a yearly loss of several hundred euros. The demonstrations were organised by a united front of pensioners' unions, who dismiss the government's argument that the rise is necessary to finance a reduction in social security payments by young workers, what it calls a gesture of "inter-generational solidarity". While the pensioners' protest movement shows no signs of abating, some MPs among the ranks of Macron's normally loyal LREM party have begun voicing their unease over the measure. Manuel Jardinaud, Mathilde Goanec and Romaric Godin report.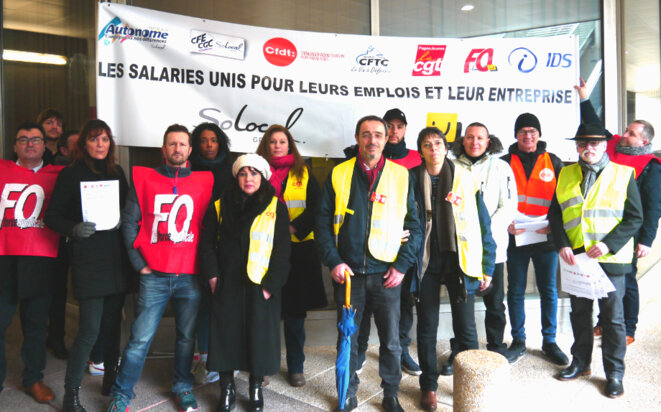 Members of the inter-union group representing staff at SoLocal, owners of France's 'Yellow Pages', at La Défense in Paris, March 9th, 2018.
The group SoLocal, which owns the well-known Pages Jaunes or Yellow Pages business directory in France, has announced it is to shed a thousand jobs out of a total workforce of 4,400. Executives claim this is part of the necessary move from paper format to online directory. But workers and unions say this is a smokescreen and that most of its directory work has been online for years. Instead they claim they are the victims of a financial plan designed solely to satisfy the group's shareholders. Dan Israel reports.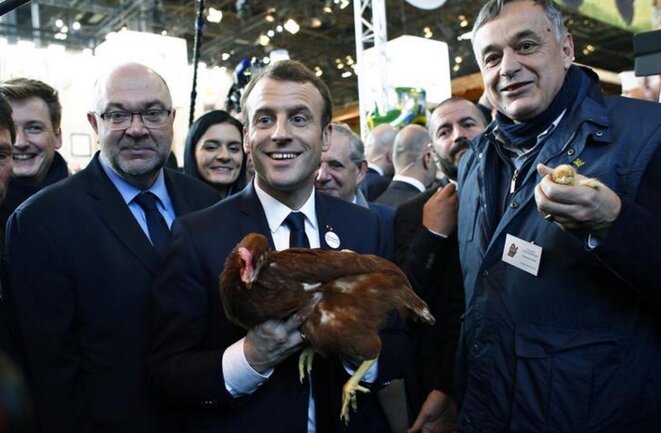 President Emmanuel Macron and a chicken at the Paris farm show, the Salon de l'Agriculture, February 24th, 2018. © Reuters
Emmanuel Macron has always insisted he is not worried about opinion polls and that, as head of state, he is willing to court unpopularity to do what he considers right for France. That has not stopped him basing his political strategy around what the public says, sometimes playing off the polls against critics of his reforms – even if that risks dividing the French people. Ellen Salvi looks at the French president's approach to public opinion.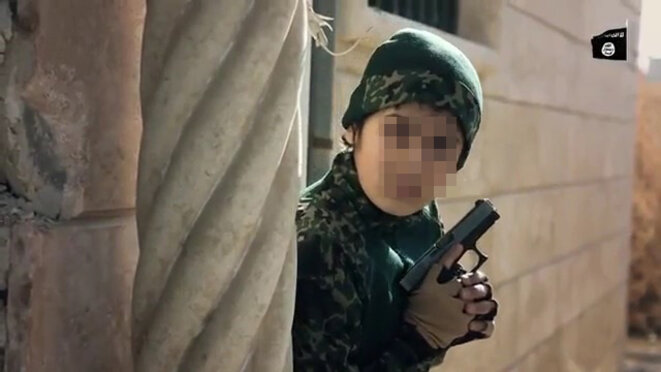 Image from an Islamic State propaganda video broadcast in December 2016. © DR
A jihadist from Toulouse in south-west France who fought in Syria has claimed that Islamic State has been planning attacks to be carried out by children in Europe. Though only one suspicious case has been found among the 70 or so minors who have returned to France from the Syria and Iraq battle zones so far, the French authorities are taking the threat seriously. According to Mediapart's information, children aged as young as 13 could be placed in custody when they arrive in France from that region. Matthieu Suc reports.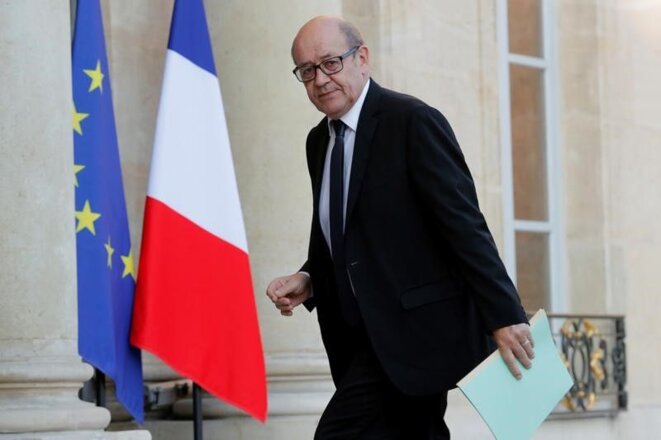 Foreign minister Jean-Yves Le Drian is one of the key figures in President Emmanuel Macron's government. © Reuters
At the start of the new school year in 2017 two teenage boys were able to take up places in the prestigious French lycée in Barcelona, even though their applications had missed the deadline. Meanwhile the school had to turn down applications from hundreds of other pupils that year. But these two particular teenagers were fortunate enough to have had the support of their grandfather Jean-Yves Le Drian, France's foreign minister. His private office intervened directly and a visit to the school by the minister was offered as a potential incentive for allowing the children to get in. Antton Rouget reports.
The Front National's Marine Le Pen and her European allies at Koblenz in Germany, January 21st, 2017. © Reuters
The European Parliament is poised to launch proceedings to reclaim "non-compliant" expenses from the far-right parliamentary grouping that includes France's Front National, Mediapart has learnt. The total amount of the expenses involved, which include "unreasonable" claims of meals costing 400 euros a person, and the purchase of 228 bottles of champagne as gifts, comes to 427,000 euros. Ludovic Lamant and Marine Turchi report.
A government-commissioned report on France's railway sector has put reform of the employment status and supposedly "exorbitant privileges" of the country's railway workers firmly at the centre of the political agenda. These changes would themselves save around 100 million to 150 million euros in savings over ten years – a modest amount compared with the massive debts of the train operator SNCF. But as Martine Orange reports, the French presidency's real aim is to win a political battle by getting pubic opinion on its side.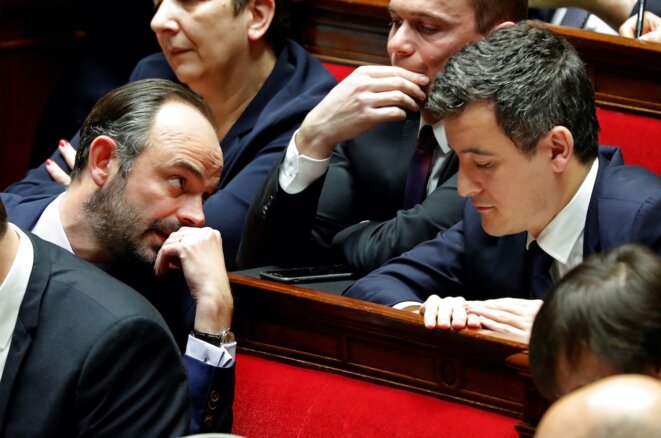 Gérald Darmanin, seen here on the right, talking with prime minister Édouard Philippe at the National Assembly on January 30th, 2018. © Reuters
An investigation into rape allegations against France's budget and public accounts minister, Gérald Darmanin, who denied them, has been dropped by prosecutors. But a complaint from another woman against the minister is now the subject of a preliminary investigation, amid allegations that as a mayor Darmanin abused his influence to gain sexual favours – claims he denies. The offence of "influence peddling" is often present in financial and fraud cases, but as Marine Turchi and Antton Rouget report, it can also be a suitable charge in cases of alleged "sexual corruption".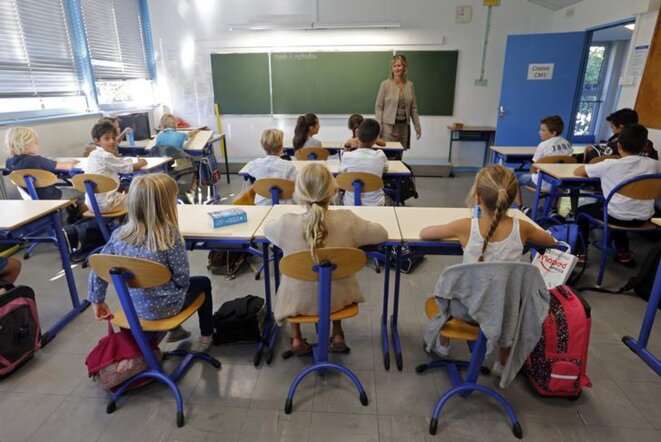 A classroom in a primary school in Marseille. © Reuters
The education authorities have just made their annual announcement about which primary school classes are being closed and which are being opened in the next academic year. Teaching unions and elected representatives in rural areas fear village schools are getting fewer teaching posts so that the government can implement its flagship policy of halving class sizes in education priority zones - which are overwhelmingly in deprived urban areas. Education minister Jean-Michel Blanquer rejects the claims. Mediapart's education correspondent Faïza Zerouala reports.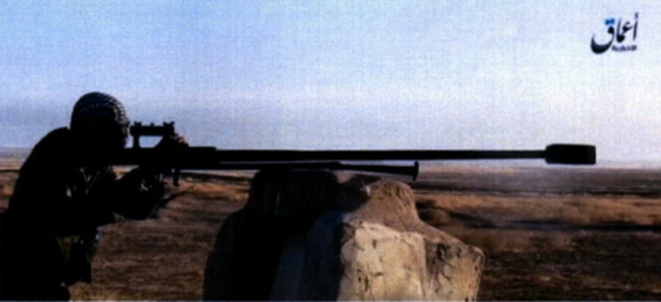 An Islamic State propaganda photo of one of its sharpshooters. © DR
In the wake of the military defeats of the Islamic State group in the Middle East, a total of about 100 French nationals, including jihadist fighters, women and children, are now detained in Iraq and in Kurd-controlled territory in Syria. Their situation represents a dilemma for the French government, which is tempted to leave them in the hands of their captors and their justice systems, but which is under pressure from lawyers acting for their families who argue that to do so is unlawful and inhumane. Michel Deléan and Matthieu Suc report on the debate, and hear the arguments, which include security concerns, for and against their return.