Billionaire Serge Dassault was called as a trial witness but said he was unable to attend. © Reuters
On Wednesday May 18th Younès Bounouara was jailed for 15 years after being found guilty of trying to kill a man whose secret recording helped expose alleged vote buying by industrialist Serge Dassault in the town where the latter was mayor for many years. The verdict will come as a major embarrassment for Dassault, who has had close ties with Bounouara for more than 20 years. The two men are currently under investigation over the alleged system of vote buying. Yann Philippin reports.
The French National Assembly has approved a last-minute government amendment to legal reforms which would mean couples divorcing by mutual consent would not need to get the approval of a judge. The aim is to reduce the large backlog of cases in France's family court system. But as Michaël Hajdenberg reports, the plan has met with opposition from groups who fear it will harm the interests of children and victims of domestic abuse.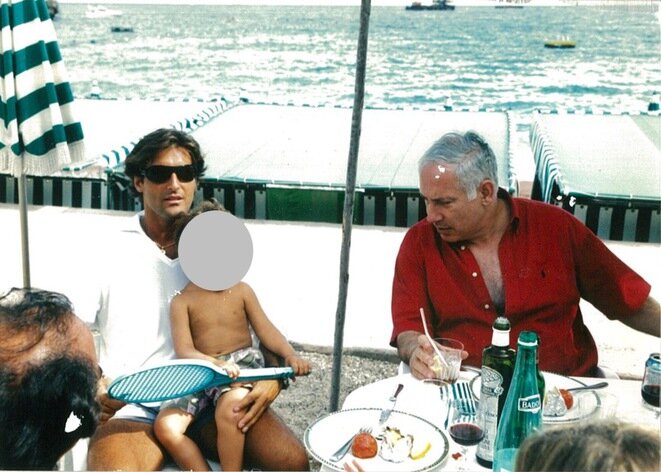 Arnaud Mimran and Benjamin Netanyahu at Monaco in 2003. © DR
Arnaud Mimran, a French businessman on trial in Paris for his alleged role in a massive carbon trading VAT scam, has confirmed his financial links with Israeli prime minister Benjamin Netanyahu. Under cross-examination on Thursday May 19th, Mimran, who is also under investigation in a separate case of kidnapping and sequestration, said he had given Netanyahu one million euros. Mediapart understands the payment dates back to 2001. The Israeli premier has denied he received such a sum. Michel Deléan reports.
The late British prime minister Margaret Thatcher famously said: "There is no alternative". This phrase, abbreviated to TINA, became a symbol of her liberal economic approach to government. Now, faced with potential rivals from the Left ahead of the 2017 presidential election, the French president François Hollande has coined his own version of TINA by declaring: "There is no alternative on the Left outside the line that I represent". Hubert Huertas examines Hollande's high-risk strategy.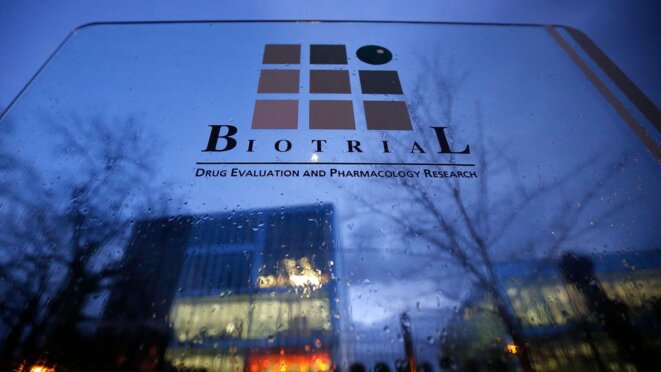 The Rennes headquarters of the firm who carried out the drugs trial, Biotrial. © REUTERS/Stephane Mahe
On January 17th, 2016, a volunteer died after taking part in a drugs trial in the west of France, while four others suffered suspected brain damage. The company who conducted the trial and supervisory authorities have insisted that the tragedy was "unprecedented" and could not have been foreseen. However, new evidence has emerged that a volunteer in a earlier trial with the same drug suffered side effects and that a later MRI scan shows he suffered a stroke. Yet this information appears to have been concealed by the medical and health authorities. Mediapart's science correspondent Michel de Pracontal reports.
A French jihadist who enrolled in Syria with the al-Nusra Front, allied to al-Qaeda, speaks here about the reasons he left for the war-torn country, his life on the ground and what happened when he returned to France where he is now due to be tried for helping prepare a terrorist attack. In this, his first interview, the young Muslim convert tells Feriel Alouti: "I don't minimize what I did but was I a threat to France at any given moment? I went there to help Syrians, not to kill French people".
Democracy belongs to neither the Left nor the Right, and when it is flouted by governments of either political side every democrat worthy of the name must simply say "no", argues Mediapart editor-in-chief Edwy Plenel following the socialist government's decision to force through parliament, without a vote, its controversial labour law reforms which, he writes in this op-ed, represent a social regression for every employee in France.
French economy minister Emmanuel Macron is to announce he will make a bid as an independent candidate for the French presidency in elections due in 2017, Mediapart has been told by well-informed sources. Macron, 38, who launched his own political movement last month, is reported to be actively seeking funds for his campaign. The move, which Mediapart understands may be announced in early June, could well be the final blow for President François Hollande's own ambitions for a second term in office and has heightened tensions between Macron and Prime Minister Manuel Valls. Laurent Mauduit reports.
Almost a third of the 60,000 population of Vénissieux, close to France's second-largest city Lyon, in south-east France, live under the poverty line. Every year, its mayor, Michèle Picard, signs municipal decrees to prevent the ordered evictions of dozens of families from their homes, and the cutting off of water and energy supplies to hundreds of others. The decrees are just as regularly challenged in court by the local state authorities of the prefecture, which habitually find favour from the presiding magistrates. This week Picard was back in court to defend her case, just as a new series of evictions get underway. Michaël Hajdenberg reports.
French Member of Parliament Denis Baupin on Monday resigned from his role as deputy speaker of the lower house, the National Assembly, just hours after the publication of an investigation by Mediapart and France Inter radio in which several female colleagues, including a fellow MP, allege they were sexually harassed by him. Baupin, 53, who is married to housing minister Emmanuelle Coste, last month resigned from the EELV Green party to which all of his accusers belonged at the time of the alleged events. He denies the accusations, which include physical groping and other lewd behaviour and repeatedly sending sexually explicit phone text messages. Lénaïg Bredoux reports.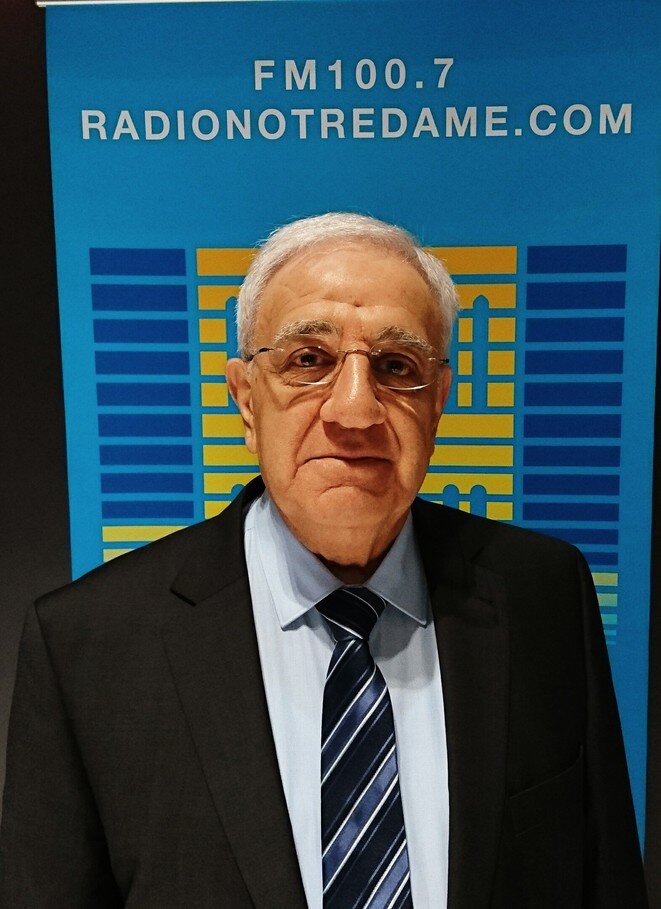 Tony Anatrella. © DR
Over recent months, the French Catholic Church has become engulfed by revelations of paedophile activity by priests who allegedly benefited from protection from their hierarchy. Wide exposure of the cases, some dating back to the 1990s, has led to more witnesses coming forward to complain of sexual abuse by members of the Church. Among the latest cases to resurface now is that of a Paris priest who allegedly engaged for years in the sexual abuse of patients he received as a psychoanalyst. Mediapart can reveal that Tony Anatrella, an advisor to two Vatican councils and who teaches at a prestigious ecclesiastic college in Paris, has never been investigated by the Church despite numerous complaints made against him since 2001. Daphné Gastaldi, Mathieu Martiniere and Mathieu Périsse report.
Anthropologist Scott Atran, a research fellow with Oxford University who also teaches at University of Michigan and John Jay College in New York, is a leading expert in the study of the motivations of those who join jihadist ranks and the rise of the Islamic State group, and advises governments and international organizations on the issue. In this interview with Joseph Confavreux, he argues that the draw of IS is widely misunderstood, is not limited to disenfranchised communities, and that the organization can only be overcome by a different military, political and psychological approach by Western nations.
Last Friday, the board of French carmaker Renault insisted it would pay chief executive Carlos Ghosn a package of 7.2 million euros for his services in 2015, despite a revolt by shareholders who disapproved of the deal which economy minister Emmanuel Macron on Tuesday denounced as "excessive". In this opinion article, Mediapart's economic affairs correspondent Martine Orange argues that Ghosn, who is also paid a yearly 8 million euros as head of Nissan, is typical of a new caste of cynical oligarchs who are unaccountable to anyone, even to the very shareholders who first launched them on a path of greed.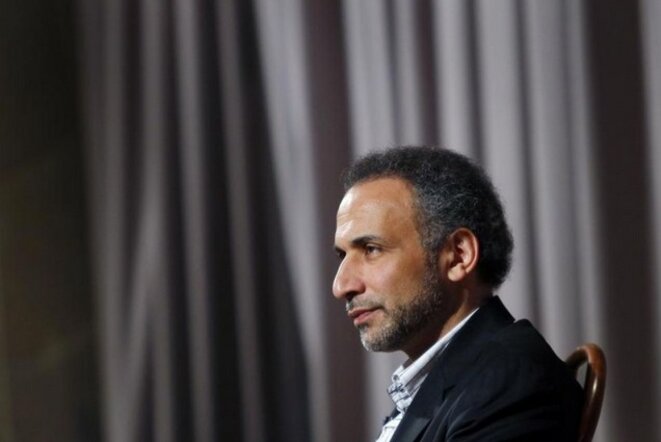 Seeking French nationality: Tariq Ramadan © Reuters
Every few years France gets swept up in a controversy over Tariq Ramadan. And since 1995 much of the French establishment has vilified and shunned this Muslim preacher, writer and academic, whom they suspect of advocating radical Islamism and sectarian views. Now the Swiss-born intellectual with Egyptian roots is seeking French nationality in a move that is likely to provoke yet another row. Mathieu Magnaudeix profiles a controversial figure who is almost impossible to classify.