Benjamin Smith, newly appointed CEO of Air France-KLM. © Reuters/Clodagh Kilcoyne
The appointment on Thursday of Air Canada COO Benjamin Smith as the new boss of Air France-KLM has been met with uproar among staff unions at the French arm of the group. They have fiercely protested the nomination of a foreigner at the helm of Air France, which they allege was driven by group shareholder Delta Airlines, but also the size of his remuneration package, well above that of his predecessor, and what they see as a plan to weaken Air France's operations in favour of KLM. Mathilde Goanec reports on the furore which promises a turbulent touchdown for Smith next month.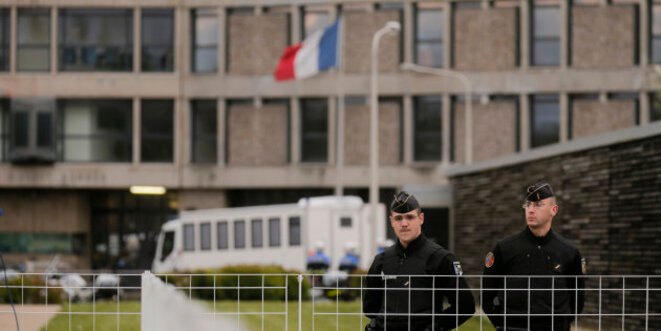 Police officers standing guard outside Fleury-Merogis prison south of Paris. © Reuters
The apparent suicide by hanging of a 48-year-old man found in his cell on August 7th at the Fleury-Mérogis prison south of Paris, the largest in Europe, brought the number of inmates reported to have taken their own lives there since the start of the year to 11 – more than the total number of suicides in the prison over the previous two years. The alarming figure highlights the recurrent problem of suicides among France's prison population, which are proportionally around six times more than among the general population according to prisoner rights associations which denounce the reluctance of successive governments to effectively tackle the problem.
A pregnant young Roma mother has been jailed for a year in Nice after being convicted of mistreating her children on the Mediterranean city's streets. Human rights and Roma groups see a worrying link between the woman's arrest and conviction and a campaign by the right-wing mayor Christian Estrosi to clean up the city's streets for the tourist season, and claim the authorities have sought to make an example of her. Louise Fessard reports.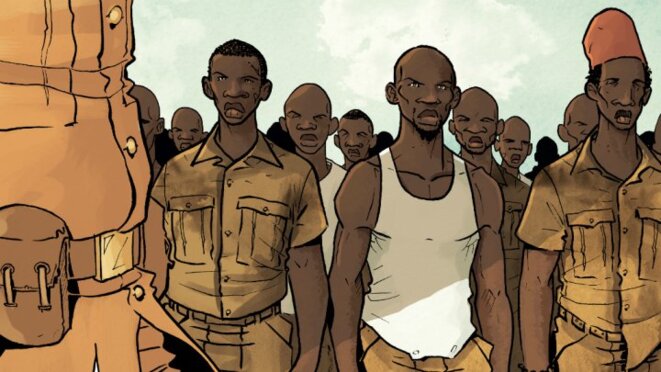 © Les Arènes
In their graphic novel 'Morts par la France' ('Killed by France'), the journalist-artist duo of Pat Perna and Nicolas Oter trace the footsteps of historian Armelle Mabon who has shed crucial new light on what is known as the massacre of Thiaroye. This took place on December 1st, 1944, when African troops who had fought for the Allies and been imprisoned by the Germans were gunned down by the French Army near Dakar in Senegal. For many years the French authorities concealed the full scale and horror of the massacre. Rachida El Azzouzi reports.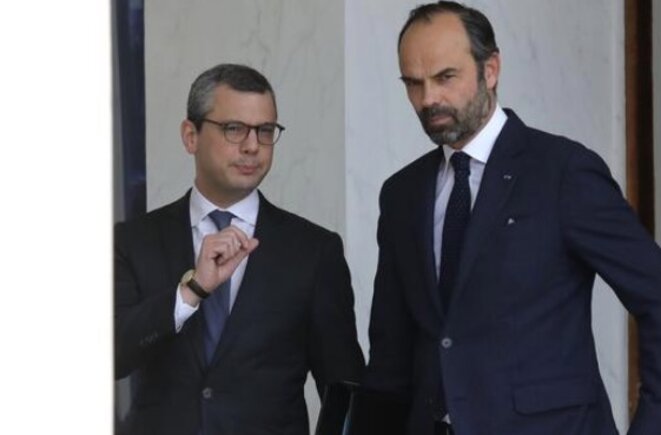 Chief of staff Alexis Kohler and PM Edouard Philippe, both members of the Le Havre Supervisory Board from 2010 to 2012. © LCI
Contrary to what he has stated, President Emmanuel Macron's chief of staff Alexis Kohler has not always revealed his family links to the Mediterranean Shipping Company (MSC), and in his duties as a senior public servant has not always stood aside from issues involving the giant Italian-Swiss shipping firm. Official documents from the major French port of Le Havre, seen by Mediapart, show that Kohler took part in discussions and votes concerning the company while he sat on the port's Supervisory Board as a civil servant from 2010 to 2012. Laurent Mauduit and Martine Orange investigate.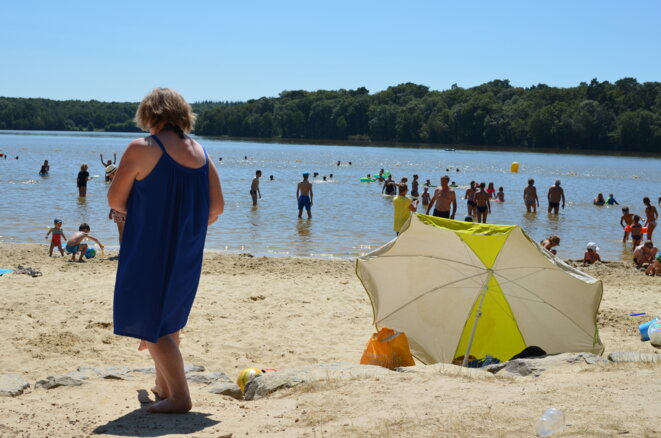 Opinion was divided on the lakeside beach at Sillé-le-Guillaume in central west France. © Justine Brabant
In an attempt to play down the Benalla affair, the minister for equality Marlène Schiappa claimed that the issue did not interest "the people". To test this assertion Mediapart went to  her political stronghold, the central western city of Le Mans, visiting both its plusher districts where Emmanuel Macron picked up 35% of the first-round vote last year, and more working class areas. As Justine Brabant found, while the affair involving the president's bodyguard dressing in police insignia and beating up protestors has not shaken people's convictions, many profess to be weary of politics – both that of the old world and Macron's "new world".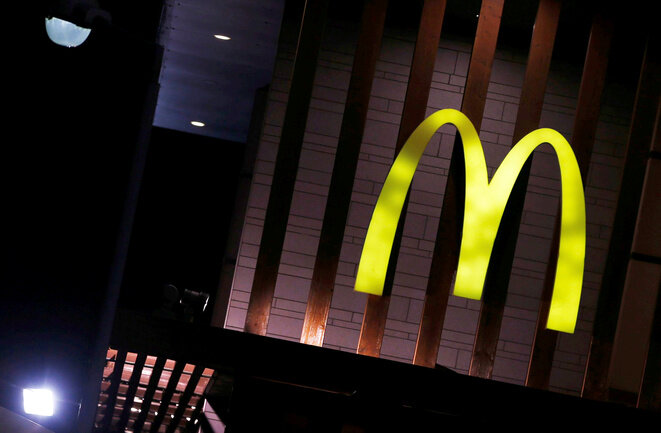 © Reuters/Regis Duvignau
A McDonald's restaurant in the north of Marseille faces closure in the coming days as it gets sold to a mysterious new owner. The current owners of the franchise say the fast-food restaurant is closing simply because it has made heavy losses in recent years. But unions and staff insist the sale is simply a ruse to get rid of an outlet whose employees have successfully led many forms of industrial action in recent years, both locally and nationally. As Dan Israel reports, the 70 staff have now made an official complaint of attempted fraud on the part of the franchise owners.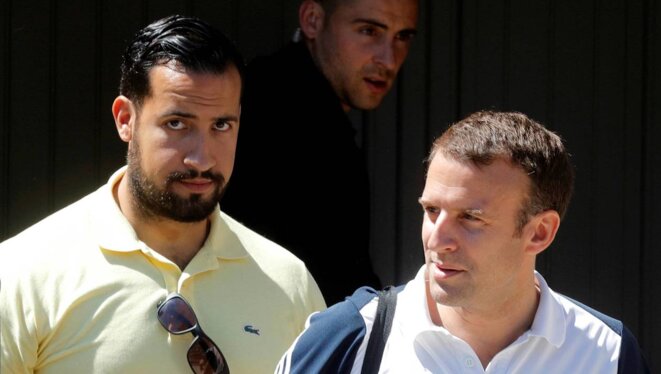 Alexandre Benalla and President Emmanuel Macron. © Reuters
Without Emmanuel Macron there would have been no Alexandre Benalla at the Élysée; for the man who dressed with police insignia and assaulted demonstrators owes everything to the president. But, equally, there would be no Benalla scandal without the support given by the president of the Republic to his trusted aide. Mediapart publishing editor Edwy Plenel says that it is this protection, even lying, that makes this scandal an affair of state.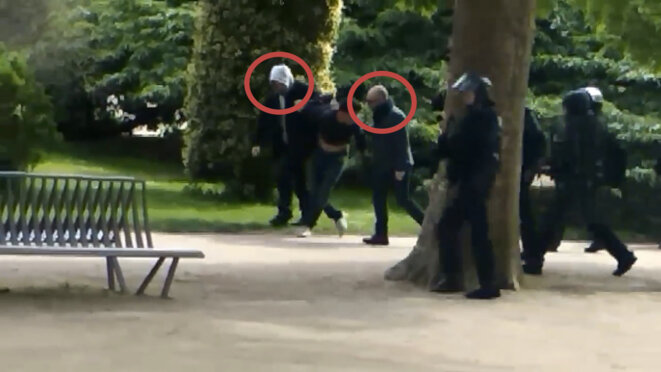 Alexandre Benalla (circled, with white hood) and Vincent Crase (circled right) during the arrest of a man in the Jardin des plantes on May 1st.
French President Emmanuel Macron's security aide Alexandre Benalla, together with an employee of Macron's ruling LREM party, Vincent Crase, were involved on May 1st in other incidents before they assaulted a man among May Day crowds at a square in the Latin Quarter of Paris. In a new video obtained by Mediapart, the two men, officially present alongside police as civilian "observers" of crowd-control operations that day, can be seen heavy-handedly joining in the arrest of a man at a public park. The new evidence of their violent and illegal behaviour that day further deepens the scandal of a suspected cover-up of their actions by the presidential office and senior police hierarchy.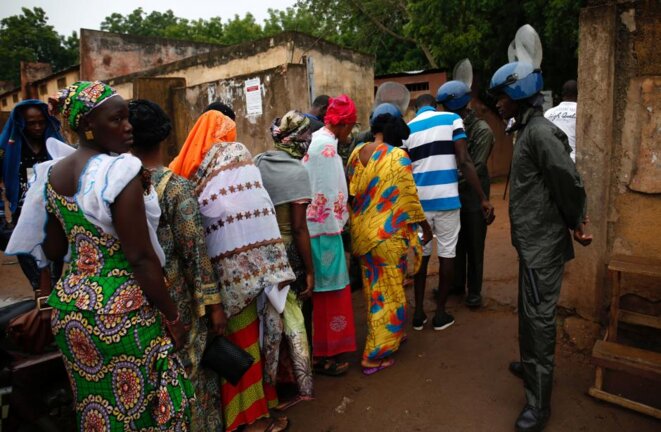 Security checks as voters line up in Mali's capital Bamako on Sunday. © Reuters
The first round of presidential elections was held last Sunday in Mali, the former French colony in West Africa which has become a key centre of the battle, led by France, against jihadist groups operating in the Sahel. Outgoing president Ibrahim Boubacar Keita, 73, hoping for re-election, is roundly attacked by his rivals for having failed to bring security to the country, despite France's military intervention against jihadists in 2013 and the continued presence of thousands of UN peacekeepers. In this analysis of the enduring instability in Mali, Rémi Carayol details how it was fuelled by the toppling of the Gaddafi regime in Libya.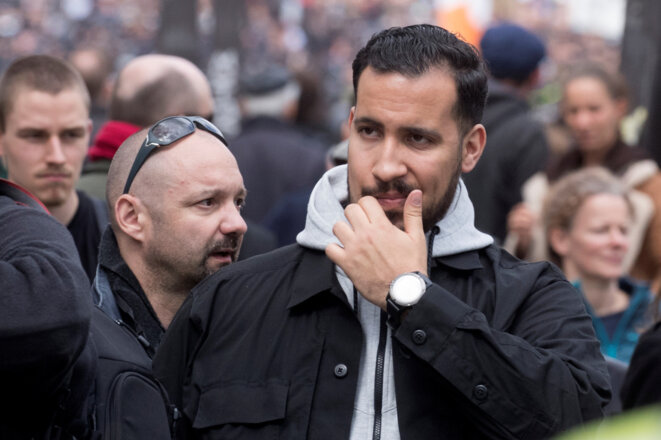 Alexandre Benalla (foreground) during the May Day marches in Paris on May 1st. © DR
The unfolding scandal prompted by videos of the vicious assault of a man during May Day disturbances by President Emmanuel Macron's private security aide Alexandre Benalla now includes the revelation that confidential police CCTV footage of the events in a Paris square were published on Twitter by supporters of Macron's party in an attempt to denigrate Benalla's victim. Screenshots obtained by Mediapart show the images, apparently from a CD copy of the footage given to Benalla by police officers, and which Benalla said he immediately handed to the Élysée Palace, were posted on social media just after Benalla's thuggish behaviour was revealed by French daily Le Monde – before being removed just hours later.Karl Laske, Pascale Pascariello and Lénaïg Bredoux report.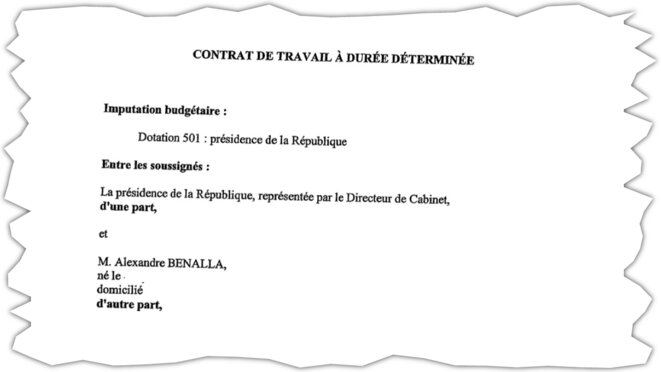 Extract from Alexandre Benalla's empoyment contract with the Elysée Palace (full details in the article). © Document Mediapart
The political scandal surrounding Emmanuel Macron's disgraced personal security advisor Alexandre Benalla is centred less on his thuggish behaviour in beating up May Day demonstrators while illegally wearing police insignia but rather on the secrecy of his role and his relationship with the president who afforded the 26-year-old extraordinary powers. Benalla was engaged as a 'mission leader' with the presidency, a vague title afforded to a number of other Élysée Palace staff whose activities are largely unaccountable to the public. Mediapart has obtained the employment contracts of Benalla and five other so-called 'mission leaders' at the Élysée which reveal how they are exempt from probity law requirements that apply to official advisors. Mathilde Mathieu reports.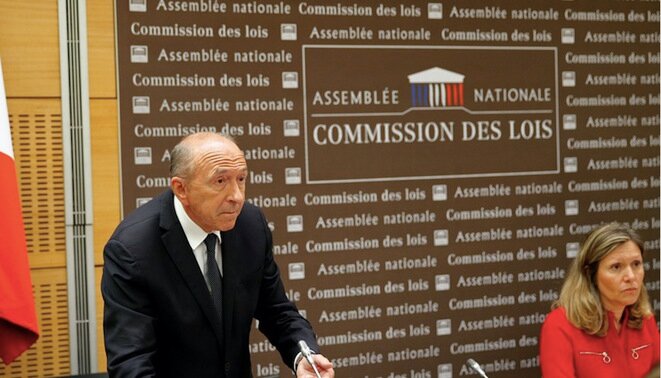 French interior minister Gérard Collomb appearing before MPs on Monday. © Reuters
The French parliament commission of inquiry into the scandal sparked by media revelations last week of the vicious assault upon a May Day demonstrator by President Emmanuel Macron's personal security advisor, Alexandre Benalla, who was illegally allowed to take an active part in policing May 1st crowds dressed with police insignia, began its first hearings on Monday, when it quizzed interior minister Gérard Collomb and Paris police prefect Michel Delpuech. In their testimony, both men clearly placed responsibility for what increasingly appears as a far-reaching cover-up at the door of the presidential office.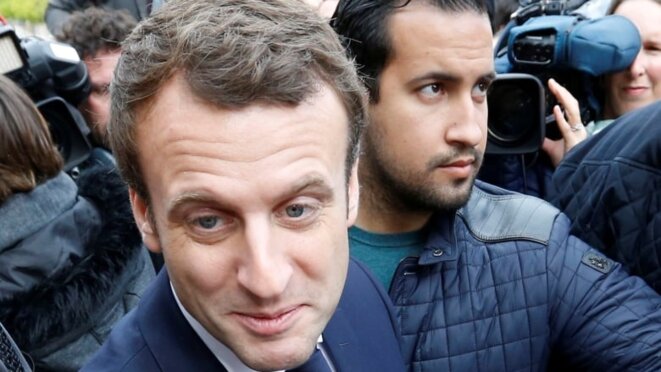 Emmanuel Macron (left) with his now disgraced security aide, Alexandre Benalla, during election campaigning in May 2017. © Régis Duvignau/Reuters
The scandal surrounding French president Emmanuel Macron's security advisor Alexandre Benalla, who beat up May Day demonstrators while passing himself off as a police officer, evokes a nauseating picture of a parallel police and a private security office within the heart of the French presidential office, writes Mediapart publishing editor Edwy Plenel in this opinion article on the fast-developing crisis engulfing Macron and his government. This privatisation of the president's security, with the ugly atmosphere of hatchet men with a law to themselves, reveals the dark side of Macron's monarchic style of leadership.