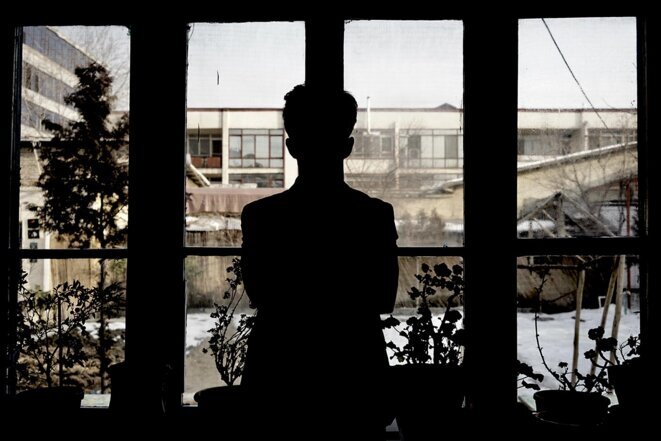 Najib in Kabul in January 2022. © Photo Rachida El Azzouzi / Mediapart
It has been an economic and humanitarian disaster and human rights have come under sustained assault. A year after the Taliban retook control, Afghanistan continues to founder. For the LGBT+ community, too, the return to power of the Islamic fundamentalists has been a devastating blow. Earlier this year Mediapart's Rachida El Azzouzi and independent journalist Mortaza Behboudi travelled across Afghanistan to report on the situation there. At the time they spoke to 'Najib' – not his real name – to discover the reality of living as a gay man under Taliban rule and they have been in contact with him in recent days. Here is his story.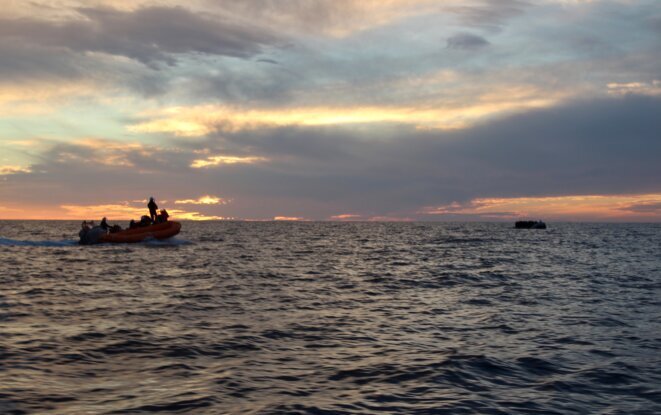 Migrants saved by rescuers from SOS Méditerranée in February 2021. © Nejma Brahim / Mediapart.
From the north of France to the Aegean Sea, from the Mediterranean to Mexico, the number of deaths at our borders is rising.  More than 24,000 people are officially known to have perished on the perilous Mediterranean sea route alone since 2014. Yet these recurring tragedies produce no reaction from our political leaders. In this opinion article Mediapart's Nejma Brahim says this casual acceptance of migrant deaths cannot continue.
Golfers at Rochefort-en-Yvelines, near Paris, August 5th 2022. © Photo Alain Jocard / AFP
Thousands of French householders are having to be evacuated because of wildfires, others are being deprived of drinking water from their taps while some are even dying at work because of the heat. Yet meanwhile the ultra-rich are jetting around in private planes, benefiting from exemptions to be able to continue to play golf and racking up profits thanks to rocketing fossil fuel prices. In this opinion article Mediapart's Mickaël Correia argues that the French government is itself giving a stamp of approval to the rich elite's climate 'separatism' through its approach to environmental policy.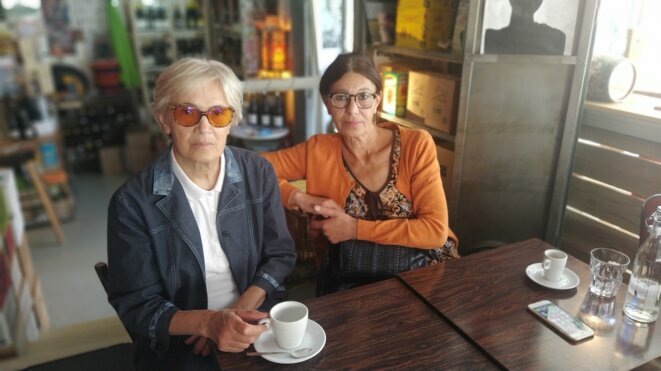 Former weavers Zohra Fournier and her sister Habiba Kechout © Photo Prisca Borrel pour Mediapart
In 1964 around 60 Harki families – the Algerians who had fought on France's side in the recently-ended Algerian War of Independence – were shunted off to a housing estate at Lodève in the south of France. The women from the families, all skilled weavers, were put to work in what was to become a small offshoot factory for the manufacture of high-quality rugs and carpets in Paris, and in a bid to revive the local textile industry. But as Prisca Borrel reports, the shadow of French colonial attitudes in Algeria was to loom over this initiative for years to come.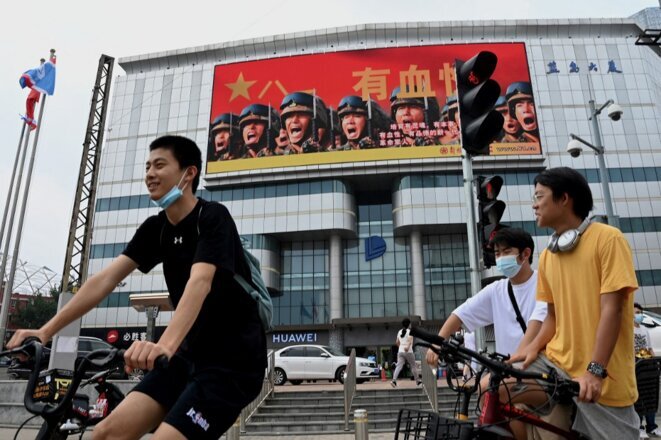 Beijing August 4th, 2022. © Photo Noel Celis/AFP
The broad leftwing alliances NUPES became a major force in France's National Assembly following legislative elections in June. However, several leading figures in the alliance have voiced their strong disagreement with its main architect, the veteran radical left politician Jean-Luc Mélenchon, over the latter's stance on China and Taiwan. As François Bougon and Mathieu Dejean argue here in this opinion article, Mélenchon's rehashing of Chinese state propaganda stems from deep-seated anti-Americanism.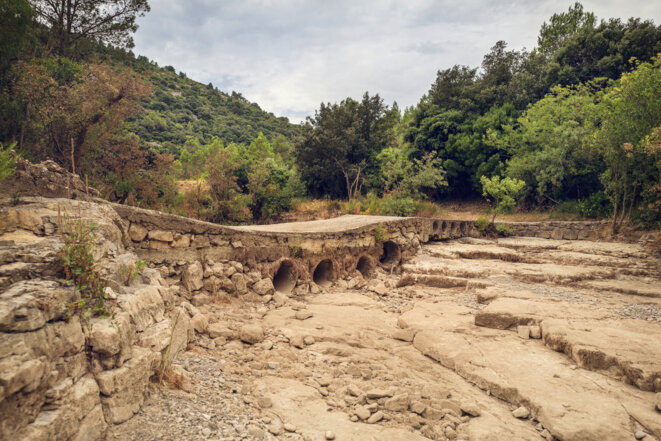 Le Sou river in the Camarie gorges of Lagrasse, in south-west France, August 5th 2022. © Photo Idriss Bigou-Gilles / Hans Lucas via AFP
France is grappling with the consequences of a series of successive heatwaves this summer, aggravated by record drought conditions which began in winter, leading to massive wildfires, a fall in energy production, and tumbling crop yields. While weather predictions suggest this autumn will see notably violent storms, these are expected to have little effect on the refilling of phreatic zones. Mediapart turned to French hydrologist Emma Haziza to explore what must change to ensure the future supply and protection of water.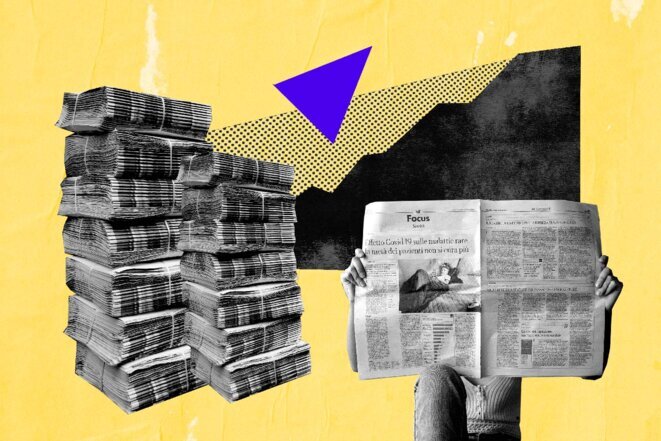 © Photo illustration Mediapart
Science journalists have for many years cited the difficulty of conciliating the (long) time required in scientific activity and the (rapid) time in which the media operate. The Covid-19 pandemic came perilously close to joining the two, when an avalanche of scientific papers about the virus were published with such haste that many had to be swiftly retracted. Science journalist and historian Nicolas Chevassus-au-Louis reports on how the pandemic exposed the unvirtuous practices of the lucrative scientific publications business, now brought to a turning point and in need of reinvention.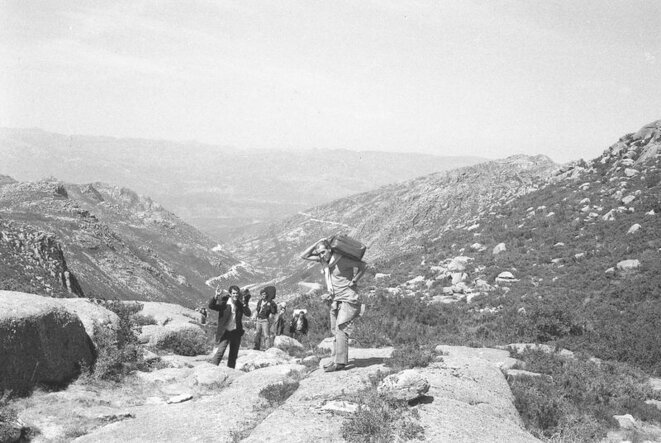 A group of Portuguese army officers head for exile across the border with Spain, August 23rd 1970. © Fernando Mariano Cardeira
Between 1961 and 1974, an estimated 200,000 young Portuguese fled abroad to escape their call-up to fight in their country's bloody colonial war in Africa, while around 8,000 serving soldiers, according to some historians, deserted. As part of a summer series in which Mediapart journalists highlight those books published in France over the last 12 months which have particularly caught their eye, Mickaël Correia presents Exils, a compilation of first-hand accounts of draft evaders and deserters who defied Portugal's dictator António de Oliveira Salazar, and who by doing so were forced into a clandestine and precarious existence far from home.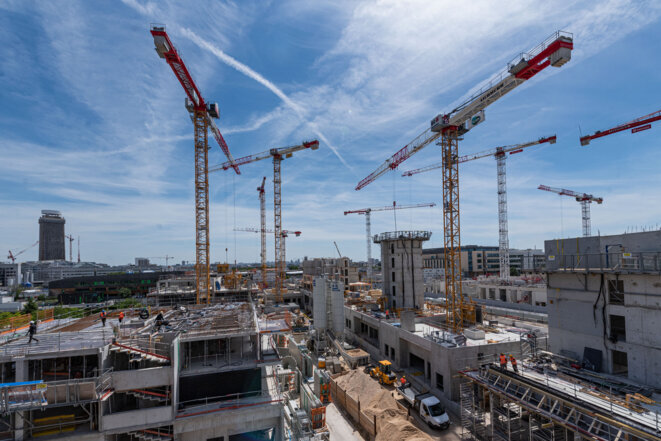 Building work on the Paris 2024 Summer Olympics athletes' village. © Photo Arnaud Paillard / Hans Lucas via AFP
In 2024, Paris will host the Summer Olympics, and the organisers have pledged the games will be "climate positive" because more carbon emissions will be offset than created, while the "environmental excellence" criteria banned the use of tropical timber in the building of the athletes' village. But, as Jade Lindgaard reports, the tropical timber industry has, after an intensive campaign, now claimed victory.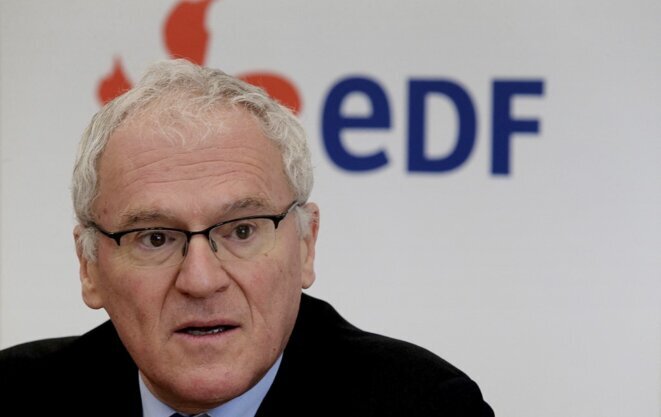 Outgoing EDF chairman and CEO Jean-Bernard Lévy. © FRANCOIS NASCIMBENI / AFP
Last month, the French government announced it will re-nationalise utility giant EDF which, also last month, has reported historic first-half losses in 2022 of 5.3 billion euros. EDF's financial woes are exacerbated by the unprecedented shut-downs due to repairs and maintenance of more than half its fleet of 56 nuclear reactors, and the government's cap on electricity price rises. Martine Orange reports on the background to what is the most perilous situation the company has known in its 76 years of existence.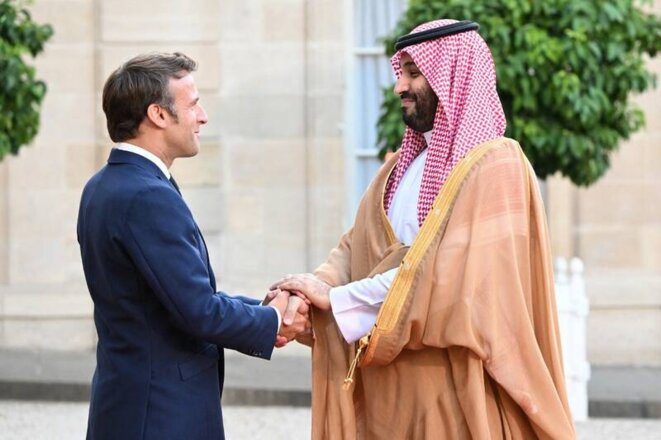 Emmanuel Macron welcoming Saudi Crown Prince Mohammed bin Salman at the Élysée Palace, July 28th 2022. © BERTRAND GUAY / AFP
Saudi Arabia's Crown Prince Mohammed bin Salman visited Paris on Thursday for talks with President Emmanuel Macron who later hosted him for dinner at the Élysée Palace, amid outrage from rights activists. In exchange for staging the prince's comeback on the international diplomatic scene, four years after the murder of Saudi journalist and dissident Jamal Khashoggi, Macron was hoping to obtain a substantial rise in Saudi oil production. But, as René Backmann writes in this analysis of Macron's dealings with "MBS", the move may well prove to benefit only he who Amnesty International secretary general Agnès Callamard has dubbed "the murderous prince".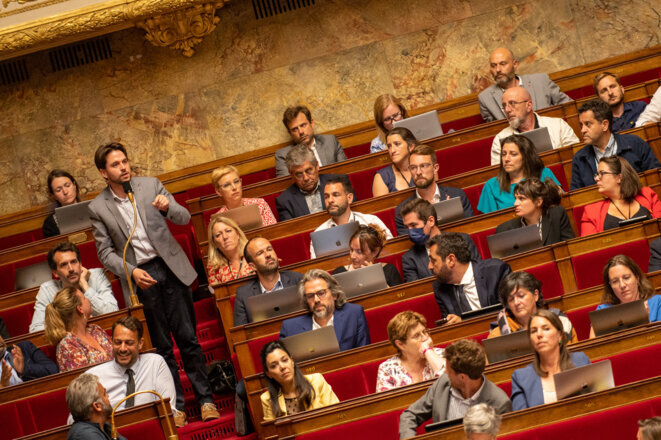 MPs debating at the National Assembly, July 18th 2022. © Photo Stéphane Mouchmouche
France's lower house, the National Assembly, on Wednesday approved a package of adjustments to the 2022 state budget, which centres on emergency measures to ease the growing cost of living crisis. But the adoption of the measures came after a tortuous series of debates for the government which, after recently losing its absolute majority in the Assembly, was forced into compromises. For opposition groups, it demonstrated a newly invigorated parliament, while for the government it confirmed the serious challenges ahead for pushing through its planned reforms. Mathieu Dejean reports.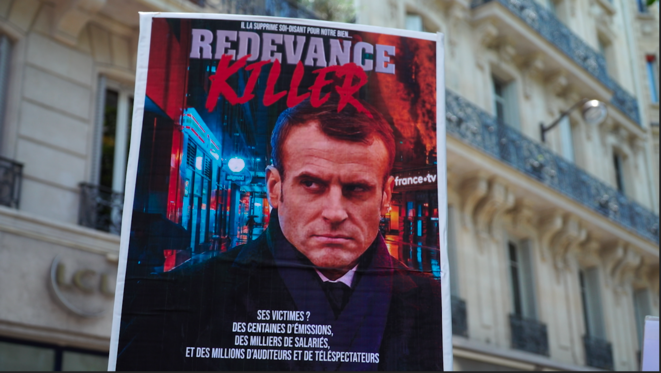 A banner at the demonstration against the scrapping of the TV licence, Paris June 28th 2022. © Photo Bérénice Gabriel / Mediapart
On Saturday July 23rd MP's voted to abolish France's television licence, a tax that funds public broadcasting and which has existed since 1948. It currently raises 3.2 billion euros a year. The scrapping of the licence fee was a surprise and little-debated campaign promise made by Emmanuel Macron in this year's presidential election. The president says the decision was taken to help reduce the 'cost of living' burden on French households. But as Mediapart's Dan Israel argues here in this opinion article, the move poses a serious threat to France's public broadcasters who will now have to rely on a government grant from VAT receipts rather than their own dedicated tax. A number of senior figures in public broadcasting have warned about the potential threat this could cause to the independence and quality of editorial content.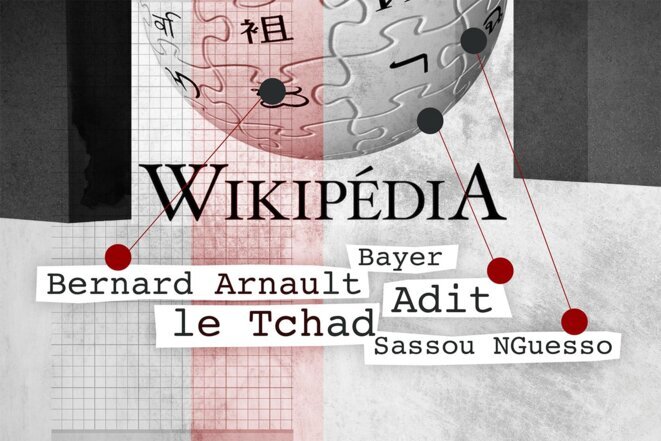 © Illustration Justine Vernier / Mediapart
Mediapart has already revealed how a French firm that works for foreign directorships and the bosses of some of the biggest business groups in France, including billionaire Bernard Arnault, has been accused of manipulating information through various blogs, including on our own site. Today that same company, Avisa Partners, is suspected of having modified pages on the online encyclopedia Wikipedia on behalf of its powerful clients. Fabrice Arfi and Antton Rouget report.