A former executive of European aerospace giant Airbus has been placed under investigation for alleged corruption, criminal conspiracy and money laundering by French magistrates probing the suspected illegal funding of Nicolas Sarkozy's 2007 presidential election campaign by the regime of the late Libyan dictator Muammar Gaddafi. The move centres on secret payments made to a business intermediary close to the former French president. Fabrice Arfi and Karl Laske report.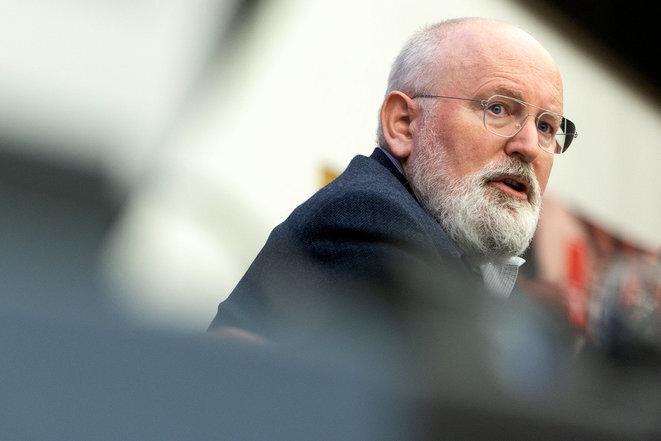 Frans Timmermans, European Commission vice-president. © Photo Fred Marvaux/European Union
The upheaval of Russia's war against Ukraine has further tested the already challenging agenda for the introduction of the European Commission's measures on climate change, and notably its ambitious 'Green Deal' programme aimed at making the EU carbon neutral by 2050. The man in the hot seat is Frans Timmermans, European Commission vice-president responsible for the Green Deal and climate change measures. In this interview with Mediapart, he discusses the impact on the bloc of the war in Ukraine, the fossil fuel quandary, why European agriculture must move away from intensive farming to a sustainable, environmentalist model, and why he calls upon political leaders to show the "courage to recognise the crisis that we are in".
Labour Day marchers in Paris with flags for a 'Union populaire', May 1st 2022. © Photo Thomas Coex / AFP
Following a divided, and for some, catastrophic, showing in the presidential elections in April, the principal parties that make up the French Left have this week agreed an electoral alliance ahead of parliamentary elections to be held in June. In this opinion article, Mediapart's publishing editor Edwy Plenel hails the pact as a vital opportunity, as welcome as it was unexpected, to counterbalance the enormous political power of the re-elected president.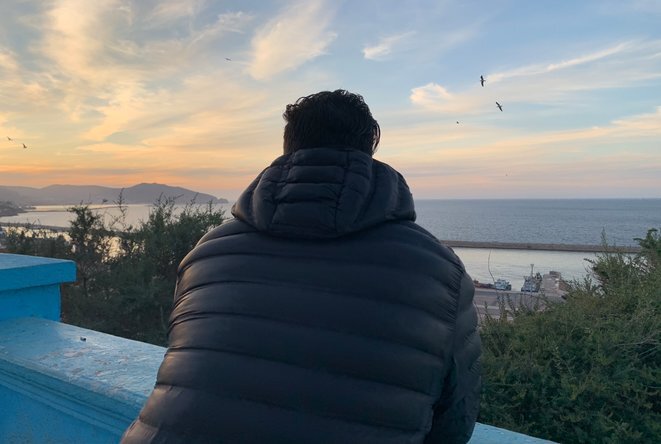 Samer, a 26-year-old Syrian, gazes out over the Mediterranean Sea at Oran in Algeria. © Nejma Brahim / Mediapart
Since the start of the civil war in Syria in 2011 several thousand Syrians have taken refuge in Algeria. But in recent years a number of them have been trying to make the often perilous sea crossing from the Algerian coast to Europe. Some have been ripped off by unscrupulous traffickers; others have paid the ultimate price and perished at sea. Nejma Brahim reports from the Algerian port of Oran.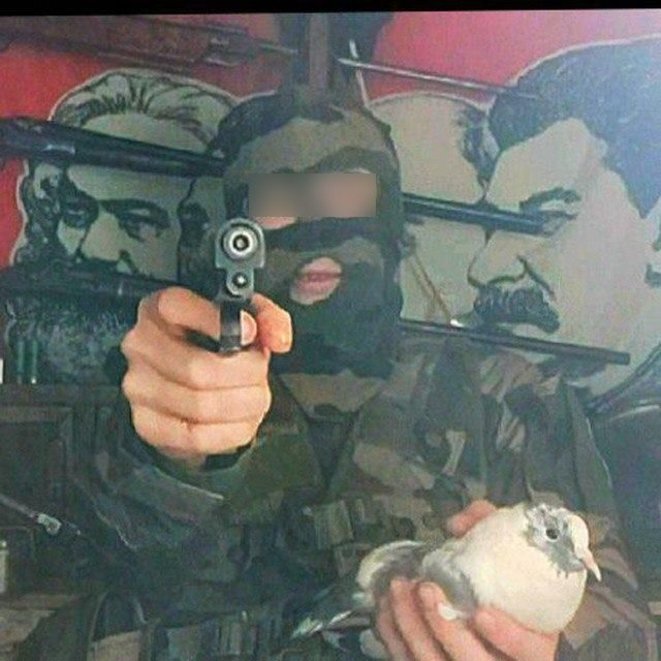 'Nicolas' in one of the many images of him with guns. © Document Mediapart
A number of ultra-right terrorism cases in France in recent years have featured teenagers, a trend that is worrying the French authorities. In many cases youngsters are being recruited by groups from forums linked to online video games. Mediapart here reveals the case of a small ultra-right group whose 16-year-old leader and two associates were recently arrested. Sébastien Bourdon and Matthieu Suc report.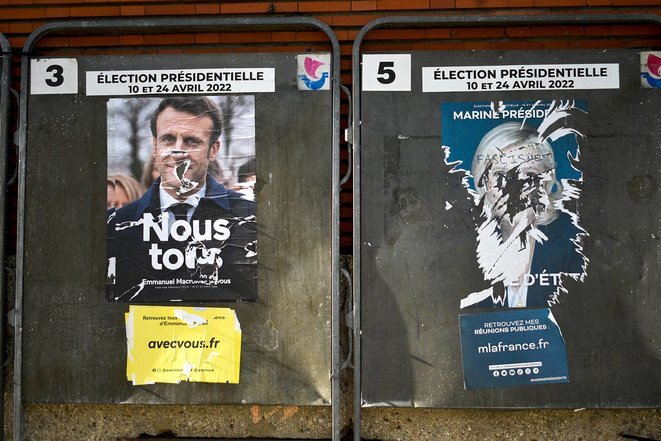 Election posters of Emmanuel Macron and Marine Le Pen in Paris, April 2022. © Photo Magali Cohen / Hans Lucas via AFP
An analysis of the final results of last Sunday's presidential election shows the extent to which Emmanuel Macron's electoral strategy paid off handsomely, while at the same time indicating that support for the far-right is now firmly entrenched across the country. It is now abundantly clear that France has entered a new political era. But the results also highlight the risk that whole sections of the population could be left stranded without proper political representation for years to come. Fabien Escalona and Donatien Huet report.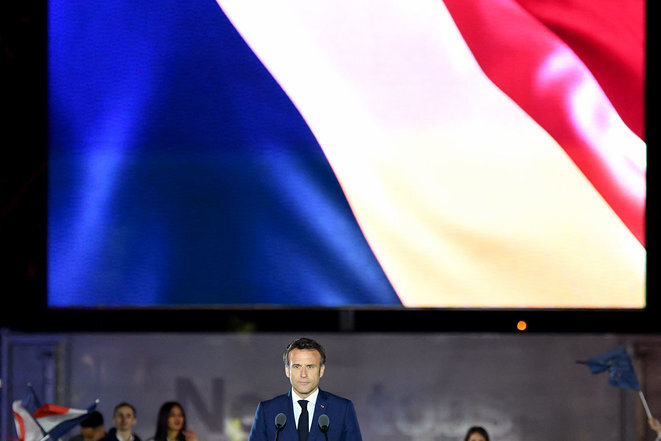 Emmanuel Macron during his speech at the Champ-de-Mars, Paris, April 24th 2022. © Photo Bertrand Guay / AFP
The strategy that Emmanuel Macron deployed for five years has paid handsome dividends electorally, as shown by his win over Marine Le Pen with around 58% of the vote. But in democratic terms that strategy has produced nothing but failure. As Ellen Salvi reports in the aftermath of the president's re-election, the country's divisions have never been so deep.
Emmanuel Macron has been re-elected as president of France. In the second and decisive round of the French presidential election that took place this Sunday, Macron beat off the challenge from his far-right rival, Marine Le Pen. Initial projections gave him a winning margin of close to 58% to around 42%. His victory – by a large margin though slimmer than his win against the same candidate in 2017 – means that the centre-right Macron becomes the first French president to win a second term since Jacques Chirac in 2002. The outcome has been greeted with relief across Europe and around the world, for a Le Pen victory would have had profound implications for France's role in both the European Union and NATO. Macron, who had been the favourite in the polls to win, will begin his second term on May 13th. Attention is already switching to the key Parliamentary elections in June which will determine the nature of Macron's new government. Find out how the election night unfolded with our live coverage of the events and reaction here. Reporting by Michael Streeter and Graham Tearse.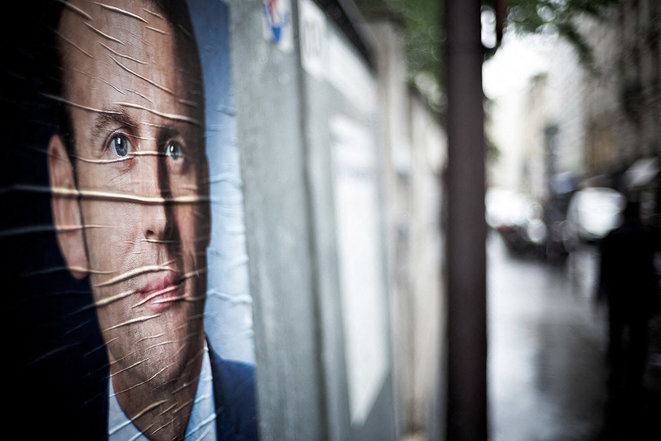 An Emmanuel Macron Election poster in Paris, 2017. © Photo Arthur Nicholas Orchard / Hans Lucas via AFP
In 2017 a section of the French Left refused to vote for Emmanuel Macron in the second round against the far-right candidate Marine Le Pen because of their profound disagreement with his politics. Now, five years later, some of those same abstainers are planning to return to the voting booths for Sunday's crucial second round vote. The reason? To make sure there is no chance that Le Pen can win by default. Mathilde Goanec spoke to some of these voters who have changed their approach since 2017.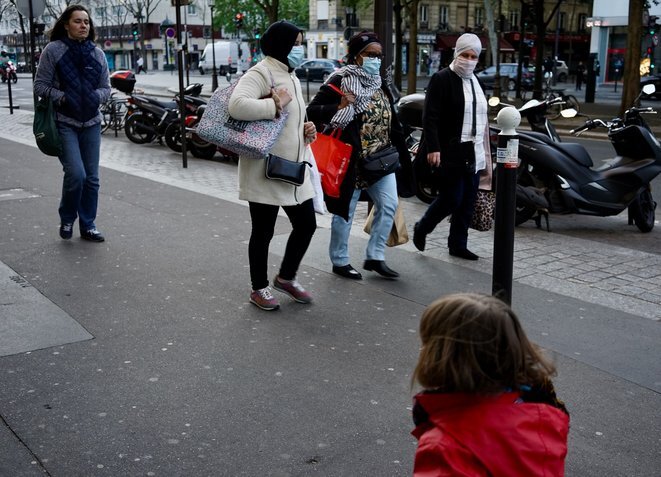 In the streets of Paris. © Rachida El Azzouzi / Mediapart
For more than 30 years an obsession with the wearing of the headscarf has dominated public debate in France, and this presidential campaign has been no exception. The far-right candidate Marine Le Pen has even suggested she might ban its wearing in public places if she is elected head of state this Sunday, April 24th. Here Mediapart speaks to French Muslim women at the centre of this incessant and damaging debate, to hear their point of view. Rachida El Azzouzi and Faïza Zerouala report.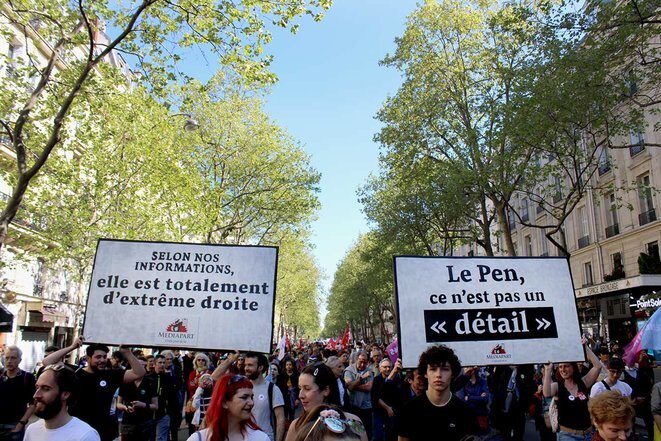 The demonstration against the far-right in Paris, April 16th 2022. © Photo Ana Ferrer / Mediapart
The far-right has never been so close to power. And given that it is the worst enemy of equality, rights and freedom, voting against its candidate on Sunday April 24th is the only anti-fascist option in the French presidential election, writes Mediapart's publishing editor Edwy Plenel in this op-ed article. But, he says, it will be a painful act, because the other name on the ballot paper is that of the person who is chiefly responsible for this catastrophe: Emmanuel Macron.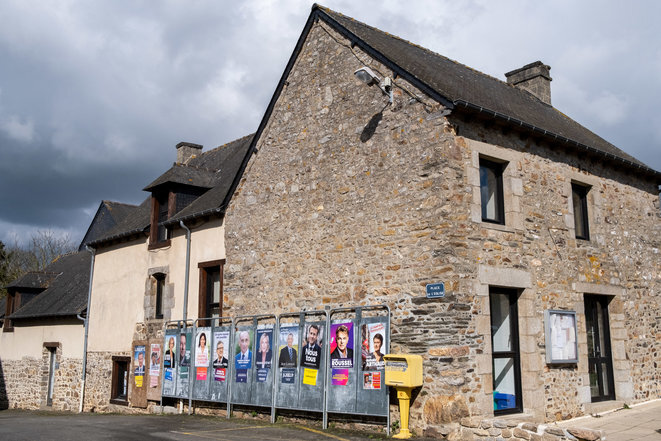 Election campaign posters in the village of Médréac, in Brittany. © Photo Martin Bertrand / Hans Lucas via AFP
The first round of voting earlier this month in France's presidential elections showed notable political differences between the country's regions, and also between rural areas and large urban centres. As next Sunday's decisive second round of the elections approaches, Mediapart's Amélie Poinssot turned to sociologist Benoît Coquard, a specialist researcher of rural communities, for his insight into the voting patterns that have emerged.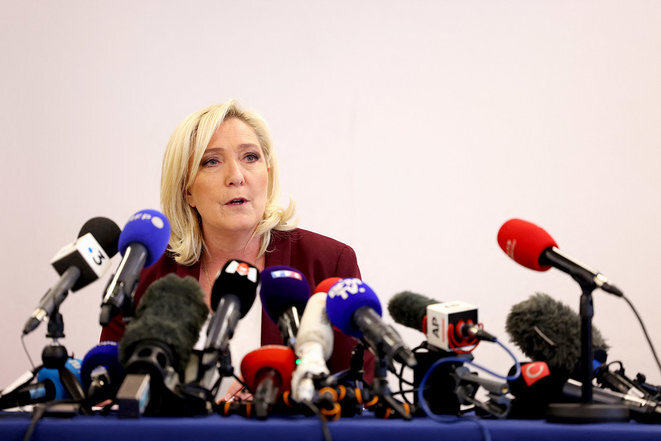 Marine Le Pen during an election campaign press conference in Vernon, Normandy, on April 12th. © Photo Thomas Samson / AFP
A report by the European Union's anti-fraud agency OLAF, now passed on to the French public prosecution services, accuses Marine Le Pen, the far-right candidate who will face Emmanuel Macron in this month's presidential election final round, of the fraudulent misuse of 137,000 euros of public funds she received from the European Parliament when she was an MEP, Mediapart can reveal. Other individuals close to her are also accused by OLAF of defrauding the parliament. Marine Turchi and Fabrice Arfi report.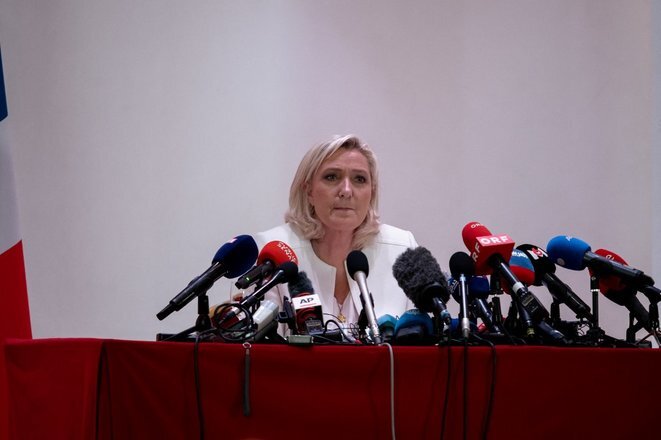 Marine Le Pen at her April 13th press conference to present her foreign affairs and defence policies. © Photo Carine Schmitt / Hans Lucas
As far-right leader Marine Le Pen approaches what is predicted will be a tightly fought duel with Emmanuel Macron in the April 24th final round of France's presidential elections, the credibility of her capacity to govern is under heightened scrutiny, not least over her ability to form a government. Lucie Delaporte reports.