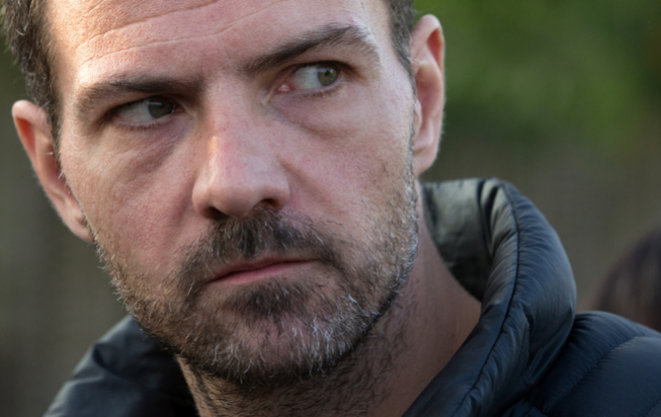 A 'rogue' trader no more: Jérôme Kerviel. © Reuters
In a ruling by the Versailles court of appeal on Friday, French bank Société Générale was found to have been in large part responsible for the 4.9 billion euros in losses attributed to the reckless trades of its so-called "rogue trader" Jérôme Kerviel in 2008. The court ruling concerned Kerviel's appeal against the damages he was required to pay the bank, which until now was fixed as the entire sum of the losses, and which it reduced to 1 million euros. Mediapart economics and finance correspondent Martine Orange analyses here the many consequences of the ruling, not least of which is the demand that the bank now pay back a 2.2-billion-euro tax break it was granted as a result of the sums lost.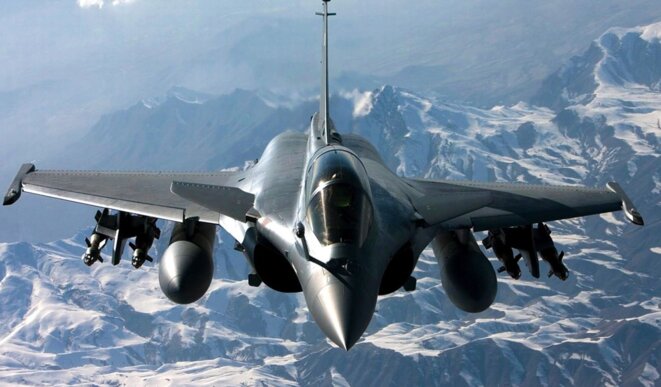 The Rafale fighter jet. © Dassault Aviation
The 8-billion-euro contract signed in New Delhi on Friday for the supply of 36 French-built Rafale fighter jets has been hailed by Paris as a major coup that underlines the technological prowess of the French aeronautical industry. But, Mediapart's India correspondent Guillaume Delacroix reports, the deal was struck after France agreed to massive discounts which virtually halve the total cost. But it also marks a new defence strategy by India, which now regards China as the principal threat to its security, and no longer Pakistan.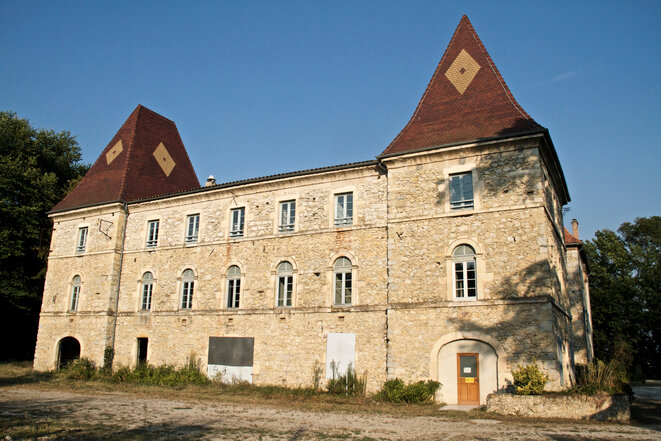 The Château de Pergaud, near Allex, where migrants will be offered temporary shelter. © L. Geslin
The usually tranquil village of Allex, in the Drôme Valley region of south-east France, has become agitated over the imminent opening of a reception centre for migrants. Villagers' opposition to the centre, which will house about 50 individuals, has prompted the mayor to announce a referendum on the issue. Laurent Geslin reports from this small village of 2,500 inhabitants where, as France's 2017 presidential election campaign draws closer, local conservative and far-right parties have jumped upon the opportunity to stoke the fires of prejudice and resentment.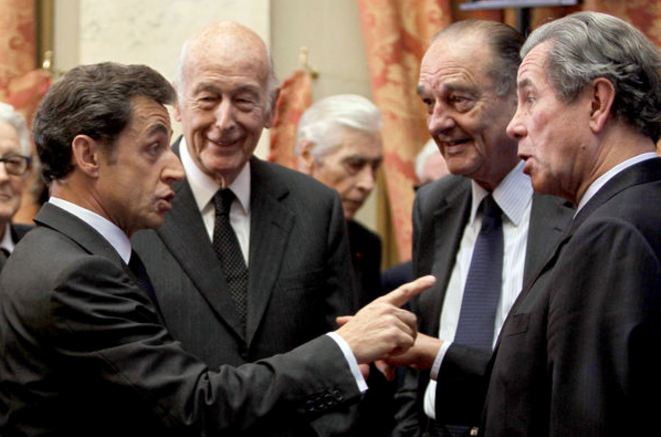 (L-R): former presidents Nicolas Sarkozy, Valéry Giscard d'Estaing and Jacques Chirac with Jean-Louis Debray, former head of the Constitutional Council. © Reuters
A confidential report submitted to President François Hollande two years ago and never made public, authored by the heads of France's Court of Audit and State Council, estimates the total annual cost of specific perks paid to the country's three surviving former presidents, plus the provision of personal security protection, at 10.3 million euros, Mediapart can reveal. The 26-page document, published here, recommends that the lavish privileges accorded to them be reduced for reasons of "modernization, transparency and control of public spending". Mathilde Mathieu reports.
France's conservative opposition party Les Républicains is readying itself for primary elections in November to decide who will become its candidate in presidential elections next year. In the debates, and speeches at its annual congress earlier this month, the issue of women's rights has been placed at the fore. But not in the broad context of gender equality, rather as an argument over the issue of Muslim practices in France and the perceptions of a French 'identity'. Ellen Salvi analyses the rhetoric, and the hypocrisy, of a new-found feminism among a party that remains firmly sexist.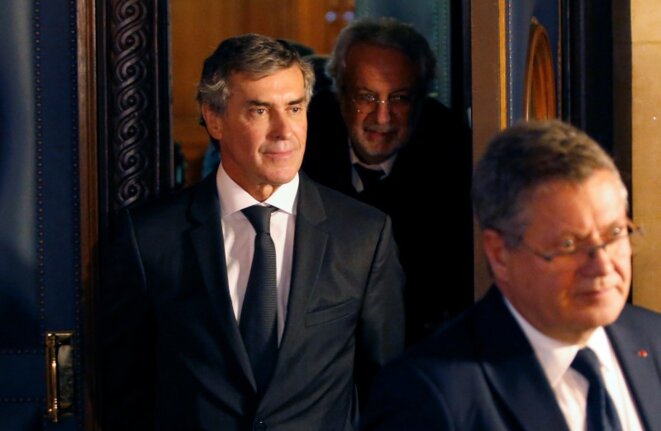 Jérôme Cahuzac arriving for the trial. © Reuters
At the end of a two-week trial for tax fraud and money laundering, Paris prosecutors this week demanded a sentence of three years in jail for former socialist French budget minister Jérôme Cahuzac, and two years in prison for his former wife Patricia. The court will announce its verdict and sentencing in December. The trial was prompted by Mediapart's exclusive revelations in 2012 of how Cahuzac, in charge of a crackdown on tax fraud in France, had held a secret bank account abroad for two decades. Michel Deléan and Fabrice Arfi report on the hearings.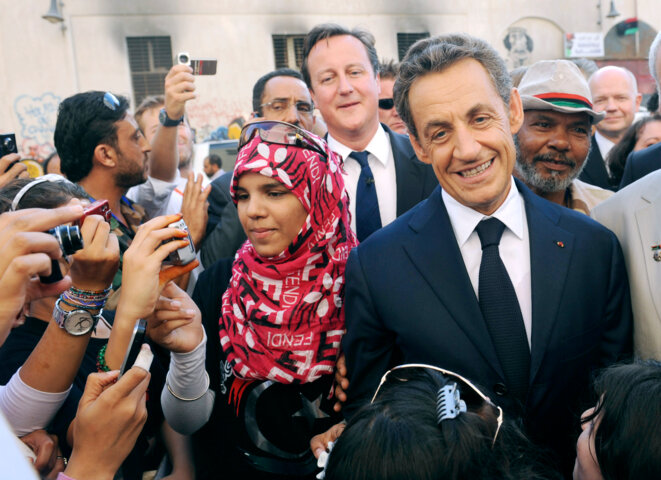 Nicolas Sarkozy and David Cameron visiting Benghazi. © Reuters
A report published this week by the UK parliament's foreign affairs committee made public its highly critical conclusions after a one-year inquiry into Britain's involvement in the 2011 military intervention in Libya which led to the overthrow of the regime of Muammar Gaddafi. The committee described the operation, which was led by France, as ill-prepared, ill-informed and without a cohesive strategy. No parliamentary inquiry into the military campaign has ever been held in France, and what exactly fuelled then-president Nicolas Sarkozy's eagerness to remove Gaddafi remains uncertain, although a number of clues point to a motive ignored by the UK committee of MPs. Fabrice Arfi reports.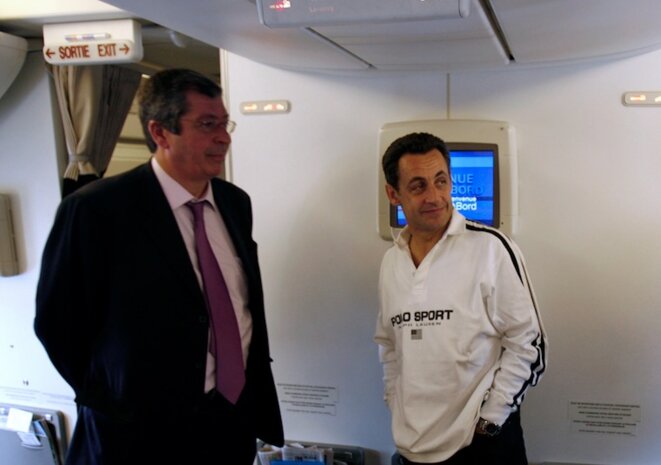 Patrick Balkany (L) and Nicolas Sarkozy in 2007. © Reuters
A French judicial investigation has described the "active role" played by Arnaud Claude, the partner of Nicolas Sarkozy in a Paris legal firm, Claude & Sarkozy, in helping an MP and longstanding political ally of the former French president, Patrick Balkany, to conceal from the French tax authorities his ownership of a luxurious Moroccan villa estimated to be worth more than 5 million euros. As the investigation draws to a close, the magistrates in charge have ordered the confiscation of a Normandy property belonging to the lawyer, Mediapart has learned. Fabrice Arfi and Mathilde Mathieu report.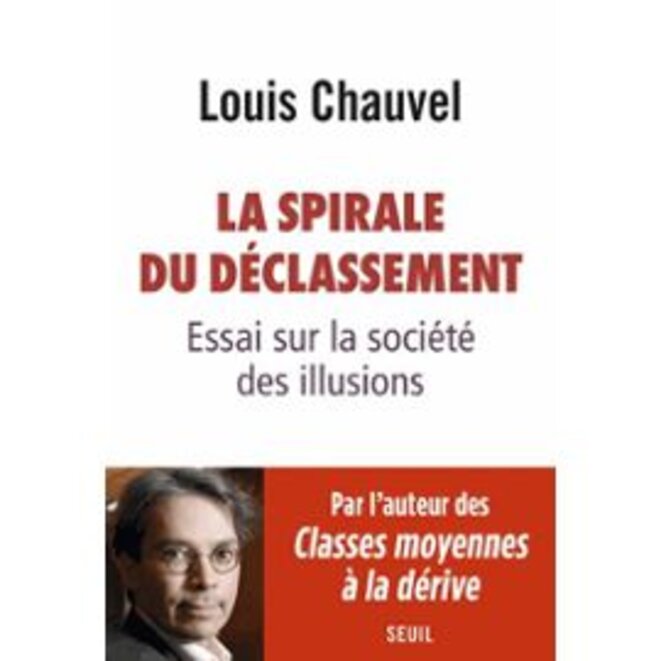 In a recent book sociologist Louis Chauvel claims that, faced with a continued deepening of inequalities, French society is heading towards silent but nonetheless rapid and brutal collapse. The academic says that, rather like the aristocrats of Ancient Rome who did not see the fall of their empire coming, today's elites are blind to the fact that society as it stands is doomed. Joseph Confavreux examines the arguments in a book which at times feels like a memoir from beyond the grave.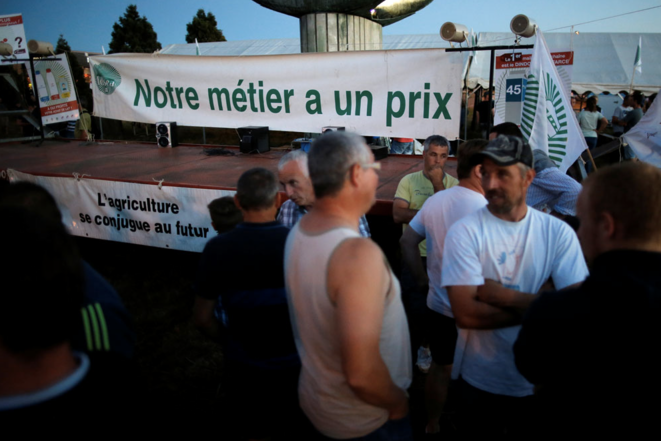 Farmers protesting outside the headquarters of dairy firm Lactalis, at Laval, central-west France, August 23rd. ©Reuters
As European farm ministers met earlier this month at a château in France's Loire Valley to reframe EU agricultural policy, a detailed study of European farm aid has revealed a major contradiction right at the heart of that policy; that the most polluting farms actually receive the most cash from subsidies. And amid French farmers' protests against falling prices and shrivelling incomes, the study also showed that in the current economic context, the usual strategy of continually boosting production is no longer an option. Jade Lindgaard reports.
The trial of the former budget minister Jérôme Cahuzac for tax fraud and money laundering opened in Paris on Monday, the same day that it was revealed that French prosecutors want former president Nicolas Sarkozy to stand trial for "illegal financing" of his 2012 election campaign. Mediapart investigative reporter Fabrice Arfi says that such high-profile cases give us an insight into the ethics of public life in France. He argues that rather than simply looking the other way, the country needs to own up to the shameful nature of the situation.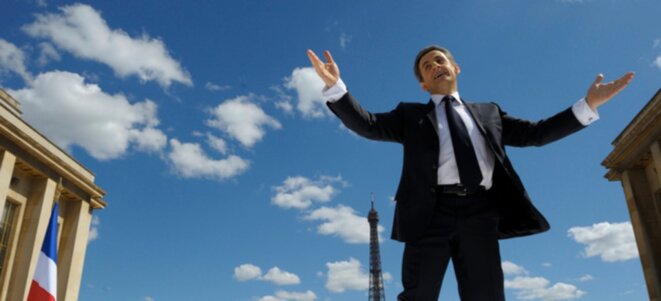 Facing trial? Former president Nicolas Sarkozy will learn his fate soon.
The French prosecution authorities say the former president should face court proceedings over his role in the "illegal" funding of his failed 2012 presidential election campaign which spent more than double the legal spending limit. It is now for the investigating judges to have the final say as to whether Sarkzoy and others should finally face trial or not. If he is sent for trial it will be a potential blow to the ex-president's political hopes ahead of the 2017 presidential election in which he hopes to be a candidate. But, crucially, any such trial would not be scheduled before next May's election – and if Sarkozy is elected president it would be postponed until 2022 at the earliest. Mathilde Mathieu reports.
One of the overseas titles once owned by the Hersant newspaper empire.
The Hersant newspaper group disintegrated a few years ago, following massive job losses, the closure of titles and insolvencies. However the demise of this once-powerful group which had owned close to 50% of the national and local French press, is still having an impact in French overseas territories where it also had a strong base. Julien Sartre reports on the lingering effects of the fall of a newspaper empire which had influence around the globe.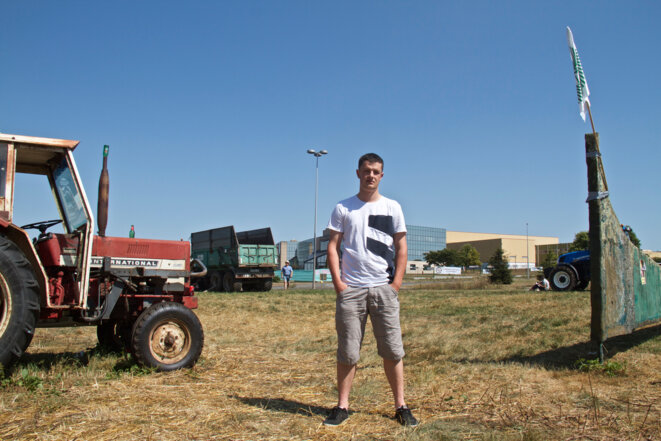 One of the protesters, Adrien, in front of the headquarters of dairy group Lactalis. © Laurent Geslin
After a bitter dispute lasting more than a week, the giant French dairy group Lactalis has finally agreed to pay its dairy farmers higher prices for their milk. However, the anger of the protests has once again highlighted the desperate plight of many dairy farmers in France. As Laurent Geslin reports, an entire way of life is in danger of disappearing as smaller-scale farmers find it increasingly hard to make a living.