France's Council of State will on Friday announce its judgment on whether the ban of the burkini, recently applied by a number of mayors of coastal towns in France, is legal. The bans, imposed mostly in south-east France and amid the backdrop of recent Islamist terrorist attacks, supposedly target the full-body swimwear worn by some Muslim women. But the prohibitions also exclude dress that might threaten "public order", and there was uproar this week after several reported incidents of police patrols intercepting Muslim women wearing headscarves on the beach. Carine Fouteau analyses a controversy that not only encroaches basic human rights, but which also has played into the hands of the Islamic State group which was behind this summer's terrorist attacks in France.

Nicolas Sarkozy's announcement on Facebook.
Nicolas Sarkozy on Monday announced to little surprise that he is standing in the primary elections of his conservative Républicains party this November in the hope of becoming its candidate in next year's presidential elections. But the former president's re-election bid is marred by his implication in several judicial investigations, two of which are likely to see him sent for trial. Michel Deléan and Mathilde Mathieu detail the long list of Sarkozy's judicial woes, and the prospect of his election gamble to avoid prosecution.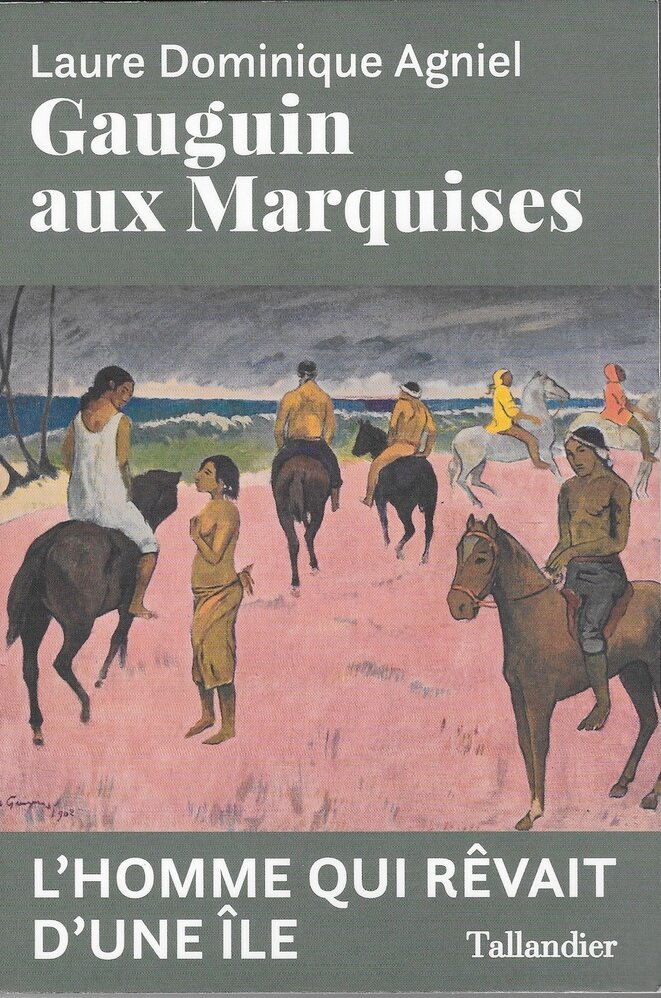 Laure Dominique Agniel's book 'Gauguin aux Marquises'
This summer, members of the Mediapart editorial team separately review books published or republished over the past year and which, while off the bestseller list, have especially pleased them. Here, political correspondent Hubert Huertas has chosen a biography published in March of 19th-century French artist Paul Gauguin, and more especially his last years spent on the Pacific Ocean Marquesas Islands.  He says Laure Dominique Agniel's book avoids the pitfalls of cap-tipping to a genius, and the portrait that emerges is at times a brutal one, placing this larger-than-life character within the context of his epoch and a people crushed underfoot by colonisation.
French economy minister Emmanuel Macron on Friday handed veteran far-right politician Philippe de Villiers a public return to legitimacy, paying visit to the latter's money-spinning theme park and praising him as a"cultural entrepreneur". Amid the high-profile visit, the socialist government minister also proclaimed that "I am not socialist". Ahead of an expected bid for the presidency in elections due next May, Macron now regularly stars as the cover story for French weekly Paris-Match, in what appears almost a mirror image of the magazine's coverage dedicated last year to Nicolas Sarkozy. Here, Mediapart editor François Bonnet argues that Macron's political manoeuvring is nothing but an empty vase, and made possible only by the weakness of a used-up government approaching its final bow.
The unemployment rate in France dropped below 10% during the second quarter of this year, and for the first time since 2012, according to figures released on Thursday by the French National Institute of Statistics and Economic Studies (INSEE). The news appears to pave the way for President François Hollande to announce his re-election bid in next year's presidential elections but, as Martine Orange reports in this analysis of the figures, the slight fall in official jobless numbers cannot mask the grim reality of France's endemic unemployment.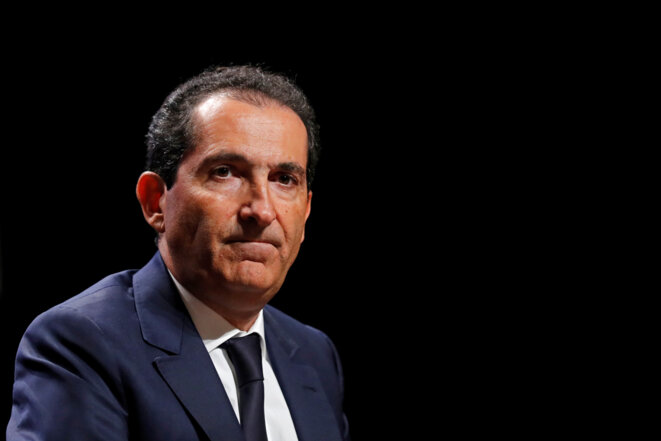 Patrick Drahi. © Reuters
French telecoms operator SFR, which was acquired by the holding company of Swiss-based businessman Patrick Drahi in 2014, is losing subscribers to its mobile- and internet-based services by the hundreds of thousands. The haemorrhage threatens the future of the group, already struggling with heavy debts amid one of the toughest telecoms markets in Europe. Martine Orange analyses the cost-cutting, service-reducing strategy employed by Drahi, a champion of the technique of leveraged buyouts.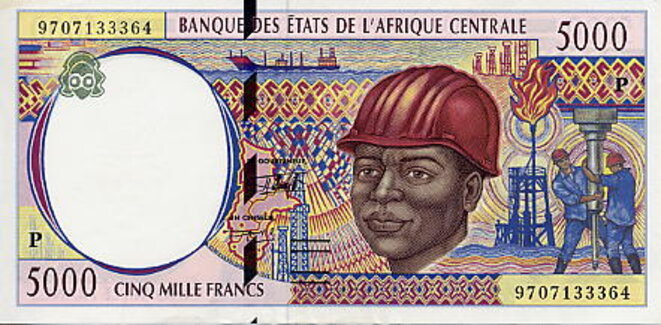 A Franc Zone banknote.
Many experts in Africa want to see an end of the 'CFA franc', the currency backed by the French Treasury which was created 70 years ago and still used by 14 former colonies on the continent. But as Fanny Pigeaud reports in this second and concluding article on Africa's 'Franc Zone', the French authorities take a dim view of any criticism of the currency.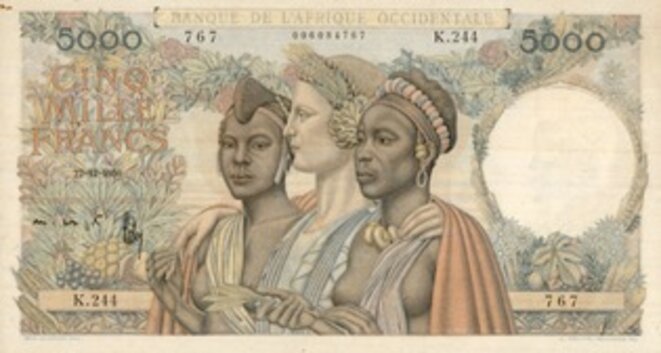 A Franc Zone banknote.
France's African colonies were finally given independence around 70 years ago but one throwback to that era still remains – control by Paris of its former colonies' currency. The 'CFA franc', guaranteed by the French Treasury, is the legal tender in 14 west and central African nations. As Fanny Pigeaud reports in the first of two articles, many African economists are critical of the 'Franc Zone', which many feel holds back economic development.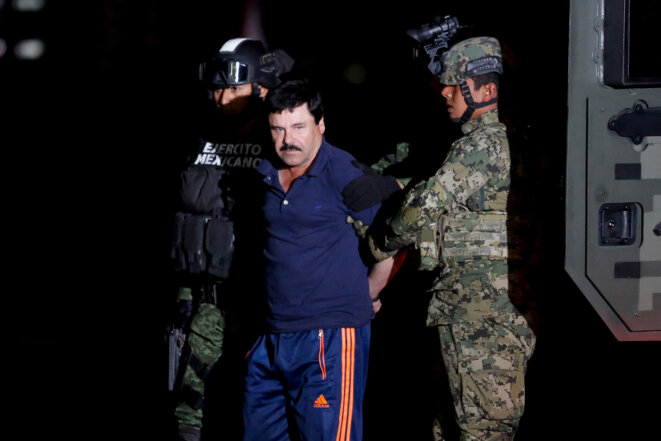 Joaquin 'El Chapo' Guzman on 28 May 2016, in Mexico. © Reuters
French criminal investigators have established a financial link between the recent carbon trading fraud – the biggest crime of its kind France has ever seen – and Latin American cocaine cartels. In particular the money trail points to a connection between the massive fraud and the infamous Sinaloa Cartel, whose boss is the drugs baron Joaquín 'El Chapo' Guzmán. Fabrice Arfi reports.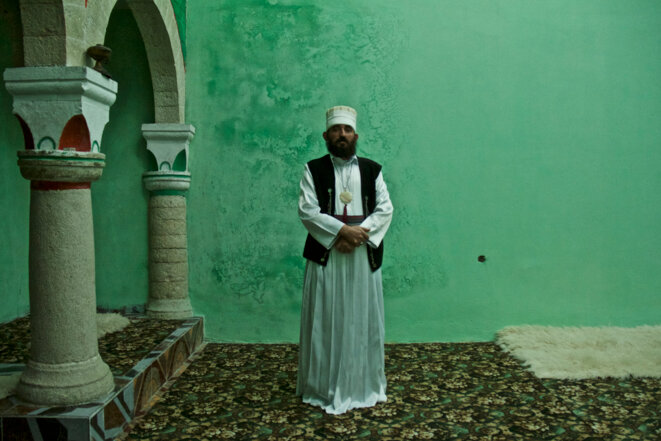 Long history: the dervish Murtazar from Melan in Albania. © Laurent Geslin
They form a variety of different, disparate groups, some living in the middle of cities, others taking refuge in mountainous retreats scattered around the Balkans. But all practice the mystical Islam of Sufi religious orders, seen as a "heresy" by followers of rigorous Sunni orthodoxy from the Gulf states. Jean-Arnault Dérens, Laurent Geslin and Simon Rico look at how the Balkans' dervishes have managed to survive to this day, faced with the various challenges posed down the centuries by empire, nationalist upheaval, orthodox Islam, communism and atheism.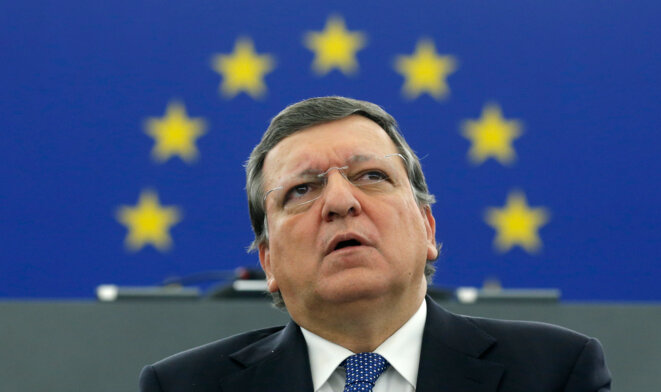 Under fire: ex Commission boss José Manuel Barroso. © Reuters
The recent decision by former European Commission president José Manuel Barroso to join Wall Street bank Goldman Sachs as an advisor caused outrage across much of Europe. Apart from, that is, at the heart of the Brussels institution itself where Barroso's successor Jean-Claude Juncker has only just, and grudgingly, criticised the move. However, disgruntled EU staff feel Barroso's appointment further tarnishes the EU's image and are examining ways to sanction their former boss. Ludovic Lamant reports.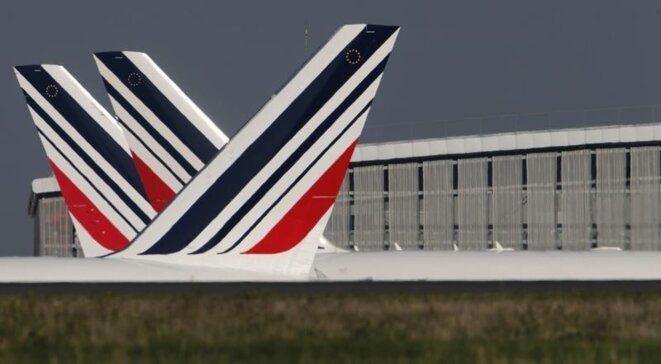 Grounded: thousands of passengers were affected by the Air France strike. © Reuters.
Within a few weeks of taking over as the the new chief executive of Air France-KLM, Jean-Marc Janaillac found himself confronted with a strike by the airline's French cabin crew. They are angry that their current work contract guaranteeing conditions and pay has only been extended for 17 months. Dan Israel examines the wider prospects for industrial harmony at France's troubled flagship carrier.
The death in custody of 24-year-old Adama Traoré after he was arrested by gendarmes near Paris on July 19th provoked violent disturbances among locals and anger from the young man's family. Prosecution authorities insisted that Traoré's death was due to a heart attack and a pre-existing infection. Yet autopsy reports suggest signs of "asphyxiation". And Mediapart understands that key information about the circumstances of the young man's death have not yet been passed to a judge investigating the case. Adama Traoré's family is now considering legal action over the issue. Faïza Zerouala reports.
In February prime minister Manuel Valls promised that work would begin on a controversial new airport at Notre-Dame-des-Landes near Nantes in western France by the autumn. Yet despite a much-criticised local referendum that backed the plan, there are no immediate signs that construction work is about to begin, or even that the protesters who currently occupy the site face imminent eviction. The latest hold-up has been caused by demands from Brussels for information on the wider environmental impact of the project, which could see the start of work delayed until next year. Aurélie Delmas reports.