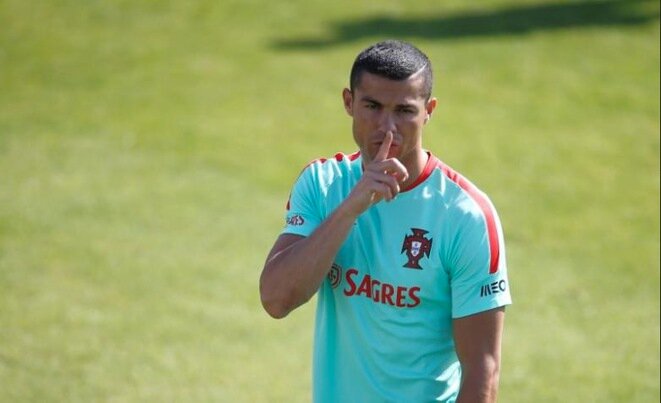 Real Madrid star Cristiano Ronaldo denies trying to evade taxes. © Reuters
Footballer Cristiano Ronaldo is threatening to leave Spain if its justice system proves too troublesome for him over his tax affairs. The Real Madrid star, who faces an investigation into alleged tax evasion, insists that he has acted in good faith and says that all his fiscal arrangements were authorised. To back this claim, he and his advisors point to the fact that the authorities in England had no problem with his fiscal set-up when he played for Manchester United. But according to new documents from the whistle-blowing platform Football Leaks, and revealed here by Mediapart, there are now question marks over this line of defence. Michaël Hajdenberg and Yann Philippin report.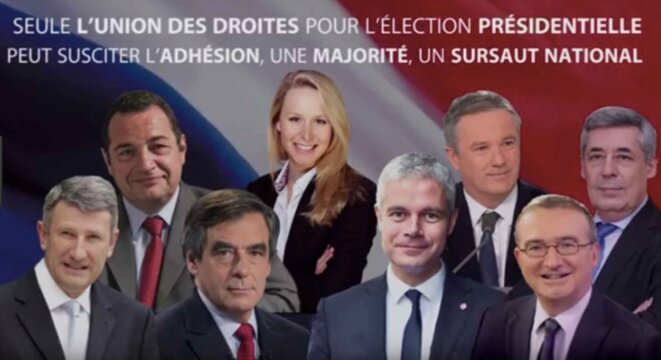 The hard and far right narrative came undone in France's Parliamentary elections.
The fact that a party that did not even exist just over a year ago has just won an absolute majority in the French National Assembly has inevitably excited surprise among commentators. But, argues Hubert Huertas, one remarkable aspect of the recent presidential and legislative votes has largely gone unnoticed: the death of the notion that French society was on some inevitable path towards the far right. This theory, which was enthusiastically adopted by Nicolas Sarkozy and exemplified by the Front National, has been comprehensively demolished, he says.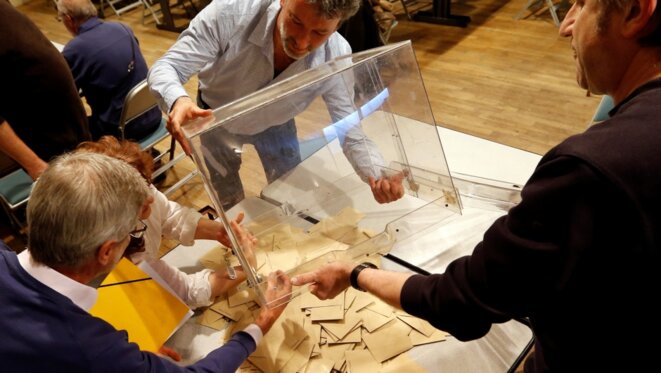 © Reuters
France went back to the polls on Sunday to choose the 577 members of parliament's lower house, the National Assembly, in the final, decisive second round of legislative elections. The newly-elected centrist President Emmanuel Macron's fledgling party La République En Marche (LREM) won a majority of seats (351 with its centre-right allies), but well below what was forecast after its score in the first round. The second-placed conservatives did a little better than expected, while the Socialist Party, with 29 seats, has suffered a humiliating defeat, although it has fared better than the radical-left. The far-right has won eight seats. Importantly, turnout was a record low. Follow the results, reactions and analysis as it happened on the night. Reporting by Graham Tearse and Michael Streeter.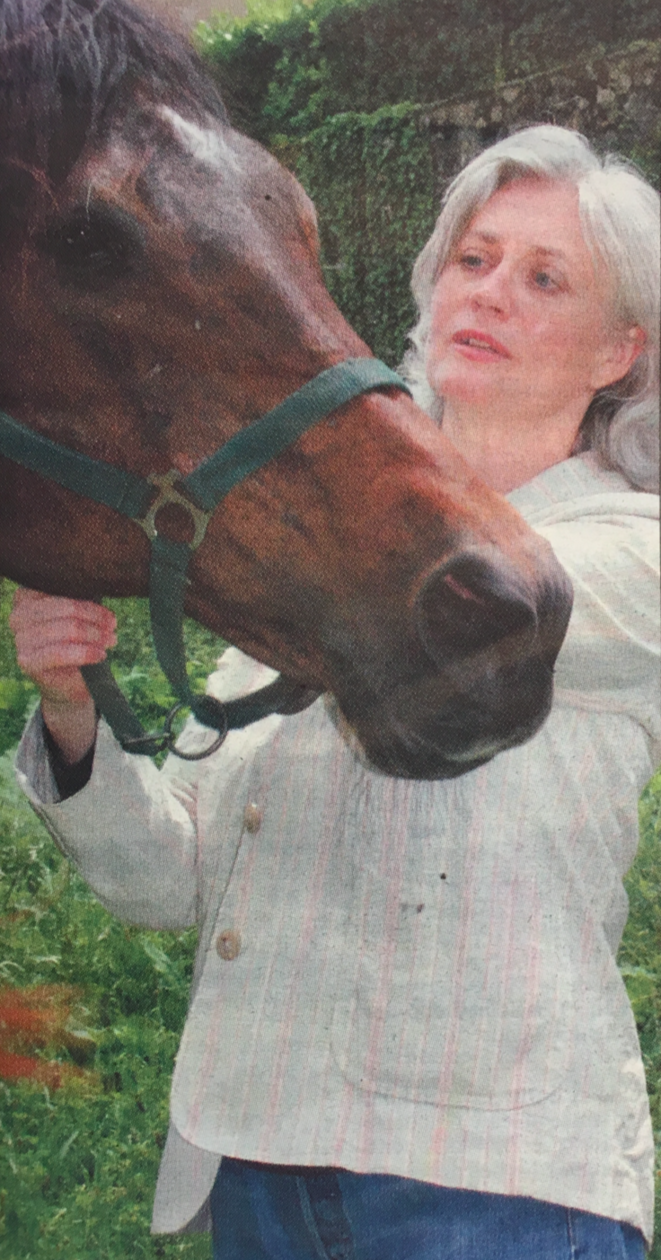 Penelope Fillon. © Les Nouvelles de Sablé
Former French prime minister François Fillon's presidential election campaign nosedived after it was alleged that over several years he fraudulently employed his British-born wife Penelope as his parliamentary assistant for which she earned almost 700,000 euros paid out of public funds. While both Fillon, who was until then the lead candidate in the election, and his wife deny the fake job accusations they are currently placed under investigation in an ongoing judicial probe. The couple insist that if there is little evidence of Penelope Fillon's presence in parliament it is because she was active in her husband's constituency. Mediapart has carried out a detailed search through local newspaper archives to find trace of her work, and the result offers little support for their claim. Mathilde Mathieu and Antton Rouget report.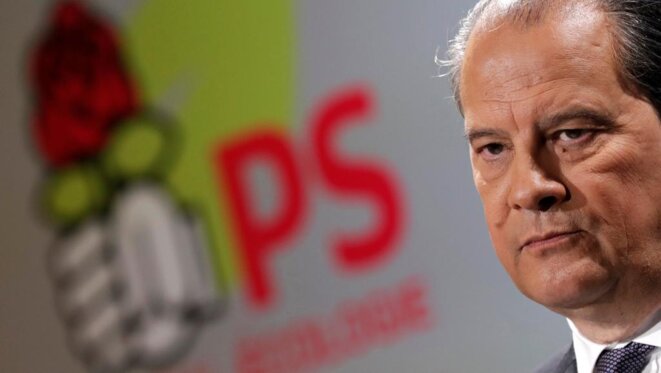 Staring at oblivion: Socialist Party leader Jean-Christophe Cambadélis. © Reuters
The French Socialist Party emerged from last Sunday's legislative election first round in tatters, dwarfed not only by the massive surge of president Emmanuel Macron's new centrist party, but also the conservatives, the far-right and, importantly, the radical-left. The results followed its disastrous score in the presidential elections, and it is forecast to be put to the sword in the final round this coming weekend. The party's debacle is more than a simple election defeat; it signals the end of the road for it as a party of government, argues Fabien Escalona, a specialist in European social democrat movements. In this analysis, he argues that the rare previous examples of parties of Western democracies that have similarly collapsed offer little hope it will ever recover.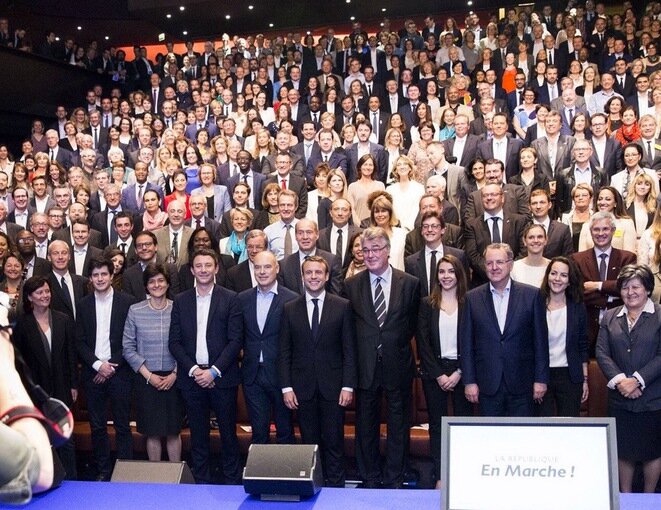 Emmanuel Macron surrounded by his party's candidates, Paris May 13th. © AudreyDufeuSchubert via Twitter
French President Emmanuel Macron's newly founded centrist party La République En Marche (LREM) is forecast to gain as many as 455 out of parliament's 577 seats in next Sunday's second and final round of legislative elections. It emerged from the first round this weekend with massive support across the country, to the backdrop of a record low turnout of less than one in two voters. Macron now appears certain to wield a crushing power to enact his promised major structural reforms, and to be completely untied to his electoral alliance with the centre-right MoDem party. Mathieu Magnaudeix and Ellen Salvi report.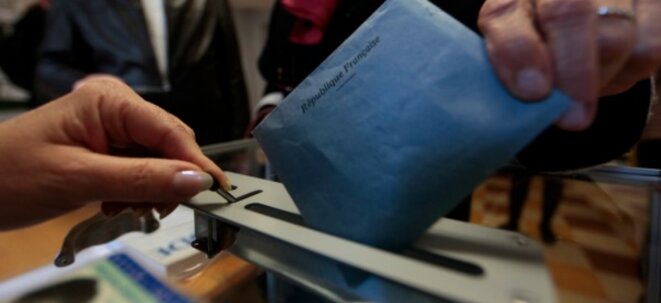 © Reuters
French President Emmanuel Macron's fledgling République En Marche (France on the move) party has convincingly won a majority of votes cast in Sunday's first round of voting to elect a new parliament. With candidates in many constituencies now facing a second-round playoff next weekend, Macron's REM party is predicted to win up to 455 seats out of parliament's total of 577, amid a record low turnout of just one-in-two voters. Estimations place the conservative Les Républicains party far behind in second place, while the radical-left appears to have beaten the score of the Socialist Party which has suffered a humiliating trouncing by the REM in many constituencies. The far-right has failed to match its share of the presidential election vote, with estimates that it will win possibly as few as three seats. Follow here how the events developed through the night, with results and reactions as they came in. Reporting by Graham Tearse and Michael Streeter.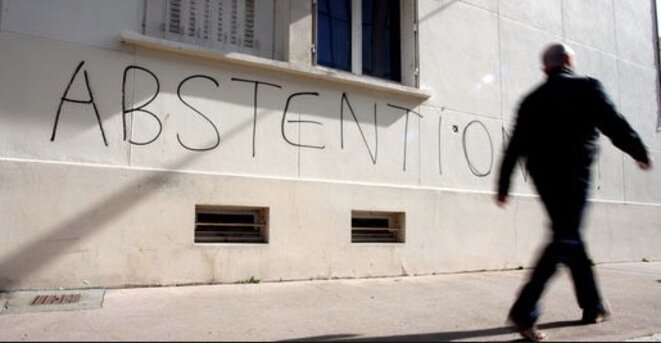 The writing on the wall, to be ignored at a party's peril. © Reuters
This Sunday's first round of voting in France's parliamentary elections is predicted to see newly-elected centrist president Emmanuel Macron's fledgling party emerge with a resounding lead. But also forecast is a poor, and possibly record-low, turnout. Mediapart political commentator Hubert Huertas argues here that, as usual, the abstention rate will be largely ignored by those who win, and used by those who lose to hide the true significance of their defeat, while in fact it delivers a powerful political message to all parties.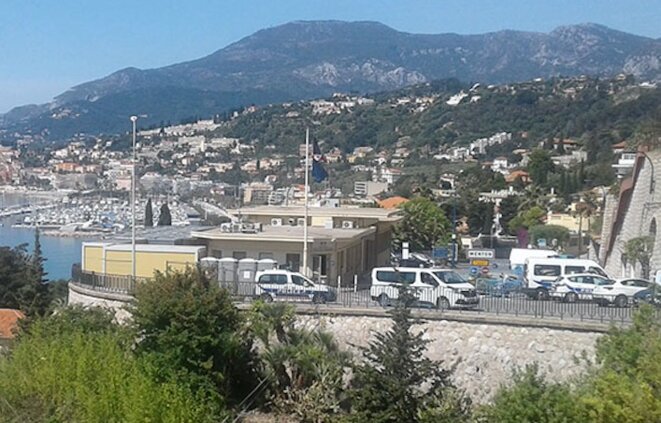 The prefabriated huts behind the police station at Menton where the migrants are detained before being sent back to Italy. © La Cimade
Migrant rights groups are taking legal action after discovering that migrants  are being secretly detained overnight in prefabricated huts in the French town of Menton on the border with Italy. The groups say the the French authorities' treatment of the refugees, many of whom are from Sudan and Eritrea and who include some children, is illegal. Carine Fouteau reports.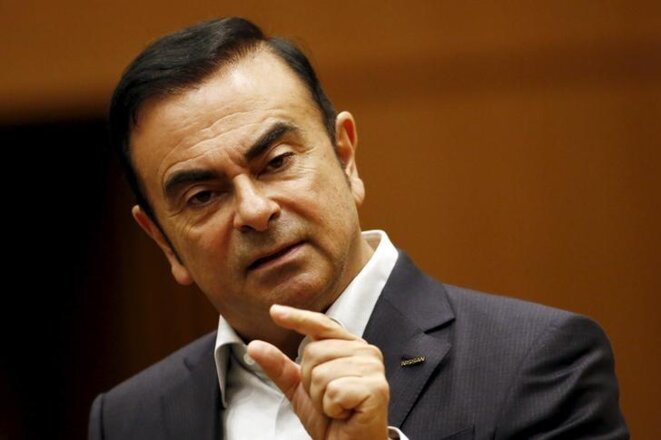 Carlos Ghosn, Chairman and CEO of Renault, one of the French groups using a legal tax avoidance set-up in Malta. © Reuters
Three major French firms, carmakers Renault and PSA Peugeot Citroën plus retailer Auchan, have set up insurance companies in Malta to save themselves from paying tens of millions of euros in taxes in France. The revelation comes from Malta Files, a four-month investigation by Mediapart and its partners in the European Investigative Collaborations journalistic collective (EIC) into one of Europe's lesser-known tax havens. Although what the three firms are doing is legal, the two car firms are successfully avoiding paying tax to the French state even though it is a major shareholder in each of them. Yann Philippin reports.
The head of France's cyber security agency says that the hack behind the massive leak of emails from Emmanuel Macron's campaign team on the eve of his election as president on May 7th was of such "simplicity" that it could have been carried out by "anyone". It is therefore impossible, says Guillaume Poupard, to say whether Russian hacking groups with ties to the government in Moscow were implicated. However, as Agathe Duparc and Anastasia Kirilenko report, investigations by two independent websites in Moscow do indeed point to Russian involvement.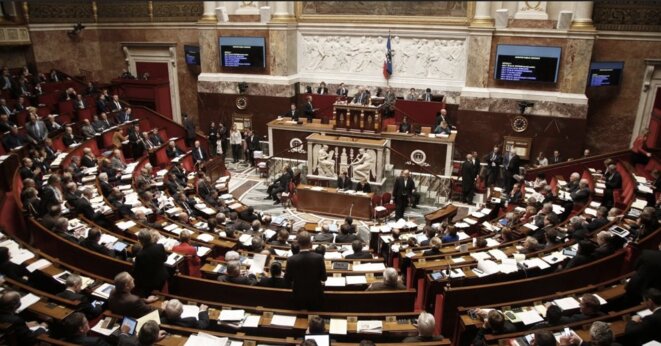 Elections take place this month for France's National Assembly. © Reuters
Through the havoc it wreaked on the established political system, the recent French presidential election showed the hunger that exists for democratic renewal. But if the Parliamentary elections later this month give Emmanuel Macron's government an absolute majority it would be a retrograde step to presidential supremacy and a compliant Parliament, argues Mediapart's publishing editor and co-founder Edwy Plenel. That is why, he says, we need a pluralist National Assembly encompassing a diverse, democratic, social and environmental opposition.
Russia, Armenia and the former West Germany were all major suppliers of technology and raw materials for Syria's programme of chemical weapon production, exiled Syrians who worked on the project have told Mediapart. They also say that, in violation of intentional law, the Damascus regime still has a secret arsenal of up to 35 tonnes of chemical weapons. René Backmann reports.

Sarin production site at Al Dumayr in Syria which was partially destroyed by the United Nations.
Exiled Syrian scientists have told Mediapart that the Damascus regime drew up plans to use chemical weapons against internal opposition two years before the start of the current civil war in 2011. The scientists, who were involved in the making of the weapons but who defected after misgivings about its use inside the country, say the country's president Bashar al-Assad had become unnerved by protests in Iran in 2009 and the regime had ordered seven military basses to be made ready to store chemical weapons – including sarin gas. René Backmann reports.