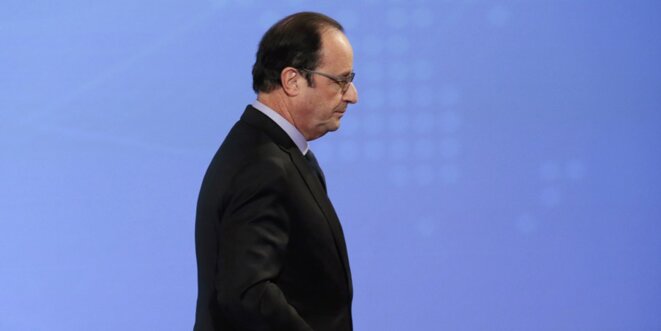 François Hollande: leaving by the back door? © Reuters
Just when President François Hollande's chances for re-election next year appeared as low as they could ever get, they fell even lower still after the publication last week of a book of interviews in which he launches a series of scathing attacks on a wide number of people ranging from the judiciary to footballers, his political opponents to his allies, and the rebels on the Left of his Socialist Party. Amid the outrage caused by his comments, Hollande's remaining allies in the party view the book as the last straw in a long-running series of blunders that now make him, in the words of one socialist senator, "indefensible". Lénaïg Bredoux and Christophe Gueugneau report on the fury and dismay of socialist MPs and members of government.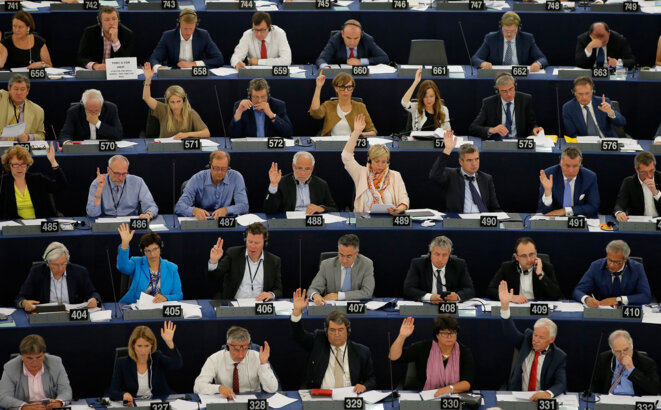 No final power: a sitting of the European Parliament in September. © Vincent Kessler / Reuters.
When the European Union finalises legislation adopted by its executive body, the European Commission, the definitive texts of the directives are thrashed out in secret, closed-door meetings known as "trialogues", unknown to the general public, where no minutes are kept. The trialogues – sometimes called trilogues – bring together, and without democratic control, representatives from the EU's three major institutions: the Commission, the European Council of Ministers and the European Parliament. Mediapart's Brussels correspondent Ludovic Lamant reports.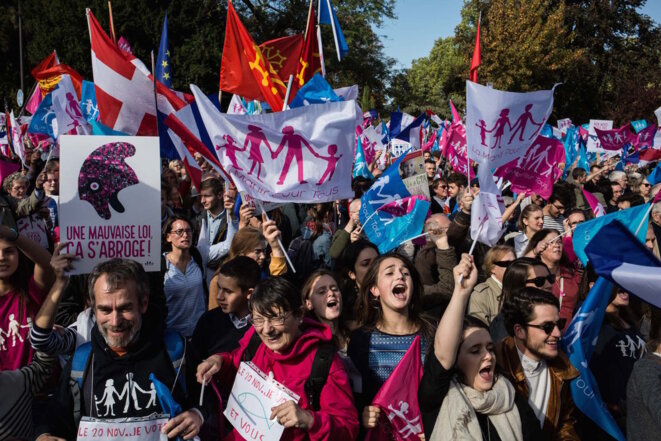 Anti-gay marriage demonstrators on the streets of Paris, Sunday October 16th. © Nicolas Serve
The movement that led opposition to France's law allowing for same-sex marriages, which was introduced in May 2013, called its supporters back on the streets of Paris on Sunday, in a test of its strength to influence conservative candidates in next year's presidential and parliamentary elections. While calling for a repeal of the law, it more realistically also targets, among other issues, adoption rights for gay couples and their access to artificial reproduction methods and surrogate pregnancy. As Lucie Delaporte reports, the largely right-wing and Catholic movement called 'La Manif Pour Tous' is, a fact unknown to many in France, part of a broad alliance of similarly-minded campaigning groups across Europe, the United States and Russia.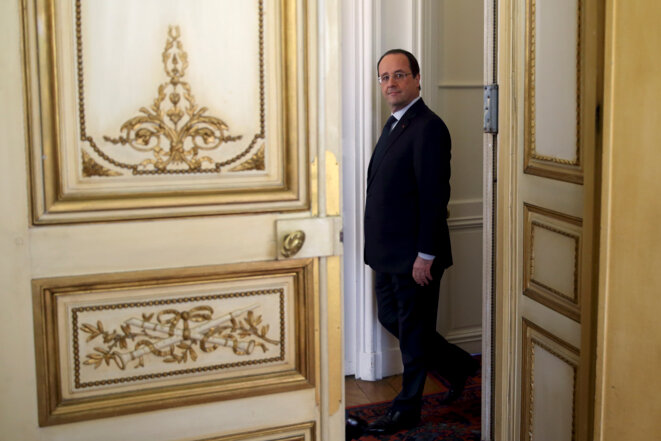 François Hollande inside the Elysée Palace. © Reuters
A book published in France this week presents a long series of 'fireside' conversations over several years between President François Hollande and two journalists from French daily Le Monde . The book, Un président ne devrait pas dire ça (A President Should Not Say That), has caused a storm of controversy, notably over Hollande's attacks on the "cowardly" higher ranks of the French judiciary and which prompted an embarrassed admission of "regret" by the president on Friday over his comments. But, Mediapart investigative journalists Fabrice Arfi and Mathilde Mathieu argue here, the book is especially revelatory of Hollande's surprising approach to the catalogue of corruption scams which have shaken the French political establishment over recent years.  For he evidently regards them more in terms of their electoral consequences or the negative fallout upon himself than scandals that raise grave concern over the absence of probity in French politics.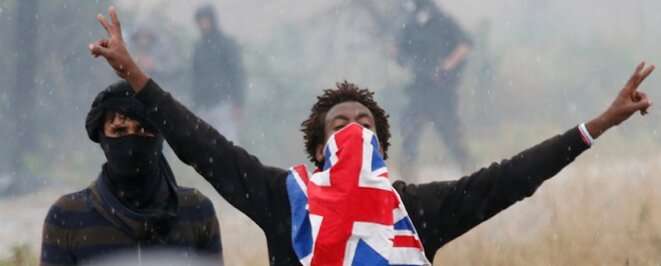 A group of migrants close to the "Jungle" camp in Calais, October 1st 2016. © Reuters
The notorious makeshift migrant camp in the French Channel port of Calais, which NGOs estimate houses between 8,000 and 10,000 people, including 1,300 minors without parents, is to be evacuated and razed in the coming weeks. But 11 humanitarian associations involved in providing assistance for the migrants living in a shantytown of huts and tents known as "the Jungle", many of which initially supported the move, have now applied for a court order to halt the operation, arguing that it is "a violation of the fundamental rights of the exiled". Carine Fouteau hears from the head of one of the most active NGOs, L'Auberge des Migrants, why it has now come out against the evacuation and his fears over the consequences.
France's National Assembly, the lower house, on Tuesday approved the government's proposed legislation that aims to significantly reduce the glaring social and economic inequalities between France's overseas territories and the mainland over a period of two decades. The move was one of President François Hollande's election pledges, and is set to be his last major reform before the next presidential elections in April 2017. The bill will now go before the upper house, the Senate, before returning to the National Assembly for its final adoption. Julien Sartre reports.
The issue of whether students wanting to do master's degrees should be subject to a selection process is a controversial one in France, particularly with students themselves and on the political Left. Now, however, the socialist government has struck an agreement allowing French universities to limit numbers and "recruit" candidates for master's courses. In return, students turned down for the course of their choice will get a legal right to "continue their studies" and will have to be offered alternatives. Faïza Zerouala reports.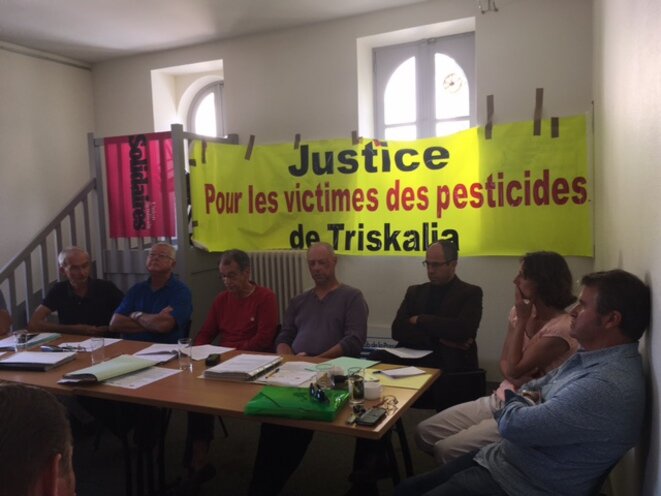 Press conference by former Triskalia workers at Rennes, September 9th, 2016. © JL
In a legal first in France, a court has awarded damages to two ex-employees of a Brittany animal feed firm after they were exposed to pesticides at work. The award is a milestone because it recognises that what is known as 'multiple chemical sensitivity' from pesticide exposure is an occupational disease, and lays the blame squarely with the employer. The ruling also recognises that agricultural workers can be affected even if they do not work in the fields. Jade Lindgaard reports.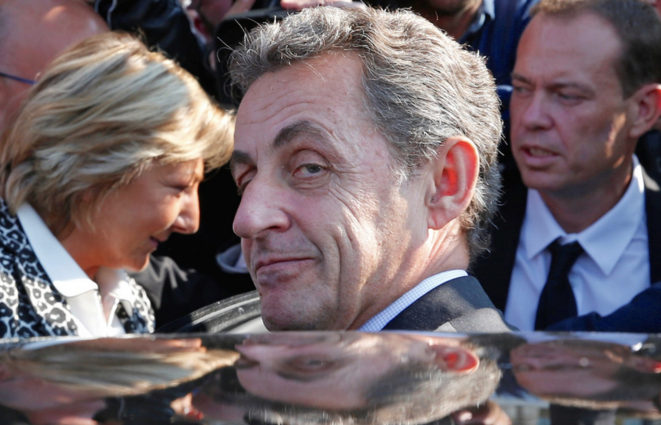 Under fire: Nicolas Sarkozy in Calais, September 21, 2016. © Reuters
For a long time Nicolas Sarkozy's former allies avoided personal attacks on the former president, even after they had become his political adversaries in the contest to choose the Right's presidential candidate for 2017. Now, however, the gloves are off and some on the Right are openly talking about the string of political and financial scandals in which the ex-president is currently embroiled. For the first time, report Ellen Salvi and Mathilde Mathieu, Sarkozy now looks politically vulnerable to the sheer weight of the scandals and criticism bearing down on him.

Guy Wildenstein at court in Paris, September 2016. © Reuters
The delayed trial of the renowned art dealer Guy Wildenstein on tax fraud and money laundering charges has finally begun in Paris. Wildenstein and two other members of the Franco-American dynasty are accused of hiding from the tax authorities vast assets they inherited from the estate of Daniel Wildenstein senior, who died in 2001. The French authorities are claiming a total of 566 million euros in back taxes. Mediapart's legal affairs correspondent Michel Deléan has been in court to hear some of the extraordinary details in a trial that is expected to last for a month.
A damning report commissioned by an independent evaluation body has found that schools in France exacerbate rather than reduce inequalities in society. The report, compiled from the work of more than 30 experts from different disciplines, says that the French education system has been failing many pupils for decades. In particular it singles out the failure of what are called education priority areas, a policy pursued by politicians of both the Left and Right. These special zones have been stigmatised and turned into educational ghettoes, says the report, shunned by better-off families and used mostly by children from disadvantaged backgrounds. Faïza Zerouala reports.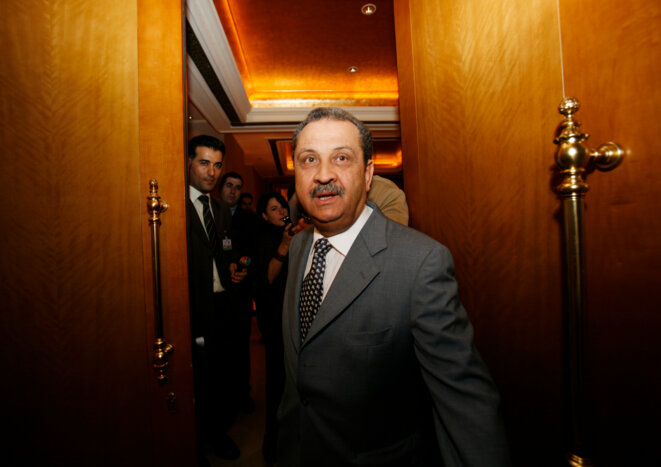 Shukri Ghanem in December 2007 when he was Libya's oil minister. © Reuters
Officially Shukri Ghanem died after suffering a heart attack and falling into the River Danube where he drowned. But few people have ever believed this official version of the former Libyan oil minister's death in Vienna in April 2012. Hillary Clinton's leaked emails show that her entourage and American diplomats considered at the time that Ghanem's death was "highly suspicious". Mediapart has also contacted an acquaintance of the former oil minister in Vienna who has raised several potential theories behind the Libyan's death, including one involving "bribes" to politicians in France, Italy – and Britain. Agathe Duparc reports from Geneva.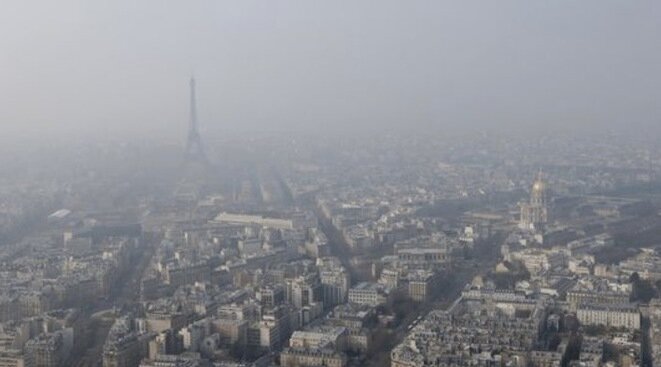 A smoggy Paris on March 18th, 2015. © Gonzalo Fuentes/Reuters
Last Sunday Paris banned cars from many of its roads and on Monday the city's councillors voted to pedestrianise a busy route along the River Seine. Both measures are aimed at tackling the problem of air pollution that is affecting Paris as well as other large French cities. It is estimated that such pollution kills up to 2,500 people a year in the French capital, some 60 times more people than perish in road accidents on the city's streets. Mediapart's environment correspondent Jade Lindgaard reports.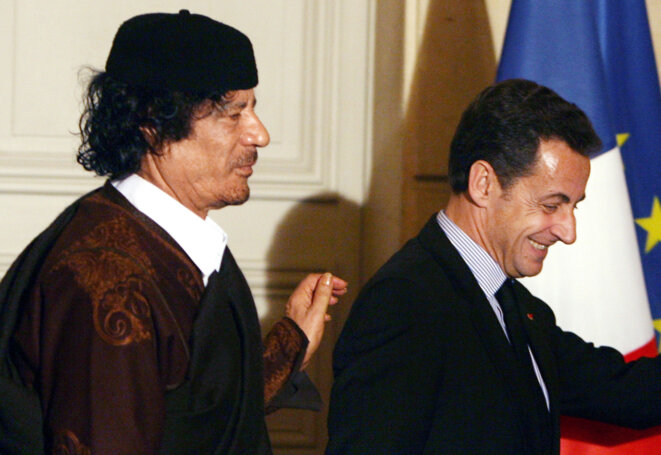 Muammar Gaddafi and Nicolas Sarkozy in Paris in December 2007. © Reuters
A handwritten notebook kept by a senior Libyan figure details three payments made by Gaddafi's regime to fund Nicolas Sarkozy's 2007 presidential election campaign, Mediapart can reveal. Shukri Ghanem, who was then Libya's oil minister, took notes on the three payments made in 2007, which came to a total of 6.5 million euros. Ghanem later fled the North Africa country and was found dead in Austria in 2012. The discovery of his personal notebook and its entries from 2007 undermine claims by Sarkozy's camp that allegations of illegal Libyan funding are based on forged documents written after Gaddafi's fall from power. Fabrice Arfi and Karl Laske report.