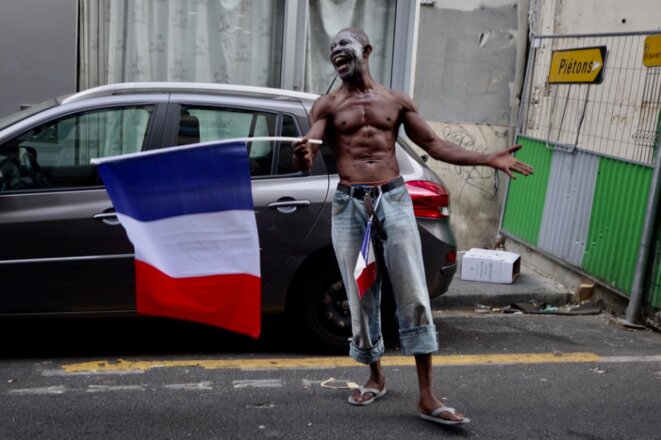 A man celebrates France's victory in the World Cup on Sunday in the Goutte d'Or neighbourhood of Paris. © Rachida El Azzouzi
After winning the football World Cup tournament in Russia, France's national football team arrived home on Monday, when rejoicing crowds turned out to applaud them riding a double-decker bus along the Champs-Elysées avenue in central Paris, before a reception at the presidential palace. Since France's victory over Croatia in the final on Sunday, streets across the country have been swamped in a flag-waving, car-horn blazing party of multi-coloured jubilation. But, warns Mediapart political commentator Hubert Huertas, while this temporary moment of collective joy is one to embrace, it heralds no change for the country's underlining social, political and economic problems.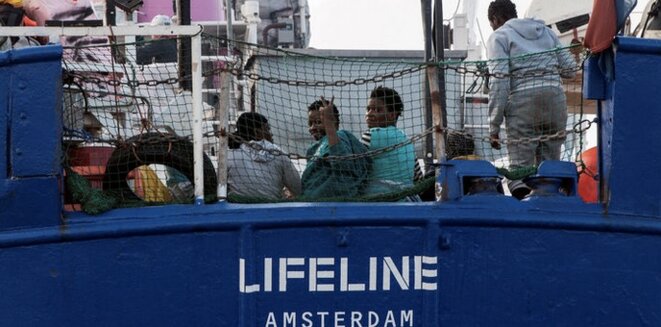 Rescued migrants on board the MV Lifeline shortly before disembarking in Malta. © Reuters
Late in June, after days of diplomatic wrangling, 234 migrants rescued off the Libyan coast while attempting to reach Europe in flimsy dinghies were finally allowed to disembark in Malta after several countries agreed to receive quotas from the group. Earlier this month, 51 of them arrived in France. Mediapart travelled to Toulouse, where some were given provisional accommodation, to listen to the harrowing stories of their experiences in Libya, where black Africans are subject to endemic racism and many become the prey and prisoner of vicious local militias. "If an Arab catches you, he sells you," said one of the survivors. "When you are black, you are a commodity, you're bought and sold on." Mathilde Mathieu reports.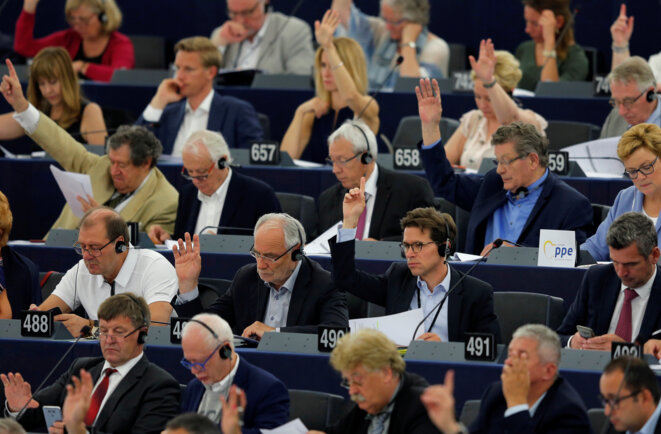 European Parliament members attending a plenary session in Strasbourg in July 2018. © Vincent Kessler / Reuters.
Almost a third of the 751 Members the European Parliament (MEPs) have earned a combined total of up to 41 million euros from outside activities over the four years since the current legislature was elected in 2014, according to a report published this week by anti-corruption organisation Transparency International. The numbers of MEPs remunerated for outside activities – which include working for private companies, lobbyists and investment funds – has risen dramatically since 2014, reveals the NGO which highlights a limp and ill-enforced code of ethics that allows numerous potential conflicts of interest among the lawmakers who are among the continent's highest-paid elected representatives. Mediapart Brussels correspondent Ludovic Lamant reports.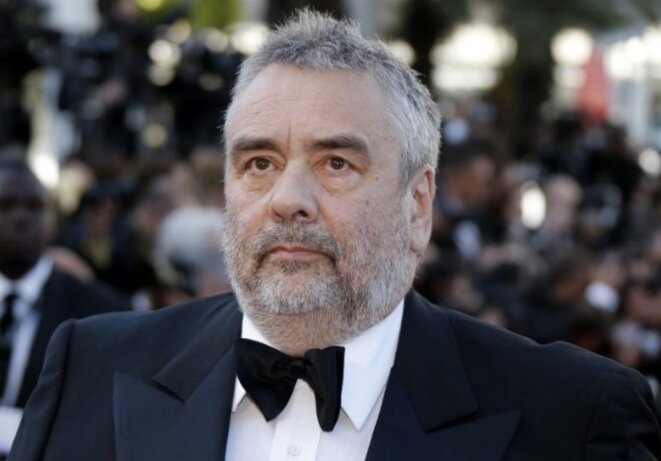 Luc Besson. © Reuters
On July 6th, 2018, a former casting director wrote to the Paris public prosecutor claiming she had been 'sexually assaulted' by the acclaimed French film director and producer Luc Besson. This follows allegations of rape detailed in a formal complaint on May 18th by the actress Sand Van Roy against Besson, and a further complaint by Van Roy on July 6th. After an investigation lasting several months, Mediapart can reveal the stories of several women who describe sexually inappropriate behaviour by Besson, best known for blockbuster films such as 'Nikita', 'The Big Blue', 'Leon', 'The Fifth Element', and more recently 'Lucy', and who has vehemently denied all the allegations against him. Marine Turchi, Lénaig Bredoux and Geoffrey Le Guilcher report.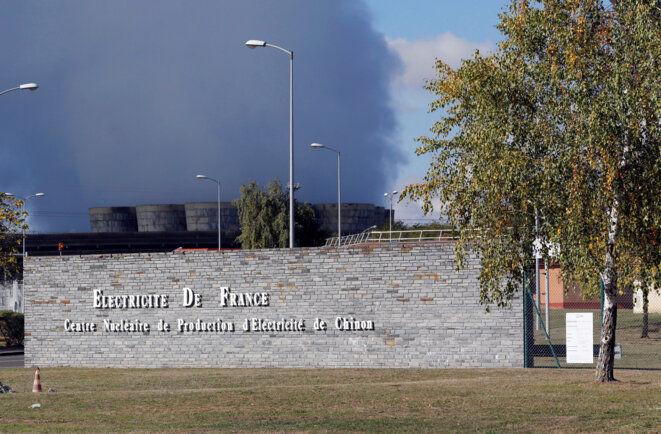 The nuclear power station at Chinon in western France, where a number of safety issues were identified. © Reuters
A Parliamentary report recently called for improvements in safety at the country's nuclear power plants. In response, the state-backed power utility EDF, which operates the plants, insisted that safety is its top priority. But documents from the French nuclear watchdog the Autorité de Sûreté Nucléaire seen by Mediapart – but not by French MPs who wrote the report – reveal a different story. They show that procedures to prevent explosions in areas of several nuclear plants are deeply inadequate and in some cases non-existent. Pascale Pascariello reports.

Will they stand trial? Former ministers Michèle Alliot-Marie, Dominique de Villepin and Michel Barnier. © Reuters
In 2004 a bombing raid killed nine French soldiers and an American aid worker at Bouaké in Ivory Coast. Fourteen years later, and after years of painstaking investigation in the face of bureaucratic obstruction from the French authorities, prosecutors in Paris have said that three pilots should stand trial over the attack. As Antton Rouget reports, it could also pave the way for three senior French government ministers at the time - Dominique de Villepin, Michèle Alliot-Marie and Michel Barnier – to stand trial too.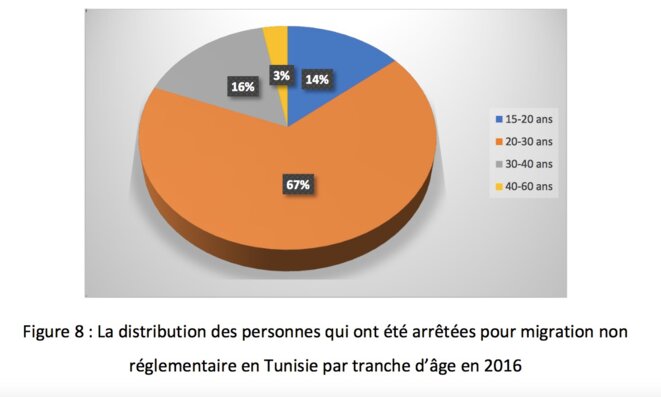 A 2017 report showing the breakdown in ages of Tunisians seeking to leave the country clandestinely. © dr
Migration has fashioned Tunisia for over two decades, most notably after the uprising that sparked the Arab Spring in 2011, when tens of thousands left a country riddled with unemployment and inequality once old restrictions were lifted. Now Tunisia finds itself in a double bind. It is resisting pressure to house migrants from other African countries trying to reach Europe via its territory, even as a new exodus of its own citizens gathers pace, prompted by economic, political and social distress. Rachida El Azzouzi reports.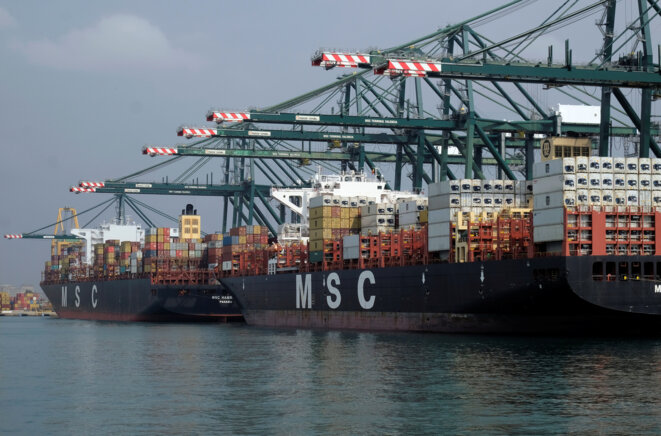 MSC container ships in the Spanish port of Valencia. © Reuters
Why was Alexis Kohler, who is now secretary general at the Elysee and chief of staff to President Emmanuel Macron, so keen to become finance director at the shipping firm MSC and its cruise company subsidiary MSC Cruises? Yes, the Italian-Swiss group is world number two in maritime freight, is a major cruise company and controls a number of port terminals. But it also uses tax havens and practices tax avoidance, keeps its business confidential and operates in an environment where dangerous shadows lurk. Martine Orange and Cecilia Ferrara investigate.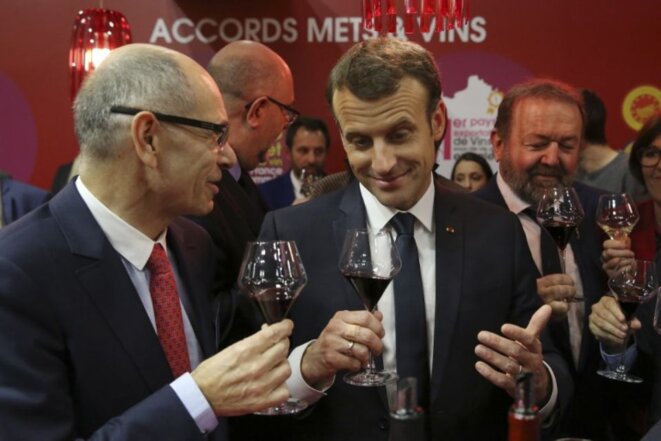 Sharing a glass: Emmanuel Macron at the Salon de l'Agriculture farming show in 2018. © Reuters
At the request of the French president's office, France's wine sector is preparing to publish a prevention plan against alcohol abuse. However, President Emmanuel Macron's advisor at the Élysée on the issue, Audrey Bourolleau, herself used to be a lobbyist for this powerful sector until last year. Yet despite this apparently glaring conflict of interest, the advisor has continued to be involved in the issue. Antton Rouget reports.
Ten men, including a former gendarme, have been arrested across France for their suspected role in a plot to attack Muslims. Mediapart can reveal that one of the suspects had been setting up his own laboratory to make explosives. Matthieu Suc, Marine Turchi and Jacques Massey report on the story behind the dramatic arrests and the murky world of the far-right in France.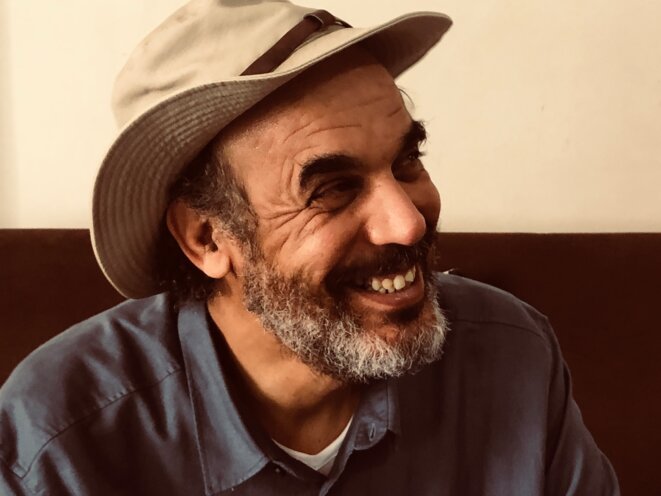 Samir Shegwara, who has unearthed key documents relating to the bombing of a French airliner in 1989. © Mediapart
The recent revelations by Mediapart about the secret plot by Nicolas Sarkozy's followers to clear the name of a Libyan spy chief owe a great deal to one man: Samir Shegwara. It was this city councillor from Libya who sifted through the regime's old archives after the fall of Colonel Muammar Gaddafi in the 2011 revolution. There he unearthed key documents about the bombing of the UTA DC 10 carried out by Libyans in 1989, and about the subsequent efforts by Sarkozy's team to help the man convicted over the terror attack - Gaddafi's brother-in-law and security chief Abdullah Senussi. Mediapart went to meet him. Fabrice Arfi and Karl Laske report.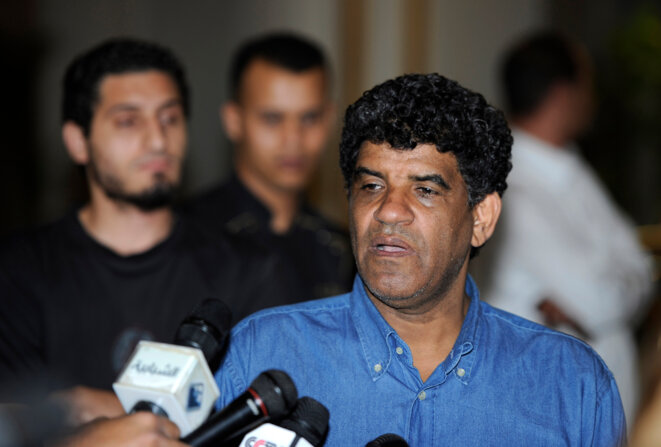 Security chief Abdullah Senussi in August 2011, just before the fall of the Libyan regime under Colonel Muammar Gaddafi. © Reuters
According to documents gathered by an elected official in Tripoli, in 2005 Nicolas Sarkozy's close friend and personal lawyer Thierry Herzog offered to get an arrest warrant and conviction against a senior Libyan official – who was blamed for a terrorist attack - quashed. The man in question, Colonel Muammar Gaddafi's brother-in-law and security chief Abdullah Senussi, had been jailed for life in his absence for masterminding the 1989 bombing of a French UTA airline DC10 passenger plane over Niger, in which 170 people lost their lives. The documents, seen by Mediapart, also show that Herzog was taken to Tripoli to discuss the affair by Francis Szpiner, the lawyer for the victims of the attack, though the latter has denied making the trip. The revelations point to a potential quid pro quo to explain why the Libyan regime would have been willing to help fund Sarkozy's 2007 presidential campaign, claims over which the former president is being investigated. Karl Laske and Fabrice Arfi report.
President Emmanuel Macron's recent reference to the "shedloads of dosh" that the state pays out in benefits has sparked a lot of discussion about money in France. The controversial phrase was followed by revelations about a huge payout awarded to the outgoing chief executive of a major French company, a controversy over the cost of presidential crockery and a mini-row over footballers' pay. But as Hubert Huertas explains, how people in France react to discussions about money depends on where that money comes from - and who is receiving it.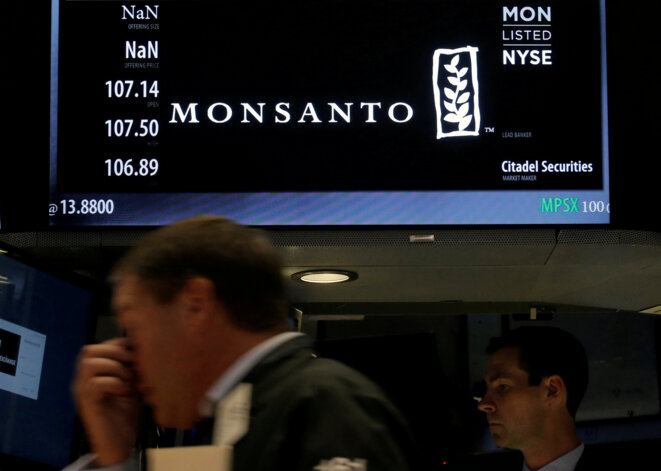 Monsanto shares tracked on the New York Stock Exchange © Reuters.
Glyphosate, the compound used in the herbicide Roundup manufactured by US agrochemical corporation Monsanto, which earlier this month was acquired by German pharmaceuticals and chemicals giant Bayer, is suspected by several scientific studies of being carcinogenic, and notably of causing non-Hodgkin lymphoma. But now a French couple have launched a lawsuit against the firm over serious malformations of their son's digestive and respiratory systems which they argue was caused by his mother's exposure to glyphosate in the early weeks of pregnancy. Crucially, they say that Monsanto knew of the compound's potential dangers, but failed to warn of them in product labelling. Dorothée Moisan reports.