Interior minister Christophe Castaner's false claims on Twitter on May 1st.
A newly introduced French law designed to combat the proliferation of false information on social media which may manipulate elections was tested this month for the first time, but not in the manner the government foresaw when it devised the legislation. Two communist politicians lodged a demand, under the articles of the law, for the removal of a message posted on Twitter by French interior minister Christophe Castaner, who falsely claimed that May Day demonstrators had attacked a Paris hospital and its staff. Géraldine Delacroix reports on how they lost their case, but won their demonstration that the law, as they put it, "serves no purpose".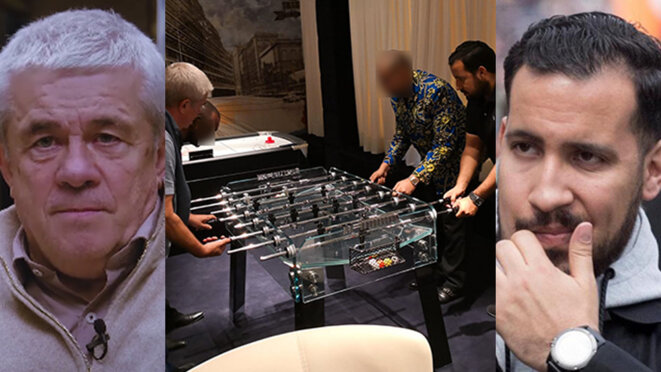 Jean-Louis Haguenauer, left, and Alexandre Benalla at a château in the Dordogne in August 2018. © Document Mediapart
In the unfolding saga of the Benalla affair, which involves President Emmanuel Macron's sacked security aide Alexandre Benalla, one man played a key role in the shadows. He is French middleman Jean-Louis Haguenauer, the man behind the Russia security contract negotiated by Benalla while the latter was still working as a key aide at the Élysée. Mediapart can reveal how over a period of 30 years Haguenauer cultivated a network of contacts in Russia, including close links with the Russian secret services. Fabrice Arfi, Antton Rouget and Marine Turchi report.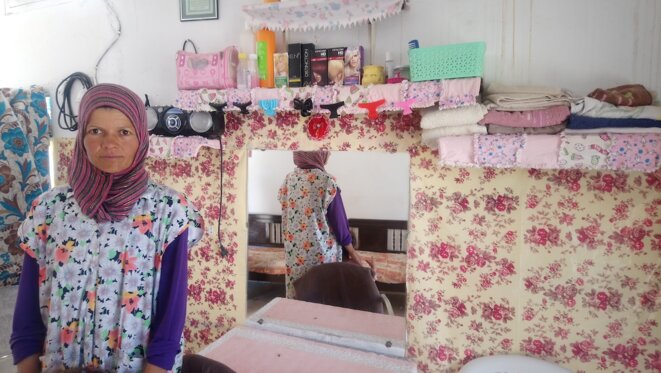 Rebah standing in front of her sister's makeshift hairdressing salon. © LB
A number of fatal road accidents in April 2019 highlighted the plight of many female agricultural workers in the North African country. These women, who have long been regarded as a source of cheap exploitable labour and many of whom live in poverty, are effectively forced to take perilous journeys in the backs of pick-ups and lorries to their place of work. They are now hoping for changes in their work and living conditions. Lilia Blaise reports.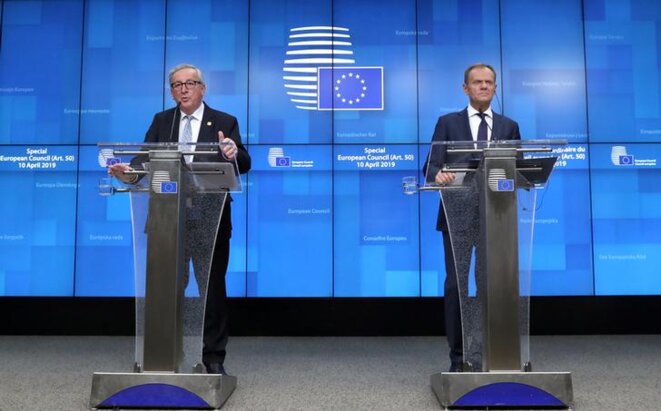 Well-paid: Commission president Jean-Claude Juncker, left, and Donald Tusk, president of the European Council. © Reuters
A communist candidate in the forthcoming European Parliament elections in France recently called for Commission president Jean-Claude Juncker's salary to be drastically reduced. At the same time Mediapart has examined the high levels of pay and other benefits enjoyed by the civil servants who work in the Brussels-based bureaucracy. In all some 60,000 or so officials work for the EU, a number of whom have told Mediapart that their salaries are justified. Quentin Ariès reports.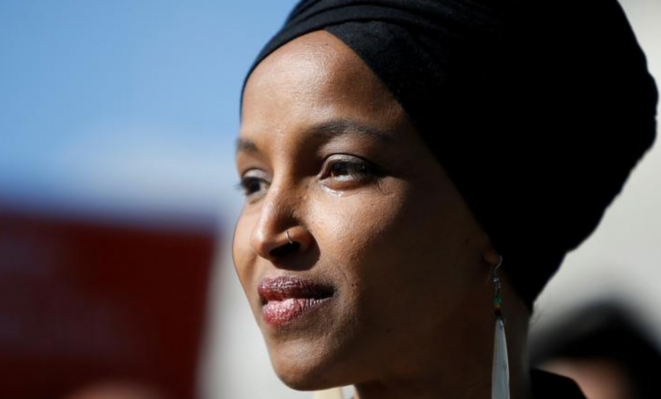 Ilhan Omar. © Reuters
US Congresswoman Ilhan Omar, elected to the House of Representatives last November, has since become a focal target for President Donald Trump and many among of the American Right. Arriving in the country as a child with her refugee family from Somalia, obtaining US nationality at the age of 17, she has engaged a political career as an outspoken, hijab-wearing Muslim politician who espouses radical-left policies. She also denounces American support of the Israeli government, and her controversial comments on that subject and the place of Muslims in US society have prompted death threats and accusations of anti-Semitism. Just what does Ilham Omar really represent, and what is behind the virulent campaign by Trump and his allies over recent months to make her a political pariah? Mediapart's US correspondent Mathieu Magnaudeix reports.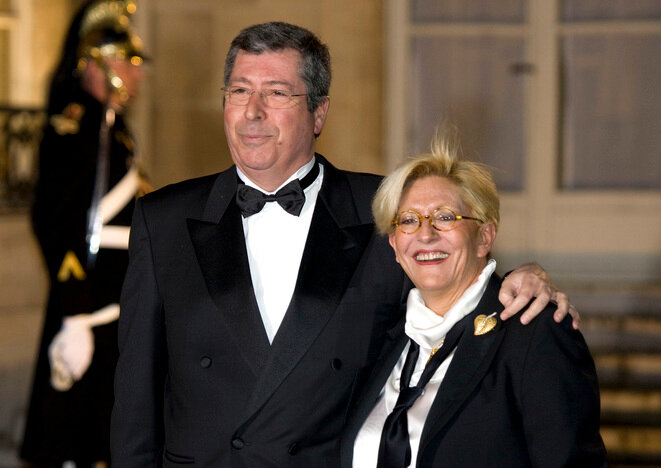 Patrick and Isabelle Balkany at the Élysée, March 11th 2008. © Reuters
On Monday May 13th 2019 the mayor of a wealthy Paris suburb, Patrick Balkany, and his wife Isabelle Balkany went on trial in the French capital for offences including tax fraud and money laundering. They are accused of having hidden some 13 million euros from the tax authorities, and prosecutors say they are the true owners of luxury properties in France, the Caribbean and Morocco. Alongside them on trial is lawyer Arnaud Claude who, like the Balkanys, is a personal friend of former president Nicolas Sarkozy as well as having been his partner in a law firm. Mediapart's legal affairs correspondent Michel Deléan sets the scene on a high-profile trial.
Two French tourists who were taken hostage earlier this month while exploring the Pendjari national park in Benin, when their guide was murdered, arrived back in France on Saturday. They were freed from a location in nearby Burkina Faso by a special forces operation on Friday, during which two French marines lost their lives. The dramatic events have highlighted how jihadist groups have recently begun seizing control of swathes of this region of West Africa, taking advantage of a growing resentment among sections of the population against state authorities. Rémi Carayol reports.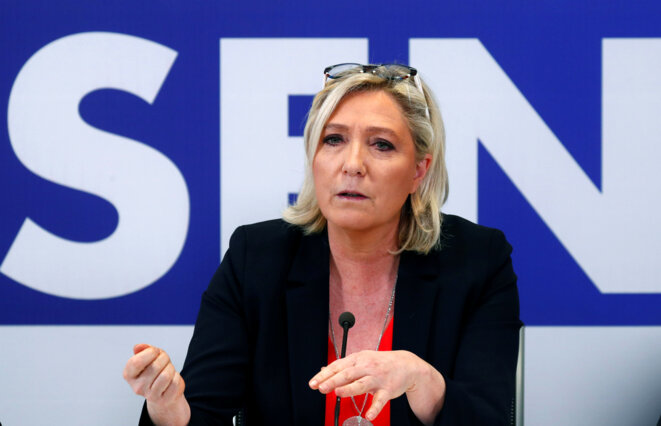 Far-right Rassemblement National party leader Marine Le Pen. © Reuters
To fund its campaign for this month's European Parliament elections, the French far-right Rassemblement National party (the renamed Front National) has raised around 4 million euros through so-called "patriotic" loans from its members and supporters, to who it has promised a 5% interest rate. The party will submit the amounts raised, with interest, in its application for a post-election refund of campaign spending that is granted to parties and paid out of the public purse. The generous interest payments paid to its lending members and supporters will cost the taxpayer around 200,000 euros, and the party says it plans employing the same strategy in future elections. Marine Turchi reports.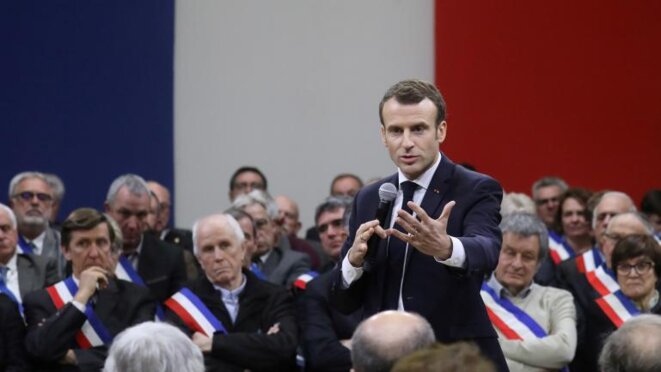 President Emmanuel Macron speaking to 600 mayors at Souillac in south-west France, January 18th 2019. © Reuters
The fabricated claim that the Pitié-Salpêtrière hospital in Paris was attacked by protestors during the traditional May Day demonstrations was a lie too far by a government that denies the reality of its own unpopularity, writes Mediapart's publishing editor Edwy Plenel. Its downward authoritarian spiral, he argues, is making it an accomplice in the destruction of democratic ethics.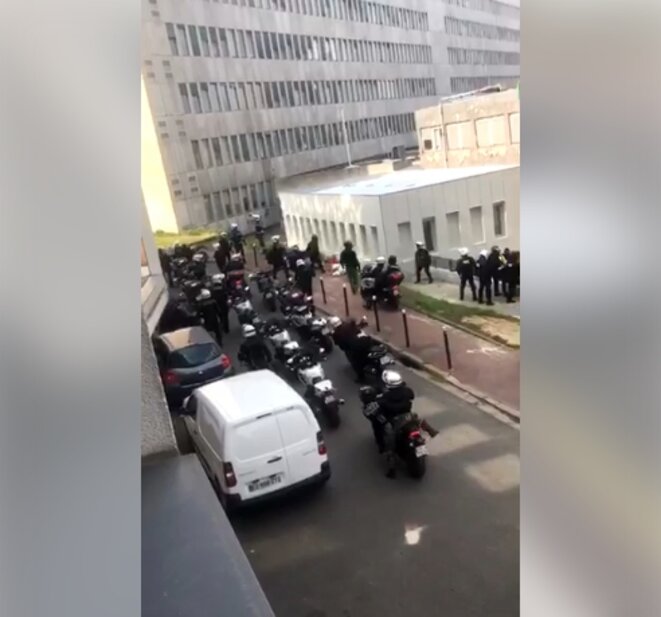 Police on motorbikes inside the grounds of Pitié-Salpêtrière hospital, May 1st 2019.
The Pitié-Salpêtrière hospital in Paris has been at the centre of a major controversy after incidents that took place there in the aftermath of this year's annual May Day demonstrations. Throughout the evening of May 1st and into the following morning, several members of the government and senior health managers in Paris insisted the well-known hospital had been "attacked" by violent demonstrators. Yet in fact there was no such attack: instead, a few dozen protestors sought refuge in the hospital's buildings to escape police tear gas and charges. There was no threatening behaviour from protestors towards hospital staff and none of them damaged the premises. However, some were later hit by the police. Now interior minister Christophe Castaner has formally retracted his use of the word "attack". Dan Israel reports.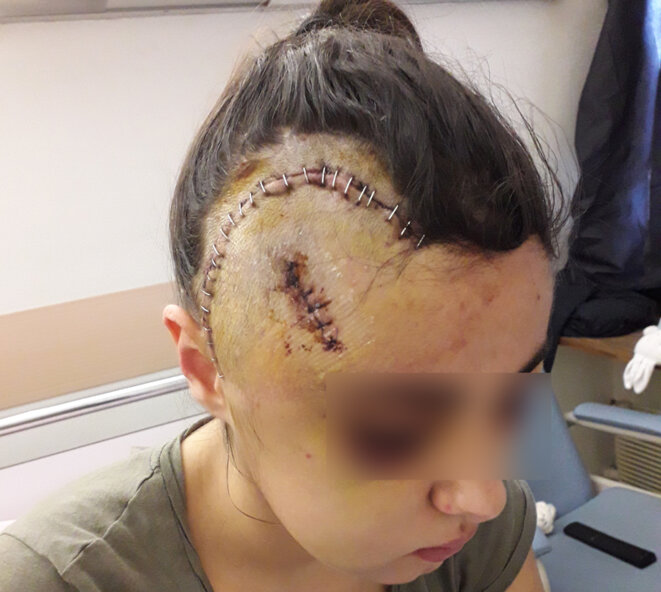 'Maria', aged 19, after her emergency operation following the incident in Marseille. © Mediapart
On Tuesday April 30th 2019, a 19-year-old woman formally lodged a criminal complaint with the Marseilles prosecution services against unnamed persons for attempted murder, aggravated assault and failure to assist a person in danger. This followed an incident on December 8th 2018 when, on the fringes of a demonstration by 'yellow vest' protesters in the southern French port city, 'Maria' – not her real name – was kicked in the head and struck with batons by police officers, according to several witnesses, as she lay injured on the ground. She suffered a skull fracture and brain damage. Pascale Pascariello reports.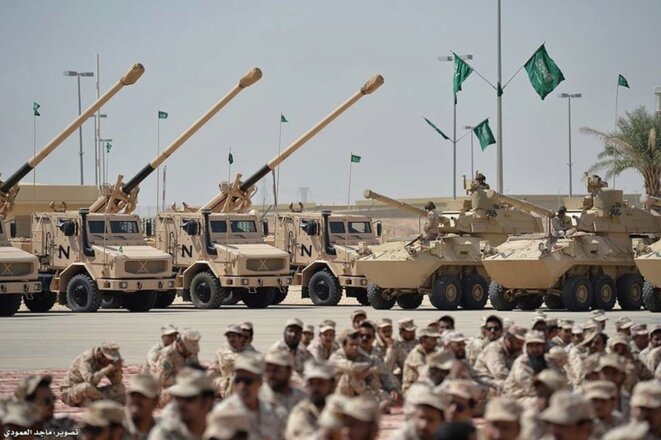 A Saudi army display of French-made CAESAR howitzers (left), one of the most lethal artillery weapons in existence. © DR
Two journalists from the French online collective Disclose, dedicated to investigative reporting, have been summoned for questioning this month by France's internal intelligence agency, the DGSI, following their revelations of the massive use of French-made weapons in the devastating war in Yemen. Together with a journalist from state broadcaster Radio France, they are officially suspected of "compromising national defence secrecy", an offence that can carry a five-year jail term. In reality, the journalists exercised their professional duty to inform the public of a confidential military report that demonstrates how the government has concealed the truth of the deployment of French-made arms in Yemen by a Saudi-led coalition accused of war crimes.

French sociologist Élodie Lemaire spent 16 months alongside various different professionals involved in CCTV surveillance in a town in northern France. The result is a book that highlights both the myths and realities of video surveillance. It reveals a technology that is limited in its impact by both technical issues and power struggles between judges, the police and CCTV operators. Jérôme Hourdeaux reports.