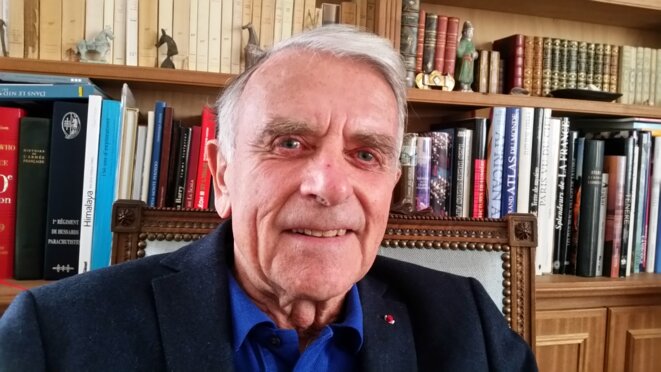 'A fault that led to genocide': former French general Jean Varret. © Benît Collombat, de la cellule investigation de Radio France
Former army corps general Jean Varret is the most senior French officer yet to criticise France's actions in the East African state of Rwanda in the years immediately preceding the 1994 genocide in the country. Interviewed as part of a joint investigation by Mediapart and Radio France into the events 25 years ago, Varret denounced the role and "faults" of a "military lobby" directing French policy, and how the warnings of the horror to come were ignored by his military and political masters.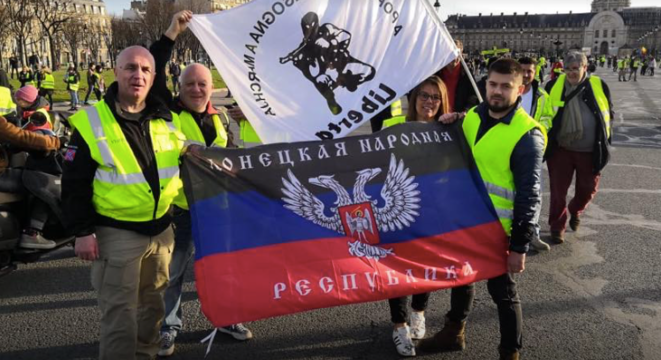 Screen grab from the Facebook page of Sergei Munier, a follower of former soldier Victor Lenta, at a 'yellow vest' protest. © DR
When President Emmanuel Macron spoke to a group of journalists at the end of January this year he claimed there were "40,000 to 50,000 extreme militants" stirring up the 'yellow vest' protests, and he warned that violence was being orchestrated by political hardliners. Yet at the very same time the president's own intelligence services were producing an analysis which came to precisely the opposite conclusion. According to those security agencies, the ultra-right and ultra-left are "virtually non-existent" in the protest marches. Matthieu Suc reports on the president who appears to be ignoring or contradicting his own secret services.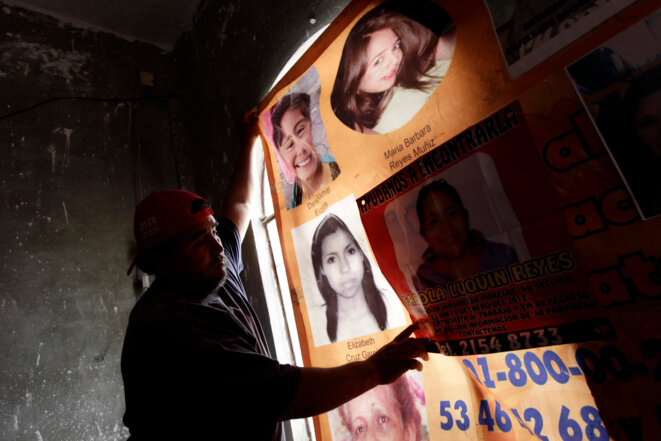 In April 2013 a man displays the photos of women who have died or disappeared in Ecatepec, Mexico. © Henry Romero (Reuters)
Figures show that in the month of January more than ten women a day were murdered in Mexico. In some areas of the country, say women's rights campaigners, women are disposed of like "a piece of garbage". Meanwhile to the dismay of local associations the new left-wing government in the country is not treating the issue as a priority. Marie Hibon reports on the appalling situation facing many women in Mexico.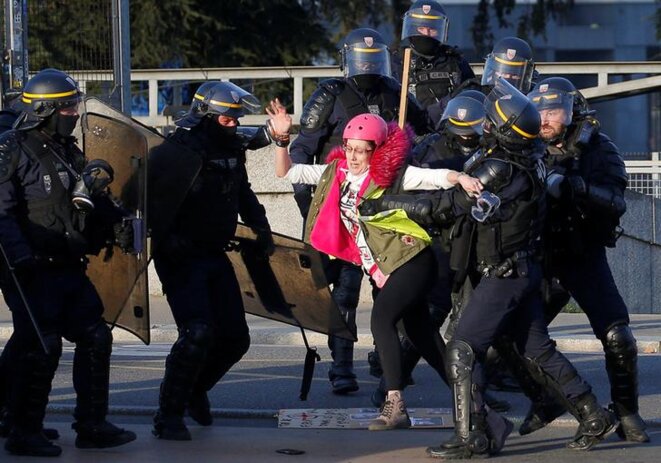 Scenes at a 'yellow vest' protest in Nantes in western France on February 16th 2019. © Reuters
The United Nations has followed the European Parliament in criticising the policing of some demonstrations staged by 'yellow vest' protestors in France. The UN's High Commissioner for Human Rights condemned what she called the "excessive use of force" used by the police on some occasions. The criticism came after interior minister Christophe Castaner's terse response to opposition MP Loïc Prud'homme after the latter was hit with a baton during a yellow vest protest last Saturday March 2nd in Bordeaux. Carine Fouteau reports.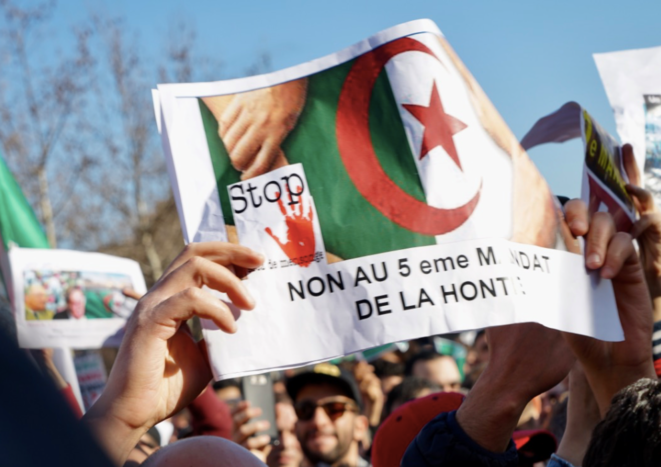 A protest in Paris against a fifth term of office for Algerian president Abdelaziz Bouteflika. © Rachida El Azzouzi
Franco-Algerian economist El Mouhoub Mouhoud has talked to Mediapart about the economic and social origins of the current Algerian revolt. He criticises the inertia of the regime under President Abdelaziz Bouteflika, which has put off structural reform and driven the country into an economic and social dead end. Rachida El Azzouzi reports.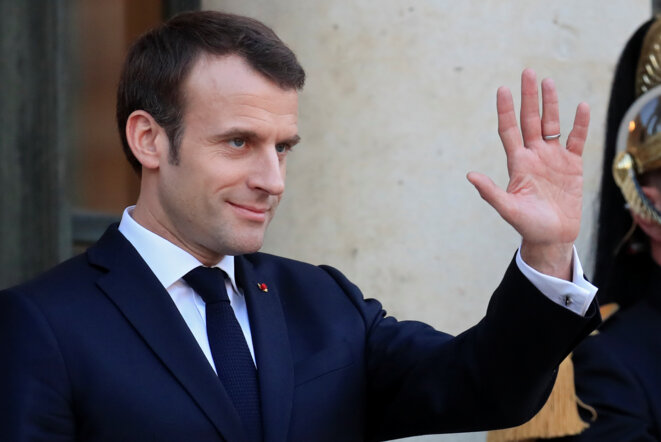 President Emmanuel Macron on February 27th 2019. © Reuters/Gonzalo Fuentes
Speaking during a recent debate with local councillors President Emmanuel Macron insisted: "No programme for a return of jihadists has today been drawn up." Yet, as Mediapart can reveal, officials at the ministries of Defence, Foreign Affairs, Interior and Justice have in fact been working since the autumn of 2018 on plans for the return of French jihadists held by Kurds in Syria. Matthieu Suc reports on the French government's change of heart.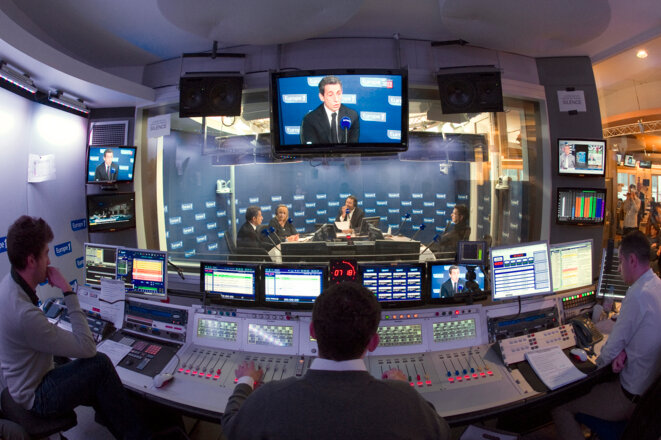 Europe 1's studios on March 14th 2012. © Reuters
For nearly 20 years the privately-owned French radio station Europe 1 kept files and stored information on more than half a million listeners, sometimes with their details accompanied by insulting comments. This was detailed in a 2017 report by the French data watchdog the Commission Nationale de l'Informatique et des Libertés (CNIL) which has remained confidential but which has been seen by Mediapart. As a result of the report the radio station was given an official warning but the matter was never referred to the prosecution authorities, nor did Europe 1 have to pay a fine. Lou Syrah reports.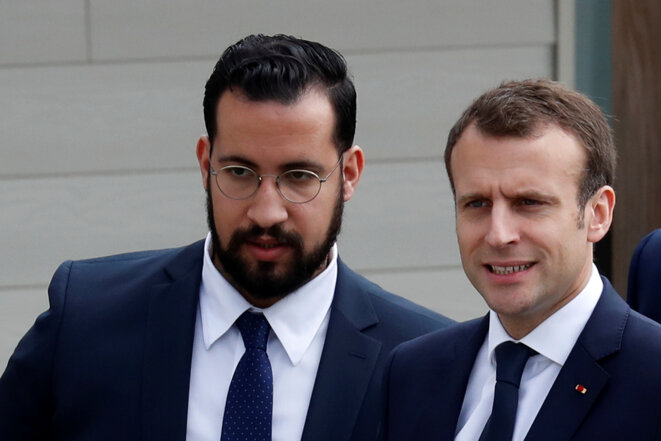 Alexandre Benalla and President Emmanuel Macron during a visit to Normandy April 12th 2018. © Reuters
Mediapart is not a back-room intelligence agency but a news-gathering organization. We do not spy on anyone nor do we install secret microphones, writes Mediapart publishing editor Edwy Plenel. We are content with revealing information in the public interest while respecting press laws. That is true in the current affair involving President Emmanuel Macron's security aide Alexandre Benalla just as it was in the earlier Bettencourt, Sarkozy-Gaddafi and Cahuzac affairs, he says.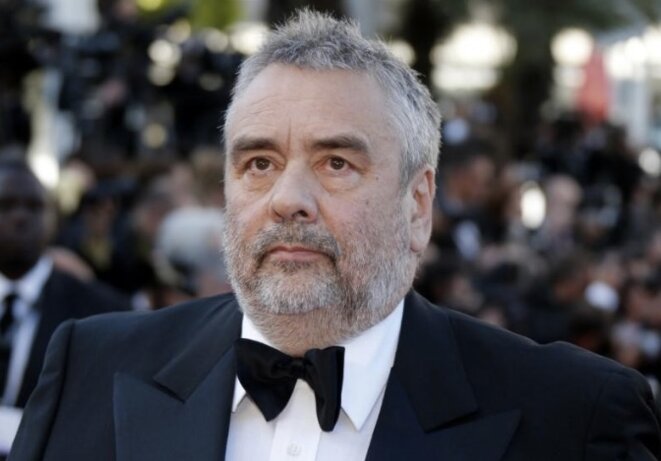 Luc Besson at the 69th Cannes Film Festival on May 20th 2016. © Reuters
The prosecution authorities in Paris have announced that after an preliminary investigation they will not pursue allegations of rape made against the well-known film director and producer. However prosecutors say that on February 21st 2019 they started another preliminary probe concerning the film producer after receiving a "report concerning acts of sexual assault". Luc Besson denies all the claims. Marine Turchi reports.
France is to supply the Libyan navy with six speedboats destined for coastguard operations to intercept migrants attempting to cross the Mediterranean to Europe. The move was described as "scandalous" by medical aid NGO Doctors without Borders, which underlined the horrific fate that awaits intercepted migrants, who are placed in notorious internment camps in Libya. A recent report by UN agencies denounced the camps for practices of violence, torture and rape, and solemnly called on EU countries to ensure they give "no support" to the Libyan coastguard that "contributes to bringing rescued migrants and refugees back to Libya".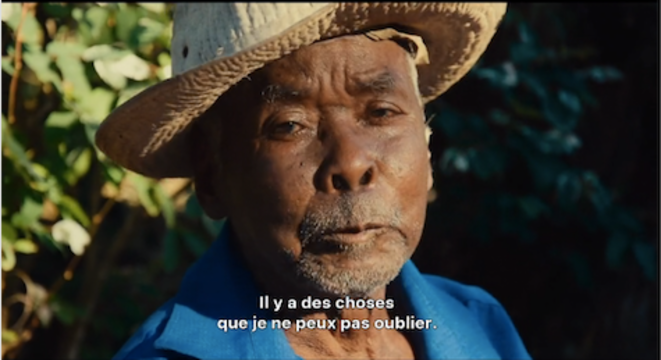 'There are things I cannot forget': the 1947 uprising in the words of those who lived through it.
French cinemas began this month showing a documentary film telling the story, with first-hand witness accounts, of a 1947-1948 pro-independence uprising against French rule in Madagascar. Fahavalo, directed by French-Madagascan filmmaker Marie-Clémence Andriamonta-Paes, is the first feature film-length documentary of the events to be screened in cinemas, and includes numerous interviews with former members of the rebel movement, which was brutally crushed by the French army with the loss of tens of thousands of lives, variously estimated at between 30,000 and 89,000. Fanny Pigeaud interviews the director and returns to the events which for many decades officially remained a buried and unrecognised tragedy.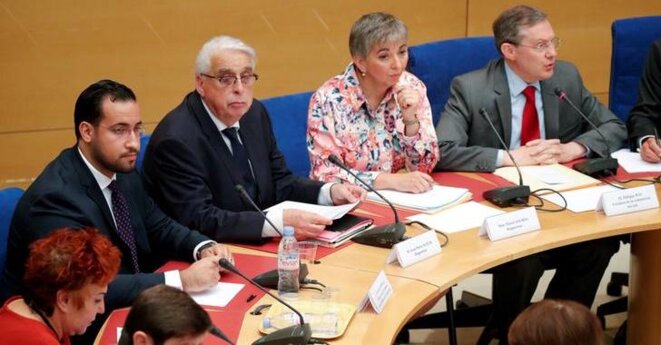 Alexandre Benalla (left) appearing before the French Senate's commission of inquiry, September 19th 2018. © Reuters
A damming report published this week by a French Senate commission of inquiry set up to investigate the scandal surrounding President Emmanuel Macron's disgraced former security aide Alexander Benalla was dismissed on Thursday by French Prime Minister Édouard Philippe as being politically motivated. The senators found that the events behind the scandal, which began when Benalla was filmed assaulting people on the sidelines of a May Day march last year, and which have been followed by Mediapart's revelations that the maverick aide has been negotiating personal security deals worth 2.2 million euros with Russian oligarch's close to the Kremlin, are the result of "major failings" at the heart of the Élysée Palace, which placed at risk "the security of the head of state and, beyond this, the interests of our country".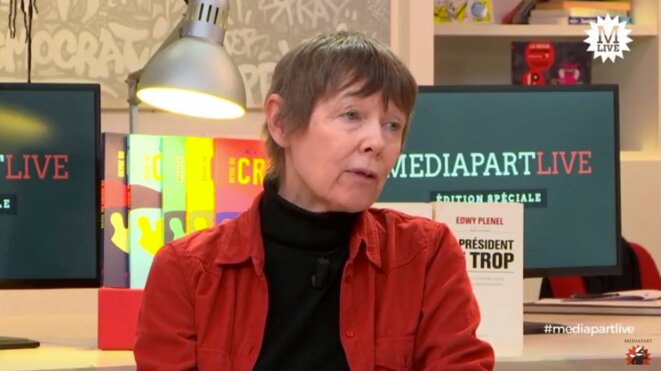 Nonna Mayer during a 'Mediapart Live' debate in 2017. © Mediapart
Several rallies denouncing anti-Semitism in France were held on Tuesday evening in Paris, in reaction to a recent spate of anti-Semitic acts across the country, the latest of which was the desecration overnight Monday of tombstones in a Jewish cemetery near the eastern city of Strasbourg. Meanwhile, official figures show a 74 percent year-on year rise in anti-Semitic acts recorded by police in France in 2018. Mediapart asked Nonna Mayer, a specialist in anti-Semitism and emeritus research director with France's national scientific research centre, the CNRS, for her insight into the growth of anti-Semitic acts recorded in the country, her analysis of the different motives behind the anti-Semitism, and her views on how best to respond to the problem.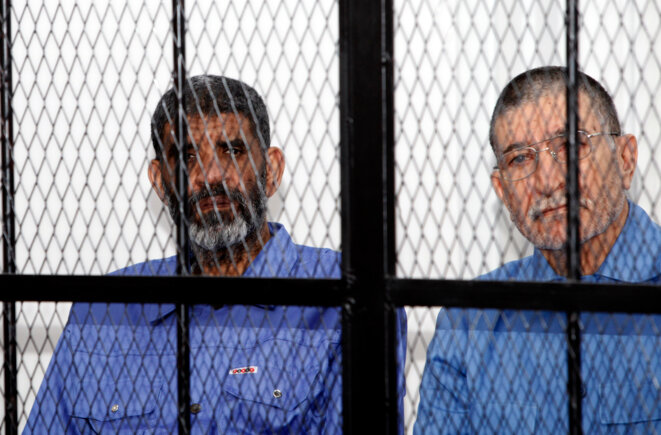 Mohamed Abdulla Senussi (left) during his trial in Tripoli in April 2014. © Reuters
As part of their investigation into the suspected funding by the Gaddafi regime in Libya of Nicolas Sarkozy's 2007 presidential election campaign, two French judges travelled to Tripoli earlier this month when they questioned, for the first time face-to-face, Gaddafi's former spy chief, and brother-in-law, Mohamed Abdulla Senussi. Mediapart has gained access to extracts from the statements provided by Senussi, who detailed how he oversaw the payment of 7 million euros for Sarkozy's campaign, as ordered by Gaddafi. He also confirmed that, as part of the deal, the former French president's personal lawyer and friend Thierry Herzog was involved in moves to overturn an international arrest warrant issued against Senussi after his conviction in absentia by a Paris court for his part in the blowing up of a French airliner in 1989.