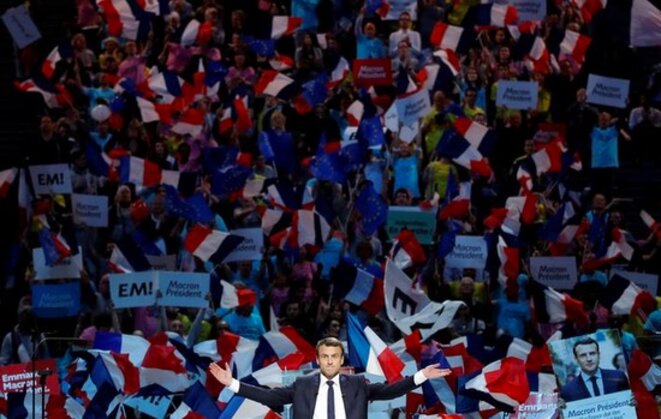 Emmanuel Macron just a few days before the first round of the election. © Reuters
The elimination of the candidates for the two main parties of government, centrist Emmanuel Macron coming top and the spectacular breakthrough by radical left Jean-Luc Mélenchon and his Unbowed France movement constitute a political upheaval without precedent since 1958. After Sunday's first-round French presidential election vote, each political camp is now talking about a complete realignment of the political battlefield, and everything needs to be rebuilt. This is excellent news, argues Mediapart's editor François Bonnet.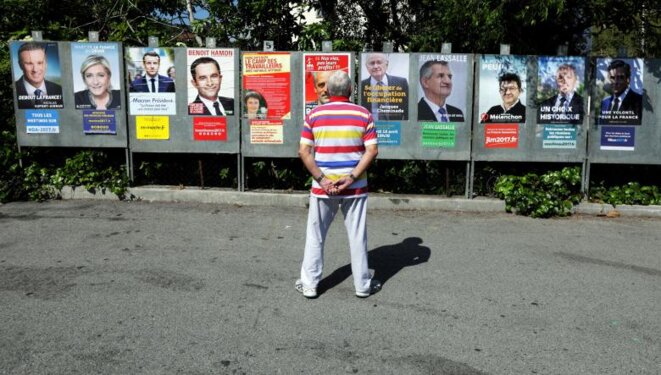 Campaign posters of the 11 candidates in southern France. © Reuters
Maverick centrist Emmanuel Macron has come first and far-right leader Marine Le Pen second in Sunday's first-round voting in France's presidential elections, setting up a knockout second-round contest between the two on May 7th. While the final results are yet to arrive, conservative candidate François Fillon and radical-left Jean-Luc Mélenchon were neck-and-neck in third and fourth place respectively. Socialist Party candidate Benoît Hamon came fifth with about 6% of the vote, a historically low figure for his party. Follow the results, reactions and analyses as they happened throughout the evening. Reporting by Graham Tearse and Michael Streeter.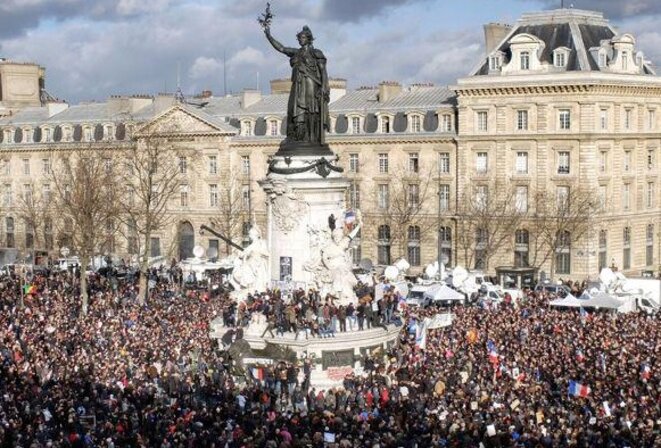 A rally at the Place de la République in central Paris.
The good news to arise out of the French presidential election campaign is that it has accentuated the crisis of the French presidential system, argues Mediapart's publishing editor and co-founder Edwy Plenel. The bad news is that it is being played out like a game of Russian roulette. What will be the final result is all the more uncertain because of the potential influence of events like Thursday's terrorist attack in Paris. Which is why, aside the vote itself, we must above all trust in the role of society and the mobilisation of citizen movements.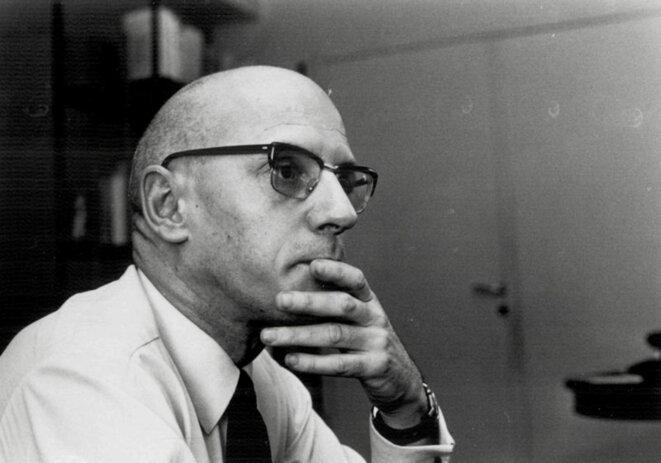 Michel Foucault, described by the CIA as 'France's most profound thinker'.
A 1985 Central Intelligence Agency research document now released under the US Freedom of Information Act, shows how agents of the American spy agency closely followed the complex and influential works of the high priests of post-war French intelligentsia such as Michel Foucault, Jacques Lacan and Roland Barthes, while they placed Jean-Paul Sartre under especial surveillance. Their aim was to encourage the divisions among intellectuals of the French Left and to fuel a global cultural war. Political theorist Gabriel Rockhill details and analyses the highbrow operation led by an agency more usually associated with assassinations and the covert manipulation of governments.
With just days to go before the first round of the French presidential elections, radical-left candidate Jean-Luc Mélenchon is mounting a serious challenge to the frontrunners, with opinion polls this week placing him neck-and-neck against conservative candidate François Fillon, and ever closer to the far-right's Marine Le Pen and centrist Emmanuel Macron, the longstanding favourites now losing ground. Christophe Gueugneau followed the firebrand's last major meeting this week, when Mélenchon, who wants to install a Sixth Republic with stronger powers for parliament, a system of regular referenda, and a renegotiation of EU treaties, attempted to reassure voters that he is not the anti-democratic revolutionary his detractors claim him to be.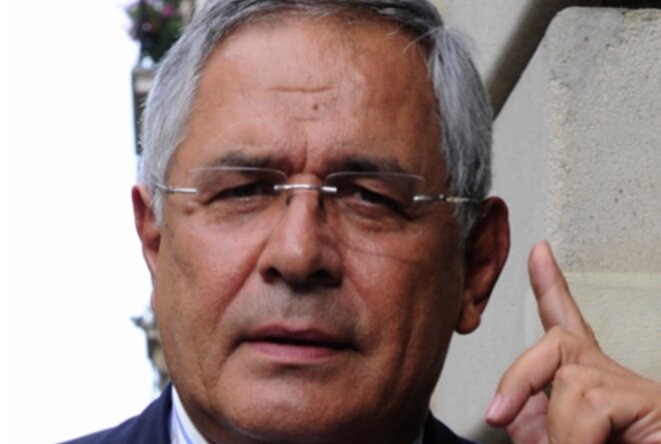 Robert Bourgi. © Reuters
Lawyer Robert Bourgi, 72, is a veteran figure of "la Françafrique", the once-rife secret and corrupt network of relations between successive French and despotic African governments, which included the illegal funding of French politicians and parties in return for favours and protection. His name resurfaced last month in the scandal-hit presidential election campaign of conservative candidate François Fillon, when Bourgi revealed it was he who offered Fillon two expensive tailor-made suits, raising further questions over Fillon's probity and political independence. In this interview from Beirut, where he is sitting out the rest of the election campaign, Bourgi gave Mediapart his version of his relationship with Fillon, who he says asked him to deny being a benefactor, and lifts the lid on the murky practices in French politics. His account offers an insight into decades of political corruption.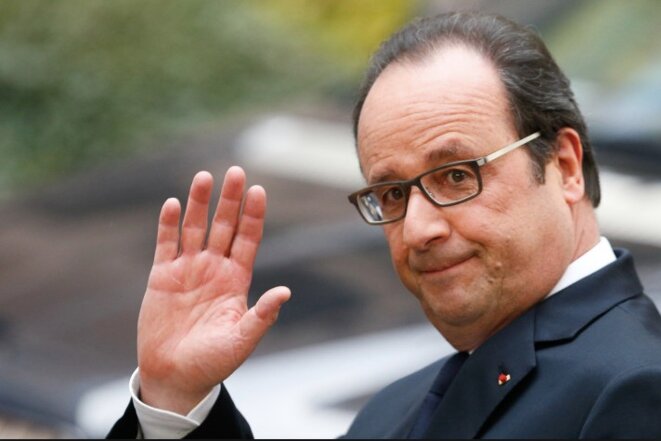 Au revoir, or 'Salut l'artiste!': François Hollande.
As he prepares to leave office with the approach of the presidential elections, François Hollande is faced with the track-record of his term as head of state, and it is a vertiginous one argues Mediapart political commentator Hubert Huertas. He leaves behind him a Socialist Party in tatters and while handing his support to Emmanuel Macron, his former advisor and economy minister, who slammed the door in Hollande's face to run for the presidency on a centrist ticket.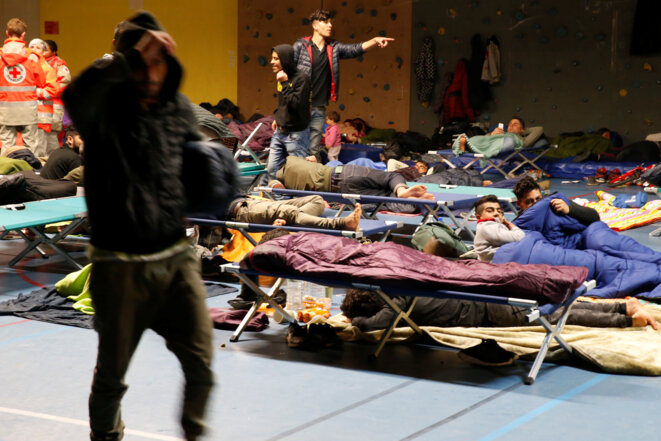 Displaced migrants from the destroyed Grande-Synthe camp were offered shelter inside one of the town's gymnasiums. © Reuters
A migrant camp close to the Channel port of Dunkirk, in north-east France, which housed about 1,500 people in wooden sheltered accommodation, was razed to the ground in a huge blaze on Monday that was started during fighting between groups of Iraqi Kurds and Afghans. The events have further fuelled anti-immigrant rhetoric from candidates campaigning in the French presidential elections, and placed in question the outgoing socialist government's already reluctant support for the site. But, as Carine Fouteau reports, the local mayor behind the creation of the camp, which opened only last year, has pledged to rebuild it.
The decision by United States president Donald Trump to launch air strikes against the regime in Syria in response to the use of chemical weapons has created waves in France's election campaign. Most of the presidential candidates have been critical of the unilateral American action. Two notable exceptions are Socialist Party candidate Benoît Hamon and, to a lesser extent, the independent candidate and favourite Emmanuel Macron. Lénaïg Bredoux reports on how the candidates for the Elysée have reacted to the Syrian crisis.
Bullets and threatening letters have been sent to four judges plus journalists at two media organisations, including Mediapart. Of the judges who have been singled out, one is the head of the national financial crimes prosecution unit, and the other three are the judges who have been designated to investigate the 'fake jobs' allegations involving right-wing presidential candidate François Fillon and his wife Penelope. The other media outlet that received a threatening letter and a .22 calibre Long Rifle bullet was Le Canard Enchaîné, the weekly investigative newspaper that first broke the Fillon story. Matthieu Suc reports.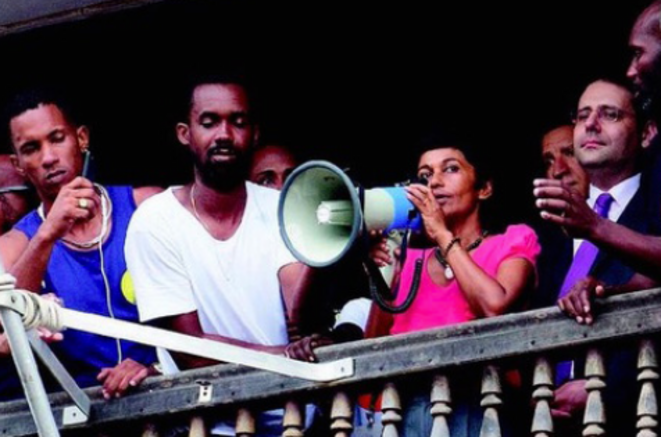 French minister Ericka Bareigts said sorry to French Guiana - but will it herald change? © Eric Bosc
For decades there has been a string of legal and economic initiatives by France aimed at improving the lot of its overseas territories. Yet as the current crisis in French Guiana shows, these measures have failed to have a noticeable impact on the 2.7 million French people who live in those regions. Julien Sartre reports on how an outdated model of development applied to these territories still shows no signs of being updated.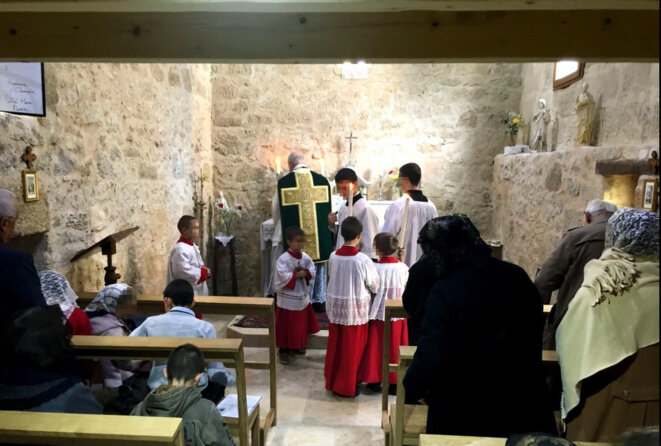 Mass celebrated by Father Philippe Peignot at a chapel near Bordeaux in November 2016. © DR
A Mediapart investigation carried out in partnership with Swedish television station SVT1 and British newspaper The Guardian reveals how a fundamentalist Catholic society covered up several cases of priests accused of sexual assaults. The Society of Saint Pius X also regularly sends offenders to a discreet 'gilded prison' tucked away in the French Alps. Mathieu Martiniere, Mathieu Périsse, Daphné Gastaldi and Ali Fegan report.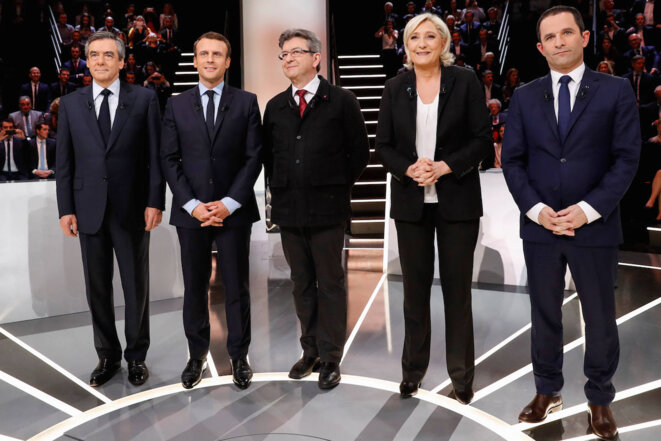 The five main candidates at a televised debate on TF1 on 20th March, 2017. © REUTERS
The chatter about the French presidential election focuses on the likely high abstention rate, the record number of undecided voters, a possible last-minute surge by the Right and whether one can trust the polls. In particular, just under three weeks from the first round of voting, the talk is of how unpredictable and hard to forecast this 2017 election is. But, Hubert Huertas, argues it is no more unpredictable than usual. It is just that when it comes to the mood of voters, the rules have changed.
Despite his much-vaunted election promises, President François Hollande's commitment to end the detention of child refugees and migrants has failed to materialise. In mainland France, 460 minors were detained between 2012-2016 and in the overseas département of Mayotte, in the Indian Ocean, some 20,000 were locked up. The Léonarda scandal – when a Kosovan child on a school trip in France was arrested pending deportation – is just one example of the hardships faced by immigrant minors under the current presidency. Carine Fouteau reports.