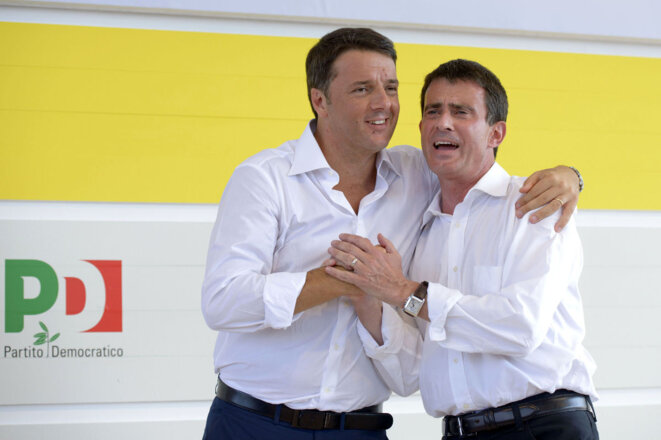 Matteo Renzi (l) and Manuel Valls in September 2014.
Manuel Valls on Monday announced he was resigning as French prime minister in order to run to become the socialist candidate in next year's presidential elections. On the same day, Italian Prime Minister Matteo Renzi announced his resignation following his heavy defeat in a referendum on his proposed constitutional reforms. In 2014, the two men trumpeted their shared vision of "modernising" the European Left. Mediapart editor François Bonnet argues why the fall of Renzi should sound alarm bells for Valls.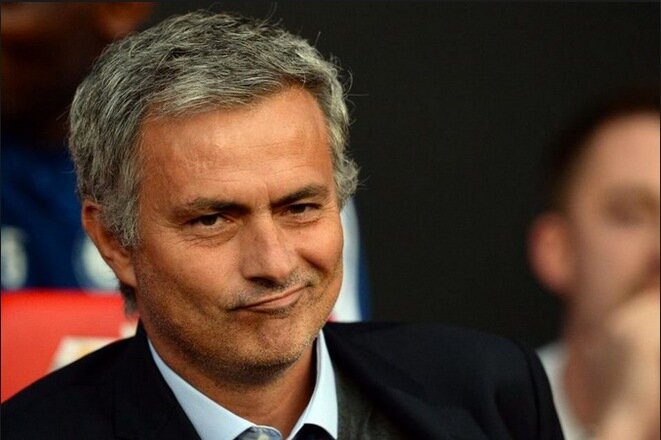 The 'Special One' José Mourinho. © Reuters
The football manager dubbed the "Special One" who is currently in charge of Manchester United hid 12 million euros in Switzerland via an offshore company in the British Virgin Islands that he controlled through a New Zealand trust. Documents from Football Leaks show that José Mourinho hid some information from the tax authorities. As Michael Hajdenberg, Michel Henry and Yann Philippin report, this could lead to potential criminal proceedings against the manager if the tax authorities decide to reopen their files. Mourinho and his advisors strongly deny any wrongdoing.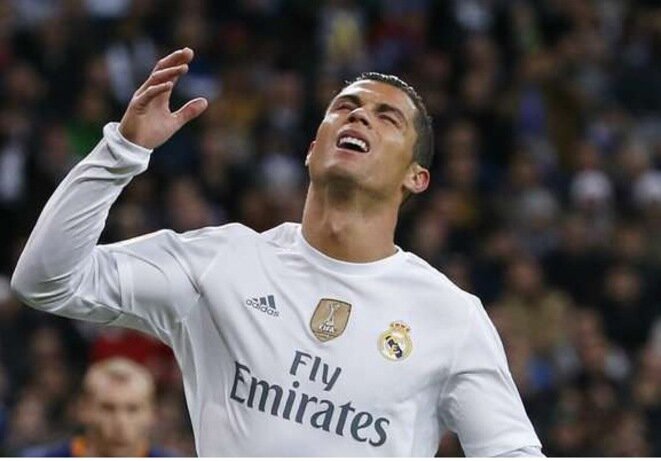 Cristiano Ronaldo. © Reuters
Beginning in 2008, Portuguese football star Cristiano Ronaldo channelled just under 150 million euros earned from commercial deals into the Caribbean tax haven of the British Virgin Islands and in Switzerland, according to documents from the whistle-blowing platform Football Leaks and revealed by Mediapart and its media partners in the European Investigative Collaborations consortium. After first avoiding the scrutiny of the Spanish tax authorities, the Real Madrid player wound down the offshore company involved in the scheme, escaping a potential tax payment of 31 million euros. Michael Hajdenberg, Michel Henry and Yann Philippin report.
Mediapart was present at a public meeting at Nanterre, west of Paris, to discuss the forthcoming presidential election when the news broke that President François Hollande would not be standing for re-election in that contest. Many of those present in the hall were supporters of the Left who had voted for Hollande at the 2012 election. Some were quick to voice their dismay at his presidency's record, while the majority expressed general indifference and the meeting quickly resumed. As Mathieu Magnaudeix reports, it was a sign of just how irrelevant the president had already become to many ordinary voters.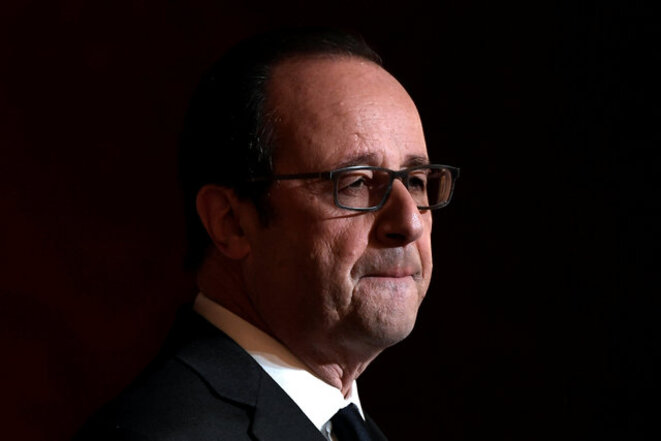 Not seeking re-election: François Hollande. © Reuters
Under attack from within his own political camp, President François Hollande announced on Thursday night that he will not be standing for re-election in France's presidential elections next year. His decision, announced live on television, followed a period of high tension in the highest echelons of the state during which the head of state had come under fire from his own prime minister, Manuel Valls. Mediapart's Lénaïg Bredoux reports on what led the socialist president to take this momentous decision, the first time under France's Fifth Republic that a president has chosen not to seek a new term.
The problem of unemployment is France is well-documented and discussed each month when the latest jobless totals are published. Less well-known, however, is the issue of underemployment affecting people on short-term contracts, in temporary jobs, on workplace experience or those trying to become self-employed. As Mathilde Goanec explains, there are two constant factors in this world of workplace insecurity – a rapid turnover in jobs and ever-greater problems in eventually finding full-time fixed employment.
The crushing win in Sunday's conservative primary by former prime minister François Fillon shows that the French Right is not worried about its electoral opponents, writes Mediapart's Hubert Huertas. In choosing the most hardline candidate with the most radical austerity programme since the end of World War II, right-wing voters have delivered a message of supreme confidence. As far as they are concerned, it is as if left-wing opposition no longer exists. So how, he asks, will the French Left respond?

Crushing win: former prime minister François Fillon will be the Right's candidate in next year's presidential election.
François Fillon will be the conservative candidate in the 2017 presidential election after a crushing victory over his rival Alain Juppé in this Sunday's primary election run-off. With most of the votes declared, the former prime minister has picked up two-thirds of the vote. This emphatic win on the back of a turnout of well over four million voters will give Fillon a huge springboard for next spring's presidential elections. For months Fillon languished in the polls, far behind his former boss Nicolas Sarkozy and the pollsters' favourite Juppé, the 71-year-old mayor of Bordeaux. But in the final days before last week's first round in the primary Fillon's support suddenly surged and he won that contest with more than 44% of the vote. This Sunday's stunning victory has confirmed that surge. In his victory speech Fillon said: "If in 2017 we take things firmly in hand then our country will go far, for nothing can get in the way of a people who want to take their future in their hands." But the 62-year-old faces tough questions ahead about his radical programme for government. These will likely focus on three main areas: his social conservatism, his economic liberalism – including his plan to axe half a million public sector posts – and his foreign policy and in particular his desire for closer relations with Russia. Nonetheless Fillon now stands a good chance of being France's next head of state, given the splits and divisions on the Left and the unlikelihood that France will ultimately vote for the far-right Front National's Marine Le Pen to be President of the Republic next May. Follow the results and reactions in this crucial primary election here.

Left to right: Nicolas Sarkozy, Ziad Takieddine, Claude Guéant, Abdullah al-Senussi and Sarkozy's lawyer Thierry Herzog.
Mediapart is publishing four documents which prove that from 2005 to 2009 Nicolas Sarkozy and his aides tried to extricate Libyan spy chief Abdullah al-Senussi from his legal problems in France where he had been convicted for his involvement in the bombing of a passenger plane over Africa. The same Senussi is suspected of having sent five million euros in Libyan cash to Sarkozy and his chief of staff Claude Guéant before the 2007 presidential election - as revealed by the man who says he physically carried the money, arms dealer Ziad Takieddine. Fabrice Arfi and Karl Laske report.

Money bagman: Ziad Takieddine says he took Libyan cash to Nicolas Sarkozy. © Pedro Da Fonseca/Premières Lignes
In an interview filmed by Mediapart the arms dealer and intermediary Ziad Takieddine has described how he brought three suitcases of cash from Libya to give to Nicolas Sarkozy and his top aide just before the former's successful presidential campaign in 2007. In a testimony that backs up claims that Sarkozy's campaign was part-funded by Colonel Muammar Gaddafi's regime, the Franco-Lebanese businessman says: "I discovered things that should no longer stay hidden." The revelations come as Nicolas Sarkozy makes an enforced exit from French politics after his humiliating defeat in last week's primary to choose the Right's 2017 presidential candidate. Fabrice Arfi, Karl Laske and Nicolas Vescovacci report.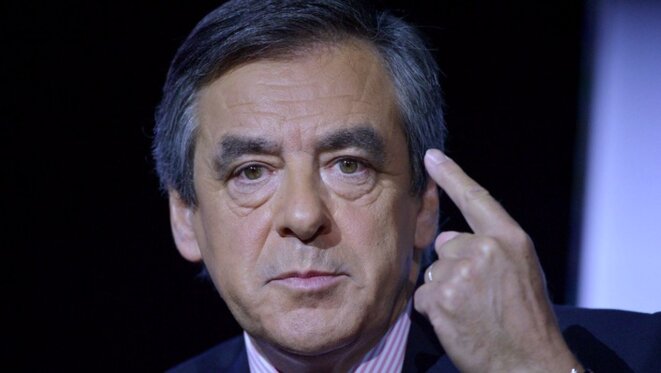 François Fillon is favourite to be the Right's presidential candidate. © Reuters
The frontrunner in the primary election to become the presidential candidate for the French Right and centre is a known admirer of Britain's late prime minister Margaret Thatcher, who was dubbed the "Iron Lady". His economic plans include a strategic and immediate "shock" to the French system; the end of the 35-hour working week, abolition of the wealth tax, increasing the retirement age to 65 and reforming unemployment benefit and workplace rights. As Martine Orange reports ahead of Sunday's crucial second round contest, François Fillon plans to introduce these sweeping changes within the first two months if he becomes president – despite the risk that they would provoke a recession.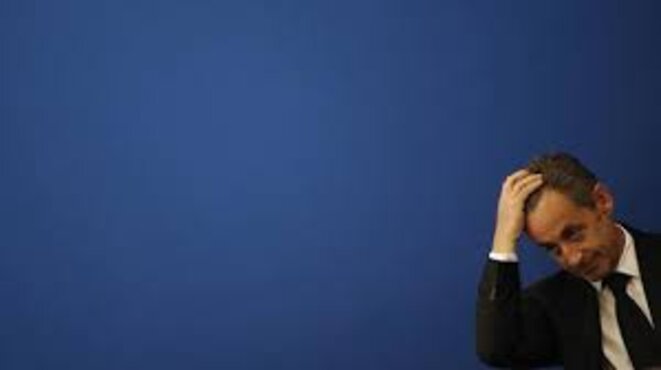 Crushing defeat: the Right's voters have massively rejected their former leader Nicolas Sarkozy.. © Reuters
It is both a defeat and a humiliation. Having finished third in the Right's primary election on Sunday to choose a presidential candidate for 2017 and thus eliminated from the race, former French president Nicolas Sarkozy has seen his political strategy torn to pieces. He has, in effect, been sacked by his own electorate. The unprecedented democratic election on the Right has instead witnessed the victory of hardline conservative and former prime minister François Fillon. Mediapart's editor François Bonnet analyses what led to a tumultuous night in French politics that now seems certain to mark the end of Sarkozy's political career.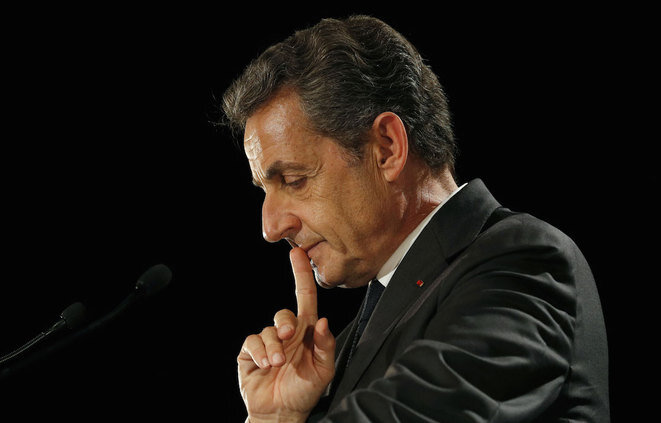 Nicolas Sarkozy now faces the political wilderness. © Reuters
Nicolas Sarkozy was ejected into the political wilderness on Sunday after he was eliminated from his conservative party's first-round primary elections to decide its candidate for the 2017 presidential elections in France. His former prime minister François Fillon emerged the clear leader of the first-round vote on Sunday, trailed in second place by veteran Gaullist conservative and one-time prime minister Alain Juppé. Both Fillon and Juppé will now move on to the knock-out second round of voting next weekend. Former French president Sarkozy, whose 2007-2012 term of office ended with his election defeat to the socialist François Hollande, is now tipped to leave active politics, as he faces the conclusions of a series of corruption investigations in which he is implicated. Follow here the Sunday evening results and reactions.
Funeral costs in France can often be beyond the means of the least well-off and their surviving relatives. In one region an association has teamed up with an insurance company to offer low-cost cover to ensure that the poor can organise a dignified final ceremony. In other areas local associations are naming and shaming local councils in a bid to force them to carry out their legal obligations to provide decent burial arrangements for the most disadvantaged. Mathilde Goanec reports.