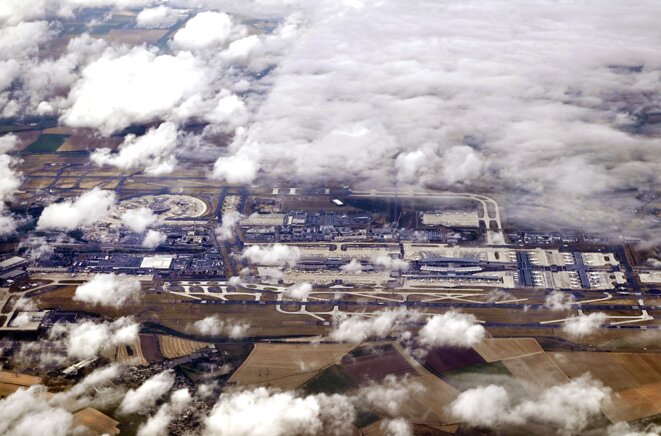 An aerial view of Roissy-Charles-de-Gaulle airport. © MUSTAFA YALCIN / Anadolu Agency via AFP
Over recent years there have been numerous cases of unaccompanied Vietnamese minors who have simply disappeared after arriving in France at the main Paris airport of Roissy-Charles de Gaulle. Although supposed to be placed into the safe care of social services, the children are in fact led away by ruthless people traffickers, to be kept in conditions of slavery. This report was compiled in partnership with the journalistic collective Investigate Europe.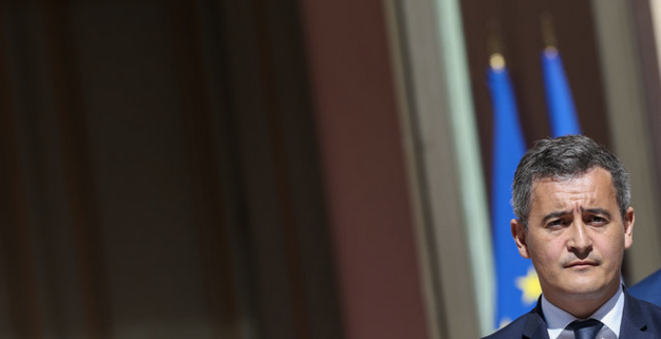 Newly appointed French interior minister Gérald Darmanin. © NurPhoto via AFP
In a French government reshuffle earlier this month, former junior budget minister Gérald Darmanin, under investigation over rape allegations, was given the senior post of interior minister. Darmanin, 37, a loyal ally of former president Nicolas Sarkozy who has been sent for future trial on separate counts of corruption and illegal election campaign spending, has since caused widespread outrage with his comments on the issue of police violence and racial and religious tensions. In this op-ed article, Mediapart publishing editor Edwy Plenel argues why not only Darmanin's appointment should never have taken place, but why he should now be dismissed in the name of the morality required of public office.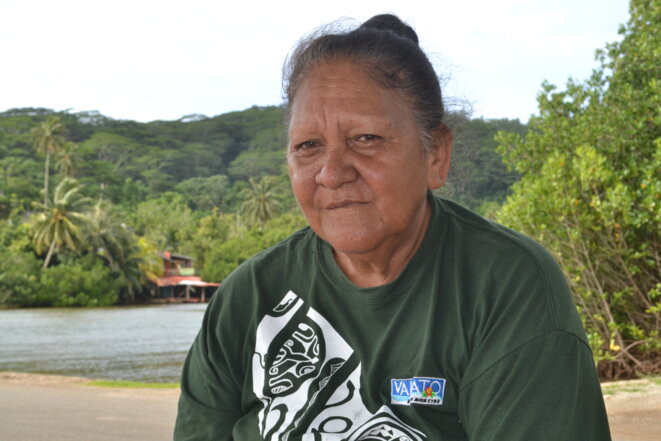 Marguerite Taputu, from the island of Taha'a in French Polynesia, who has suffered thyroid and breast cancer, has never blamed France nor sought compensation for her suffering. © JS
Over a period of three decades beginning in 1966, France detonated 193 nuclear bombs in atmospheric and undergound tests in its overseas territory of French Polynesia in the South Pacific. The vast fallout from the explosions caused tens of thousands of cancers among the local population according to victims' associations, although the true, and possibly much larger, toll remains unknown. Meanwhile, the French and local authorities continue to dismiss evidence of the transmission of illnesses to the children of those directly exposed to the nuclear tests. Julien Sartre reports from French Polynesia.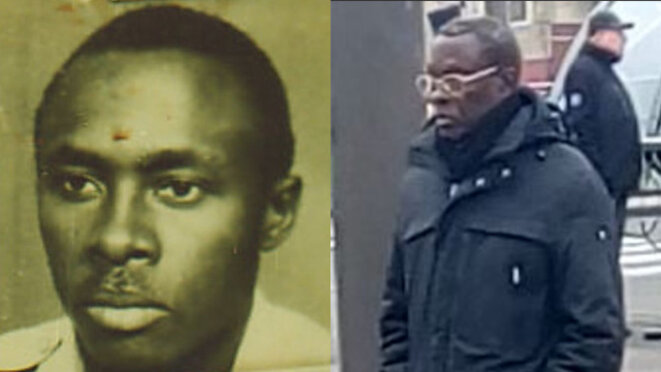 On the left, an undated photo of Aloys Ntiwiragabo ; on the right, photographed in February 2020. © DR
France's anti-terrorism prosecution authorities have opened a preliminary investigation for 'crimes against humanity' into Aloys Ntiwiragabo after Mediapart revealed that he was living in a quiet suburb of Orléans, a city 75 miles south-west of Paris. There had been an international search for the former head of military intelligence over his suspected role in the massacre of the Tutsis in Rwanda in 1994. Aloys Ntiwiragabo, now 72, also founded and led a criminal armed group, the Democratic Forces for the Liberation of Rwanda, which has been blamed for attacks in central Africa. But the Rwandan fugitive disappeared off the radar until Mediapart tracked him down. There are now questions over how France could have allowed him to enter the country and live here undetected. Théo Englebert reports.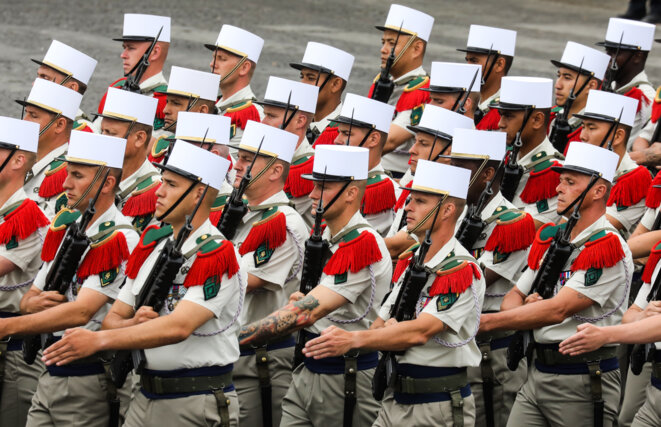 Soldiers from the French Foreign Legion on Bastille Day, 2019, in Paris. © Ludovic MARIN / AFP
Alex Held, who joined France's iconic fighting force in 2015, made a formal complaint in December 2019 following the unwanted physical advances of a superior. The former legionnaire, an American, is still seeing a psychiatrist and is taking anti-depressants as a result of his ordeal. The Legion insists that it has "heavily punished" the warrant officer concerned plus two others accused of having failed to raise the alarm. But the punishment administered is at the lower end of those available in a fighting force which sees itself as the "height of virility". Sophie Boutboul reports.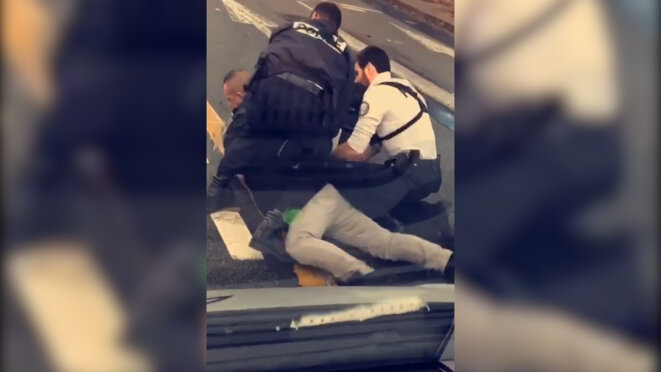 Cédric Chouviat, still with his helmet on, held on the ground by three police officers in Paris on January 3rd 2020. © Document Mediapart
Cédric Chouviat, aged 42, died after being arrested and held on the ground by police officers on January 3rd 2020 following a routine roadside check near the Eiffel Tower in Paris. The latest evidence in the investigation, which has seen by Mediapart and newspaper Libération, reveals not only the responsibility of the four arresting officers in the deliveryman's death, but also that of their colleagues and superior officers who became involved after the arrest. Pascale Pascariello reports.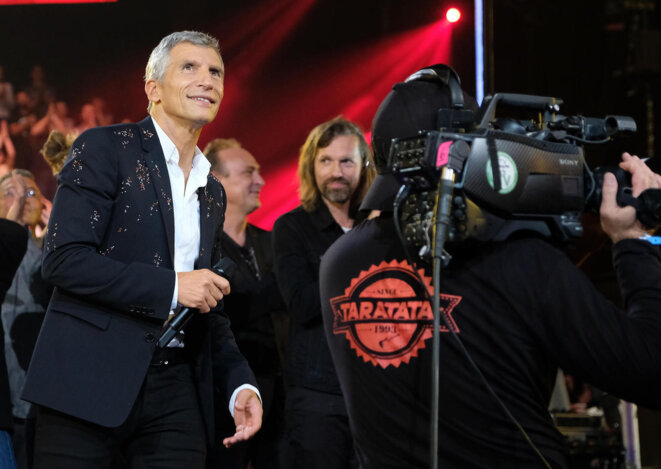 The TV producer and presenter Nagui is currently negotiating an extension of his contract with France Télévisions. © France Télévisions
French television star and producer Nagui was given a 100-million-euro three-year contract with public broadcaster France Télévisions, which is largely funded by a television licence paid by the general public, Mediapart can reveal. The revelation falls at a time when the public broadcaster has been forced to cut budgets and offer voluntary redundancies to save money, and will refuel debates about how much of the organisation's money should be spent on trying to keep its high-profile stars. The news that France Télévisions president Delphine Ernottee personally took charge of the negotiations also comes just days before a decision is due on whether she will reappointed when her own contract comes to an end. Michaël Hajdenberg and Antton Rouget report.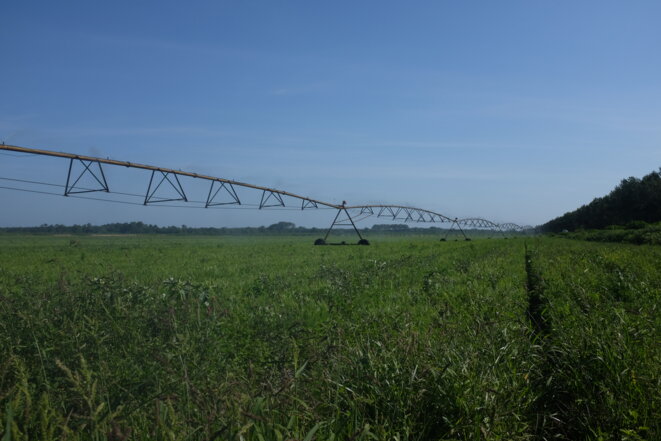 Fields belonging to Fermes Larrère in south-west France. © TS
Mediapart and our partners in a Europe-wide investigation overseen by Lighthouse Reports have spoken to migrants employed as seasonal farm workers across the continent. In south-west France workers at farming group Fermes Larrère have made a formal complaint about their conditions to the workplace inspectorate the Inspection du Travail. They have spoken of gruelling, relentless shifts, poor housing conditions and verbal abuse. Tomas Statius reports.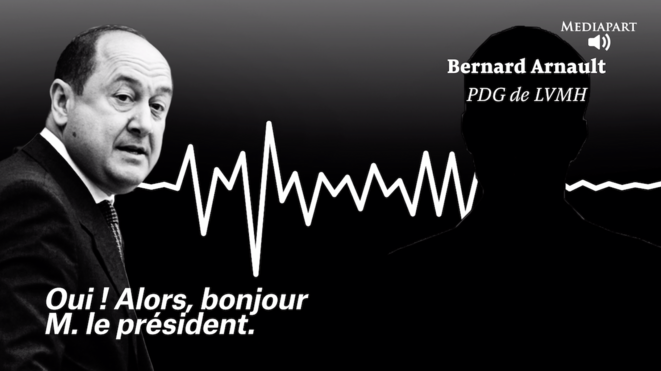 The first part of the Mediapart series of recordings involving former French spy chief Bernard Squarcini. © Mediapart
Mediapart is publishing a series of recordings of police phone taps involving the former head of France's domestic intelligence agency, Bernard Squarcini. These extraordinary tapes, which date from 2013, reveal the de facto existence of a state within a state, where private and public interests became intertwined. The first series of judicially-approved recordings reveal how after leaving his intelligence post Squarcini, nicknamed 'La Squale' ('The Shark'), was asked by the French luxury goods group LVMH to "infiltrate" an independent magazine in order to spy on it. Neither Squarcini nor LVMH wanted to comment on the content of the tapes. Fabrice Arfi and Pascale Pascariello report.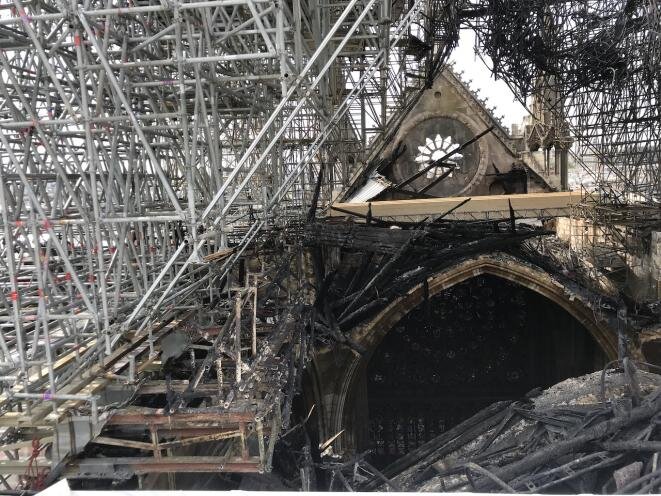 Notre-Dame cathedral on May 7th 2019, three weeks after the fire. © Document Mediapart
Mediapart has seen a copy of the provisional report by France's audit body, the Cour des Comptes, into how the 833 million euros raised in donations to restore the famous Paris cathedral that caught fire in April 2019 are being spent. The report, which is still confidential, makes clear the watchdog's dismay that not all of the money – some of which comes from individual donors around the world - is being used solely for the reconstruction work. Various foundations are taking a cut in administrative fees and and even the state is getting a share of it. Pierre Januel reports.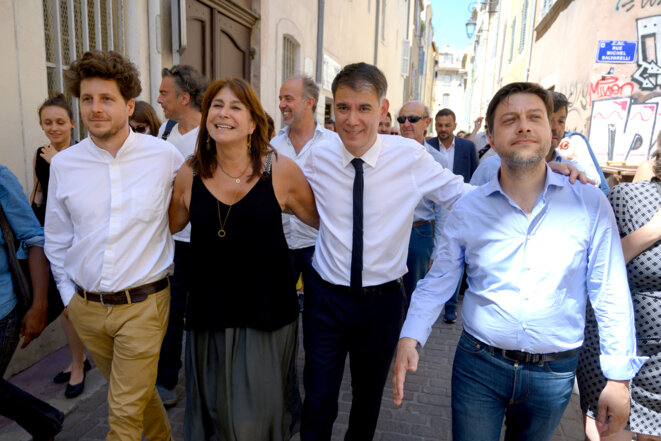 Michèle Rubirola, who was later elected mayor of Marseille, with the Socialist Party's Olivier Faure, centre right, and the green EELV's Julien Bayou, left, in Marseille on June 28th 2020. © Christophe SIMON / AFP
The dust has barely settled from France's delayed municipal elections, held in late June, but already elements of the French Left are on manoeuvre ahead of the presidential election in 2022. At the moment there are two main groups on the Left, the radical left La France Insoumise, led by Jean-Luc Mélenchon, and an alignment based around the Greens, who did well in the local elections, and the once-mighty Socialist Party. But as Pauline Graulle reports, the political landscape is still very fluid.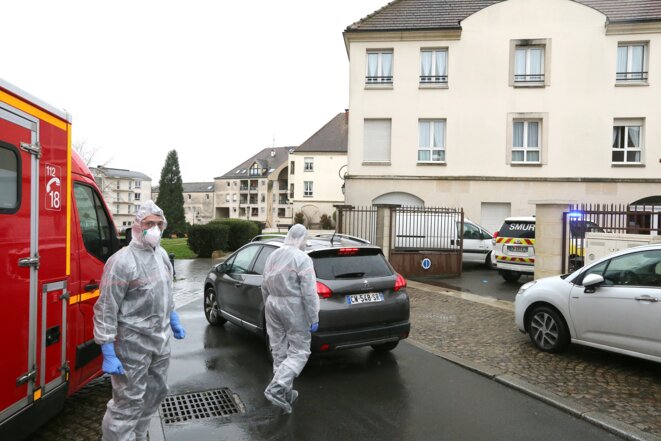 Emergency services attend to a suspected case of Covid-19 infection at a carehome in Crépy-en-Valois on March 2nd. © FRANCOIS NASCIMBENI / AFP
In France, as in other European countries emerging from the worst of the Covid-19 pandemic, the past management of the now subsiding crisis is under scrutiny, and many questions are being asked as to how the terrible toll of the virus might have been lessened by more appropriate action early on. In this report, Caroline Coq-Chodorge and Lise Barnéoud trace the chronology of events, interview those doctors involved on the frontline and reveal confidential documents from the French healthcare administration that show how the spread of the epidemic in France was out of control as of March 1st.
A report released last week by France's national statistics institute show that the year-on-year rise in country's mortality rate during the height of the Covid-19 virus epidemic was proportionately more than twice as high among inhabitants born abroad, and notably those from sub-Saharan Africa and also Asia, than for the population born in France. While the data paints an incomplete picture, it convincingly illustrates, as seen in studies in other European countries and in the US, that among populations it has been ethnic minorities which have been the most at risk from the coronavirus.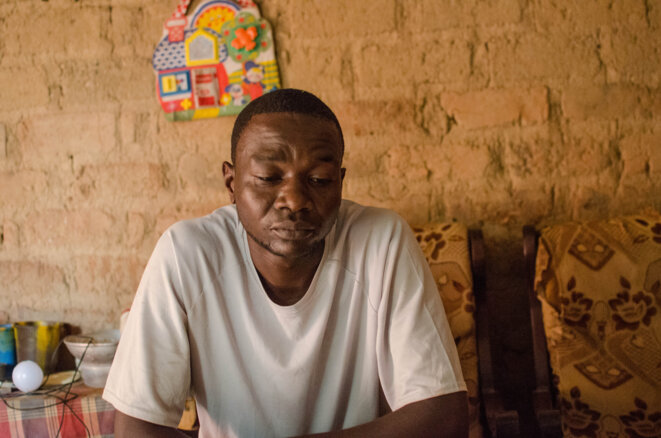 Central African Republic taxi driver Narcisse Mbetinguiza, shot through the stomach by a French soldier in 2014 and awarded damages of 2,732 euros. © JB
France's armed forces regularly enter into financial compensation agreements with innocent victims, or in the worst cases their relatives, of military actions abroad. The exact amounts paid by the public purse, and their numbers, are held secret, even to Members of Parliament. Justine Brabant has written a book on the subject, and in this report, updated with new details, she recounts the degrading haggling that victims are subjected to, the less than noble motives behind the often derisory damages awards, and how the taking of an innocent woman's life in the African state of Chad was valued at 35 heads of cattle.