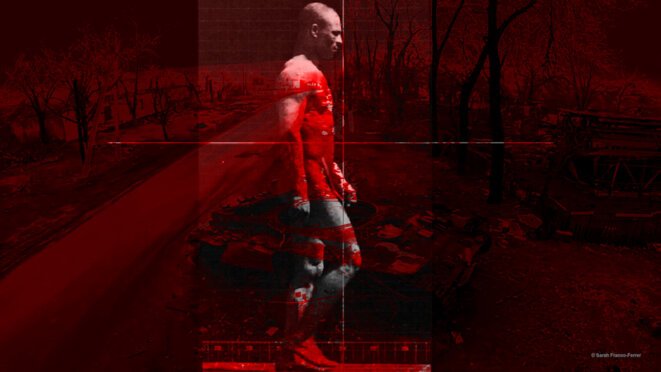 Extrait de «La Liberté nous aime encore». © Sarah Franco-Ferrer
At a time when Iran and the United States are embroiled in a potentially explosive ratcheting up of tension in the Middle East, a timely documentary by French director Sarah Franco-Ferrer shows the true face of war. Interspersing archive footage with interviews and evocative music, this moving and powerful French film – with subtitles in English - evokes the full horrors of man-made conflicts.
Confidential documents seen by Mediapart and British daily The Guardian suggest that the chief of staff of Qatari ruler Sheikh Tamim bin Hamad Al-Thani was involved in negotiating payments that are suspected by a French judicial probe of being used in a corruption plot for the attribution of the World Championships of the International Association of Athletics Federations (IAAF). It also suggests that Nasser Al-Khelaifi, the chairman and CEO of BeIN Sport media group and president of French football club PSG, played a greater role in the alleged plot than he has hitherto told the French judicial investigation. Yann Philippin reports.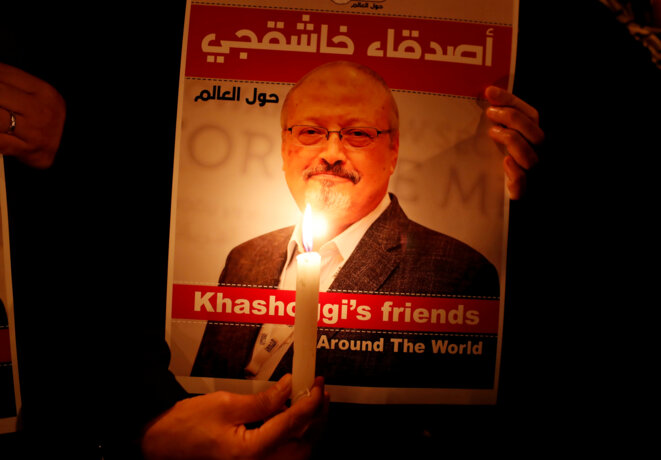 A scene at a homage to Jamal Khashoggi held outside the Saudi consulate in Istanbul, October 25th 2018. © Reuters
In a 100-page report published last week on her investigation into the murder of Saudi journalist Jamal Khashoggi, the United Nations Special Rapporteur on extrajudicial executions, Agnès Callamard, concluded that "Mr Khashoggi has been the victim of a deliberate, premeditated execution, an extrajudicial killing for which the state of Saudi Arabia is responsible under international human rights law", and recommended that Saudi Arabia's ruler, Crown Prince Mohammed bin Salman, should be investigated for his responsibility in the crime. In this interview with Mediapart, she details her investigation and its findings, and and calls on states to take a "serious" stand on press freedom.
In May this year, the United Nations General Assembly adopted a motion that condemned British rule over the remote Indian Ocean archipelago of the Chagos Islands and which gave London a six-month deadline to return their sovereignty to Mauritius. That followed an advisory judgment in February by the International Court of Justice that Britain's annexation of the islands after Mauritian independence in 1968 was illegal. Central to the case is the brutal deportation of islanders to make way for a US military base on the archipelago, at Diego Garcia. As Julien Sartre reports, the developments also have ramifications for France, whose occupation of Indian Ocean islands, notably those surrounding its former colony Madagascar, is under heightened dispute.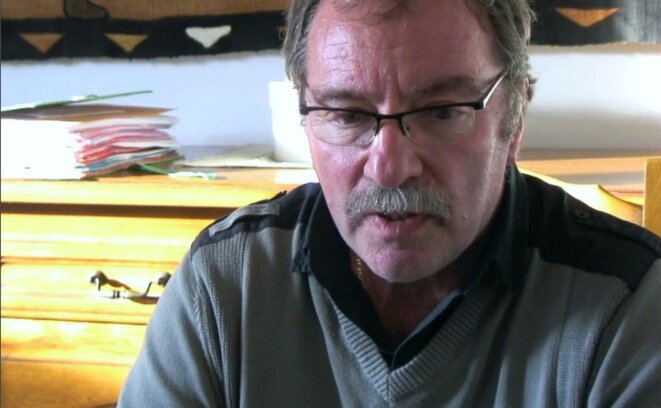 Yves Minguy: 'When you have nothing left anymore, you are ashamed'. © Mathieu Magnaudeix et Hugo Vitrani
In an ongoing trial in Paris, the former boss of France Télécom, the now renamed Orange telecommunications giant, along with six of his former top executives, stand accused of moral harassment of staff in a brutal four-year cost-cutting plan to axe 22,000 jobs, during which more than 30 employees took their own lives, including by immolation, hanging and defenestration. At least 13 others attempted suicide, and many more were diagnosed with depression. One of the latter is Yves Minguy, a highly skilled computing engineer who, after 35 years with the company, was humiliatingly posted to answer the telephone at a customer call centre. He took to the witness stand last week and afterwards told Mediapart of the duty he felt to speak "for those who are no longer here".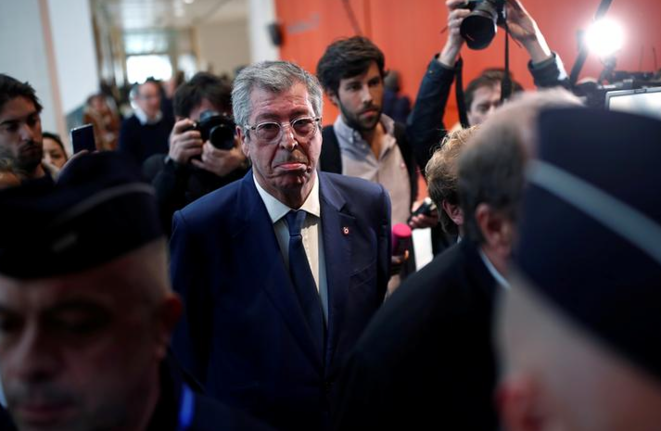 Patrick Balkany at the Paris courthouse on May 14th. © Reuters
Public prosecutors have ended their summing up in the trial on corruption, tax evasion and money laundering charges of Patrick Balkany, a veteran figure of the French conservative movement, mayor of Paris suburb Levallois-Perret, whose more than 40-year political career has been largely tainted by scandal. Unlike the leniency often displayed in political corruption cases in France, the prosecutors called for the 70-year-old to be sentenced to seven years in jail and barred from holding public office for ten years, prompting outrage from Balkany and his lawyer. Mediapart's legal affairs correspondent Michel Deléan reports on the hearing at the central Paris law courts.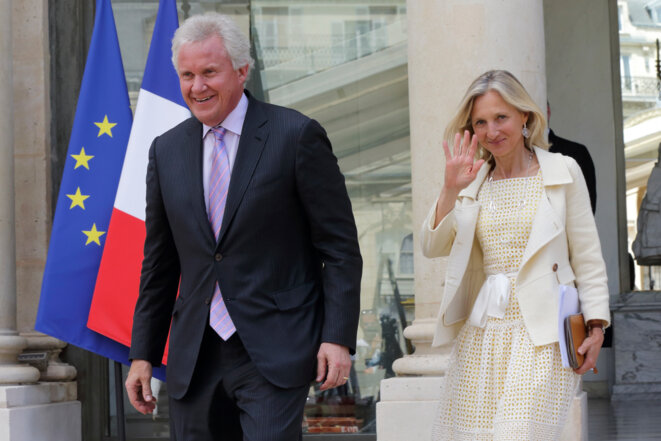 Jeff Immelt, then CEO of GE, leaving a meeting at the Elysée Palace, June 2014 accompanied by then GE France general manager Clara Gaymard. © Reuters
US group General Electric (GE) last month announced it would axe more than 1,000 jobs from its energy arm in France, most of them at its gas turbine plant at Belfort, in the north-east of the country, which it bought from French firm Alstom in 2015. The news, which notably came two days after the European elections in France, caused uproar among trades unions and local politicians, and follows GE's payment of a 50-million-euro fine earlier this year for failing to honour its pledge, when it acquired Alstom's energy division, of creating 1,000 jobs by 2018. Mediapart has obtained the contract inked by GE and the French state in November 2014 which set the terms for the sale of the Alstom business, and it reveals that the US group has also failed to honour other commitments towards its operations in France.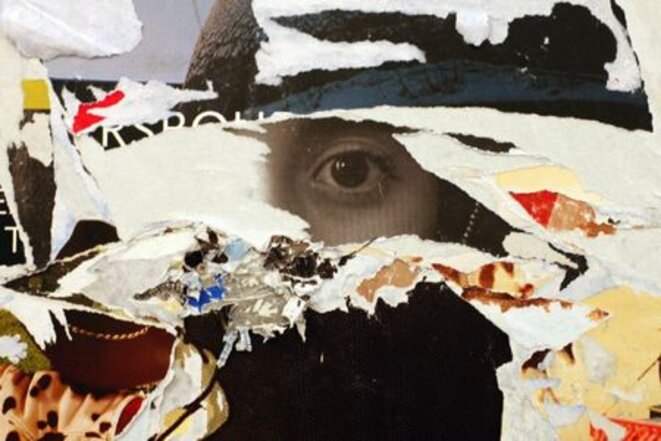 Can the French Left find a new focus from behind the tatters of the campaign? © (dr)
The results of the European Parliament elections in France last month were an electoral disaster for the parties of the Left, which all trailed well behind the scores attained by the far-right and President Emmanuel Macron's ruling LREM party. But, argues François Bonnet in this op-ed article, it was not all bad news for the Left, for amid the defeat came a clarification of where it lost its path and, with that, what it must now urgently focus upon to rebuild and claim back a place in the French political landscape.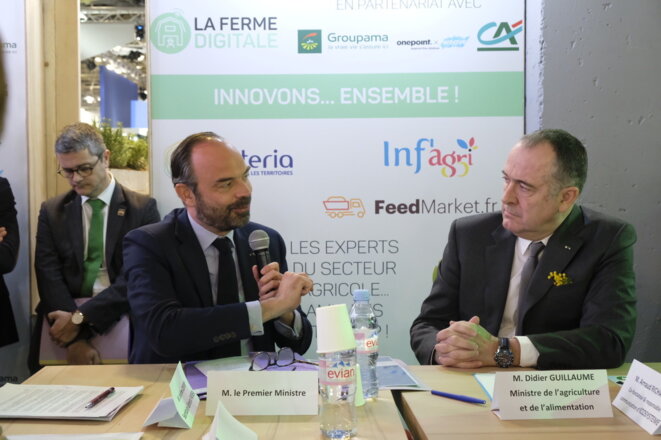 French prime minister Édouard Philippe and agriculture and foods minister Didier Guillaume at the Agriculture Show in Paris. © Ministère de l'agriculture
The food industry is happy with the French government's new food and nutrition plan which, from its point of view, has rejected the most worrying measures that had been recommended by health experts. And according to a document obtained by Mediapart, the industry is also opposed to the carrying out of a study into the health risks posed by eating ultra-processed foods. Karl Laske reports on the results of a joint investigation between Mediapart and consumer group Que Choisir.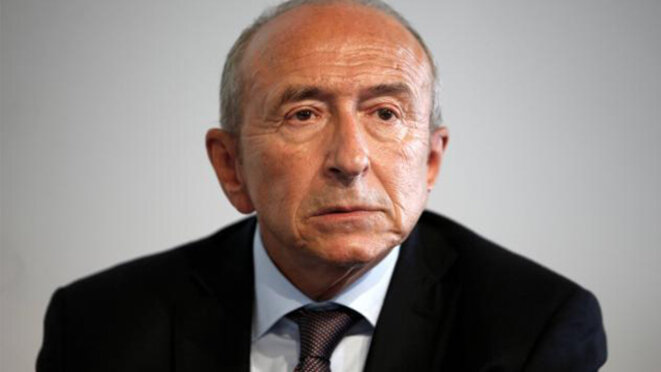 Lyon mayor and former minister of the interior Gérard Collomb. © Reuters
The mayor of France's third largest city Lyon, former interior minister and key ally of President Emmanuel Macron, Gérard Collomb, faces a preliminary investigation for possible "misappropriation of public money" linked to city council jobs held by his former partner. One constant factor in the career of this powerful politician is that Gerard Collomb's partners have always worked close at hand. Nicolas Barriquand and Mathieu Périss from online journal and Mediapart partner Mediacités report.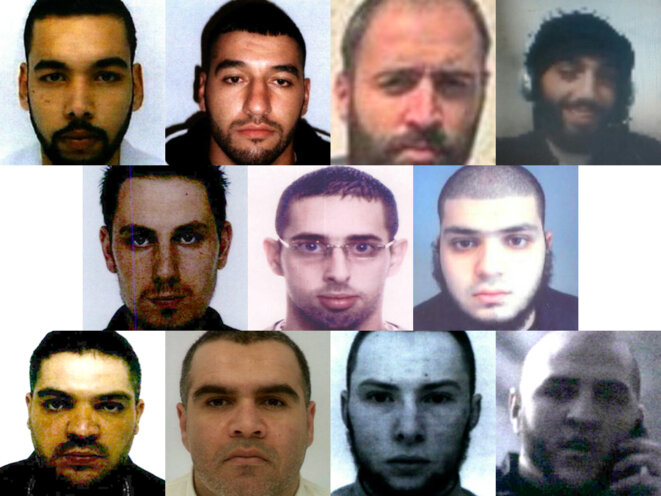 From left to right and from the top, 11 of the 12 condemned to death: Yassine Sakkam, Fodil Tahar Aouidate, Karam El Harchaoui, Bilel Kabaoui, then Kevin Gonot, Léonard Lopez, Mohamed Berriri, and finally Mustapha Merzoughi, Salim Machou and Brahim Nejara. © DR
Twelve former residents in France – eleven of them French citizens, one a Tunisian – have now been sentenced to death in Iraq for having been a member of Islamic State. But whatever charges they face, the way in which Iraqi justice is being carried out in relation to the jihadists has raised major concerns, including among many French lawyers. As Mediapart has revealed, the ides of trying these French citizens and residents in Iraq was conceived in Paris where officials want the process to be carried out "without visible involvement by France". Matthieu Suc reports.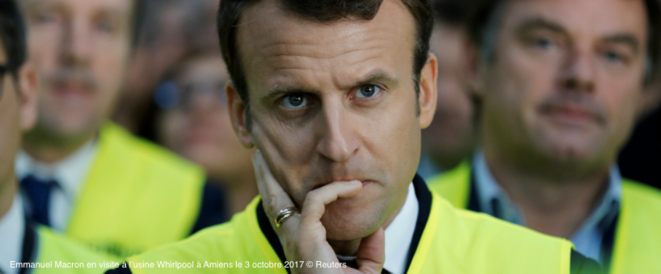 In the immediate aftermath of the European elections, in which the ruling centrists lost to Marine Le Pen's far-right party, the French government has had to deal with impending job losses at three major industrial sites. It is, argues Martine Orange, the outcome of a deliberate policy by President Emmanuel Macron: the massive and organised destruction of French industry. Mediapart's finance and business writer says that as a result France runs the risk of being trapped permanently in austerity and unable to forge an industrial future for itself.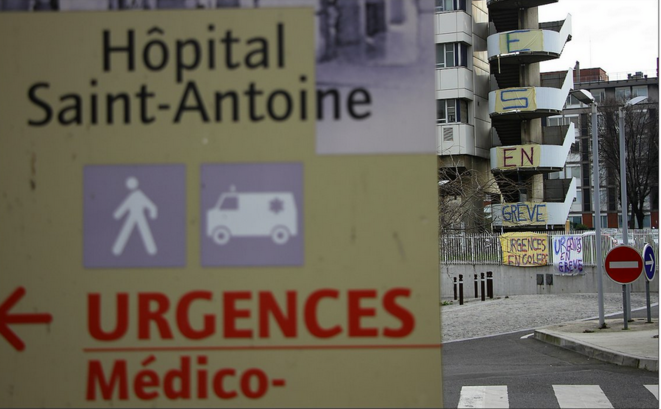 The Saint-Antoine hospital in Paris where the protest began. © DR
On May 25th some 200 emergency department nursing staff met in Paris to discuss their growing strike action, which has so far been largely ignored by the government. A national demonstration will be held in the French capital on June 6th as part of their protest over what they claim are overcrowded casualty wards, a lack of beds and a shortage of staff. Accident and emergency doctors are now also calling for a walk-out. Caroline Coq-Chodorge reports on a growing protest within the French health system.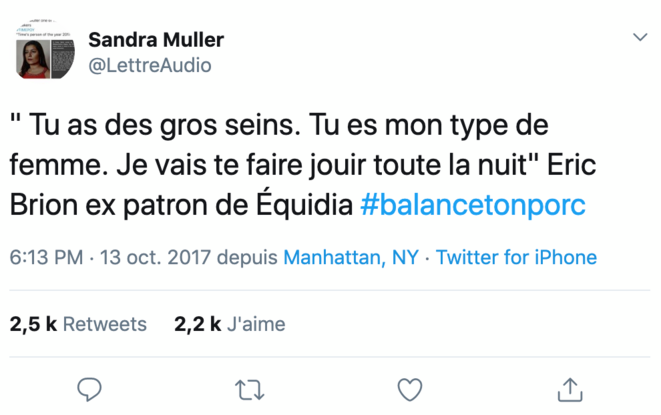 The Tweet that led to the legal action. © Twitter
French journalist Sandra Muller, the creator of the French equivalent of the MeToo hashtag, appeared in a court in Paris on Wednesday May 29th, accused of defaming Éric Brion, the former director general of the French TV racing channel Equidia. The case turns on a Tweet sent by the journalist accusing Brion of inappropriate behaviour. Christophe Gueugneau reports.