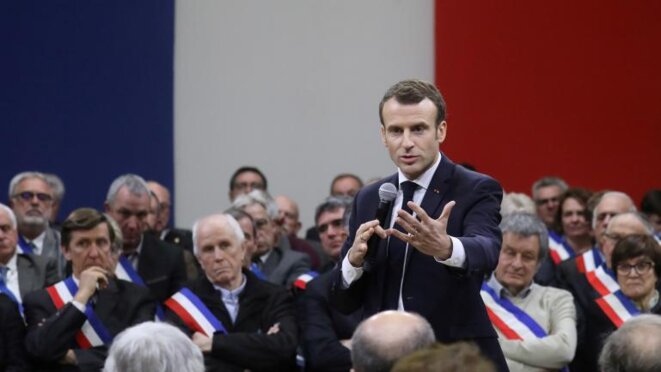 President Emmanuel Macron speaking to 600 mayors at Souillac in south-west France, January 18th 2019. © Reuters
The fabricated claim that the Pitié-Salpêtrière hospital in Paris was attacked by protestors during the traditional May Day demonstrations was a lie too far by a government that denies the reality of its own unpopularity, writes Mediapart's publishing editor Edwy Plenel. Its downward authoritarian spiral, he argues, is making it an accomplice in the destruction of democratic ethics.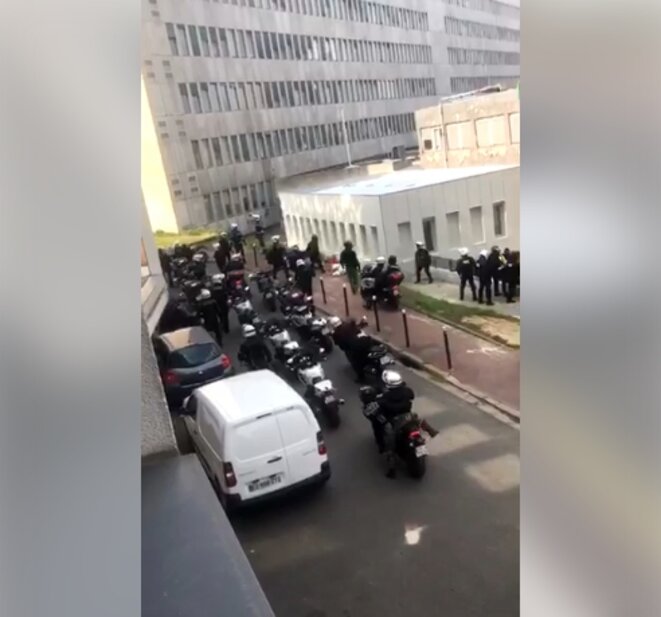 Police on motorbikes inside the grounds of Pitié-Salpêtrière hospital, May 1st 2019.
The Pitié-Salpêtrière hospital in Paris has been at the centre of a major controversy after incidents that took place there in the aftermath of this year's annual May Day demonstrations. Throughout the evening of May 1st and into the following morning, several members of the government and senior health managers in Paris insisted the well-known hospital had been "attacked" by violent demonstrators. Yet in fact there was no such attack: instead, a few dozen protestors sought refuge in the hospital's buildings to escape police tear gas and charges. There was no threatening behaviour from protestors towards hospital staff and none of them damaged the premises. However, some were later hit by the police. Now interior minister Christophe Castaner has formally retracted his use of the word "attack". Dan Israel reports.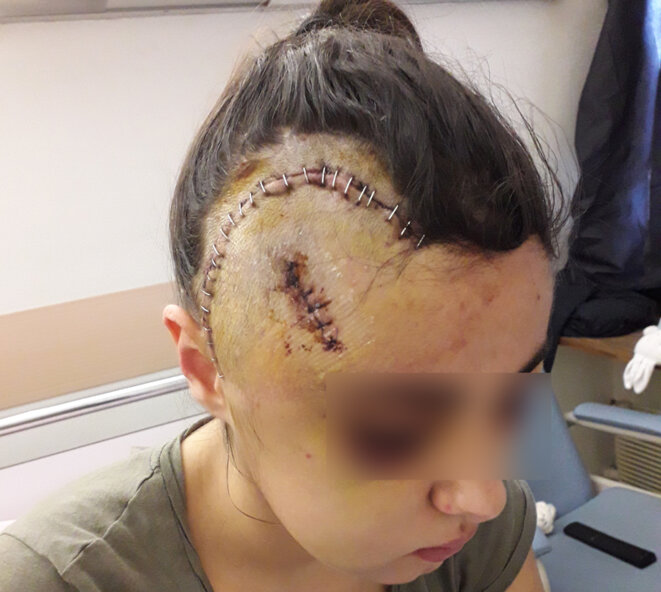 'Maria', aged 19, after her emergency operation following the incident in Marseille. © Mediapart
On Tuesday April 30th 2019, a 19-year-old woman formally lodged a criminal complaint with the Marseilles prosecution services against unnamed persons for attempted murder, aggravated assault and failure to assist a person in danger. This followed an incident on December 8th 2018 when, on the fringes of a demonstration by 'yellow vest' protesters in the southern French port city, 'Maria' – not her real name – was kicked in the head and struck with batons by police officers, according to several witnesses, as she lay injured on the ground. She suffered a skull fracture and brain damage. Pascale Pascariello reports.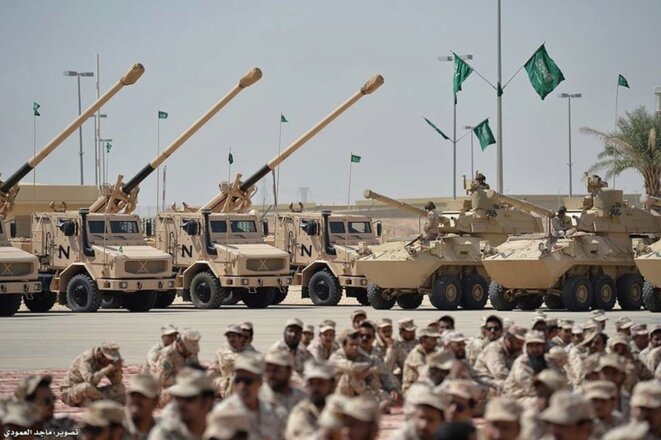 A Saudi army display of French-made CAESAR howitzers (left), one of the most lethal artillery weapons in existence. © DR
Two journalists from the French online collective Disclose, dedicated to investigative reporting, have been summoned for questioning this month by France's internal intelligence agency, the DGSI, following their revelations of the massive use of French-made weapons in the devastating war in Yemen. Together with a journalist from state broadcaster Radio France, they are officially suspected of "compromising national defence secrecy", an offence that can carry a five-year jail term. In reality, the journalists exercised their professional duty to inform the public of a confidential military report that demonstrates how the government has concealed the truth of the deployment of French-made arms in Yemen by a Saudi-led coalition accused of war crimes.

French sociologist Élodie Lemaire spent 16 months alongside various different professionals involved in CCTV surveillance in a town in northern France. The result is a book that highlights both the myths and realities of video surveillance. It reveals a technology that is limited in its impact by both technical issues and power struggles between judges, the police and CCTV operators. Jérôme Hourdeaux reports.

The 12-metre '1200 Rafale' speedboat made by French firm Sillinger similar to those being sent to Libya. © Sillinger
Eight human rights and refugee associations have joined together to take legal action over France's decision to give a number of fast boats to the Libyan navy. At the launch of their legal process on Thursday April 25th, the groups said France's actions would "contribute to blatant violations" of migrants' fundamental rights. Mathilde Mathieu reports.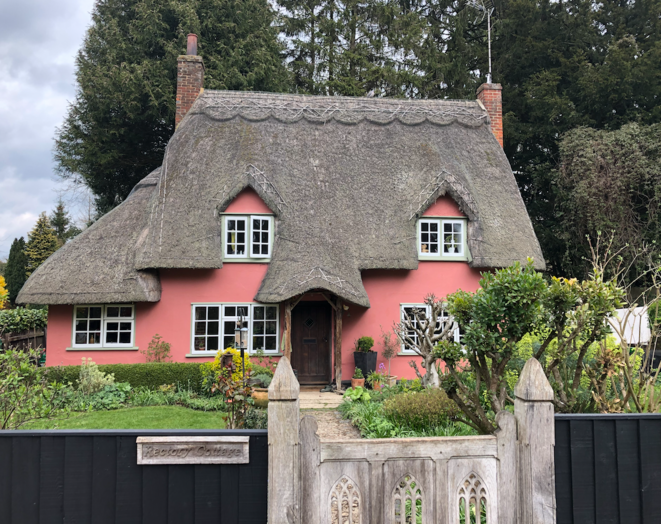 The village of Widdington in Essex, eastern England, April 2019. © AP
In the well-heeled village of Widdington in rural Essex in eastern England, the residents are in a state of inner turmoil. Like the rest of the country this small community is pondering the issue of Brexit – which now faces a new deadline of the end of October 2019 – with passionate, engaging and ultimately irreconcilable arguments. Antoine Perraud reports.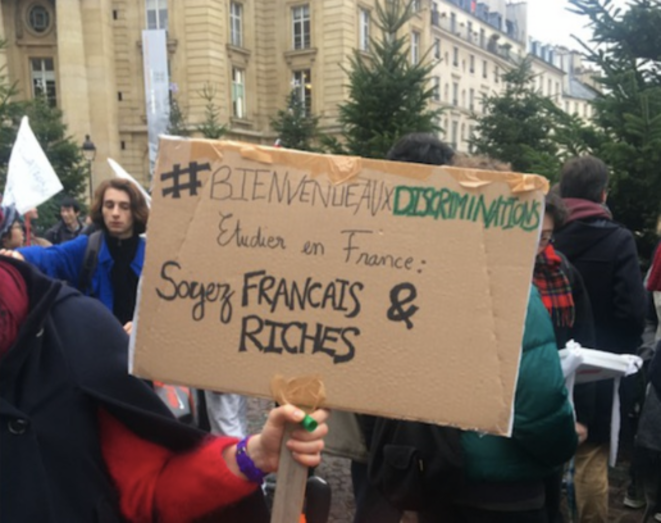 The plan to hike fees led to student protests through the winter, like this one close to the Sorbonne. © FZ
The French government's planned hike of university fees for students from countries outside the EU was officialised in a decree published this Easter weekend. Beginning with the 2019-2020 academic year, it bumps up the cost of bachelor's and master's degree courses from several hundred euros to several thousand. Those mostly affected by the move are students from African countries, who make up just under half of the 340,000 foreign students in higher education in France.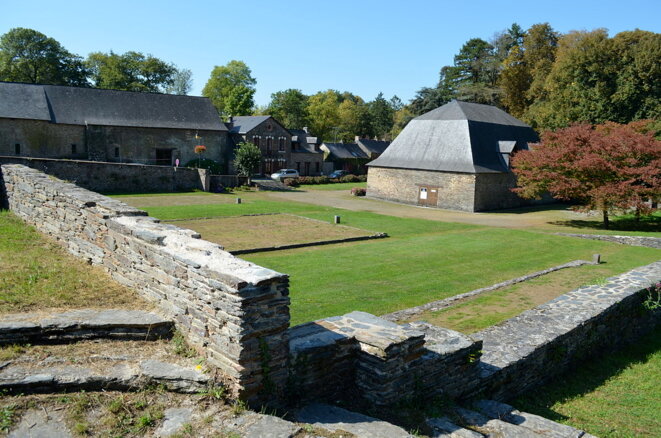 The site today of the camp de la Forge at Moisdon-la-Rivière, in north-west France. © PYB
The shameful mass internment of gypsies in camps across France between 1940 and 1946 remained a largely forgotten wartime episode until it finally received official recognition three years ago. Later this month, as part of that process, a ceremony will take place in homage to those who were placed in one of the camps, at Moisdon-la-Rivière in north-west France, where some died from the dire conditions. Pierre-Yves Bulteau traces the history of the persecution, and interviews survivors and witnesses of the horrors at the camp for "nomads" at Moisdon-la-Rivière.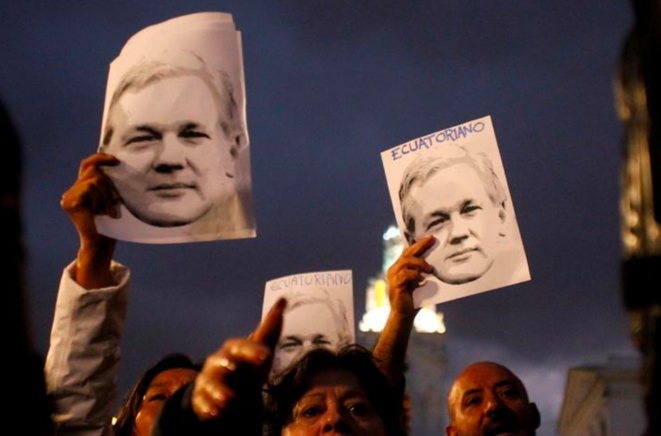 A demonstration in supporrt of Julian Assange held in Quito, the capital of Ecuador, on October 31st 2018. © Reuters
The fate of Julian Assange, just like that of Chelsea Manning or Edward Snowden, represents a far bigger issue than that of him as an individual, writes Mediapart's publishing editor Edwy Plenel in this opinion article. Whatever Assange's personal faults or mistakes, he argues, the move for his extradition to the US is about making an example of him to others because he had the audacity to challenge the powers that be with the weapon of the right to know.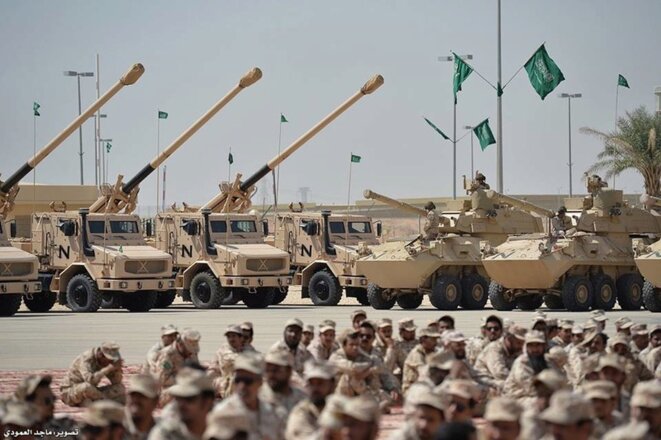 A Saudi army display of French-made CAESAR howitzers (left of picture), one of the most lethal artillery weapons in existence. © DR
An unprecedented leak of secret documents from France's military intelligence agency, the DRM, has revealed the massive use of French-made weapons, like those also of the US, the UK and Germany, in the ongoing civil war in Yemen. The contents of the leaked documents are detailed here in three exclusive reports published simultaneously by Mediapart and its partner Disclose, a newly founded independent, not-for-profit online magazine of investigative journalism, which reports how these weapons have been used against the civilian population in a war that has wreaked what the United Nations describe as "one of the worst humanitarian crises in the world".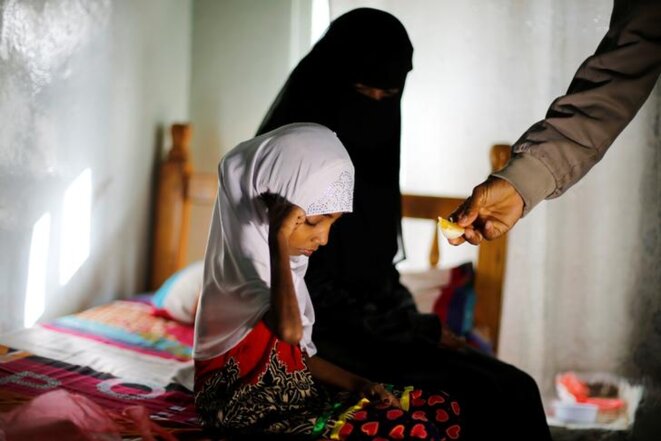 Relief organisations estimate that over the past four years around 85,000 Yemeni children have died from hunger or illness. © Reuters
Weapons sold by France to the Saudi-led coalition offensive against the Houthi rebellion in Yemen are being used to starve millions of the country's population, a strategy the United Nations has described as a method of warfare that "may constitute a war crime".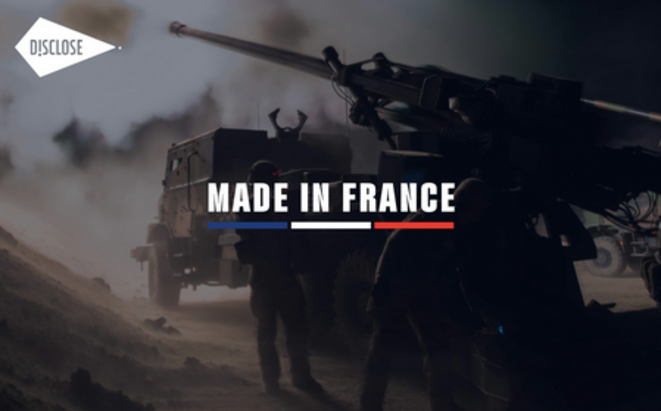 Amid the ongoing war in Yemen, France continued to supply weapons to, and also signed new contracts with, Saudi Arabia, all of it behind a veil of secrecy.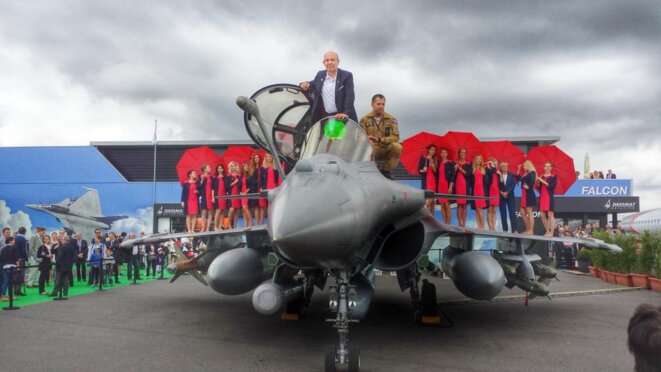 Éric Trappier, CEO of Dassault Aviation, standing on a Rafale jet fighter at the Le Bourget airshow near Paris in 2015. © Dassault
As India heads into tightly fought general elections on Thursday, outgoing Prime Minister Narendra Modi has become further engulfed in a suspected corruption scandal surrounding the sale by France to India of 36 Rafale fighter jets, built by French group Dassault Aviation, in a deal he signed in 2016. It emerged this weekend that, during negotiations over the contract, the French tax authorities extraordinarily wrote off a tax debt of more than 140 million euros owed by a French company belonging to Anil Ambani, an Indian businessman and friend of Modi's, whose company was made industrial partner in the deal in questionable circumstances. Meanwhile, anti-corruption NGO Sherpa has submitted further information to the French public prosecution services over numerous "irregularities" that implicate the different parties in the contract, worth 7.7 billion euros.