A series of appointments and re-appointments to plum jobs at prestigious French public cultural institutions over recent weeks carry the hallmarks of a cronyism that President François Hollande, during his 2012 election campaign, had pledged he would stamp out under an "exemplary Republic".
One of these concerns the reappointment of Guy Cogeval as chairman of the public body that runs the prestigious Orsay and Orangerie art museums in Paris. The extraordinary circumstances in which he has kept his post have already been reported in the French media. Mediapart has discovered further details which make the affair even more astonishing.
Guy Cogeval.
Guy Cogeval, a specialist in 19th century art, and in particular on the
Les Nabis
group of post-Impressionist painters, was first named as chairman of the public body that runs these two august arts museums on March 8th, 2008, in a
decree
from the then-president Nicolas Sarkozy. The law allows for a first appointment to last for five years, and reappointment for three-year terms thereafter. On March 15th, 2013, Hollande reappointed Cogeval for a further three years, a period which expired on March 8th, 2016.
The weekly TV and cultural magazine Télérama recently reported: "After months of turmoil at the Musée d'Orsay at the approach of the reappointment, or not, of Guy Cogeval at the head of this prestigious establishment, the Ministry of Culture decided to prolong his term for one year rather than three." It continued: "The 60-year-old chairman's term of office came to an end on March 8th, and the prestigious position was obviously much sought-after. All the more so as the man, who is flamboyant but not very diplomatic, was controversial both inside and outside his establishment."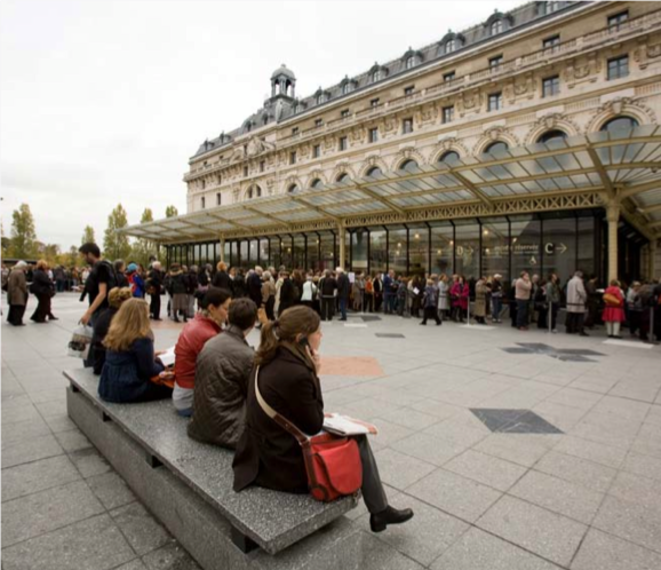 The musée d'Orsay.
Télérama concluded: "A candidate to continue for a final term of three years, Guy Cogeval has in the end just been reappointed in his post by the body to which he is answerable, the Ministry of Culture, but for a period of only one year rather than the three years prescribed by ministerial decree. At the end of this period he is due to resign to become the head of a research centre on Les Nabis, painters in whom he is a specialist, which has been promised by the ministry. This unprecedented decision looks like a dubious compromise."
A number of candidates had coveted Cogeval's prestigious post, and he had been the object of strong criticism from staff unions who consider him to be authoritarian and abrupt. From his days as director of the Musée National des Monuments Français (from 1992 to 1998) he carried a reputation for the grand and lavish parties he hosted at his official apartment in the plush Trocadéro district of Paris's 16th arrondissement.
Culture minister Audrey Azoulay, who before her appointment in February was Hollande's advisor on cultural affairs, sought a compromise. To this end Hollande signed a decree (drawn up by Azoulay) on March 9th 2016, under which Cogeval was formally reappointed for three years, although it was agreed he will step down by March 9th 2017 at the latest, just before next year's presidential election.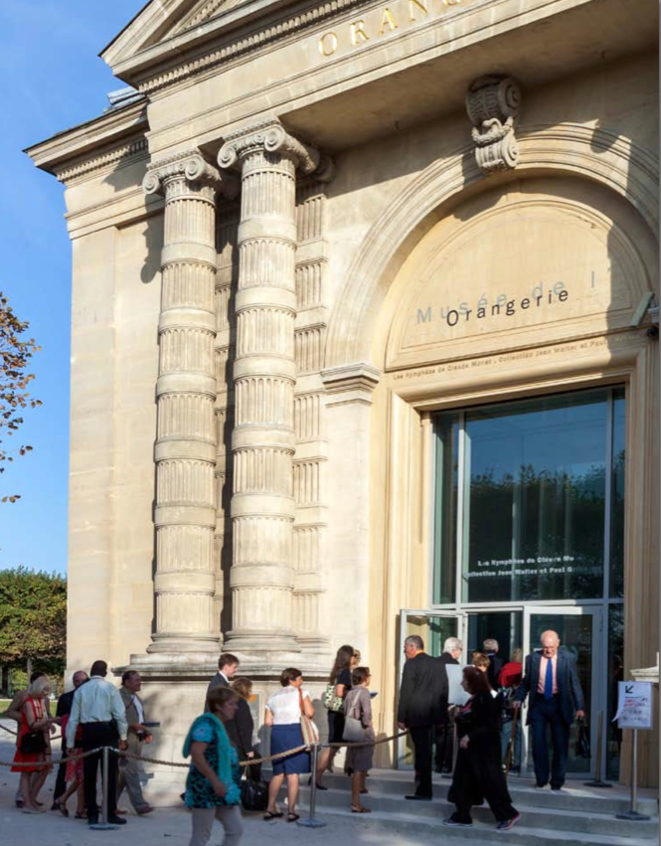 The entrance to the musée de l'Orangerie.
By signing that decree, Hollande gave his support to a highly questionable decision by Azoulay. It is difficult to imagine what ambition the chairman of a public body can have when their mandate is just for one year – which is clearly not in the interests of the institution. The decree will also create an unprecedented and quite surreal situation in 2017: a new chairman of the public body will then be nominated, but their predecessor will still be on the premises, in charge of a research centre on Les Nabis painters which will not come under the auspices of the new boss.
The official decree signed by Hollande to reappoint Cogeval makes no mention of the length of the term of his post. The law prescribes that it will last three years and the decree is not required to mention that. As such, there is no guarantee that Cogeval will step down in March 2017.
However, Mediapart has learnt that Cogeval was asked in confidence to sign a resignation letter addressed to Audrey Azoulay, dated in advance and valid from March 2017.
Mediapart has consulted a number of senior civil servants who all said that they are unaware of any precedent of this nature. According to senior law professors consulted by Mediapart, a pre-dated document is not in legal terms an irregularity, unlike a backdated document which would undoubtedly constitute forgery of a public document. The question then arises: did François Hollande sign the decree in full knowledge of the facts, or was the existence of this predated letter hidden from him?
Mediapart has also learnt that in return for signing the predated letter, Guy Cogeval has received an assurance that he can keep his official apartment at the Orsay museum beyond 2017.
The bizarre procedure organised by the culture ministry raises another key point. For at Audrey Azoulay's behest, the head of state could issue a new decree in March 2017, two months before the presidential elections, bringing in a new personality as the head of one of the country's most prestigious cultural establishments for a period of five years.
The affair is so extraordinary that it raises the question as to whether the socialist government is keeping the post open as a plum job for someone in its favour just before it faces losing power.
Contacted by Mediapart and invited to comment on the issues raised above, Guy Cogeval's public relations office at the Musée d'Orsay did not respond.