The Tunisian mothers searching the sons who vanished crossing the Med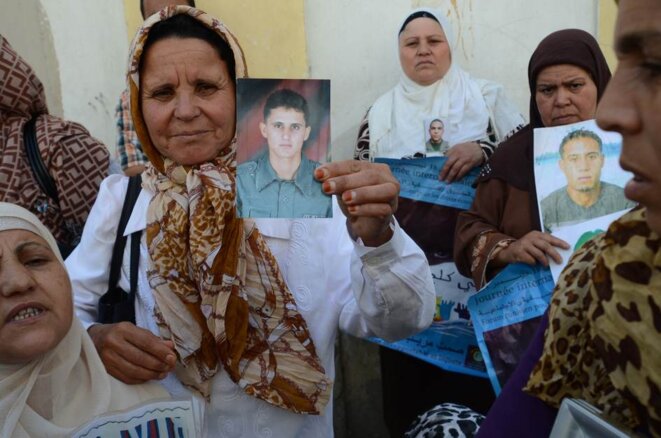 © Sara Prestianni
Following the 'Arab Spring' uprisings that swept North Africa last year, tens of thousands of migrants crossed the Mediterranean Sea seeking entry into Europe. The UN estimates 1,500 died from drowning after their fragile, overcrowded boats sank in the hostile seas, while others simply vanished from trace. Since May last year, a group of Tunisian mothers have led a campaign to find out what happened to their sons, some of whom they hope are safe but unaccounted for, their identity lost, in Italian internment camps. This photo reportage is by Sara Prestianni.
-------------------------
Following the 'Arab Spring' revolts that swept across North Africa last year, beginning in Tunisia, more than 55,000 people crossed the Mediterranean Sea to seek entry into Europe, according to estimates by the United Nations High Commission for Refugees (UNHCR), most of them via the shores of Italy.
By far the largest numbers were Tunisians, fleeing the country amid the chaos that followed the fall of the authoritarian regime of Tunisian President Zine AbidineBen Ali in January 2011. Most arrived on the Italian coastline, while others were less fortunate. According to UNHCR estimates, 1,500 migrants died while attempting the crossing – Tunisians but also Libyans and others from sub-Saharan states.
In the months that followed the uprising against Ben Ali, many young Tunisian men took to over-spilling boats to cross the often hostile seas for a better life north. Up to 350 men who left Tunisia on six different boats between March 1st and May 5th last year have simply disappeared, unaccounted for on any official records, according to Federica Sossi, an Italian university professor who is leading a campaign to trace their fate.
Sossi's estimates are based on the results of her research on the ground in Tunisia, in association with the mothers of those who disappeared, in which she collected precise details of the boats and the dates when they left Tunisia. While the mothers fear their sons may have died after their craft were wrecked, some hold out hope that their children are still alive, their identities lost and unrecorded. Several believe they saw their faces on video reports on Italian internment camps, notably on the Italian island of Lampedusa and at Manduria, in southern Italy, to which thousands of migrants were sent after arriving.
Grouped into an association since May last year, the mothers take turns, in groups of several dozens, to publicly demonstrate in Tunisia and Italy for information about their sons. Sara Prestianni, a member of the Migreurope network of associations active in defending the rights of migrants and refugees, photographed one such demonstration on June 5th outside the Italian embassy in Tunis.
As in all their demonstrations, the mothers, joined by a small group of men, blocked the street while holding up photographic portraits of their missing loved ones, so many young faces on crumpled paper or framed in gold, and waved banners calling for the respect of migrants' legal rights. As neighbours watched from their balconies, the mothers pointed their pictures towards the embassy, protected by police who erected a role of barbed wire around its entrance.
Prestianni's moving pictures capture the determination of the women, who mostly come from poor districts outlying Tunis and the town of Sfax. Their pain, too, is visible. More than a year after their children disappeared, they vow to continue their campaign until they know what happened to so many young men who vanished heading north, far from their families, in the hope of finding a better future.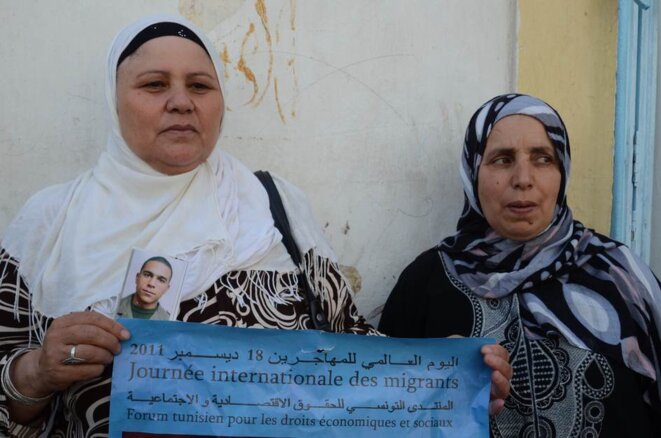 © Sara Prestianni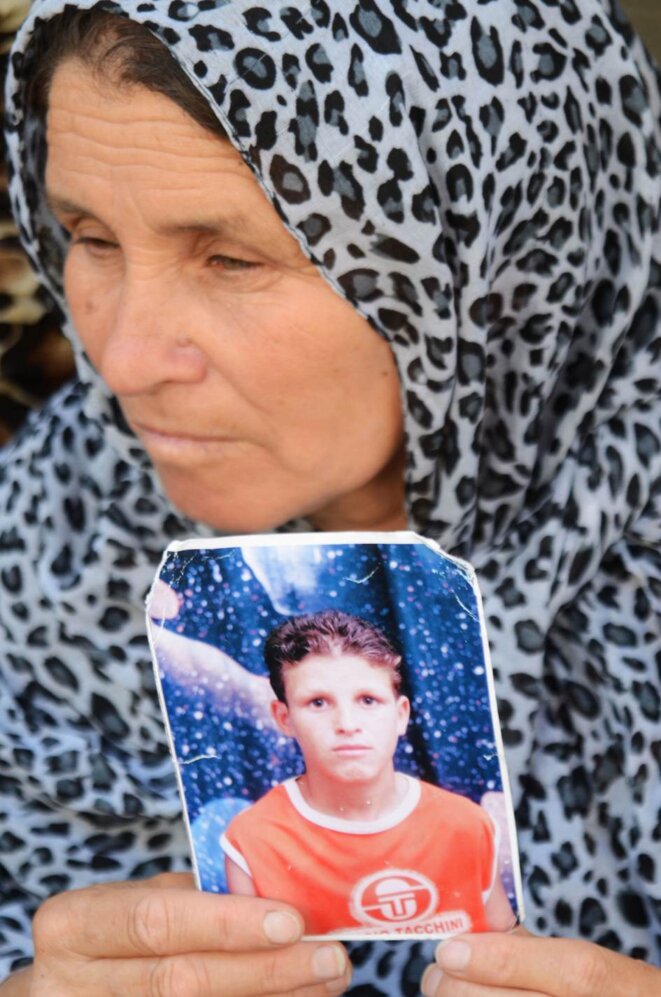 © Sara Prestianni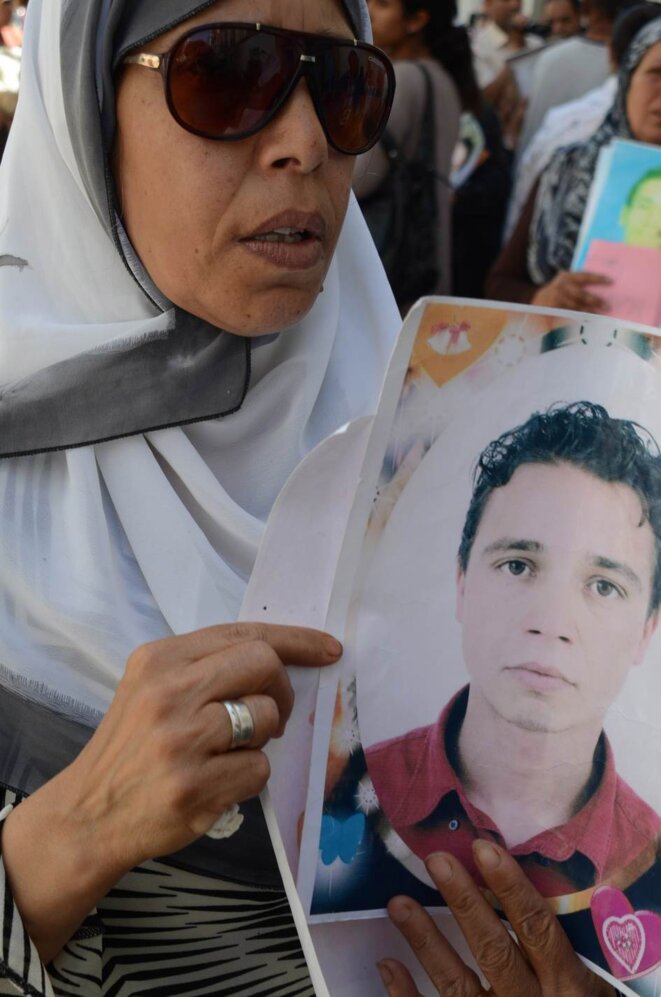 © Sara Prestianni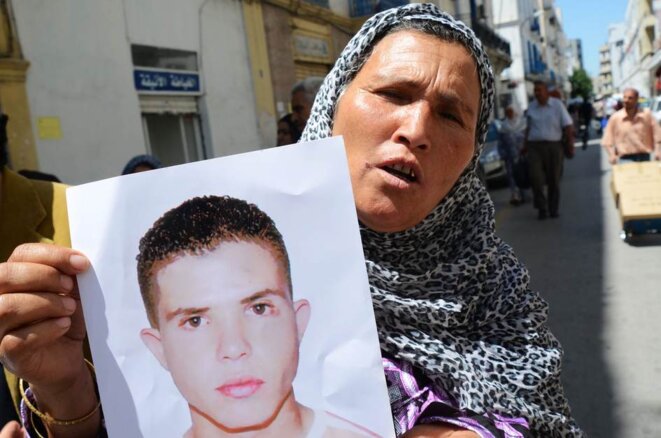 © Sara Prestianni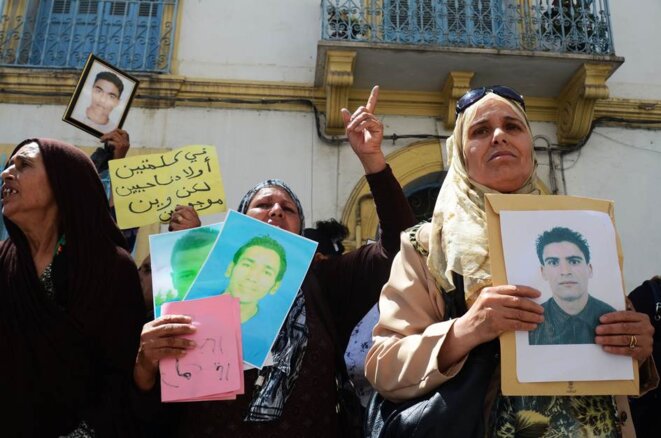 © Sara Prestianni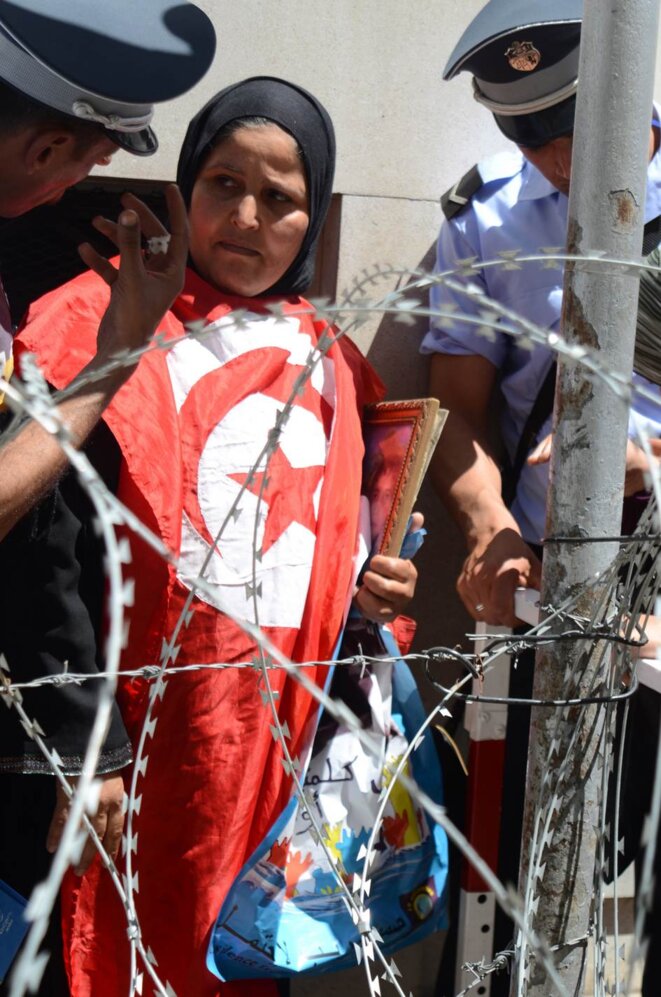 © Sara Prestianni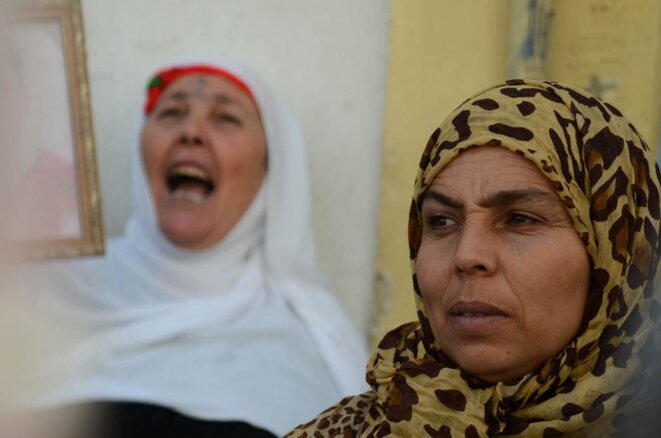 © Sara Prestianni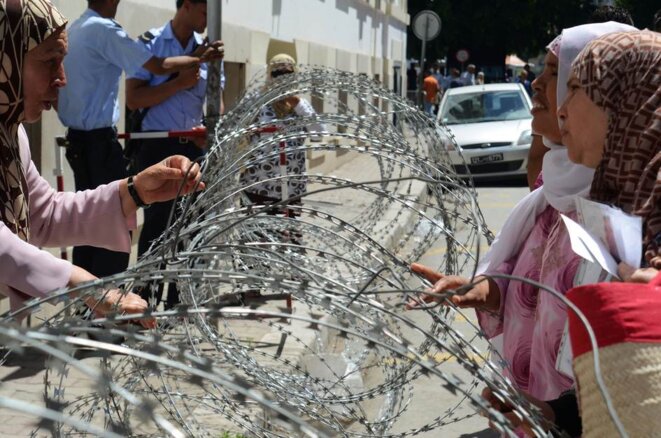 © Sara Prestianni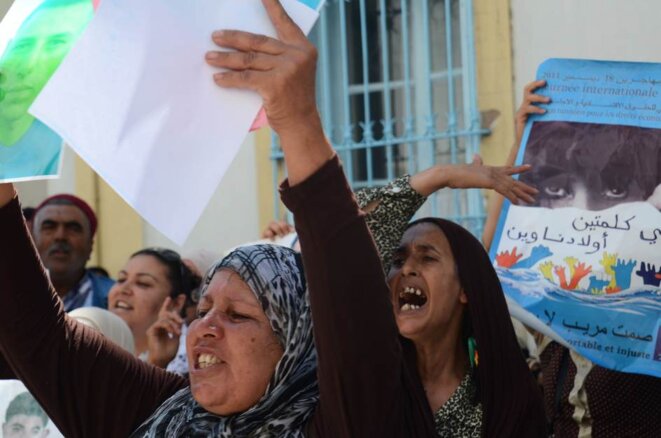 © Sara Prestianni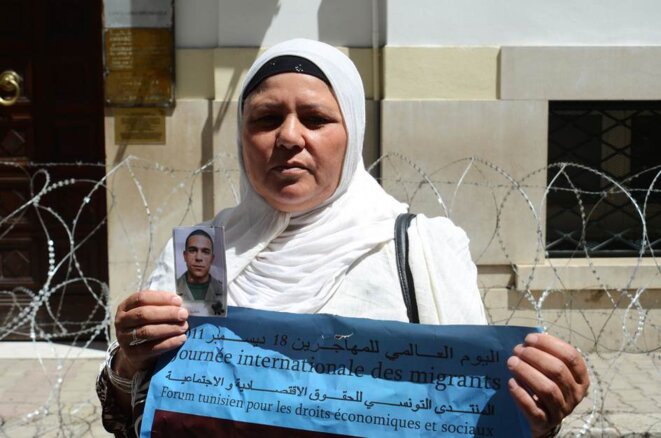 © Sara Prestianni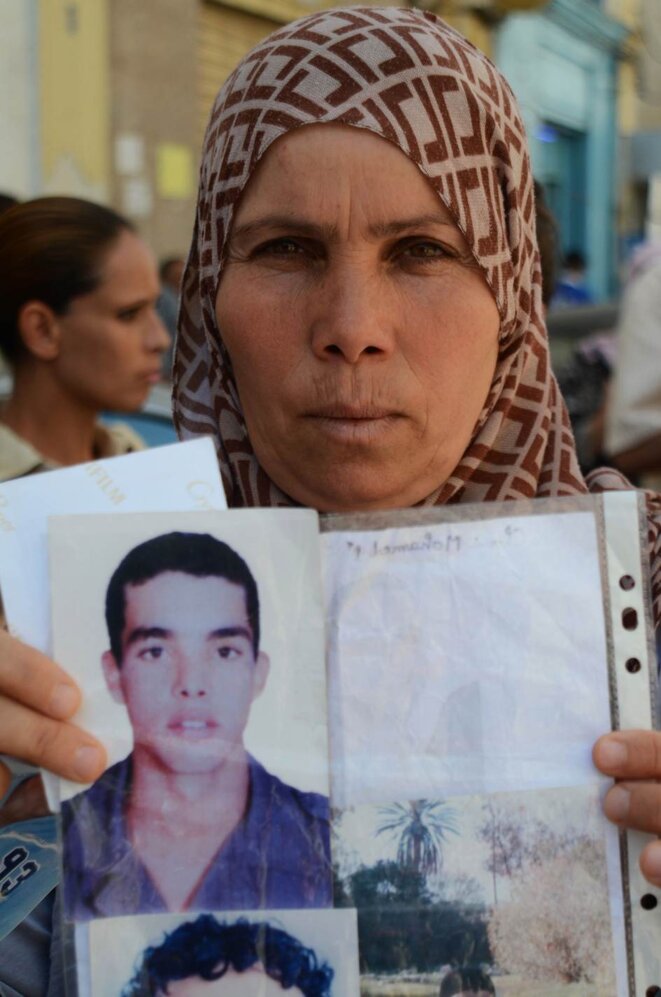 © Sara Prestianni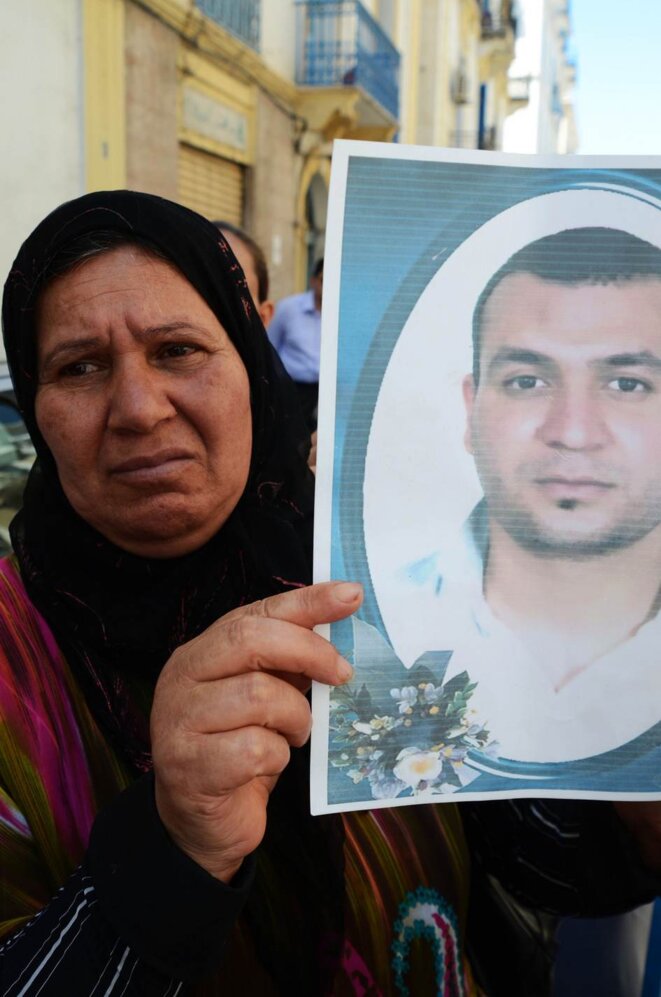 © Sara Prestianni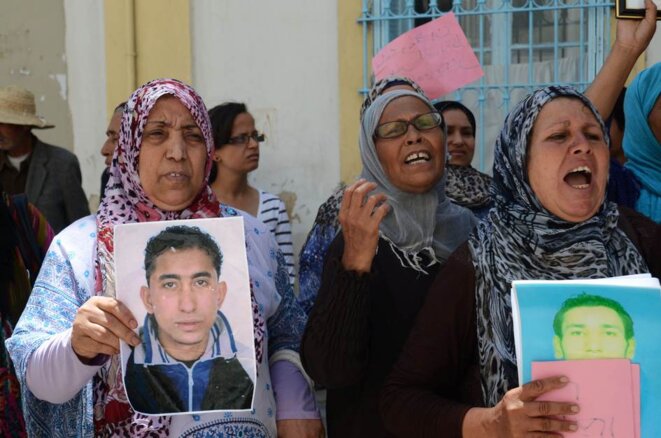 © Sara Prestianni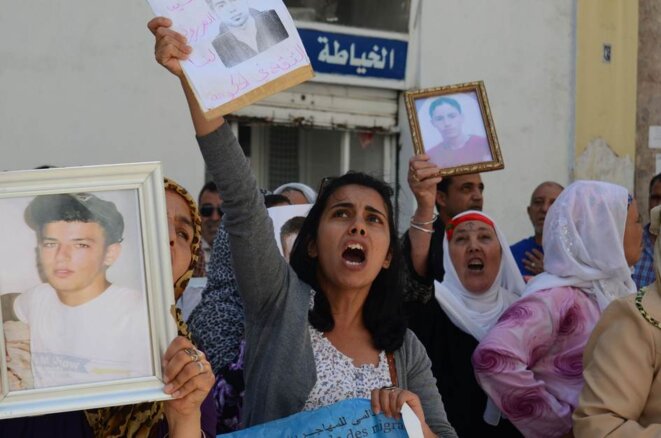 © Sara Prestianni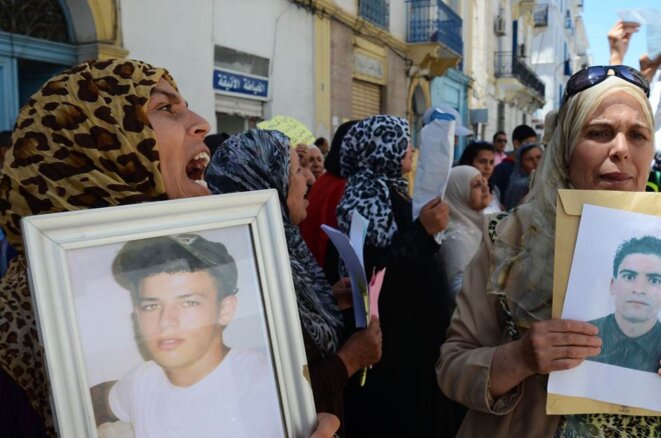 © Sara Prestianni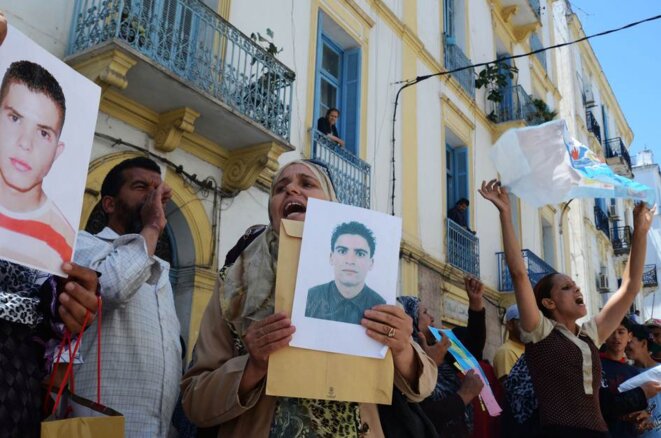 © Sara Prestianni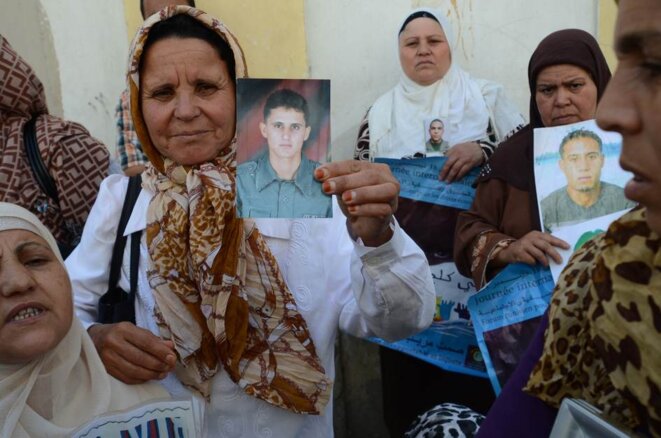 © Sara Prestianni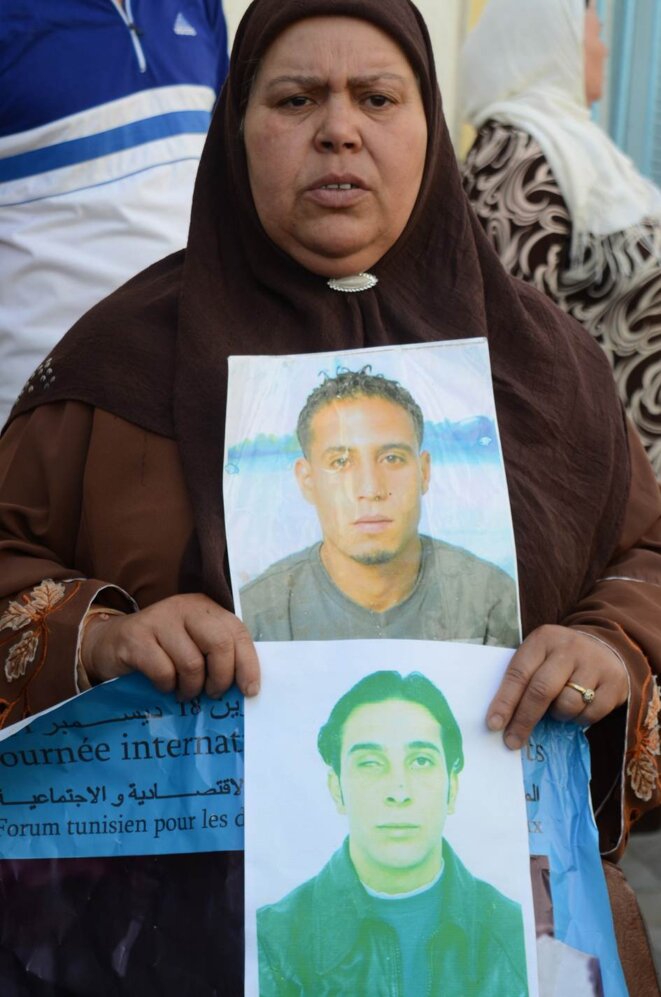 © Sara Prestianni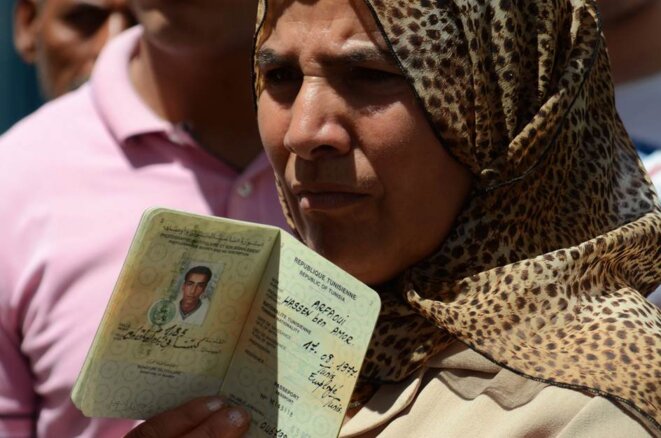 © Sara Prestianni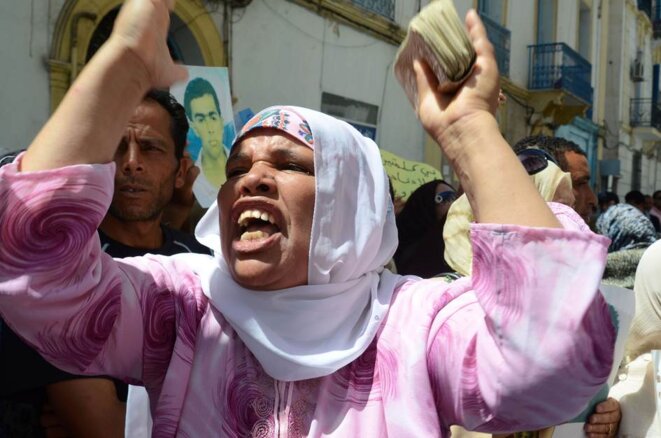 © Sara Prestianni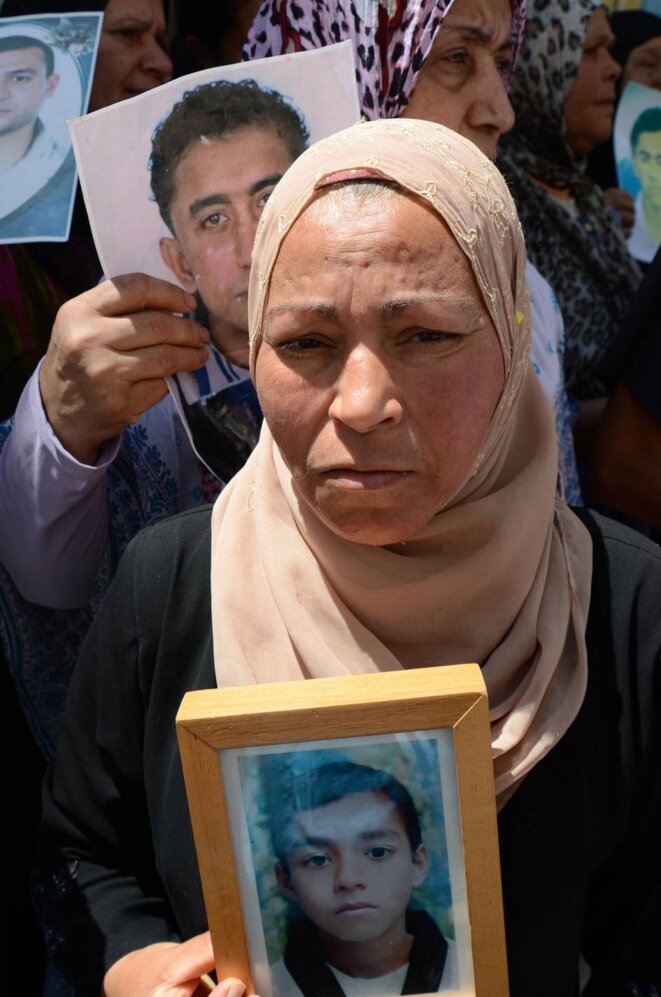 © Sara Prestianni
© Sara Prestianni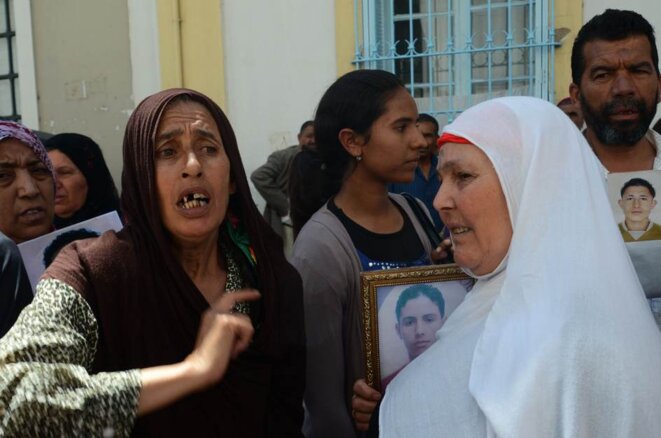 © Sara Prestianni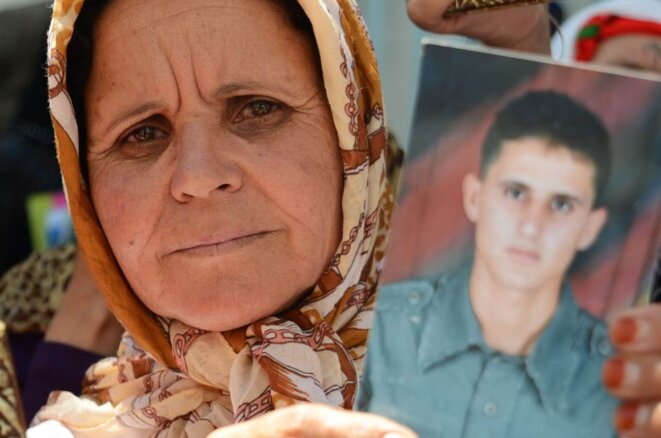 © Sara Prestianni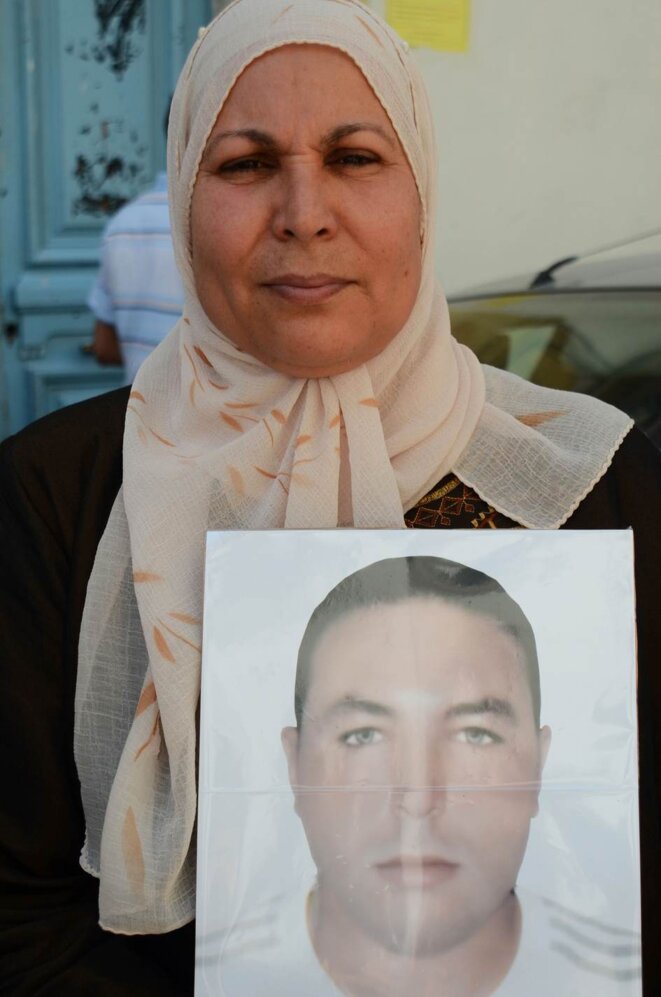 © Sara Prestianni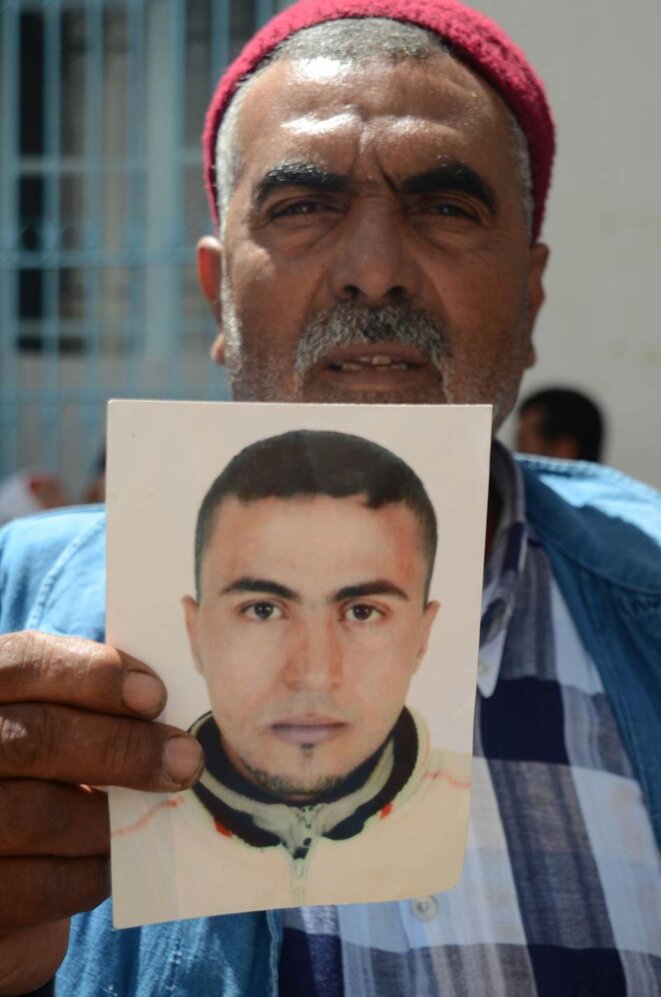 © Sara Prestianni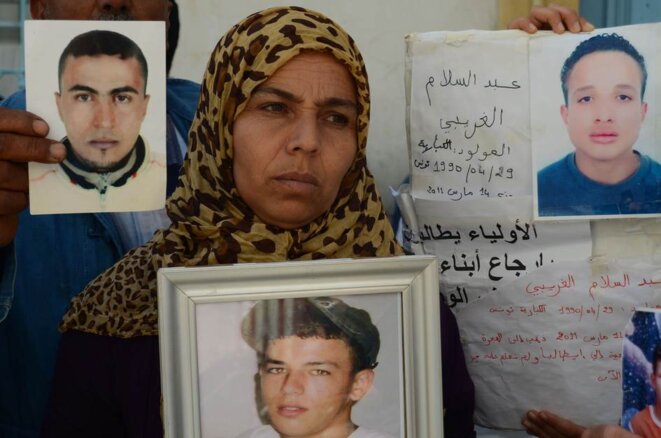 © Sara Prestianni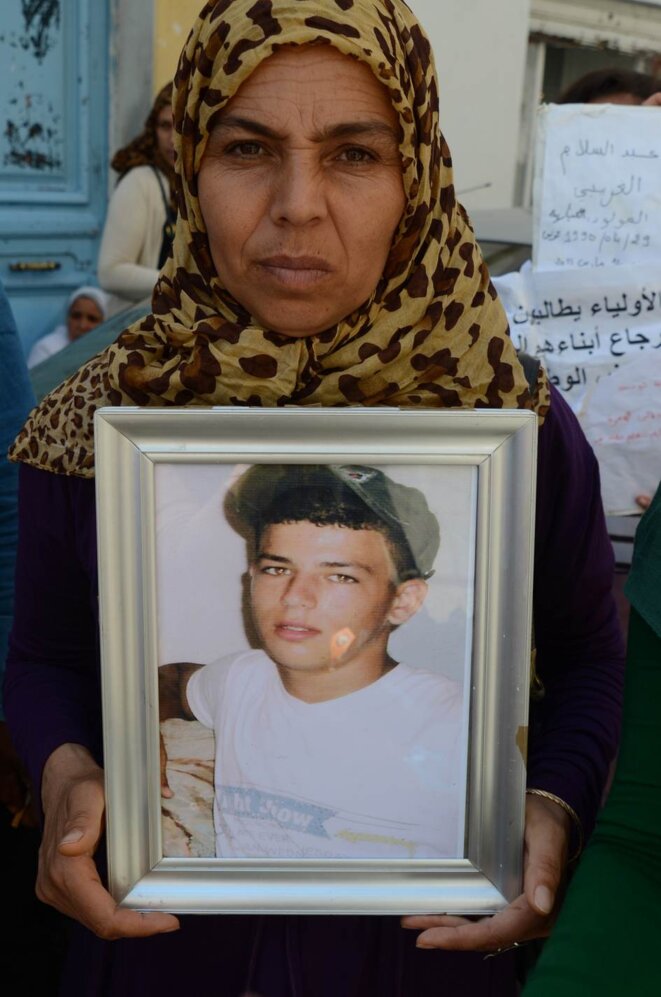 © Sara Prestianni