Edwy Plenel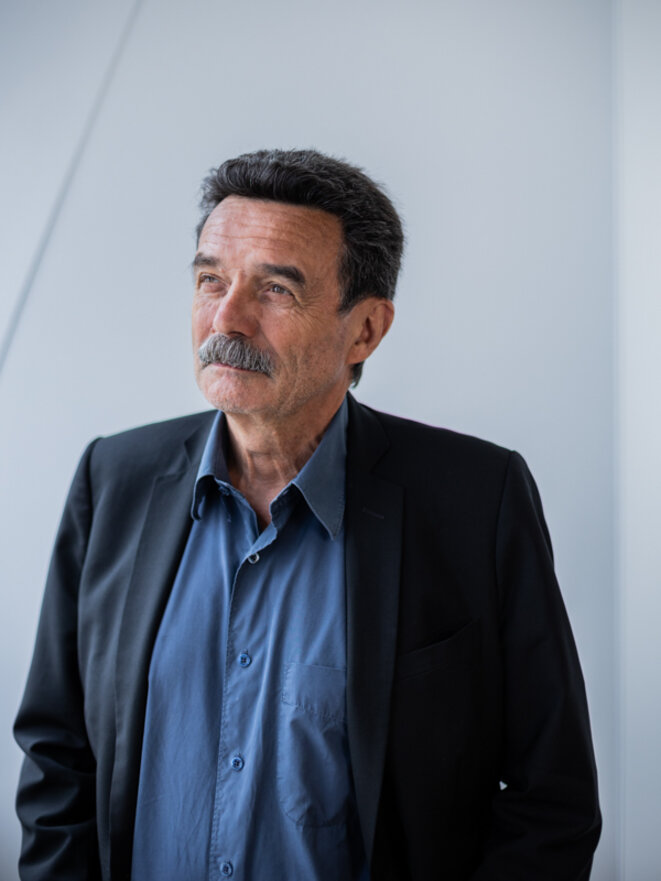 Né en 1952, journaliste professionnel depuis 1976. D'abord à Rouge (1976-1978), puis quelques mois au Matin de Paris et, surtout, au Monde pendant vingt-cinq ans (1980-2005).
Cofondateur et président de Mediapart depuis sa création en 2008.
Auteur d'une trentaine d'ouvrages (bibliograhie disponible sur Wikipedia en français).
Declaration of interest
In the interest of transparency towards its readers, Mediapart's journalists fill out and make public since 2018 a declaration of interests on the model of the one filled out by members of parliament and senior civil servants with the High Authority for Transparency and Public Life (HATVP), a body created in 2014 after Mediapart's revelations on the Cahuzac affair.
All his blog posts
The Mediapart Club
Take part in the debate
Mediapart's journalists also use their blogs, and participate in their own name to this space of debates, by confiding behind the scenes of investigations or reports, doubts or personal reactions to the news.