In the summer of 2010, the French government launched a crackdown on Gypsy immigrants in France, causing outrage at home and abroad. The demolition of hundreds of Roma camps and mass expulsions, mainly to Romania, of their inhabitants met with sharp condemnation from the European Union Commissioner for Justice, Fundamental Rights and Citizenship, Viviane Redding. She compared the programme akin to the deportation of Gypsies during the World War II collaborationist Vichy government of German-occupied France. More than 8,000 Romanian and Bulgarian immigrants found to be living in illegal conditions have been expelled since January 1st, according to official figures.
This is the final report in our five-part series which has focussed on projects by some local councils in the Greater Paris region which, in stark contrast to the government's expulsion policies, have tried to re-integrate Roma into stable living conditions.
For a conclusion, we turned to French sociologist Jean-Pierre Liégeois, one of Europe's leading experts on Gypsy history, culture and the conditions and trends of modern Gypsy communities. He has contributed to studies on Gypsy affairs for the European Commission and the Council of Europe and is the author of several books, including the European Council's 2007 publication 'Roma in Europe'. He was also the founder in 1979 of the Centre for Gypsy Research at the Paris René Descartes University (Paris 5), and was its director until 2003.
In this exchange with Mediapart's Louise Fessard, he brushes a portrait of the Roma community in France and slams the campaign of stigmatisation launched against them by President Nicolas Sarkozy in July. "It's not by offering a handful of euros that you can change migratory dynamics that are a synonym for survival," he says.
-------------------------
Mediapart: After first treating the Roma and Travellers1 as a single entity, the government chose to target the Roma from Romania and Bulgaria. Who are these Roma immigrants deported to Romania and Bulgaria? How long have they been in France?
Jean-Pierre Liégeois: "First let's go back to the fact that the government implies that all Roma are foreigners. This is false, but it undoubtedly facilitates a move to deport them, and to do so en masse. It creates an all-embracing entity that can easily be explained and manipulated, just like the expression 'travelling people', which is an arbitrary administrative classification. Focusing the position on Romania and Bulgaria is also a politically expedient short cut, but based on falsehood.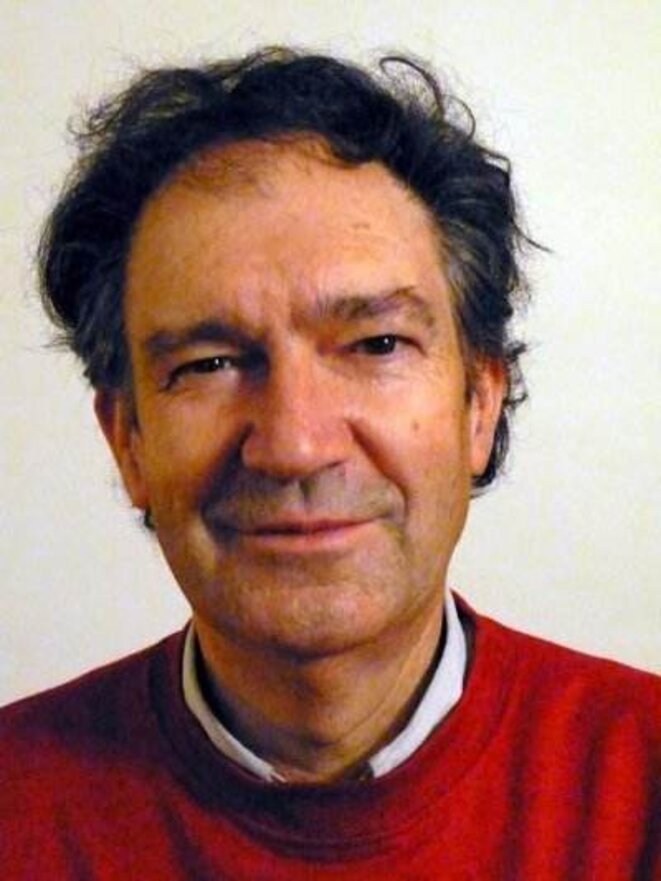 Jean-Pierre Liégeois. © DR.
In reality, many Roma have had French nationality for generations: when Roma were freed from slavery in Moldavia and Wallachia in the 19
th
century many families took to the road, and some of them settled in France. Bilateral agreements between France and the former Yugoslavia in the 1970s brought a new wave of Roma families to France, where they have since settled, in large numbers but invisible, living in apartments, getting qualified work, particularly in the building trade. Conflicts where Roma were caught in the crossfire also brought forced migrations: for example, before the Russian Revolution of 1917 large numbers of families came to France and settled here. Then there was the war in Kosovo. Less than 10% of the original 120,000 Roma who lived there stayed; the others left to seek refuge in various countries, but rarely France, or stayed in refugee camps. Add the fact that the first Gypsy families arrived in France in the 15
th
century, and you can see that their migrations form part of several centuries of history, and that many Roma are citizens of countries where they have lived for longer than a large number of other citizens.
This should therefore be seen in the context of several centuries of a history of negation, going from rejection to assimilation via the use of their workforce, as galley slaves to populate the colonies, from England to Australia, from Portugal to Brazil or Angola, etc., or in other forms of forced labour. And since Romania and Bulgaria joined the European Union there has not been an invasion at all. There are 12 to 15,000 foreign-born Roma in France, which is a very small percentage of the total number of foreigners in France and has hardly any impact on the migration figures. [Interior minister] Brice Hortefeux himself indicated the number of Roma was 'around 8,500 on our territory' when he appeared on the national evening news on July 27th. The Roma targeted by Brice Hortefeux are among those most recently arrived, because they are the more visible.
-------------------------
1: 'Gens du voyage' in French.