The French National Institute of Statistics and Economic Studies (INSEE) in December released its update of key economic facts and trends in France.Mediapart's Laurent Mauduit has been studying the figures and says coordinated European austerity plans are stifling French growth, with households rather than businesses bearing the brunt of the effort.
------------------------
While unemployment levels remain high and purchasing power is reduced, households are paying the high price of the recession, while businesses saw their financial situations recover quickly, reveals INSEE's report, 'Conjoncture in France', published on December 16th.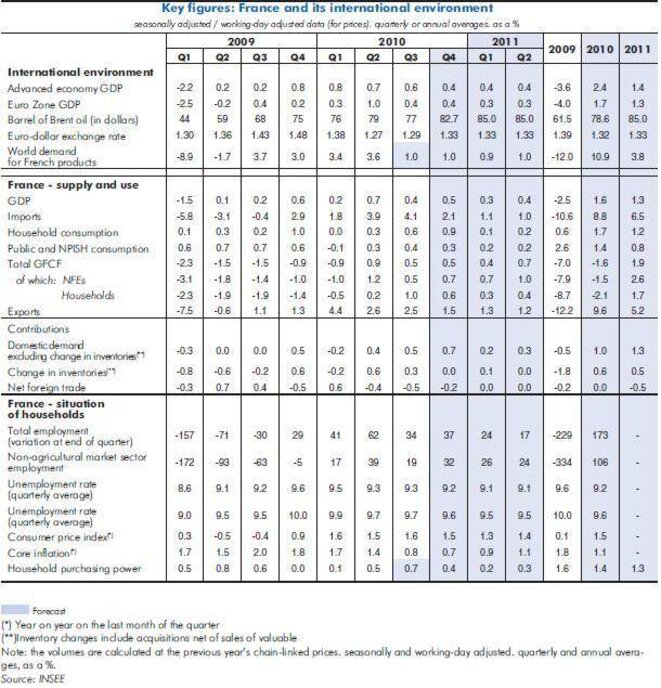 INSEE P. 14
The report, which takes stock of France's economic situation in 2010 and looks ahead to the first half of 2011, forecasts that French economic growth in the coming months will be sluggish. The table above gives the main trends expected (click on table to enlarge).