Report by Graham Tearse.
-------------------------
The French political scene was thrown into turmoil this weekend after International Monetary Fund (IMF) chief Dominique Strauss-Kahn, widely tipped in opinion polls as favourite to win next year's French presidential elections, was arrested in New York on Saturday on charges of sexually assaulting a 32 year-old chambermaid in a suite at a Manhattan hotel.
The IMF managing director was removed from a Paris-bound Air France plane by New York Port Authority agents at about 4.40 p.m. local time on Saturday, minutes before it was due to take off from Kennedy International Airport. The agents were acting upon a request from the New York Police Department (NYPD).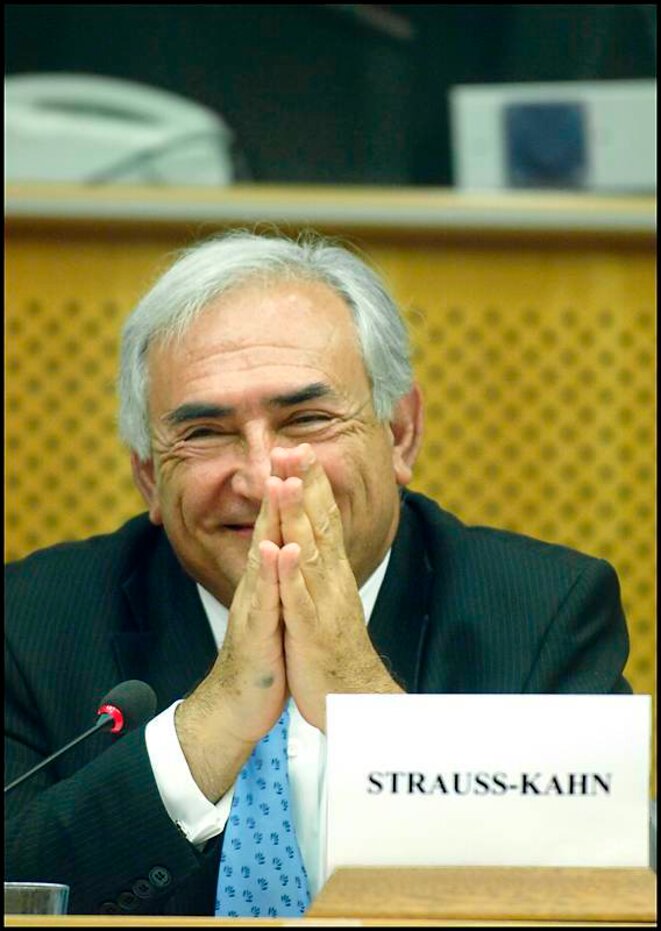 DSK © EU.
He was formally charged by NYPD detectives at 2.15 a.m. local time on Sunday on two counts of sexual assault and one of sequestration upon the chambermaid in his luxury suite at the Sofitel hotel on West 44th Street, near Times Square, on Saturday morning.
"Earlier this morning our detectives charged him with a criminal sexual act, attempted rape and unlawful imprisonment in connection with the incident at the hotel earlier with a 32 year-old chambermaid there in Midtown Manhattan," said NYPD spokesman and Deputy Commissioner Paul J. Browne in an interview with the BBC Sunday. "We received a call at about one o'clock yesterday afternoon by hotel staff asking us to respond to an incident there. When we arrived we found that the woman there who had been assaulted [sic]. We brought her to the hospital for treatment and then began looking for Mr. Strauss-Kahn." He said the plaintiff was treated for minor injuries at the city's Roosevelt Hospital.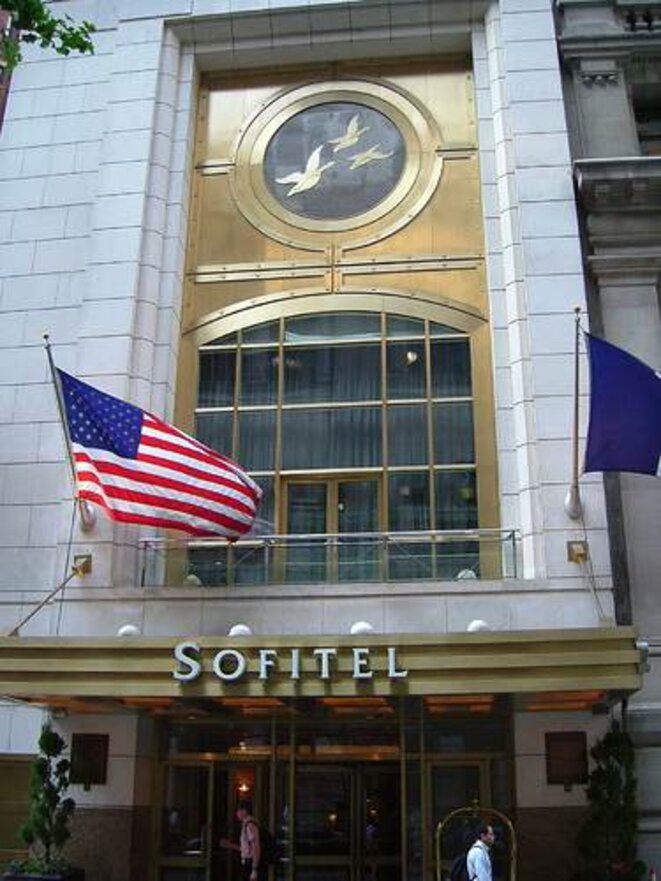 The New York Sofitel. © dr
Strauss-Kahn was due to appear before a judge at New York State Court late Sunday. One of his two lawyers, Benjamin Brafman, said Strauss-Kahn would pleadd not guilty of the charges. French foreign ministry spokesman Bernard Valero said he had been visited during his detention by a consular official as part of regular "consular protection" procedure.
In a separate interview with Reuters news agency, Browne described the chambermaid's account of the alleged assault on Saturday. "She told detectives he came out of the bathroom naked, ran down a hallway to the [suite] foyer where she was, pulled her into a bedroom and began to sexually assault her, according to her account."
"She pulled away from him and he dragged her down a hallway into the bathroom where he engaged in a criminal sexual act, according to her account to detectives. He tried to lock her into the hotel room."
Browne said Strauss-Kahn had left a mobile phone and other personal items behind him at the hotel, adding: "It looked like he got out of there in a hurry."
The New York Times reported that "one law enforcement official said that the investigation uncovered evidence that could contain DNA" during its investigation of events in the suite, which the paper said was rented $3,000 per night.