A key witness in an investigation into suspected illegal political funding in France from bribes paid in the sale of French submarines to Pakistan has confirmed the existence of a blackmail attempt against the French state, including against Nicolas Sarkozy, over allegedly compromising information linked to the kickbacks.
Investigating magistrate Renaud Van Ruymbeke, leading one of two highly sensitive judicial enquiries into the so-called Karachi affair, was told of the blackmail plot during questioning this month of Gérard-Philippe Menayas, who was financial and administrative director at naval defence contractor DCN (Direction des constructions navales) between 1992 and 2008.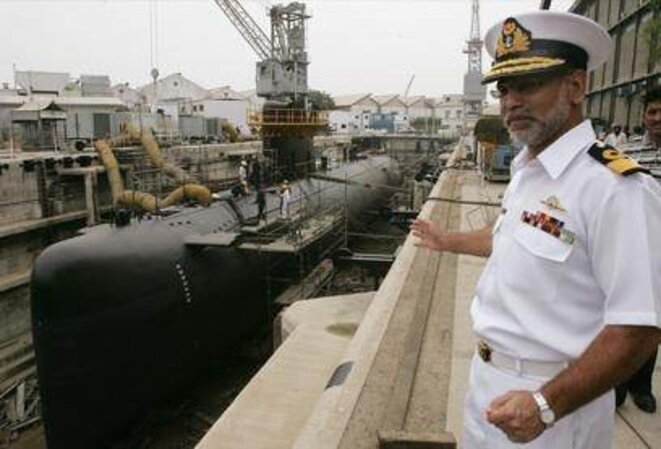 Danger deal: one of the Agosta subs under construction. © Reuters
Menayas also gave investigating magistrate Renaud Van Ruymbeke details of the 'shadow', or shell companies apparently used to channel multimillion euro 'kickbacks' paid out in the 1994 deal.
The Cherbourg shipyard base of the state-run DCN (now called the DCNS), was responsible for overseeing the building in Karachi of three Agosta submarines sold by France in a deal concluded in 1994. It was during the construction of the Agostas, on May 8th, 2002, that 11 DCN engineers were killed in a bomb attack on their minibus outside their Karachi hotel.
The ongoing French investigation into their murders1 has dismissed theories of a terrorist attack and is concentrating on mounting evidence suggesting that it was a reprisal for the non-payment of vast 'commissions' promised to senior local intermediaries to secure the sale of the submarines. Evidence suggests they were halted by former French President Jacques Chirac after it was discovered that some of the payments were re-routed back to France.
It is this particular aspect of the case that the investigation by Judge Van Ruymbeke2 is specifically concerned with; so-called 'retro-commissions', said to have been used to fund then-prime minister Edouard Balladur's failed bid to run against Chirac for office of president in 1995. At the time, Nicolas Sarkozy was Balladur's budget minister and election campaign spokesman. Both men have dismissed the claims.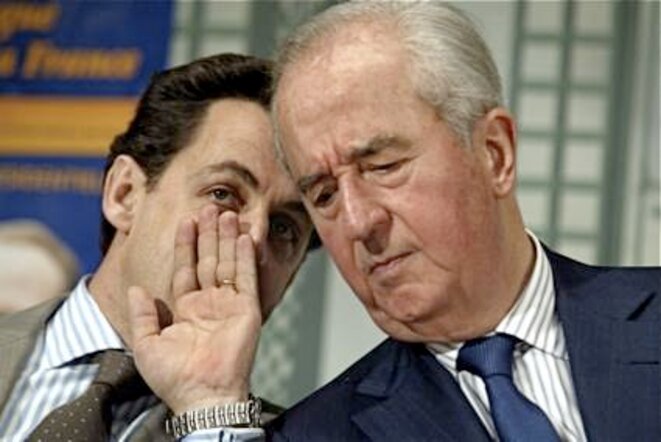 Denials: Nicolas Sarkozy and Edouard Balladur. © Reuters
Last week
Van Ruymbeke heard important evidence from Charles Millon
, who was Chirac's defence minister from 1995 to 1998, and who confirmed the existence of the retro-commissions.
It was a few days earlier, on November 9th, that the judge also heard the key testimony of senior DCN director Menayas, a qualified mathematician and specialist in the movement of funds.
Menayas, 63, spoke of a "blackmail" attempt by the former bosses of a shell company called Heine - said to be involved in handling some of the commission payments - against senior figures in the French state, including Nicolas Sarkozy, just months before the 2007 presidential elections, which Sarkozy went on to win.
-------------------------
1: The investigation into the murders of the 11 engineers is led by Judge Marc Trévidic. Under French law, the murder of a French national abroad can become the subject of a French investigation and eventually to the charging and trial of a suspect.
2: Renaud Van Ruymbeke, 58, is specialised in financial crime and has led several, high-profile investigations into political corruption involving figures and parties from both the Left and Right. He also led the successful second investigation into the 1996 rape and murder in Brittany of 13 year-old British girl Caroline Dickinson and was latterly one of two magistrates in charge of the pre-trial investigations into Société Générale 'rogue' trader Jérôme Kerviel.