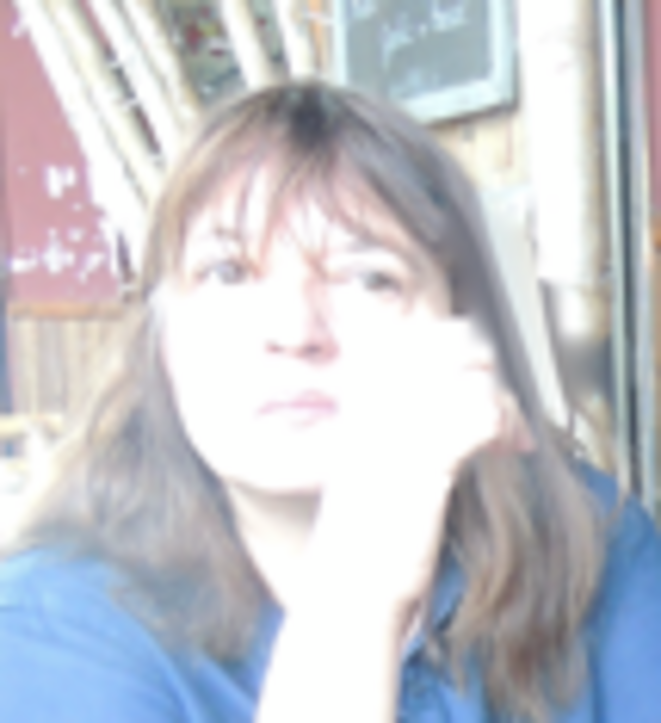 Ancienne journaliste à l'Usine Nouvelle, au Monde, et à la Tribune. Plusieurs livres: Vivendi: une affaire française; Ces messieurs de chez Lazard, Rothschild, une banque au pouvoir. Participation  aux ouvrages collectifs : l'histoire secrète de la V République, l'histoire secrète du patronat ,  Les jours heureux, informer n'est pas un délit.
View his profile in the club
Ses Derniers articles
After the Charlie Hebdo shootings in January this year President François Hollande's key focus was on pulling the nation together. Now, after the terror attacks that struck Paris on Friday November 13th, the French head of state has espoused the language of war to justify more air strikes by French jets in Syria and Iraq, stronger internal security measures, more police officers and, most notably, a change to the French constitution. In a rare address to French MPs and senators Hollande said on Monday: "France is at war." As Lénaïg Bredoux and Martine Orange report, the mood in the French presidency is for tough talk and tough measures to combat jihadists – and also to stop the French Right from seizing the political initiative.

© Reuters

In just two years, Franco-Israeli businessman Patrick Drahi has turned a pedestrian French cable operation into a global telecoms empire, spending more than 40 billion euros on acquisitions, including France's second-largest mobile operator, SFR. But behind the breathtaking sequence of deals, he has ratcheted up debt, riding on the wave of cheap money that followed the 2008 financial crisis, and now even ratings agency Moody's appears concerned. Martine Orange reports.

The French utilities group EDF is now officially the sole company overseeing France's nuclear industry. This follows an agreement in principle signed earlier this week between EDF and the ailing French nuclear firm Areva which will create a joint company in charge of designing and building new nuclear reactors. France's economy minister Emmanuel Macron has sought to draw a line under the French nuclear industry's recent financial fiasco, preferring to speak instead of a "new adventure" for the sector. Mediapart's Martine Orange analyses the deal.

Lancement d'Ariane 5 © Arianespace

Control of Arianespace, the pan-European company that provides commercial launch services for spacecraft, is to be handed over to a joint venture between Airbus Group and French aero-engine maker Safran. The privatisation, via a transfer of majority shares in the company held until now by the French national space studies agency, the CNES, is expected to be formally detailed at the Paris Air Show which opens on Monday. The move has accentuated mounting tensions between staff and management of the company, amid fears of job cuts and the end of a 35-year collective public adventure that spearheaded the European space industry. Martine Orange reports on the deep malaise surrounding a controversial privatisation to be underwritten by taxpayers.

Jérôme Kerviel, en avril 2012 © Reuters

In January 2008, French bank Société Générale announced it had lost 4.9 billion euros through the reckless actions of one of its traders, Jérôme Kerviel, claiming it had been unaware of his actions. Kerviel, who maintained from the start that his hierarchy knew what he was doing, received a jail sentence for forgery, fraud and hacking, and was ordered to pay the bank, in damages, the huge sum it lost. But last month, Mediapart can reveal, the former head of the French police's financial crime squad, who led its investigation of the events and who was once convinced of the bank's claims that Kerviel acted on his own, has given a statement to a French judge in which she details why she later became convinced, during her second investigation into the affair in 2012, the trader's bosses knew of his actions. Commander Nathalie Le Roy said she now feels she had been "used" by the bank in the 2008 investigation, how it later held back key evidence she requested, of witness accounts that Kerviel's superiors were already made aware in 2007 of his extravagant trades, of allegations that Société Générale staff were made to sign gagging agreements and revealed that its claimed losses have never been independently verified. Martine Orange reports on a dramatic turnaround in the affair which appears bound to reopen the case.

The giant French nuclear group Areva, whose core business is making nuclear reactors, has just announced staggering losses of 4.8 billion euros in 2014. That comes on top of nearly 3 billion euros of losses racked up in preceding years. In a bid to resolve this disastrous situation the state-owned company is now drawing up a restructuring plan that could lead to thousands of job losses. However, the group's woes cannot simply be blamed on recent events such as the Fukushima nuclear disaster in Japan or a cyclical downturn. Instead the group's terrible financial position has been building for many years thanks to industrial squabbles, bad management decisions and poor strategy. But as ever, says Mediapart's Martine Orange, it looks as if it will be the workforce who will pay the price of the group's failings rather than France's industrial, civil service and political elites despite their responsibility for this industrial fiasco.

Europe's largest bedding company, the French group Cauval, has recently been hit by a campaign of rumours that it is in imminent danger of bankruptcy. As a result, the company, whose products are sold under the trademarks of Dunlopillo, Simmons and Treca, has come under strong financial pressure from wary suppliers and its retail store clients. The rumours began in earnest after a major French retail chain, But, ordered its franchise stores to remove Cauval products from their 2015 catalogue. While the rumours gained ground, one of But's principle shareholders, a London-based equity firm, expressed its 'potential' interest in buying up Cauval. Martine Orange reports on a disturbing tale that now threatens 3,000 jobs.

French economy minister Emmanuel Macron on Monday introduced before parliament his bill of law for 'growth and action', a wide-ranging set of measures that include loosening Sunday trading rules, cutting red tape on construction activity and opening up closed professions like that of solicitors. Amendments to the bill, which is on a fast-track passage through parliament this week, have seen its original 106 articles rise to more than 200. Among them is a measure adopted in stealth and which aims to guarantee secrecy in business activity by making the revelation of confidential corporate information a crime. Mediapart economics correspondent Martine Orange argues here why the text of this amendment is so vague and potentially large in interpretation that it poses a serious danger for freedom of information, and for the press and whistleblowers in particular.

© Reuters

The French government reshuffle on Tuesday saw the replacement of rebel economy and industry minister Arnaud Montebourg by Emmanuel Macron, a former banker and deputy chief-of-staff to President François Hollande. Macron, 36, who first began a career as a philosopher, is unknown to the public, but has played a crucial role as advisor to the French president on economic policies. Lénaïg Bredoux and Martine Orange profile the man in the hot seat in charge of steering France through increasingly dangerous economic waters.

Just before French government members left on their two-week summer holidays earlier this month, they met with President François Hollande for a confidential seminar in which they were presented with an alarming set of economic figures and forecasts that promise dark times when they return to work on August 18th. The deflationist spiral into which Europe is being drawn threatens to destroy all hope of France recovering growth, reducing already chronic unemployment, or of straightening its public accounts. Just as worryingly, the government appears divided and dithering over the policy direction to be adopted to avoid what some business leaders predict could become a new and catastrophic crisis by 2015. Mediapart's economic and business affairs correspondent Martine Orange reports.