The 1985 Schengen agreement was supposed to have removed frontiers and allowed people to move freely between European Union member states. The current migrant crisis, however, has brought these borders back, though not for everyone: only migrants themselves are affected. Having landed in Greece or Italy, the tens of thousands of exiles who have journeyed from the Horn of Africa, West Africa and the Middle East run into these barriers as they try to cross Europe. At Ventimiglia (Vintimille in French) on the Franco-Italian border and at Calais, with its port and the Channel Tunnel, these migrants suffer the direct consequences as they are obliged to live in makeshift camps while waiting for a chance to get through. Meanwhile the number of deaths increases, with at least eleven people having died trying to cross the Channel since June 1st, 2015.
France, now reduced to the rank of a transit country, has taken on the mantle of a border guard on its different frontiers, even if this involves a risk of breaching European law. On the Italian side it tries to block people from getting in, despite misgivings from the authorities in Rome. And on the British side it is trying its best to stop people getting out, this time under instructions from London. The newspaper article that French interior minister Bernard Cazeneuve co-wrote with British counterpart Theresa May last weekend confirms this: Cazeneuve agreed to continue to carry out the role of policing migrants that Britain has delegated to it for more than a decade.
As most of them have fled war or repression, the migrants involved are potential asylum seekers. Yet the aim of this Franco-British agreement is purely repressive in nature and simply seeks to keep the migrants from getting through. In exchange for British funding of barriers - ten million euros to protect the tracks that go through the tunnel at Coquelles, on top of the 15 million euros previously provided, including 2 million euros to protect lorries - and the sending of sniffer dogs to search vehicles, the French interior ministry has increased the number of police and gendarmes deployed at Calais to nearly 550 officers.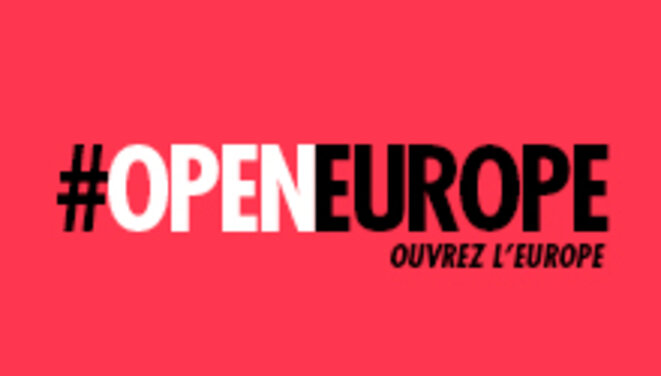 Thus in this frontier town the forces of law and order find themselves wielding batons against people seeking to leave the country. The 'deal' struck in recent days between Britain and France comes in a long line of administrative accords and treaties – including one signed at Touquet in France in 2003 by President Nicolas Sarkozy – that move British border controls to French ports and railways. This is despite the fact that under international law these controls should be carried out on British soil by British officials.
France's human rights watchdog body the Commission Nationale Consultative des Droits de l'Homme (CNCDH) has pointed to the dubious legal nature of these agreements. In a recent opinion this authoritative independent boy, made up of members of organisations from civil society, criticised the "labyrinth" of various arrangements "in broad contradiction with EU law" under which France behaves as "the 'police arm' of British immigration policy".
According to the CNCDH these bilateral agreements are a disproportionate breach of the fundamental right to be able to leave any country, as laid out in article 2-2 of protocol number 4 of the European Convention on Human Rights. "These agreements which, for the most part, have been drawn up without transparency, so that there could be no effective political scrutiny exercised on them, and which, as they are not published, have escaped judicial oversight and end up creating a de facto no-law zone, should be reviewed from scratch," it argues. Clearly its pleas have not been heeded. The call by British tabloids for the army to intervene to "defend" a "besieged" Britain faced with the "inability" of the French to act, proved to be stronger. So did French public opinion, which is held to be opposed to welcoming new migrants.
The consequences of this division of labours are dramatic: over recent years Calais has become a deadly impasse. While waiting to get through, or die trying, hundreds of people – currently 3,000 according to the French state – are trapped there. They live in squalid conditions in the co-called "new jungle", a new semi-official camp situated seven kilometres from the town centre. Every night these men, women and children risk their lives by trying to clamber onto lorries or by entering the tunnel. In their newspaper article Bernard Cazeneuve and Theresa May made "security" their top priority. But security for whom? Are they claiming to be unaware that the previous increase in "security" at the port made things more dangerous by shifting the migrants' attention towards the tunnel?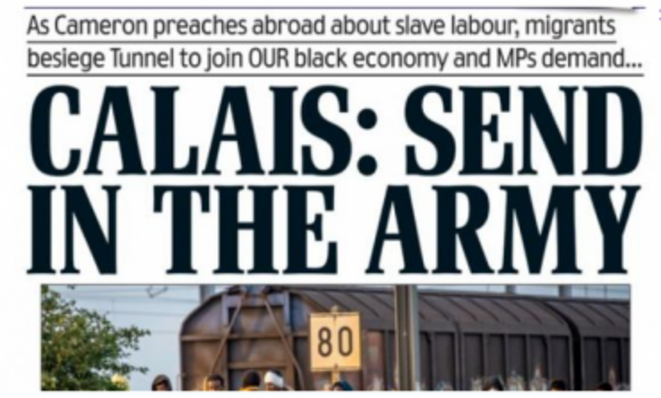 As well as being under fire from a legal point of view, and being disastrous from a human perspective, these bilateral agreements are also described as economically unfavourable to France. "[France] has agreed to contribute fully to the material cost of reinforcing the effectiveness of the English borders, without it being seriously possible to consider that it derives an equivalent benefit from this," says the CNCDH. It considers that the sums paid by Britain to build fences are small in relation to the cost of looking after the migrants themselves in France.
Setting up the Jules-Ferry centre, which serves 2,000 meals a night, while providing accommodation for just 110 women and children, cost ten millions euros on its own, with 60% of the money coming from France and the rest from the EU. "As the British contribution is mostly to do with security, France has, for more than 20 years, had to bear alone the moral and material cost of a catastrophic humanitarian situation," says the CNCDH. On such issues, rather than risk upsetting its political partner, Bernard Cazeneuve prefers to admonish Eurotunnel, who have been accused of not investing enough resources faced with the "worsening situation".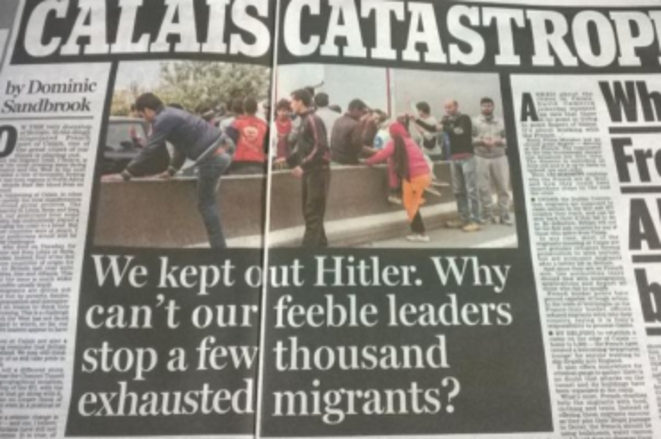 In the Italian town of Ventimiglia, the last stop before the border, France vainly hoped that Italy would follow the Calais "example". Paris therefore got involved in a diplomatic dispute, criticising Rome for having let through migrants without having registered them. Police reinforcements have also been sent to the area, as previously happened in 2011 when Tunisian migrants arrived after the "Arab Spring", to carry out stop and searches which are in fact unlawful. This has led to thousands of people being questioned on trains, told to get off and then sent back to Italy.
The week before the mid-June diplomatic clash between France and Italy some 1,439 migrants were arrested in the Alpes-Maritimes département or county on the French side of the border, of whom 1,097 were sent back to the Italian side. These removals took place under the so-called Dublin regulation under which it is the responsibility of the first EU country in which a migrant sets foot to examine their request for asylum. In six months 6,000 migrants have suffered this fate.
The migrants end up finding other means of getting through but the blockade continues. The camps at the Italian border are not emptying. Meanwhile the measures that have led to this situation are highly dubious under the law. Under article 21 of the Schengen zone borders code police checks must be carried out "in a manner clearly distinct from systematic checks on persons at the external borders", should not have border control as an "objective" and should be performed "on the basis of spot-checks". France's highest administrative court, the Conseil d'État, rejected a case brought by civil liberties groups against "permanent and discriminatory border checks", on the grounds that there was no ministerial decision on which it was able to base a judgement. But many witnesses have insisted that there are indeed targeted checks around the clock in the border area.
Related articles
In June 2013 the European Parliament allowed national border controls to be reintroduced "in exceptional circumstances", in other words when there are lots of migrants arriving, in cases where there are "serious failings" in the Schengen area's exterior borders. But in such circumstances the European Commission in Brussels has to be consulted in advance, which was not the case here with France.
In theory French law itself should prevent such widespread border checks. Article 78-2 of the code on criminal law procedures authorises random checks in a 20 kilometre zone along the border and at airports and stations, provided that they last no longer that six hours in the same place and do not constitute a systematic control of people. But as it is hard to prove excesses in such cases, the irregularities continue. Such actions combine to create borders which the French state aims to protect, even though the priority for the migrants is to keep travelling further, through and beyond France.

--------------------------------------------------------------------------


The French version of this article can be found here.

English version by Michael Streeter