A judicial investigation into the suspected illegal financing of former French President Nicolas Sarkozy's 2007 election bid has vindicated the testimony of an accountant for L'Oréal heiress Liliane Bettencourt who first revealed how vast cash withdrawals from the billionaire's bank accounts were made shortly before meetings between Bettencourt's wealth manager and Sarkozy's campaign treasurer.
The development comes after more than two years after the accountant, Claire Thibout, 54, gave an an exclusive interview to Mediapart in which she disclosed how Bettencourt's wealth and investment manager, Patrice de Maistre, had asked her, in January 2007, four months before the elections, to help prepare 150,000 euros in cash, drawn from Bettencourt's bank accounts, which she was told was to be handed to Sarkozy's campaign treasurer - and future budget minister - Eric Woerth.
Thibout became the target of lawsuits by both Woerth – for calumny – and by Bettencourt, for "theft" of accounts books, which was subsequently revealed to be untrue. At the time, Thibout's lawyer, Antoine Gillot, denounced a campaign mounted against Thiboult "to try and destabalise her".
"Not only has she greatly suffered in this affair, but she continues to suffer more than ever, her and her family," Gillot said when she was summoned for further questioning in the investigation in September 2011. "I'd remind you that she lost her job, that she was fired from the post of accountant she exercised for Madame Bettencourt whereas she had done nothing wrong."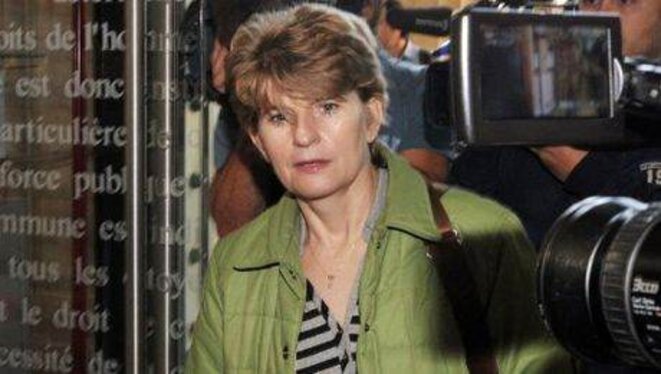 Claire Thibout (DR)
Sarkozy, who has previously described the illegal funding allegations as "a calumny" and "shameful", is expected to be questioned by Bordeaux magistrate Jean-Michel Gentil, leading the independent judicial probe, within the coming weeks. In July, Gentil ordered a police search of Sarkozy's Paris home and offices.
During her interview with Mediapart, published in July 2010, Thibout said 50,000 euros of the total sum were drawn by her from an account with a Paris branch of the BNP bank, while she was understood that the remaining 100,000 euros were to be drawn by Maistre from a secret bank account belonging to Bettencourt in Switzerland.
She has consistently reiterated her account under questioning by police.
Maistre and Woerth have admitted meeting on several occasions during Sarkozy's 2007 election bid, although they have denied that they were involved in illegal funding of the campaign.
Mediapart can reveal that Judge Gentil has, on record in the formal case file, described the "initial testimony" of Thibout, who served as bookkeeper for the Bettencourt household from 1995 until 2008, as having been confirmed by his investigations.
Woerth, 56, was earlier this year placed under formal investigation – a French legal status one step short of charges being brought – by Gentil for "handling" illegal funding of Sarkozy's campaign and for "influence peddling". After Sarkozy's election in 2007, Woerth was appointed budget minister, and later labour minister. He was also treasurer of Sarkozy's conservative UMP party between 2002 and 2010.
He remains a Member of Parliament, and mayor, of the town of Chantilly, north of Paris.
Maistre, 63, is also under investigation for 'abuse of frailty', and another two counts of influence peddling and corruption, was dismissed as Bettencourt's wealth manager in December 2010.