Florence Parly took office as France's minister for the Armed Forces in June this year after working as a director for French state-owned railways SNCF. Before that, though, she was a senior executive at Air France, in which the state is the largest shareholder. Now, in a revealing declaration to the High Authority for Transparency in Public Life (HATVP), a state anti-corruption body set up in 2013, it appears she was dismissed from Air France, yet pocketed the tidy net sum of 407,231 euros.
Parly is one of France's senior civil servants, a group of officials who keep their status for life. They can move between the civil service and industry or politics under a generous system of leave, and return to their original employment at any time in their career.
Parly's pay at SNCF already raised eyebrows when she made a partial declaration in August (see story in French here). That declaration covered only her income for the two years before she became a government minister, but the law requires her to reveal her finances for the previous five years.
The new declaration now shows that when Parly left Air France in September 2014, two months before she took up the job at SNCF, she was paid a spectacular sum equivalent to 675,800 euros gross, before deductions.
See Florence Parly's second declaration (in French) here:
This new declaration, which sets out Parly's revenues from her entire time at SNCF from November 2014 to May 2017, also covers the period when she was a director at Air France, from January 2011 to September 2014. For the Air France period it mentions "compensation received upon leaving, including the final settlement, 407,231 euros (675,800 euros gross, taxable and non-taxable)".
The language of the document is critical. In using the word "compensation" and specifying that part of the sum was taxable and another part non-taxable, it suggests that Parly was in fact let go by Air France, something that does not appear on her CV. Mediapart asked the communication offices at both her ministry and Air France to clarify, and both confirmed she was indeed dismissed.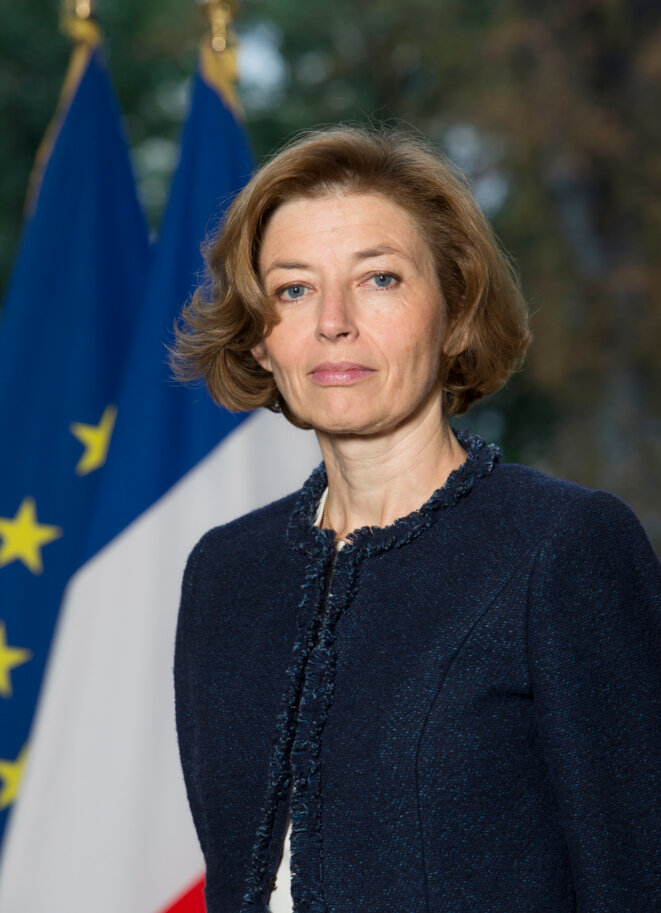 Top civil servant and Armed Forces minister Florence Parly.
Curiously, both served up exactly the same explanation, almost word for word. "Following our conversations, we confirm that Florence Parly left Air France in the context of a dismissal in September 2014 for personal reasons, for reasons of strategic disagreements that did not allow [
her
] to continue [
her
] association [
with the company
]," Mediapart was told by Air France. The minister's office delivered an almost identical message, and also specified that the payment consisted of 400,000 euros in compensation for dismissal, with the remainder of the 675,800 being the final settlement of all outstanding liabilities.
Such generous compensation raises questions. What was the nature of these "strategic disagreements"? Had Parly, given her status as a senior civil servant at the Finance Ministry department responsible for the budget, informed the government agency that oversees state investments, the Agence des Participations de l'Etat (APE), of her differences of opinion? Given that the French state holds 17 percent of Air France-KLM and has two government representatives on its board, this would have seemed the logical thing to have done.
Mediapart put these questions to the minister's office, but no response was forthcoming. However, it seems unlikely that a top civil servant, even one on leave from the civil service as Parly was, would fail to inform the public shareholder of "strategic disagreements" with a company if she were one of its directors. In the absence of any clarification, Mediapart suggested to the minister's office that such a silence could be taken to mean that when Parly left Air France it was, in reality, a 'dismissal of convenience' dressed up so as to make a compensation payment part of the deal. Again there was no response.
Parly's huge compensation from Air France is all the more controversial because it came at a time when the airline was in financial difficulty, according to a report in weekly news magazine Marianne, which broke the story. "At the time when the minister received this payment, Air France was far from being in a healthy financial situation," it wrote. Air France reported a loss of 129 million euros in 2014 and had shed 5,122 jobs in 2012 and 2,800 in 2013 under two plans for voluntary departures.
"Besides, one cannot link this super pay-off to particularly astounding personal achievements," Marianne noted, saying Parly's record at Air France was patchy. She did indeed turn around Air France's cargo division from 2009 to 2011 from making heavy losses to returning to profit, cutting staff by 17 percent in the process. But Marianne added: "As for her time at the head of the Air France branch in charge of short- and medium-haul flights at Orly from 2012 until August 2014, it was hardly noticed. In 2014, revenues from passenger transport fell 2.7 percent."