Mediapart's revelations about how officials at the French Football Federation planned to introduce an ethnic quota at its national training academies led to a huge controversy in France and abroad, the public excuses of those involved in the plan and led to two official enquiries. Above all, it sparked a wider debate about prejudice and discrimination in sport which, on an international level, only truly embraced multi-racialism in the final decade of the 20th century. Antoine Perraud charts here how theories of racial supremacy have long poisoned sporting activity across the world.
-------------------------
In modern times sport has often been nothing more than an alternative vehicle for racist political ideologies. Such ideas permeated the modern Olympic movement right from the start and were given voice by Baron Pierre de Coubertin, its founder and the organiser of the Athens Olympic Games in 1896.
Coubertin had absorbed the racial theories expounded by Joseph Arthur Comte de Gobineau, as this statement from him illustrates: "The races are of different value and all others should pledge allegiance to the white race, which is of a superior essence."
Coubertin described himself as a "fanatical colonialist" and, in line with this, opined that "the theory of equal rights for all human races leads to a political line contrary to any colonial progress."
The racist organisers of the third modern Olympics held in Saint Louis in 1904 set up "Anthropology Days" involving competitions between Pygmies, Eskimos, Apaches - even Geronimo was exhibited at the age of 75 - native Patagonians, Philippine Negritos, Ainu from Japan, Zulus from Southern Africa and Balubas from Central Africa.
The organisers judged their performances to be mediocre. Pygmies were decreed to be unsuitable for any physical exercise except for mud throwing - one of the events organised at the Saint Louis Olympics for so-called "primitives".
Coubertin's racist ideology emerges clearly in his poem, "Ode to Sport", which he wrote for the fifth Olympiad in Stockholm in 1912: "O Sport, you are Fecundity! You strive directly and nobly towards perfection of the race, destroying unhealthy seed and correcting the flaws which threaten its essential purity."
Coubertin was revolted by what he saw as the ethnic laxity of the Olympic Games despite his remonstrations, and was upset by the admission of women at the 1928 Olympics in Amsterdam - he is on record as saying that "the role of women should be above all to crown the victors".
As soon as Adolf Hitler's National Socialist Party came to power in Germany in 1933, he contacted the German Olympic Committee, which shared his obsession with purity.
As a gauge of prevailing ideology, this comment was published in a Nazi newspaper, The Völkischer Beobachter (The People's Observer) in 1932: "Unfortunately we can see today that free men must often compete with black slaves, Negroes, for the trophy. This is a shameful, unparalleled degradation of the Olympic spirit, and the Ancient Greeks would surely turn in their graves if they knew what modern men have made of their sacred national games."
Hitler tried in vain to put Coubertin forward as a candidate for the Nobel Peace Prize for services rendered at the 1936 Berlin Olympic Games. The Weimar Republic had been chosen to organise these games in 1931, but five years later the Nazi regime basked in Olympic glory as a result.
Only one man dared to speak out against what he called this "sordid exploitation of the Games" and was sanctioned for his pains. Ernest Lee Jahncke, an American and a staunch Republican, became the only person ever to be expelled from the International Olympic Committee in 1936. He was succeeded by Avery Brundage, a pro-Nazi Yankee, who would chair the Committee from 1952 to 1972.
The ingrained racism of Americans blinded them to everything except the celebrations in Berlin in August 1936. President Franklin D. Roosevelt had his eye on appeasing the deep South to help him be re-elected in 1937, and he refused to receive Jesse Owens, the black athlete, whose victories directly contradicted the Third Reich's racist theories.
There was another, lesser-known example of this Olympic racism in 1936. Son Ki-chong of Korea won the marathon. Japan, which had colonised the Korean peninsula in 1910 and treated its people as sub-human, had changed his name to Son Kitei to make him sound Japanese.
Standing at the top of the podium, Son Ki-chong woefully bent his head to show he was under their yoke, and tried to hide the Japanese insignia on his shirt. He kept repeating to journalists who interviewed him that he was Korean, but they were not interested in this fact.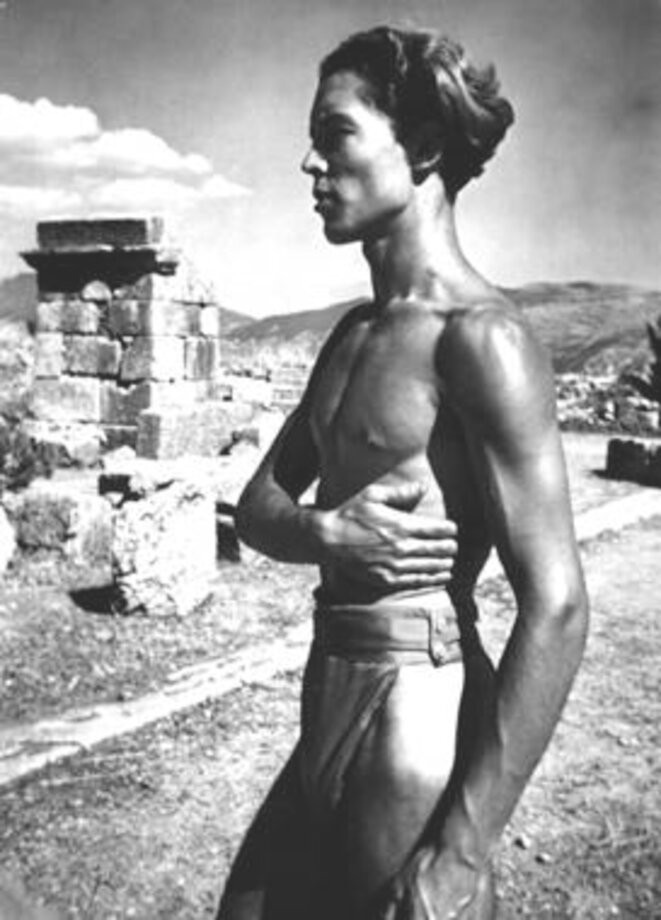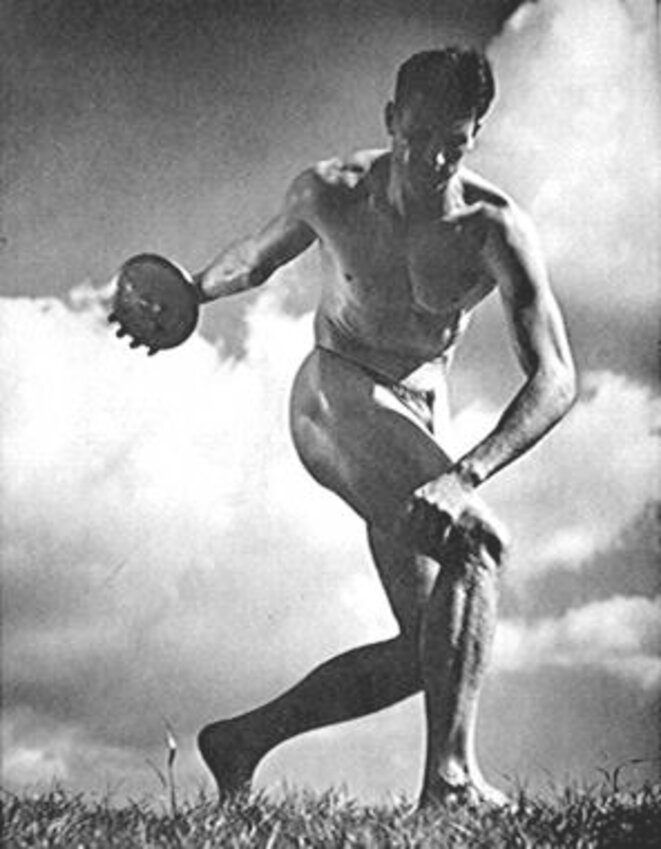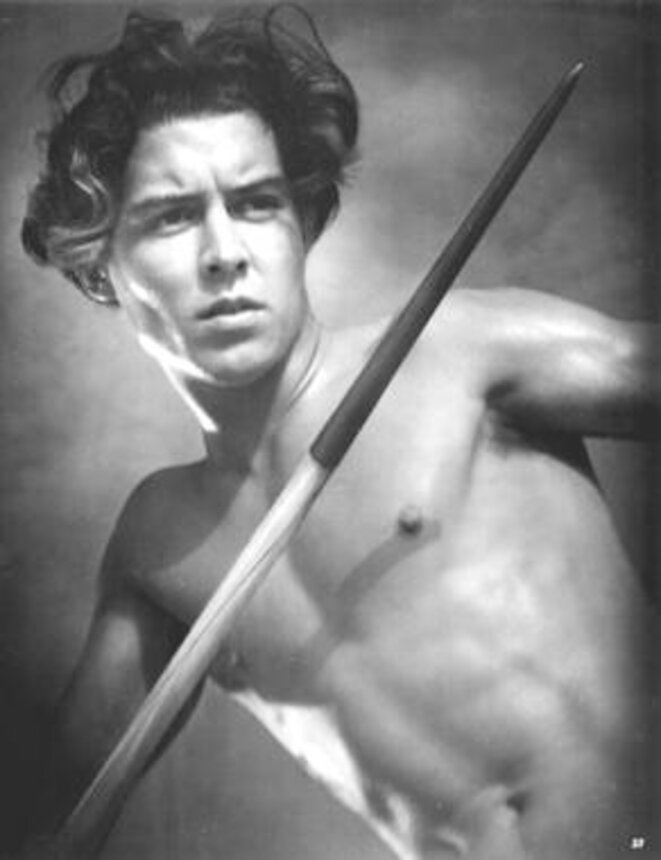 Leni Riefenstahl, who made her name with her propaganda film of the Nazis' Nuremburg Congress in 1934, Triumph of the Will, took two years to assemble Olympia (video below), based on footage taken at the 1936 Olympics and dedicated to Pierre de Coubertin.
Olympia : les dieux du stade © ruffinattojmonnet