The Atlantic Wall was built during the WWII German occupation of France, a line of fortifications along France's western and northern coastline, erected to resist an allied troop landing. While remnants of it still stick out like giant sore thumbs, the true story behind its construction has largely crumbled away from France's collective memory.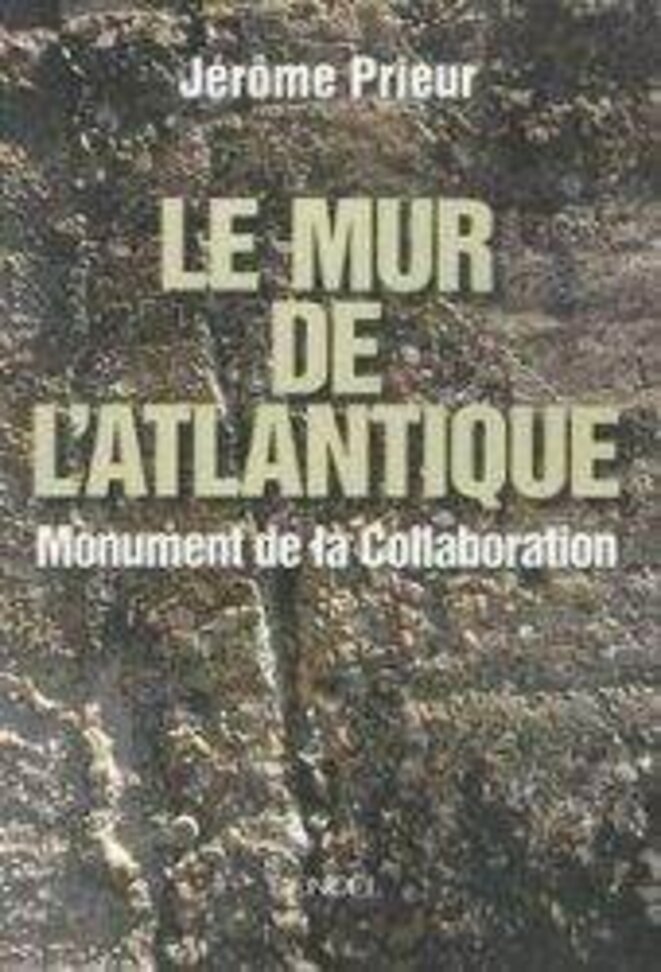 It is now the subject of a book, 'The Atlantic Wall, Monument of Collaboration' (cover, left), by writer and film-maker Jérôme Prieure
1
. Published last autumn, his work was also the subject of a television documentary for the France 2 channel.
Prieure explains, (or rather, reminds us) how, from 1942 to 1944, the Third Reich's principal engineering group, the Todt Organisation, under Hitler's orders, carried out a vast operation in collaboration with Vichy France, to build the fortified wall (which also stretched beyond the border with Belgium to Scandinavia). Some 300,000 French workers toiled over its construction, enriching hundreds of companies, which were then able to profit from the post-war reconstruction boom; once, that is, they had been through the motions of the post-liberation purge supposed to bring collaborators to justice.
We are shown how the Atlantic Wall was both massive and immaterial. The fortification, riddled with gaps, was like a dotted line leading to an uncertain future. Jérôme Prieur retraced its course to its origins, with the help of three generations of historians2, accompanied by arresting photos and documents.
He discusses his work here with Mediapart's Antoine Perraud, and reveals how he discovered that "beneath the cement, the embers are still smouldering".
-------------------------
Mediapart: Why call a 'wall' what was perhaps no more than an Atlantic sieve?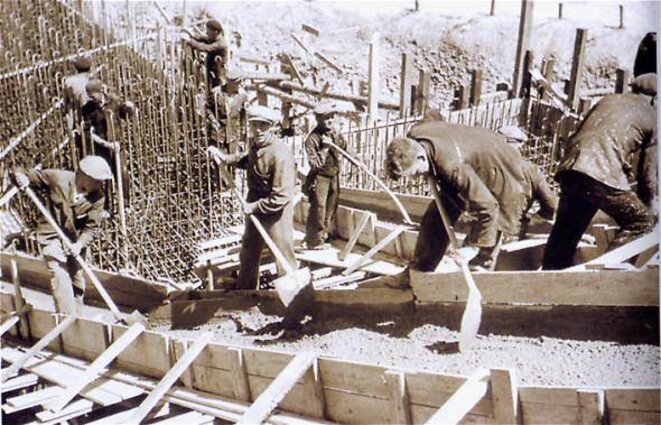 Construction work on the wall. © DR
Jérome Prieur:
"In German, the Atlantikwall is considered a rampart. The construction is also a propaganda fortification reminiscent of those of antiquity, such as The Great Wall of China or Hadrian's Wall. But it is in fact a discontinuous line of fortified points. It was a means of controlling access to the beaches, built from Norway to the Spanish borders, and backed up by a Sudwall on the Mediterranean coast between Spain and Italy."
Mediapart: The undertaking seems like an amalgam of archaism and modernity, with certain bunkers that prefigure the Guggenheim Museum.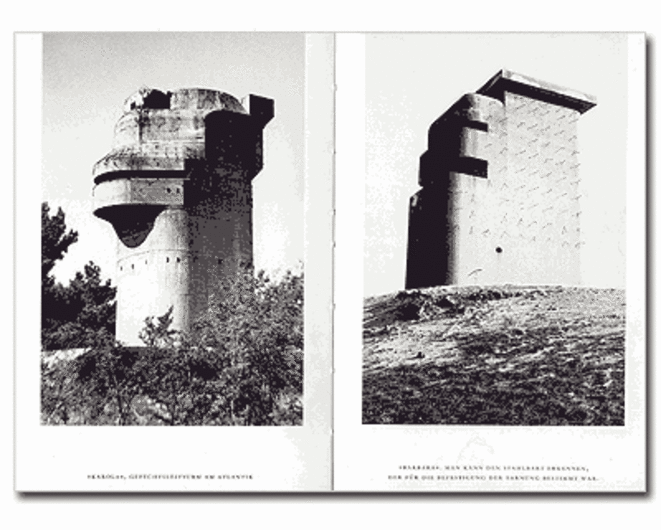 Page extract from Virilio's 'Bunker Archeology'. © DR
J.P.:
"It's a striking mix. The only major book on the subject, Bunker Archaeology, a Study on Second World War European Military Space by Paul Virilio
3
, highlights this combination of backward -looking conservatism and futurism. There is a sci-fi element to it, as well as a sculptural one, with an architectural style inspired by the Bauhaus. At the same time, it was a throwback in terms of military strategy. How could the Germans, who had bypassed the Maginot Line
4
, have entertained the idea of building this discontinuous line incapable of holding back assailants in a modern, and thus airborne, war?"
"Ideological construction is a major dimension of this wall, as if it were necessary to protect oneself from the hereditary enemy, the English. [The French historian] Olivier Wieviorka explains well that we associate the success of the German army with an idea of a lightning-fast war. But this blitzkrieg is something of a historical accident. Granted, it allowed the invasion of France, but the concept was only forged afterwards."
-------------------------
1: Le Mur de l'Atlantique, Monument de la collaboration, Published by Denoël, available in French only, priced 18 euros. More on Jérôme Prieur here, and here.
2: Historians: Robert Paxton; Jean-Claude Hazera and Renaud de Rochebrune; Olivier Wieviorka; Claude Malon; Sébastien Durand; Peter Gaida; Daniel Lindenberg; Fabrice Grenard; Fabian Lemmes; Manuel Martin; Isabelle Raynaud and Christian Bougeard.
3: Paul Virilio, born in 1932, is a prominent, politically engaged urbanist and philosopher, known for his writings on the effects of speed and technology upon modern society. An English-language translation of the French Bunker Archéologie, first published in 1975, was published in 2009 by Princeton Architectural Press, to accompany an exhibition of Virilio's photographs at the Pompidou Centre in Paris.
4: Defensive concrete fortifications and bunkers built by France along its borders with Germany and Italy between World War One and World War Two. Named after the then-French Minister of Defence André Maginot.