Following the arrest in New York on sex assault charges of former IMF chief Dominique Strauss-Kahn, accused of the attempted rape of a hotel chambermaid on May 15th, allegations surfaced in France of his involvement in previous incidents of sexual abuse.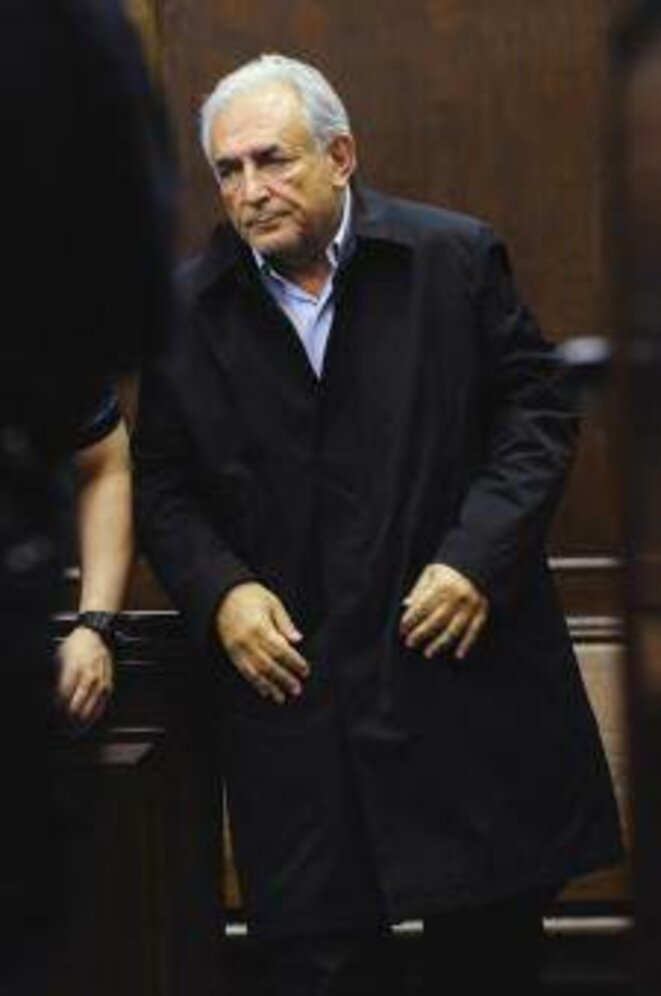 © Reuters
Strauss-Kahn's arrest overnight destroyed his expected candidature in next year's French presidential elections, The former French finance minister and leading Socialist Party heavyweight was regularly tipped by opinion polls as being on course for a landslide victory over incumbent Nicolas Sarkozy.
Hours after his arrest, Anne Mansouret, a Socialist Party general and regional councilor in Normandy1, last Sunday revealed in several media interviews how she had persuaded her daughter, the writer Tristane Banon, now aged 31, not to lodge a formal complaint against Strauss-Kahn for an alleged sexual assault he made upon her in 2002. Banon claimed the attack, in which she said the two struggled on the floor as he tried to undress her against her will, happened in a Paris apartment to which she was invited by Strauss-Kahn after interviewing him for abook she was then preparing.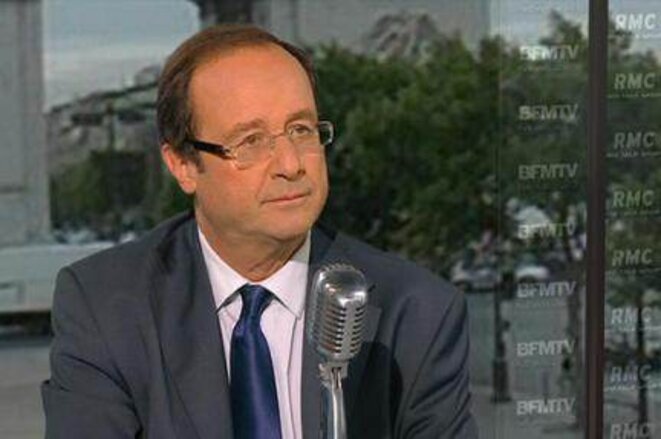 © RMC-BFM TV
In an exclusive interview with Mediapart published here, Mansouret further reveals that she had at the time informed Socialist Party leaders about the attack on her daughter. One of them was the then party leader, François Hollande, now a leading contender to become the party's candidate for next year's elections, who earlier this week, he said the assault as described the charges against Strauss-Kahn "does not resemble the man I know". She said another was former French prime minister Laurent Fabius, who told her "I don't want to know".
The allegations come amid growing controversy over Strauss-Kahn's behaviour towards women, dismissed by many within his party as that of a lady's man, but which others have suggested should have alerted attention and action.
Banon's lawyer announced earlier this week that she would be filing a complaint for the alleged sexual assault by Strauss-Kahn nine years ago. French news website Rue 89 on Sunday re-published a television interviewshe gave in 2007 in which she recounted the assault by politician whose name was concealed during the broadcast by an audio 'bleep', and which she said occurred in 2002.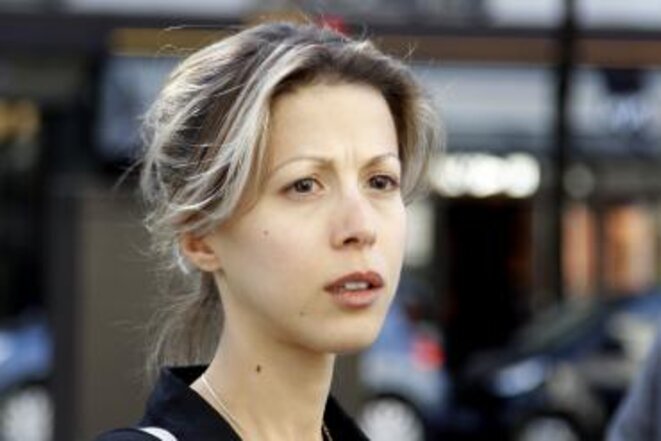 © Reuters
In the TV chat-show programme, '
93, faubourg Saint-Honoré
', Banon recounted how she had been given an appointment by Strauss-Kahn in an apartment empty save for "a video-recorder, a TV, a bed beyond, and bare woodenbeams". She told the progamme that "to reply, he wanted me to hold his hand, then his arm" and said the situation then degenerated. "We finished up in a fight, we fought on the ground, I gave out kicks, he undid my bra, he tried to take off my jeans. When we fought, I mentioned the word 'rape' to scare him. It didn't frighten him."
-------------------------
1: Anne Mansouret is an elected councillor from the Eure département (equivalent to a county), sitting on councils for the broader Upper Normandy (Haute-Normandie) region of north France.