François-Marie Banier is the celebrity photographer, painter, novelist and socialite at the heart of the scandal surrounding L'Oréal heiress and multi-billionaire Liliane Bettencourt. Over a period of years, the matriarch gifted him with almost one billion euros in cash, insurance policies and artworks. Banier is the target of a law suit filed by 88 year-old Liliane's daughter and only child, Françoise Bettencourt-Meyers, who accuses him of acquiring the fortune by exploiting the mental frailty of her mother. Here, Antoine Perraud studies the eerie similarities between the scandal and the plot of a book by Banier that was published in...1971.
Banier is a dandy who chases inspiration. He is driven by an ebullience that he distributes around different art forms. He is rich in a dexterity which he uses to spice his existence. Oscar Wilde''s confession, "I put all my genius into my life; I put only my talent into my works", could well apply to him.
He published his first novel, Les Résidences Secondaires ou La Vie Distraite, (Second Homes, Or A Life of Fun1) in 1969, when he was just 22. He was hailed as a prodigy and compared with French writer Raymond Radiguet.
Two years later he published another book, Le Passé Composé (The Perfect Tense), which could for all the world be the Bettencourt affair in the future perfect tense. Re-reading it now, almost 40 years after it was penned, is like discovering a thinly-disguised road map of the scandal currently rattling French President Nicolas Sarkozy and his government, a time-bomb in a tale that contains the antecedents of the whole affair.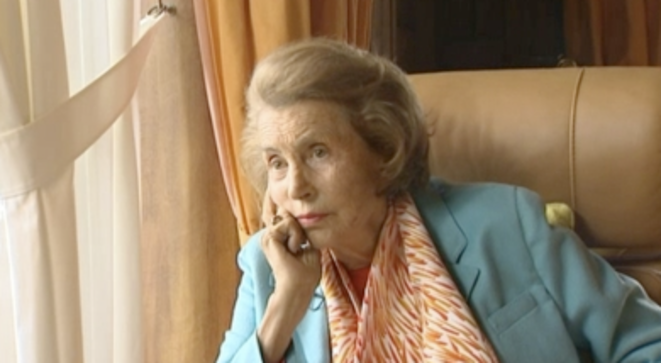 Inspirational? Liliane Bettencourt during a French TV interview. © France 3
Liliane's Bettencourt's mansion home is in Neuilly, a suburb west of Paris, at a spot close to the Bois de Boulogne park. In Banier's book, readers are transplanted to a corner of the Bois de Boulogne and the luxurious habitat of Monsieur and Madame Lasserre. The husband owns a printing firm,– as did Lilane Bettencourt''s brother-in-law, Pierre Bettencourt, in real life: "He looks at his house. It really is a beautiful house. He would not have wanted to live anywhere else but in Neuilly. Neuilly Saint-James2, of course! The Lasserres had lived there quietly, envied by many. They were envied because they were in harmony with each other.""
Did François-Marie Banier, now 63, know a member of the Bettencourt family in 1971, when Le Passé Composé was published, with André Bettencourt, for example, portrayed as Monsieur Lasserre? Or did he fictionalise a future reality like a demiurge, giving form to an unconscious vision, and just happen to hit the bulls-eye?
His lawyer, Laurent Merlet, told Mediapart: ""Based on what my client has always said, he met the Bettencourts socially at the Lazareffs''3 house in 1969. Their friendship would not become truly close until he photographed Liliane Bettencourt for the magazine Égoïste in 1987.""
The book continues with holidays in Brittany in a residence redolent of Arcouest, the villa with columns that Liliane Bettencourt had inherited from her father, Eugène Schueller, the founder of L'Oréal: ""This vast mansion was like no other," wrote Banier. "It had no particular style; let us say, like the villagers, that it was Baroque; it was the last house before the beach, three storeys on stilts.""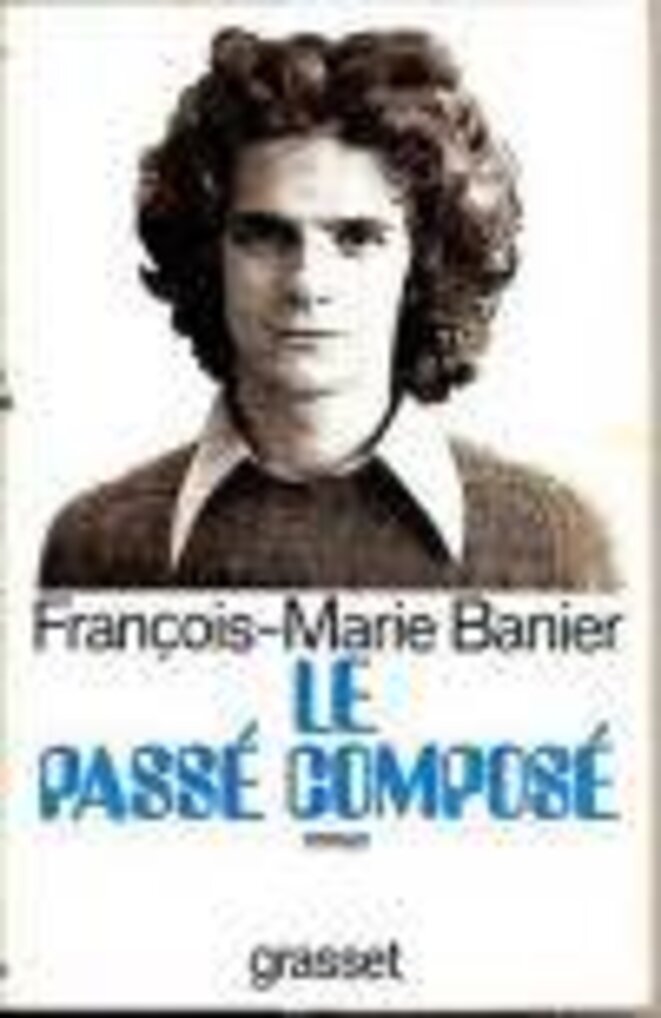 Tense if not perfect: the cover of Banier's 1971 book. © dr
Madame Lasserre, who was not someone who relished solitude, quickly gets bored with being there without her husband, who has stayed in Neuilly: ""Read Proust? Certainly not, she had kept that for later, for when she gets old or is paralysed.""
She is not a very maternal woman, and a diatribe in a fashion magazine by an expert arguing against overprotecting one's children sets her free: ""You will make them impotent or sadistic, you will turn them into masochists, criminals, homosexuals, or possibly even artists!"" So Madame unsentimentally leaves her son and daughter there.
Rue de Rivoli, par François-Marie Banier
Du même: au jardin du Luxembourg
-------------------------
1: Titles of François-Marie Banier''s books and extracts from 'Le Passé Composé' in English have been translated by Mediapart.
2: Saint-James is one of the most sought-after neighbourhoods in Neuilly, the affluent Paris suburb where Liliane Bettencourt lives.
3: Pierre Lazareff was a French press proprietor, founder of French newspaper France Soir, and a television producer.