'A grandiose dilemma'
"He's THE favourite in the opinion polls. Behind him there is nothing," wrote Yann Marec in an editorial for the major regional (southern France) daily Le Midi Libre. "Not a single leftist politician can rival the head of the IMF. In short, it's him versus all the others."
Hervé Gattegno, editor-in-chief of French weekly news magazine Le Point shares the same opinion. "His candidacy is the best for the Socialists. He thus no longer has the right to duck out, and he's inevitably understood this. The question is not whether DSK will be a candidate but rather when he will declare his candidacy," he wrote, adding that "he is no longer the best candidate for the PS, he's clearly their only one."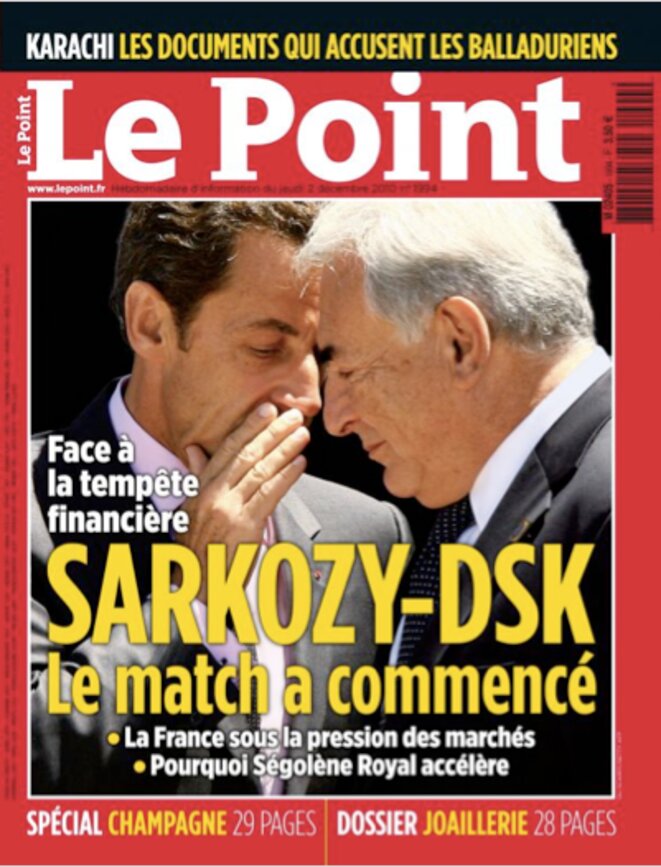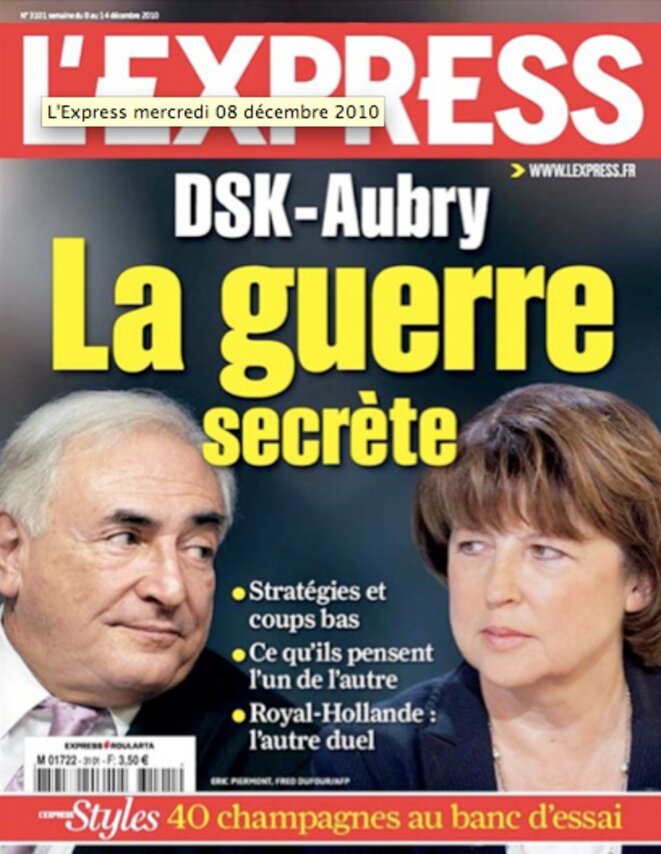 For Elisabeth Chavelet, editor-in-chief of the weekly Paris Match, which devoted a three-page spread to DSK in 2009, he's the only one on the left to have true "credibility". Meanwhile, Christophe Barbier, editor at weekly news magazine L'Express, offered Strauss-Kahn an enticing alternative: "Either DSK serves France by declaring his candidacy for the French presidency or he serves it also by saving the global economy at the IMF. It's a grandiose dilemma, the dream of any politician."
As a result, the attempt by the PS to impose its own political agenda appears meaningless, despite a party programme elaborated at four national conventions last year (on international questions, renovation, the economy and achieving social equality). Despite also party leader Martine Aubry's statements on the relevance of the primary timetable and on the futility of opinion polls. "I don't look at polls day in, day out," she claimed. "So much money spent on that," she added. The situation is all the more absurd - and unusual - that Strauss-Kahn himself is condemned to silence by his position (should he declare his candidacy, he would be forced to resign from the IMF).
His public relations strategy is, nonetheless, currently working marvellously well. His comments are knowingly dispensed, titbit by titbit. During a European trip in November, when he spoke on French public radio station France Inter, he said that the opinion polls were very flattering and stressed his left-wing credentials1 (a tactic initiated a few days earlier by his wife, the journalist Anne Sinclair). The message was repeated in Switzerland. But he also reminded the audience that his current post "is a full-time job".
Nonetheless, his close allies are increasingly sending signals indicating that he will declare. According to the latest Socialist talking points, the idea of a DSK candidacy is "moving forward" as noted by both former French prime minister and Socialist Party big-wig Laurent Fabius.
-------------------------
1: Dominique Strauss-Kahn's potential weakness in gathering support lies with the electorate on the left of the political spectrum who perceive him as too free-market oriented and business-friendly. A professor of economics and business lawyer, he was first elected to parliament in 1986. He also served as minister of industry from 1988-1991 in the Socialist governments of prime ministers Edith Cresson and Pierre Bérégovoy. He was finance minister from 1997 to 1999 in the Socialist government of prime minister Lionel Jospin. Forced to resign due to a judicial investigation opened into his suspected involvement in two cases of financial corruption, he was cleared in 2001. Nicolas Sarkozy lobbied for his appointment to the IMF in September 2007.