France's highest court, the Cour de Cassation, has backed the use of telephone taps on Nicolas Sarkozy that led to the former French president being placed under formal investigation for alleged corruption and influence peddling. The ruling by the court on Tuesday March 22nd now potentially paves the way for Sarkozy to be formally charged and sent for trial over the affair, which involves claims he sought to induce a senior judge to obtain confidential information about another judicial case involving the former head of state.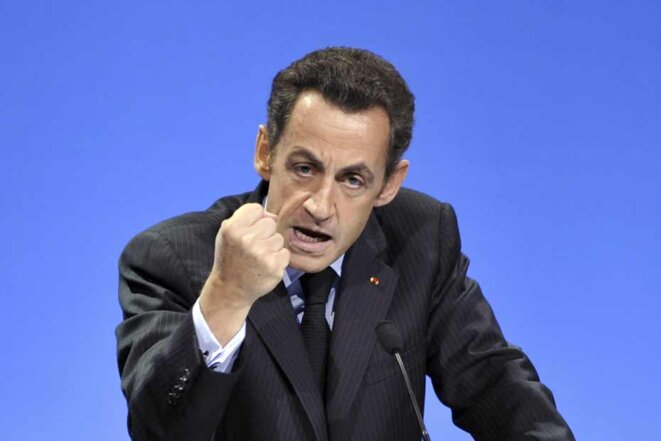 Soon to stand trial? Nicolas Sarkozy now has to wait to see if he is formally charged over corruption claims. © Reuters
If Sarkozy is indeed sent for trial then this would represent a potential blow to his political ambitions ahead of the autumn primary election to be held by his right-wing Les Républicains (LR) party, designed to choose a candidate for the 2017 presidential election. Any trial, however, seems unlikely to take place until after the presidential poll. The former head of state, who became the LR president after returning to front-line politics in 2014, and who was
received by Pope Francis
in Rome on Monday March 21st, has not yet formally declared his candidacy. But he is widely expected to do so in the coming months. The former prime minster and current major of Bordeaux,
Alain Juppé
, is seen as his biggest rival in the primary.
In February 2016 Sarkozy was also placed under investigation in an entirely separate case, for his suspected role in a system of false invoicing that hid the vast overspending of his failed 2012 re-election bid. Many of his close allies are also facing judicial investigations in cases involving alleged corruption, money laundering, fraud and influence peddling. If Sarkozy is sent for trial, he would be following in the footsteps of his predecessor President Jacques Chirac, who stood trial in 2011.
In Tuesday's judgement, the Cour de Cassation rejected Nicolas Sarkozy's appeal against a decision by examining magistrates Patricia Simon and Claire Thépaut in July 2014 to investigate him over corruption allegations. Sarkozy was put under formal investigation – one step short of charges bring brought – for "corruption" and "influence peddling" plus breaching professional secrecy rules over claims that he used his lawyer, Thierry Herzog, to obtain confidential legal information about the Bettencourt affair from senior judge Gilbert Azibert. In return Azibert is said to have sought help in getting a top job in Monaco. The two other men are also under formal investigation and were involved in the unsuccessful appeal.
Read the court's ruling (in French only) below:
The judges' ruling in the so-called 'Paul Bismuth affair'. © Mediapart
The backdrop to the current probe into alleged corruption by Sarkozy centres on the former president's diaries. These had been seized by judges investigating the Bettencourt affair. Once the case against him in that affair was dropped, the former president wanted to
annul the seizure of these diaries
, to stop them being used in other affairs that threatened him. The claim is that Azibert spoke to colleagues at the Cour de Cassation and consulted documents on the court intranet to find out the progress of the legal moves to get the diaries returned, and then reported back to Herzog.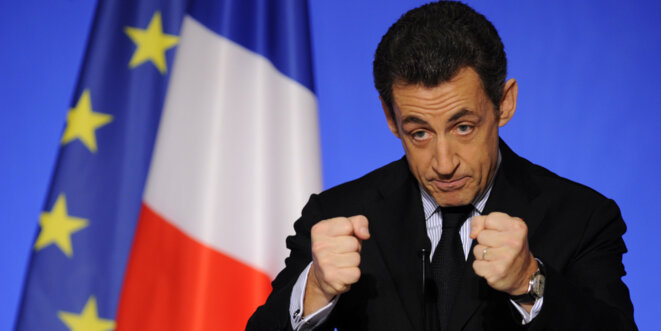 Presidential ambitions: Nicolas Sarkozy plans to stand in the Right's primary to choose a presidential candidate for 2017. © Reuters
As a senior magistrate in the civil division of that court, Azibert had no business involving himself in matters that related to the Bettencourt affair, which was being dealt with by the criminal division of the Cour de Cassation. In return for his information Azibert is said to have wanted Sarkozy's help in obtaining a plum job as a state advisor in Monaco. According to
taped conversations
Sarkozy agreed to this request, though ultimately he did not follow through on it. And Azibert did not get the job in Monaco. Sarkozy's legal team see this as proof that there was no wrongdoing involved. But investigators claim this can be explained by the fact that Sarkozy had in the meantime learnt that all his phones, not just his official ones, were being tapped.