The grave revelations and allegations emerging from the so-called Bettencourt 'affair' include massive tax fraud, illegal party funding, ministerial conflicts of interest and influence peddling. But this week, despite the gravity of the case, its judicial outcome has been thrown into doubt by moves from a high-ranking prosecutor to remove an independent magistrate from continuing her investigation.
Judge Isabelle Prévost-Desprez has until now been in charge of investigating a complaint that socialite and celebrity photographer François-Marie Banier 'abused' the mental frailty of 88 year-old L'Oréal heiress Liliane Bettencourt to receive gifts worth one billion euros. She had been about to question Banier, Liliane Bettencourt and her wealth manager Patrice de Maistre, before deciding on grounds for charges to be brought in the coming weeks.
In an astonishing move, senior Versailles-based public prosecutor Philippe Ingall-Montagnier, who oversees the conduct of the investigations involving Liliane Bettencourt, announced this weekend he was opening a judicial enquiry into allegations that Prévost-Desprez had breached the sacrosanct rule of the secret of the investigation1, and that he would advise that the investigations be halted and removed from the court in Nanterre where they are currently based.
The background to what many observers, including the head of the main magistrate's union, see as a cynical political manoeuvre to halt Prévost-Desprez' highly-sensitive investigations is complex.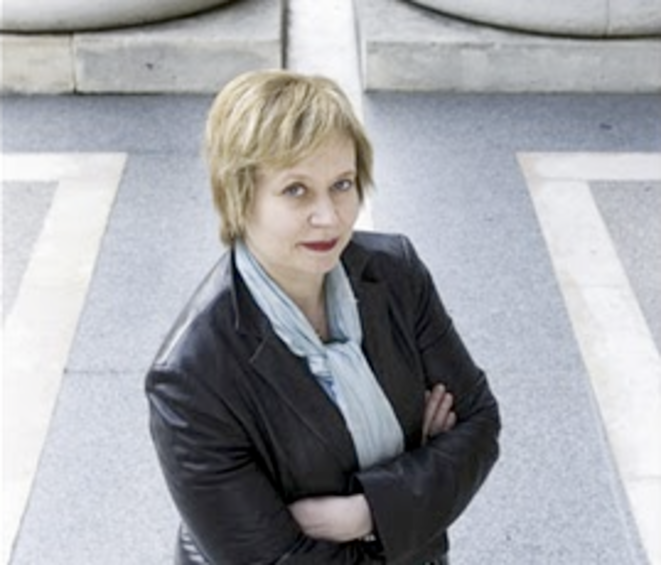 Eyes of the storm: magistrate Isabelle Prévost-Desprez. © (DR)
The complaint for 'abuse of weakness' was lodged in December 2007 by Liliane Bettencourt's daughter, and only child, 57 year-old Françoise Bettencourt-Meyers. Her legal action began an ugly mother-daughter feud - Liliane Bettencourt has insisted she willingly and knowingly handed the gifts to Banier –- and ultimately opened the door on a series of staggering revelations that have shaken the French political and financial establishment.
Prévost-Desprez is based at the courthouse in Nanterre, a suburb west of Paris that has jurisdiction over the Bettencourt investigations, and she has led her enquiry in an atmosphere of open and astonishing conflict with Nanterre public prosecutor Philippe Courroye.
He is in charge of separate investigations into the evidence and allegations arising from the so-called 'butler tapes'. These include tax evasion, influence peddling and illegal political party funding, and notably allegations that Bettencourt's wealth manager was involved in preparing an illegal cash donation of 150,000 euros for French President Nicolas Sarkozy's 2007 election campaign manager and current Minister of Labour, Eric Woerth.
-------------------------
1: The rules governing the 'secrecy of the investigation' - 'le secret de l'instruction' in French - bound all legal parties involved in an investigation to secrecy regarding details of the investigation. In this particular case, judge Prévost-Desprez is accused by prosecutor Courroye of informing journalsits from the French daily Le Monde about details of the search she ordered of Liliane Bettencourt's home in Neuilly, on September1st. Le Monde had already begun legal action for previous alleged illegal breaching of privacy regarding its journalists' phone records, and has done so again over this latest accusation.