When Nicolas Sarkozy descended the central courthouse buildings in Bordeaux shortly after 9 a.m. on November 22nd, entering an underground office to be questioned by magistrates leading investigations into the wide-ranging corruption allegations surrounding the affairs of L'Oréal heiress Liliane Bettencourt, the former French president faced a humbling moment in more ways than one.
For not only was Sarkozy about to spend more than 12 hours being interrogated about the suspected illegal financing of his 2007 election campaign by members of the French judicial corps known as investigating magistrates and which he had, when president, attempted to disband; the moment had come five years almost to the day after his predecessor as head of state, Jacques Chirac, found himself, for the first time for any former French president, in the very same situation.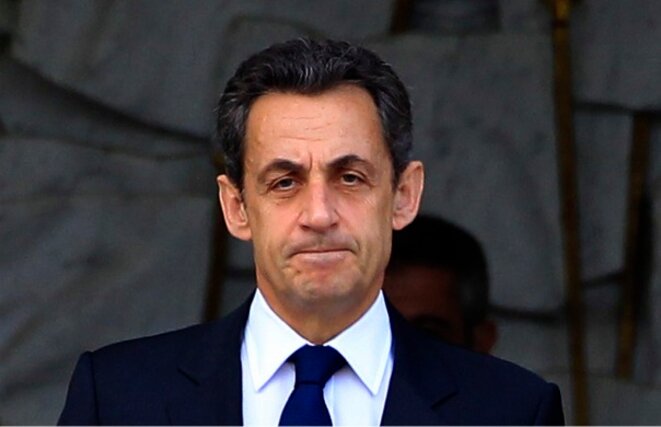 Nicolas Sarkozy
After years of infighting, Sarkozy, 57, succeeded in taking over leadership from Chirac, who turns 80 next week, of the conservative UMP movement and, as its candidate in the 2007 elections, promised a break with the notorious corruption scandals that surrounded Chirac, who headed the French Right from the early 1980s, and many of his political generation.
Chirac, like Sarkozy, enjoyed immunity from prosecution while in office. After serving two successive terms from 1995 to 2007, Chirac finally stood trial in 2011 on charges of embezzling public funds to finance the conservative party when he was mayor of Paris, between 1977 and 1995.
He was the first French head of state to stand trial since the WWII collaborationist government leader Marshal Philippe Pétain. Chirac was eventually found guilty and was given a two-year suspended sentence.
Sarkozy had arrived in Bordeaux last Thursday morning by private jet from Paris, chauffeured to the Palais de Justice behind blacked-out windows. When he emerged from the building, shortly after 9.30 p.m., he had been made an 'assisted witness' to the case, a legal status that implies there is evidence to suspect his involvement in criminal activity - without which he would be considered a simple witness - but which is insufficient to place him 'under investigation'. The latter is a move that requires, under French law, "serious and concordant" evidence of wrongdoing.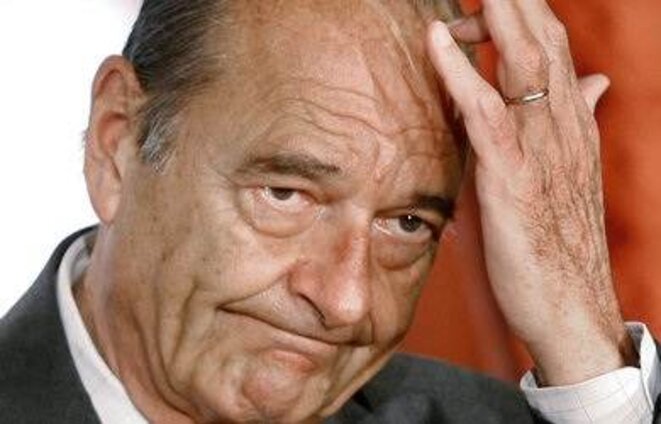 Jacques Chirac
The day-long questioning by magistrates Jean-Michel Gentil, Cécile Ramonaxto and Valérie Noël, and their designation of him as an 'assisted witness, was undoubtedly a humiliation for Sarkozy. Whereas Chirac had demonstrated, at best, indifference, at worst contempt, for investigating magistrates, Sarkozy has never hidden his outright hostility towards them, culminating in a highly controversial move in 2009, during his presidency, to abolish their role.
Out of a total of 8,000 magistrates of all categories, France counts 540 investigating magistrates. These juges d'instruction , who are also known as examining magistrates, are independent judicial figures who also have the title of judge, and who lead all investigations into matters of serious crime. The position was created more than 200 years ago under the Napoleonic legal system, although their independence has only very recently been tested and, to a degree, established.
They prompt and oversee enquiries conducted by the police, or gendarmerie, and ultimately recommend, at the end of an investigation and subject to concert with the public prosecutor's office, whether suspects are to be charged and sent for trial, or if there is no case to answer. In theory, they have no account to give to, nor orders to take from, political powers, unlike public prosecutors who are dependent upon a hierarchy that is headed by the justice minister.
Since the early 1980s, that textbook notion of independence has been successfully used as a shield by a number of examining magistrates who opened different investigations into cases of political corruption, by both Left and Right, and notably illegal party funding, in stark contrast to their docile predecessors. Not without difficulty, and sometimes exposed to quite sinister personal pressure, including threats against their lives, became a thorn in the side of a notoriously corrupt political establishment that previously appeared untouchable.